Please E-mail suggested additions, comments and/or corrections to Kent@MoreLaw.Com.
Help support the publication of case reports on MoreLaw
Date: 08-14-2019
Case Style:
United States of America v. Michael Kirk Schon
Case Number: 1:19-cr-00324-TDS-1
Judge: Thomas D. Schroeder
Court: United States District Court for the Middle District of North Carolina (Guilford County)
Plaintiff's Attorney: Frank J. Chut
Defendant's Attorney: Bruce Alan Lee
Description: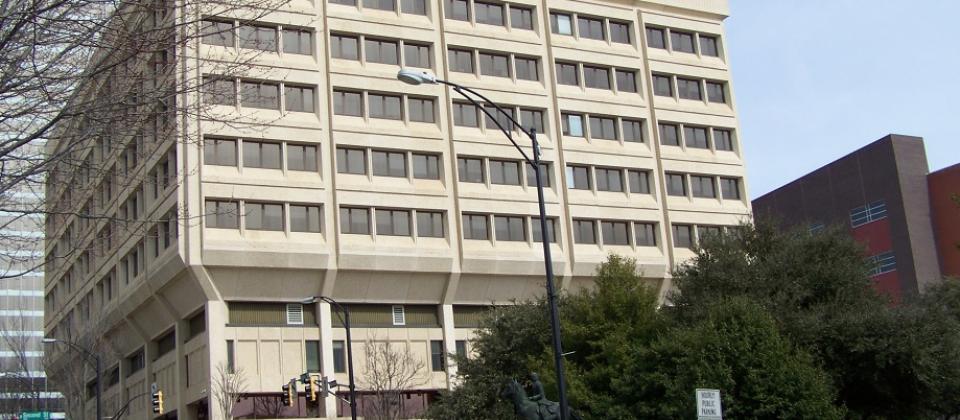 Greensboro, NC - Bail Bondsman Pleads Guilty To Mail Fraud
Michael Kirk Schon, pleaded guilty to a felony charge of mail fraud relating to a forfeiture of a bail bond.
SCHON, age 48, of Spotsylvania, Virginia, pleaded guilty before Chief United States District Judge Thomas D. Schroeder in federal court in Winston-Salem.
SCHON was licensed as a surety bail bondsman by the North Carolina Department of Insurance in 2014 and was employed by All American Bail Bonds, LLC, in Randleman, North Carolina. Bankers Insurance Company underwrote and served as surety on bail bonds issued by All American Bail Bonds, LLC. In 2013, All American Bail Bonds wrote $250,000 secured bond underwritten by Bankers Insurance Company, to secure release of an individual whose initials are F.S.L., in the alias name "Renaildo Santiago Dominguez." F.S.L. had been arrested and charged with trafficking and other state drug charges in Superior Court in Guilford County. However, F.S.L. failed to appear and as a result the bail bond was declared forfeited on October 29, 2013.
Under state law, the Guilford County Board of Elections receives payment on forfeited bail bonds issued to secure the appearance of defendants charged in the District and Superior Courts in Guilford County. In March 2014, the Guilford County Board of Education and Banker's Insurance Company, through SCHON, entered into a settlement agreement establishing a schedule for payments on the forfeited bond. The settlement agreement provided that scheduled payments would be waived if F.S.L. died before the due date of any payment. After the first scheduled payment of $80,000, SCHON procured and provided to the Guilford County Board of Education a false death certificate showing that F.S.L. had died on May 12, 2014, in Sinaloa, Mexico, when in fact F.S.L. was not dead. Relying on the false death certificate, the Board of Education issued a satisfaction of judgment cancelling the remaining $170,000 in payments.
The defendant faces a maximum penalty of twenty years imprisonment, a fine of up to $250,000, or both, and a term of supervised release of not more than three years. He may also be ordered to pay restitution. Sentencing will occur in Winston-Salem on November 19, 2019 at 9:30 a.m.
The case was investigated by the United States Postal Inspection Service and the North Carolina Department of Insurance.

Charge:


18:1341 and 2 Wire fraud
(1)
Outcome: 08/08/2019 Minute Entry for proceedings held before CHIEF JUDGE THOMAS D. SCHROEDER in WS-2: CHANGE OF PLEA HEARING held on 8/8/2019. AUSA Nicole DuPre present for the Government. Attorney Bruce Lee present for the defendant.Defendant present on bond. Defendant placed under oath and advised of rights/charges/penalties. Court reviews the plea agreement. MICHAEL KIRK SCHON (1) pleads GUILTY to Count 1. Court finds the Defendant is competent to enter a guilty plea. Court accepts plea and Defendant ADJUDGED GUILTY of Count 1. Court orders the preparation of a Presentence Report. Sentencing set for 11/19/2019 at 09:30 AM in Winston-Salem Courtroom #2 before CHIEF JUDGE THOMAS D. SCHROEDER. Court finds defendant is not likely to flee or pose any danger to the community or any other person and is permitted to remain on bond under present terms and conditions of release.(Court Reporter Briana Bell.) (Engle, Anita) (Entered: 08/08/2019)
08/08/2019 Case as to MICHAEL KIRK SCHON Reassigned to CHIEF JUDGE THOMAS D. SCHROEDER. UNASSIGNED no longer assigned to the case. (Engle, Anita) (Entered: 08/08/2019)
Plaintiff's Experts:
Defendant's Experts:
Comments: