Information
About MoreLaw
Contact MoreLaw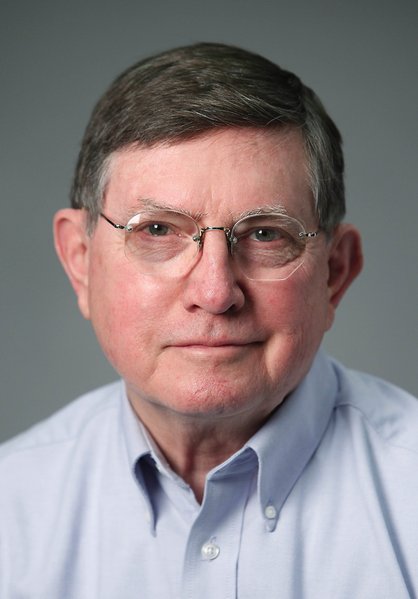 Please E-mail suggested additions, comments and/or corrections to Kent@MoreLaw.Com.
Help support the publication of case reports on MoreLaw
Date: 08-21-2019
Case Style:
United States of America v. Keith Baker
Case Number: 1:19-cr-00023-PB
Judge: Paul J. Barbadoro
Court: United States District Court for the District of New Hampshire (Merrimack County)
Plaintiff's Attorney: Georgiana L. Konesky, Seth R. Aframe and Debra M. Walsh
Defendant's Attorney: Michael Strauss



Do you need a criminal defense lawyer in Concord?
Call: 888-354-4529 and we will help you find one for free.
Description:




Concord, NH - Littleton Man Sentenced to 60 Months for Participating in Fentanyl Trafficking Conspiracy

Keith Baker, 24, of Littleton, New Hampshire, was sentenced to 60 months for participating in a conspiracy to distribute fentanyl.

According to court documents and statements made in court, during an ongoing drug trafficking investigation that included wiretaps of certain telephones, investigators learned that on April 8, 2018, Baker intended to travel from New Hampshire to a location in Massachusetts to purchase fentanyl. The Woodstock, New Hampshire, Police Department later seized approximately 41.3 grams of fentanyl from a vehicle in which the defendant was a passenger. The investigation revealed that from February 23, 2018, and continuing through April 8, 2018, Baker ordered fentanyl from drug distributors in Massachusetts on various occasions. He then redistributed that fentanyl to customers in New Hampshire.

Baker previously pleaded guilty on March 7, 2019.

"Fentanyl trafficking has caused grave harm to communities throughout New Hampshire," said U.S. Attorney Murray. "In order to protect the health and safety of our citizens, we will continue to work closely with all of our law enforcement partners identify, arrest, and prosecute those who bring this deadly substance into the Granite State."

"Fentanyl is causing great damage to our communities," said DEA Special Agent in Charge Brian D. Boyle. "Those who distribute fentanyl are endangering the safety of the citizens of New Hampshire. This investigation demonstrates the strength of collaborative local, county and state law enforcement efforts in New Hampshire."

The case was a collaborative investigation that involved the Drug Enforcement Administration; the New Hampshire State Police; the Hillsborough County Sheriff's Office; the Nashua Police Department; the Massachusetts State Police; the Massachusetts Attorney General's Office; the New Hampshire Attorney General's Office; the Essex County District Attorney's Office; the Internal Revenue Service; Immigration and Customs Enforcement's Homeland Security Investigations; United States Customs and Border Protection Boston Field Office; the United States Marshals Service; the United States Department of State's Diplomatic Security Service; the Manchester Police Department; the Lisbon Police Department; the Littleton Police Department; the Seabrook Police Department; the Haverhill (MA) Police Department; the Methuen (MA) Police Department; the Lowell (MA) Police Department; and the Maine State Police.

This investigation was conducted by the Organized Crime Drug Enforcement Task Force (OCDETF). The OCDETF program is a federal multi-agency, multi-jurisdictional task force that supplies supplemental federal funding to federal and state agencies involved in the identification, investigation, and prosecution of major drug trafficking organizations.



Charge:



21 U.S.C. §§ 846, 841(a), and (b)(l)(B)(vi)- Conspiracy to distribute and to possess with intent to distribute controlled substances
(1)

Outcome: 08/21/2019 56 ACKNOWLEDGMENT of Sentencing Options by Keith Baker. (js) (Entered: 08/21/2019)
08/21/2019 Minute Entry for proceedings held before Judge Paul J. Barbadoro: SENTENCING held on 8/21/2019 for Keith Baker (1) Sentenced on Count 1. Defendant objects to drug quantity, government does not object, court orders the amendment of PSR by USP. Court grants departure motion by government and departure and variance by the defendant. Defendant addresses the court prior to sentencing. Fine waived due to inability to pay. Appeal rights to defendant. (Court Reporter: Brenda Hancock) (Govt Atty: Georgiana Konesky) (Defts Atty: Michael Strauss) (USP: Eric Gray)(Total Hearing Time: 30 minutes)(CJA Time: 50 minutes) (js) (Entered: 08/21/2019)


Plaintiff's Experts:

Defendant's Experts:

Comments: