Information
About MoreLaw
Contact MoreLaw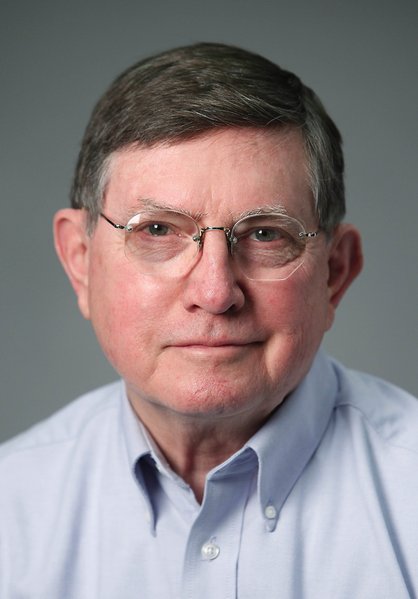 Please E-mail suggested additions, comments and/or corrections to Kent@MoreLaw.Com.
Help support the publication of case reports on MoreLaw
Date: 08-17-2019
Case Style:
United States of America v. Jason Mickel Elcock, a/k/a "Przzi"
Case Number: 1:18-cr-00726-VM
Judge: Victor Marrero
Court: United States District Court for the Southern District of New York (New York County)
Plaintiff's Attorney: Sara Lai
Defendant's Attorney: David A. Adhami, Peter Kapitonov and S. Michael Musa-Obregon

Need a criminal defense lawyer in New York City? Call: 888-354-4529 and we will help you for free.
Description: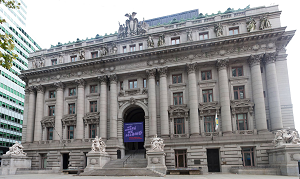 New York, NY - Brooklyn Man Sentenced To 57 Months In Prison For An Account Takeover And Money Laundering Scheme Affecting Tens Of Thousands Of Victims

JASON MICKEL ELCOCK, a/k/a "Prezzi," was sentenced to 57 months in prison for engaging in a decade-long scheme to steal personal and financial information from tens of thousands of individuals and businesses and unlawful possession of a firearm, resulting in a loss of more than $1.1 million to banks and online retailers. ELCOCK pled guilty on March 12, 2019, to wire fraud and money laundering conspiracies, and unlawful possession of a firearm. U.S. District Judge Victor Marrero imposed sentence earlier today.

U.S. Attorney Geoffrey S. Berman said: "The theft and exploitation of our online data by perpetrators hiding in the weeds of the Internet is becoming all too common. This Office is committed to identifying, exposing and prosecuting cyber thieves wherever they may be found."

NYPD Police Commissioner James P. O'Neill said: "As criminals move to the digital frontier, law enforcement is following. In this case, the NYPD is proud to have teamed with its FBI partners to bring this insidious criminal scheme to a close."

According to the Complaint, the Indictment, the Superseding Information, statements made in court, and publicly available documents:

Between 2008 and 2018, ELCOCK, co-defendant Shoshana Marie McGill, and other co-conspirators participated in a scheme to defraud banks and e-commerce retailers by using stolen personal identifying information ("PII"), bank account information, and credit and debit card data from tens of thousands of individuals and businesses for personal financial gain. ELCOCK and his co-conspirators acquired PII and financial account data in part by buying the information from criminal websites. They also hacked into victims' email accounts to steal personal information stored in those accounts, into victims' online bank accounts to download copies of their checks, and into victims' digital password vaults to pilfer their usernames and passwords. ELCOCK then monetized the stolen data in various ways, including by: (1) using the stolen credit card information to buy merchandise and services from e-commerce retailers for resale or for personal use; (2) using stolen PII to open new lines of credit in his victims' names without their permission; (3) transferring money electronically out of victims' bank accounts; and (4) creating and cashing fraudulent checks issued against victims' bank accounts. Among other things, ELCOCK and McGill used the fraud proceeds to make a down payment on a Mercedes Benz, buy Rolex watches, electronic goods and designer clothing, and take trips to high end resorts. In addition, ELCOCK sold a portion of the stolen bank account data, along with check-making supplies, to other co-conspirators in exchange for a cut of the value of the checks that those co-conspirators successfully cashed. ELCOCK laundered the bulk of his criminal earnings through bank accounts belonging to other co-conspirators, including McGill.

As part of the fraudulent scheme, ELCOCK also transferred phone numbers and changed email addresses that were linked to victims' bank and online shopping accounts, to different phone numbers and email addresses that he and McGill controlled. In some cases, ELCOCK also changed victims' email account passwords or deleted activity alerts from their hacked email accounts. In these ways, ELCOCK prevented his victims from receiving text and email notifications regarding unauthorized transactions, to make the criminal scheme harder to detect. ELCOCK's decade-long scheme caused banks and retailers to lose more than $1.1 million, and imposed burden and stress on countless individual victims, as they had to take steps to regain access to their phone numbers and email accounts, file police reports, notify credit agencies, cancel lines of credit, and dispute unauthorized purchases.

Law enforcement officers seized from ELCOCK's residence a 9-millimeter pistol, ammunition, a bill counter, Rolex watches, multiples laptops, tablets and smartphones, and designer clothing, shoes, and handbags, among other things.

* * *

In addition to the prison term, ELCOCK, 34, of Brooklyn, New York, was sentenced to three years of supervised release. He was also ordered to forfeit $1,111,893 and his interest in two bank accounts and certain merchandise stashed at his residence, and pay restitution.

McGill pled guilty on January 3, 2019, to conspiring to commit money laundering and was sentenced on June 13, 2019, by Judge Marrero to five years' probation, including 90 days in a community re-entry facility and six months' home confinement. She was also ordered to forfeit $1,081,893 and her interest in three bank accounts and various merchandise.

U.S. Attorney Berman praised the outstanding work of the FBI and the New York City Police Department.

This case is prosecuted by the Office's Complex Frauds and Cybercrime Unit. Assistant U.S. Attorneys Sarah Lai is in charge of the prosecution.


Outcome: 18:1349.F ATTEMPT AND CONSPIRACY TO COMMIT WIRE & BANK FRAUD
(1s) IMPRISONMENT: 57 months. SUPERVISED RELEASE: Three (3) years.
18:1956-4999.F MONEY LAUNDERING - FRAUD, OTHER (CONSPIRACY)
(2s) IMPRISONMENT: 57 months. SUPERVISED RELEASE: Three (3) years.
18:922G.F UNLAWFUL TRANSPORT OF FIREARMS, ETC. (FELON IN POSSESSION OF A FIREARM)
(3s) IMPRISONMENT: 57 months. SUPERVISED RELEASE: Three (3) years.

Plaintiff's Experts:

Defendant's Experts:

Comments: