Please E-mail suggested additions, comments and/or corrections to Kent@MoreLaw.Com.
Help support the publication of case reports on MoreLaw
Date: 10-19-2019
Case Style:
United States of America v. Kayla Pagano
Case Number: 1:18-cr-00574-REB
Judge: Robert E. Blackburn
Court: United States District Court for the District of Colorado
Plaintiff's Attorney: Peter McNeilly
Defendant's Attorney:

Call 888-354-4529 if you need help finding a drug distribution (heroin, meth) criminal defense lawyer in Denver, Colorado.

Description: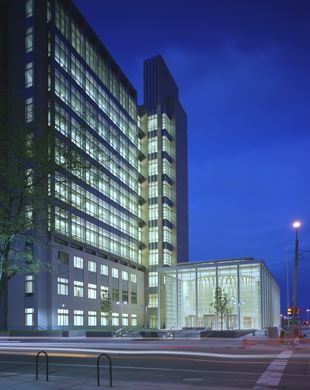 Denver, CO - Westminster Woman Sentenced To Federal Prison After Selling Heroin That Led To Overdose Death
Kayla Pagano, age 24, of Westminster, Colorado, was sentenced to serve 77 months (6 years and 5 months) in federal prison for distribution of heroin and methamphetamine. Following her prison sentence, Pagano will serve 4 years of supervised release. She appeared at the sentencing hearing in custody, and was remanded to the custody of the U.S. Marshals Service at the hearing's conclusion.
According to the facts contained in Pagano's plea agreement, on May 31, 2018, an individual with the initials E.N., a woman named Ariel Walker and an individual with the initials C.T., drove to Westminster to buy heroin from Kayla Pagano. E.N. paid Walker approximately $80 to purchase the heroin and approximately $40 for arranging the drug deal. Walker then met with Pagano at a Circle K in Westminster where she sold Walker approximately .20 grams of heroin and approximately .20 grams of methamphetamine. E.N. used the heroin and then passed out. Police later found E.N.'s dead body dumped in an alley in Denver. The heroin which caused E.N.'s death was the heroin Walker purchased from Pagano outside the Circle K and then distributed to E.N. Walker has pleaded guilty to distribution of heroin resulting in death in criminal case number 18-cr-414-RBJ and is scheduled to be sentenced on December 16, 2019.
"I hope drug dealers are getting the message: when someone dies as a result of your conduct, you will be held accountable and you will do time in federal prison," said U.S. Attorney Jason Dunn.
"Today's sentencing of Kayla Pagano illustrates the FBI's commitment to investigating those that enable the heroin epidemic and the consequential tragedies resulting from this growing problem," said FBI Denver Special Agent in Charge Dean Phillips. "We extend our gratitude to the Denver Police Department, the DEA, and the U.S. Attorney's Office for their invaluable investigatory and prosecutorial assistance in this case."
This case was investigated by the Denver Police Department with assistance from the FBI Denver OCDETF Strike Force.
Charges:



Title 21, United States Code, Section 841(a)(1), (b)(1)(C) Distribution of a Mixture or Substance Containing a Detectable Amount of Heroin, a Schedule I Controlled Substance
(1s)

Title 21, United States Code, Section 841(a)(1), (b)(1)(B)(viii) Distribution of 50 Grams or More of a Mixture or Substance Containing a Detectable Amount of Methamphetamine, a Schedule II Controlled Substance
(2s)

Outcome: Imprisonment for a term of 77 months as to each of Counts 1s and 2s, to be served concurrently. Supervised release for a term of four years as to each of Counts 1s and 2s, to be served concurrently. Special assessment in the amount of $100 for each of Counts 1s and 2s, for a total of $200.



10/18/2019 40 JUDGMENT as to defendant Kayla Pagano. Count 1: Dismissed. Imprisonment for a term of 77 months as to each of Counts 1s and 2s, to be served concurrently. Supervised release for a term of four years as to each of Counts 1s and 2s, to be served concurrently. Special assessment in the amount of $100 for each of Counts 1s and 2s, for a total of $200. Entered by Judge Robert E. Blackburn on 10/18/2019. (lrobe) (Entered: 10/18/2019)
10/18/2019 41 STATEMENT OF REASONS as to Kayla Pagano. (lrobe) (Entered: 10/18/2019)


Plaintiff's Experts:

Defendant's Experts:

Comments: