Please E-mail suggested additions, comments and/or corrections to Kent@MoreLaw.Com.
Help support the publication of case reports on MoreLaw
Date: 08-08-2019
Case Style:
United States of America v. Roland Vaughn
Case Number: 1:18-cr-00300-RM
Judge: Raymond P. Moore
Court: United States District Court for the District of Colorado (Denver County)
Plaintiff's Attorney: Anna Edgar
Defendant's Attorney: John Henry Schlie
Description: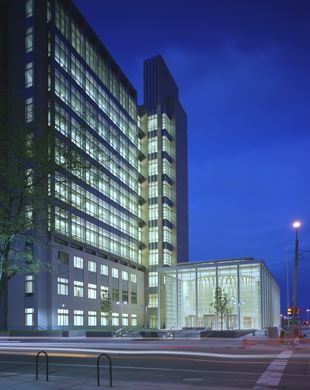 Denver, CO - Man Pays VA Employee $1 Million in Illegal Gratuities
Roland Vaughn, age 58, of Clearwater, Florida, pled guilty to paying illegal gratuities of more than a million dollars to an employee with the Department of Veterans Affairs ("VA"). In exchange, Vaughn received referrals for his company, Legacy Home Health, which in turned billed the VA more than $3 million for ineligible home health services.
According to the stipulated facts in the defendant's plea agreement, Vaughn and the VA employee were long-time friends when, in September 2017, they worked together to help Vaughn establish a company called Legacy Home Health ("Legacy"). The VA employee told Vaughn how to set the company up to submit claims for home health services to the VA's Spina Bifida Health Care Benefits Program. For certain veterans who have children with spina bifida, the program provides for health services in the home.
The VA employee incorrectly told program beneficiaries that their family members and friends could be paid for providing home health services to the beneficiaries, even though these individuals were not "authorized providers" as required by VA regulations because, with only one exception, they did not hold certified nursing assistant licenses or other medical licensure. The VA employee told these individuals they simply had to sign up through Vaughn's company – Legacy – the health agency that would bill for their services.
Legacy then submitted claims for home health services on behalf of the family members and friends, billing the VA as much as $88 an hour, but paying the individuals approximately $16 an hour. The VA, in turn, paid Legacy $3,039,761.36 for such claims. In exchange for the referrals to Legacy, Vaughn paid the VA employee $1,007,205.00 in illegal gratuities.
Vaughn's plea agreement requires him to pay restitution to the VA in the full amount of the illegal payments he made to the VA employee.
This case was investigated by the VA's Office of the Inspector General as well as the FBI and IRS-CI.
The VA employee referenced in this press release has been indicted by a federal grand jury. The charges pending against that defendant are allegations, and that defendant is presumed innocent unless and until proven guilty.

Charges:


18 U.S.C. § 371 Conspiracy to Commit an Offense against the United States
(24)
18 U.S.C. § 201 Offering/Paying Illegal Gratuity
(25-26)
18 U.S.C. § 201 Offering/Paying Illegal Gratuity
(27)
Outcome: 08/01/2019 69 COURTROOM MINUTES for proceedings held before Judge Raymond P. Moore: Change of Plea Hearing as to Roland Vaughn held on 8/1/2019. Guilty Plea entered by Roland Vaughn to Count 27 of the Superseding Indictment. Sentencing set for 12/6/2019 9:00 AM in Courtroom A 601 before Judge Raymond P. Moore. Court Reporter: Tammy Hoffschildt. (swest) (Entered: 08/01/2019)
08/01/2019 71 PLEA AGREEMENT as to Roland Vaughn. (swest) (Entered: 08/01/2019)
08/01/2019 72 STATEMENT IN ADVANCE OF PLEA OF GUILTY by Defendant Roland Vaughn. (swest) (Entered: 08/01/2019)

Plaintiff's Experts:
Defendant's Experts:
Comments: