Please E-mail suggested additions, comments and/or corrections to Kent@MoreLaw.Com.
Help support the publication of case reports on MoreLaw
Date: 06-27-2019
Case Style:
United States of America v. John Van Wu
Case Number: 1:18-cr-00293-RBJ
Judge: R. Brook Jackson
Court: United States District Court for the District of Colorado (Denver County)
Plaintiff's Attorney: Bryan D. Fields and Conor Flanigan
Defendant's Attorney: Robert Thomas Weise and Dru Ruth Nielsen
Description: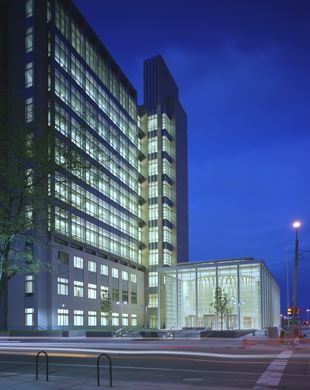 Denver, CO - Colorado Doctor Pleads Guilty To Distributing Oxycodone For No Legitimate Purpose
Defendant Dr. John Van Wu agrees to forfeit his medical degree and never again apply for a medical license
John Van Wu, age 49, of Golden, pleaded guilty to one count of distributing oxycodone outside the usual course of medical practice and for no legitimate purpose. The plea was accepted by U.S. District Court Judge R. Brooke Jackson.
The judge bifurcated the case for trial, and John Van Wu was previously convicted by a jury of mail fraud and obstruction of justice following a one-week trial in April 2018. The illegal prescriptions were the second part of the case. Pursuant to the plea agreement filed in court today, Wu pleaded guilty to the additional charge of distributing oxycodone. According to the facts contained in that plea agreement, Wu illegally prescribed oxycodone to a patient based upon false documentation that a fall down some stairs caused lower back pain so bad that the patient could "barely stand" and was "moving around in his wheelchair." However, the patient had never used or been confined to a wheelchair and had never used oxycodone. All the prescriptions to that patent (a total 462 oxycodone 30 mg pills) were illegitimate and outside the usual course of medical practice.
The plea agreement contains two provisions designed to ensure that the defendant never again uses his medical training to defraud insurers or put people in harm's way through the illegitimate distribution of controlled substances. First, the defendant agreed to never again apply for a medical license in any jurisdiction. Second, the defendant agreed to forfeit his medical degree. This latter provision, a first-of-its-kind in a plea agreement, will prevent the defendant from obtaining another medical license even if he violated the first provision.
The case was jointly investigated by the Drug Enforcement Administration and the U.S. Department of Labor Employee Benefits Security Administration.

Charges:



21 U.S.C. § 841(a)(1) NARCOTICS - SELL, DISTRIBUTE, OR DISPENSE
(1s-16s)
21 U.S.C. § 841(a)(1) NARCOTICS - SELL, DISTRIBUTE, OR DISPENSE
(17s-18s)
21 U.S.C. § 841(a)(1) NARCOTICS - SELL, DISTRIBUTE, OR DISPENSE
(19s)
21 U.S.C. § 841(a)(1) NARCOTICS - SELL, DISTRIBUTE, OR DISPENSE
(20s-27s)
18 U.S.C. § 1519 DESTRUCTION,ALTERATION,FALSIFICATION RCDS FED INVESTIGATION
(28s-34s)
18 U.S.C. §§ 1341 FRAUDS AND SWINDLES
(36s-39s)
18 U.S.C. § 1519 DESTRUCTION,ALTERATION,FALSIFICATION RCDS FED INVESTIGATION
(40s-51s)
Outcome: Motion to Withdraw as Attorney. Barrett Thomas Weisz withdrawn from case as to John Van Wu (1). By Judge R. Brooke Jackson on 6/26/19. Text Only Entry (rbjsec. ) (Entered: 06/26/2019)
Plaintiff's Experts:
Defendant's Experts:
Comments: