Please E-mail suggested additions, comments and/or corrections to Kent@MoreLaw.Com.
Help support the publication of case reports on MoreLaw
Date: 07-11-2019
Case Style:
United States of America v. Fernando Daniel Velez-Ruvalcaba
Case Number: 1:18-cr-00273-LJO-SKO
Judge: Lawrence J. O'Neill
Court: United States District Court for the Eastern District of California (Fresno County)
Plaintiff's Attorney: Karen Ann Escobar
Defendant's Attorney: Robert Conrad Lamanuzzi
Description: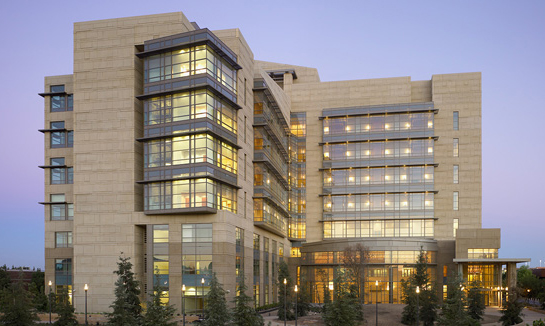 Fresno, CA - Mexican National Enters Guilty Plea to Firearm Offense
Fernando Daniel Ruvalcaba-Velez, 35, of Jalisco, Mexico, pleaded guilty to being an alien in possession of a firearm.
According to court documents, law enforcement officers found Ruvalcaba, an illegal alien who had previously been removed from the United States, in a vehicle in the vicinity of a marijuana cultivation site in the Sequoia National Forest after suspects fled from the site when it was raided. Ruvalcaba flashed his headlights on and off into the woods as a signal to the fleeing suspects. He was in possession of a loaded handgun that he had bought on the street for $600.
This case is the product of an investigation by the U.S. Forest Service and the Fresno County Sheriff's Office.
Ruvalcaba faces a maximum statutory penalty of 10 years in prison and a $250,000 fine. The actual sentence, however, will be determined at the discretion of the court after consideration of any applicable statutory factors and the Federal Sentencing Guidelines, which take into account a number of variables.
The case was part of Operation Forest Watch, an enforcement effort targeting marijuana cultivation on public land and the damage they cause.

Charges:


18 USC 922(g), 924(a)(2) - Alien in Possession of Firearm
(1)
18 USC 922(g)(5), 924(a)(2) - Alien in Possession of Firearm
(1s)
8 USC 1326(a) - Deported Alien Found in the United States
(2)
Outcome: 07/08/2019 15 WAIVER of INDICTMENT by Fernando Daniel Velez-Ruvalcaba. (Escobar, Karen) (Entered: 07/08/2019)
07/08/2019 16 PLEA AGREEMENT as to Fernando Daniel Velez-Ruvalcaba. (Escobar, Karen) (Entered: 07/08/2019)
07/08/2019 17 MINUTES (Text Only) for proceedings before Chief Judge Lawrence J. O'Neill: CHANGE of PLEA HEARING as to Fernando Daniel Velez-Ruvalcaba held on 7/8/2019. Arraignment on the Superseding Information: True name, waive reading. Waiver of Indictment filed forthwith. Guilty on the Superseding Information. Sentencing set for 9/30/2019 at 08:30 AM in Courtroom 4 (LJO) before Chief Judge Lawrence J. O'Neill. Government Counsel: Henry Carbajal, Karen Escobar present. Defense Counsel: Robert Lamanuzzi present. Custody Status: CUSTODY. Court Reporter/CD Number: ECRO/Peggy Crawford. Certified Court Interpreter: Becky Rubenstein, Language: Spanish-Oath on File. (Munoz, I) (Entered: 07/09/2019)
07/08/2019 18 SUPERSEDING INFORMATION, as to Fernando Daniel Velez-Ruvalcaba (1) count(s) 1s. (Gonzalez, R) (Entered: 07/09/2019)
Plaintiff's Experts:
Defendant's Experts:
Comments: