Information
About MoreLaw
Contact MoreLaw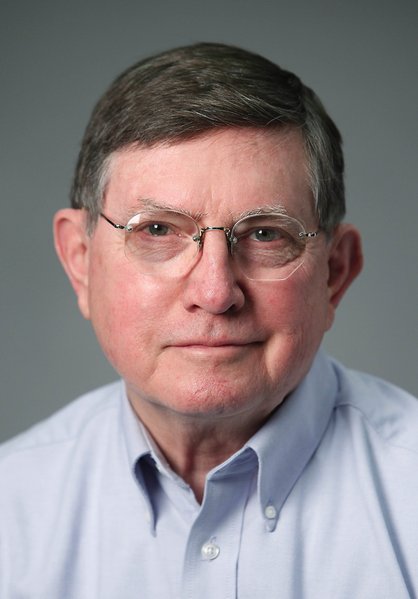 Please E-mail suggested additions, comments and/or corrections to Kent@MoreLaw.Com.
Help support the publication of case reports on MoreLaw
Date: 09-13-2018
Case Style:
United States of America v. Yuriy Khalabuda
District of New Hampshire Federal Courthouse - Concord, New Hampshire
Case Number: 1:18-cr-00015-JD
Judge: Joseph A. DiClerico, Jr.
Court: United States District Court for the District of New Hampshire (Merrimack County)
Plaintiff's Attorney: Robert M. Kinsella
Defendant's Attorney: Nicholas Howie
Description: Concord, NH - Citizen of Ukraine Sentenced to 16 Months in Federal Prison for Fraud Scheme

Yuriy Khalabuda, 37, of Ukraine, was sentenced to 16 months in prison for conspiracy to commit wire fraud

According to court documents, in April and May 2017, Khalabuda and another person used scanned images of gift cards on their cell phones to buy merchandise from the Best Buy store in Salem, New Hampshire. The gift cards were stolen from individuals through an internet-based fraud scheme that targeted individuals who were looking for employment.

Khalabuda was arrested on May 13, 2017, after an employee of the Best Buy Store saw him use stolen gift cards to buy merchandise worth more than $2,000. While executing a warrant to search Khalabuda's cell phone, investigators from the Salem Police Department and the Federal Bureau of Investigation recovered numerous text messages that implicated Khalabuda in the criminal conspiracy.

Khalabuda pleaded guilty on May 30, 2018. After serving his sentence, he faces possible deportation.

"The criminal conduct involved in this case caused serious financial harm to many innocent victims," said U.S. Attorney Murray. "People who commit these types of crimes should understand that they will be identified and prosecuted. I want to commend Salem Police Department and the FBI for their collective and persistent effort to bring this defendant to justice."

"We're pleased to see that Mr. Khalabuda is finally being held accountable for deceiving and defrauding local businesses," said Harold H. Shaw, Special Agent in Charge of the FBI Boston Division. "Anyone who tries to follow in his footsteps by using technology to perpetrate similar schemes should know that we will continue to work with our law enforcement partners to put a stop to their criminal behavior."

The case was investigated by the Salem Police Department and the Federal Bureau of Investigation.


Charge:


18 U.S.C. §§ 371 and 1343 Conspiracy to Commit Wire Fraud
(1)


§371. Conspiracy to commit offense or to defraud United States

If two or more persons conspire either to commit any offense against the United States, or to defraud the United States, or any agency thereof in any manner or for any purpose, and one or more of such persons do any act to effect the object of the conspiracy, each shall be fined under this title or imprisoned not more than five years, or both.

If, however, the offense, the commission of which is the object of the conspiracy, is a misdemeanor only, the punishment for such conspiracy shall not exceed the maximum punishment provided for such misdemeanor.


§1343. Fraud by wire, radio, or television

Whoever, having devised or intending to devise any scheme or artifice to defraud, or for obtaining money or property by means of false or fraudulent pretenses, representations, or promises, transmits or causes to be transmitted by means of wire, radio, or television communication in interstate or foreign commerce, any writings, signs, signals, pictures, or sounds for the purpose of executing such scheme or artifice, shall be fined under this title or imprisoned not more than 20 years, or both. If the violation occurs in relation to, or involving any benefit authorized, transported, transmitted, transferred, disbursed, or paid in connection with, a presidentially declared major disaster or emergency (as those terms are defined in section 102 of the Robert T. Stafford Disaster Relief and Emergency Assistance Act (42 U.S.C. 5122)), or affects a financial institution, such person shall be fined not more than $1,000,000 or imprisoned not more than 30 years, or both.

Outcome: Defendant was sentenced to 16 months in prison.


09/12/2018 Minute Entry for proceedings held before Judge Joseph A. DiClerico, Jr: SENTENCING held on 9/12/2018 for Yuriy Khalabuda (1) Sentenced on Count 1; Counts 2-8 dismissed pursuant to criminal LR. 48.1. Fine waived due to inability to pay. Appeal rights to defendant. Interpreter sworn: Felix Margolin. (Court Reporter: Liza W. Dubois) (Govt Atty: Robert M. Kinsella) (Defts Atty: Nicholas Howie) (USP: Sean Buckley)(Total Hearing Time: 18 minutes)(CJA Time: 18 minutes) (ko) (Entered: 09/12/2018)
09/12/2018 19 ACKNOWLEDGMENT of Sentencing Options by Yuriy Khalabuda. (ko) (Entered: 09/12/2018)
Plaintiff's Experts:
Defendant's Experts:
Comments: