Information
About MoreLaw
Contact MoreLaw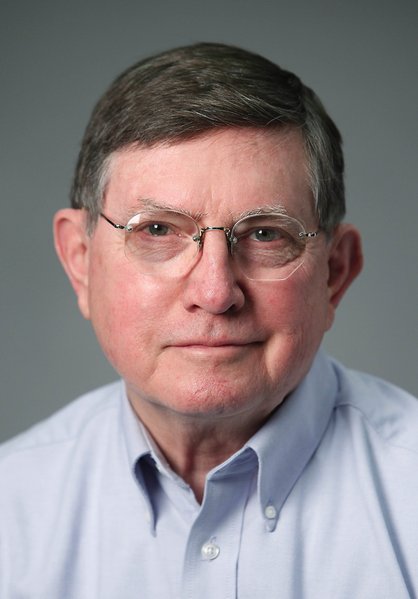 Please E-mail suggested additions, comments and/or corrections to Kent@MoreLaw.Com.
Help support the publication of case reports on MoreLaw
Date: 08-20-2019
Case Style:
United States of America v. Michael Miller and Melvin Goode Wentt
Case Number: 1:17-cr-00428-LMM-RGV
Judge: Leigh Martin May
Court: United States District Court for the Northern District of Georgia (Fulton County)
Plaintiff's Attorney: Samir Kaushal and John S. Ghose
Defendant's Attorney: Brian Mendelshon - FPD for Miller


Robert H. Citronberg for Went


Do you need a criminal defense lawyer in Atlanta?
Call: 888-354-4529 and we will help you for free.
Description:




Atlanta, GA - Operators of fraudulent auto financing company sentenced to federal prison

Michael Miller and Melvin Goode Wentt have been sentenced for their roles in a bank fraud conspiracy involving seven defendants, over 80 fraudulently obtained auto loans, and $1.7 million in bank and credit union losses. Four other co-defendants previously pled guilty. One defendant is awaiting extradition from the United Kingdom.

"These defendants' 'creative financing' company specialized in 'auto loan conversions,' which was simply fraud," said U.S. Attorney Byung J. "BJay" Pak. "This scam was designed to trick lenders, which in this case were mostly credit unions, into granting loans for sham car sales. While the businesses in their scheme may have been make-believe, the federal sentences they received are very real."

"Bank fraud is not a victimless crime and these defendants will now have time to reflect on their choice to obtain these fraudulent auto loans," said Chris Hacker, Special Agent in Charge of FBI Atlanta. "The FBI treats these types of financial crimes very seriously and warns anyone considering this type of criminal activity to also consider the fate these defendants face as a deterrent."

"The defendants carried out a scheme to fraudulently obtain millions of dollars in loans to enrich themselves. The sentences handed down in this case will hold these individuals accountable for their criminal misconduct," said David M. McGinnis, U.S. Postal Inspector in Charge of the Charlotte Division. "Postal Inspectors will continue to work with our law enforcement partners to detect, investigate and mitigate the effects of these types of financial crimes."

According to U.S. Attorney Pak, the charges and other information presented in court: The defendants, and their co-conspirators started the fraud scheme by incorporating businesses that, by name, appeared to be auto dealerships but, in fact, were just shell corporations. These fake companies had names like "Premier Luxury Motors," "Platinum Motors Auto Sales," and "5-Star Motorsports," but they had no employees, no cars, no car lots, and no dealership licenses.

After establishing the fake companies, the conspirators recruited individuals to apply for car loans with banks and credit unions. The loan applicants would claim that they were purchasing a car from one of the fake companies, and would supplement their applications with fake vehicle purchase orders created by the conspirators. If a loan check was issued to the loan applicant, the proceeds would be deposited into financial accounts opened by the conspirators and held in the names of the fake companies. The conspirators and the loan applicants would then split the money and never pay back the lender. Because there were no cars to repossess, the lender would be left with nothing.

The scheme spanned approximately four years. Over that time, the conspirators sought over 80 auto loans, totaling approximately $2.7M in attempted fraud, and actually obtained about $1.7M.

A jury convicted Miller and Goode Wentt of conspiracy and bank fraud on May 14, 2019. The defendants in this case received the following sentences:

Giovanni "Riq" Cartier, 55 of Austell, Georgia, was sentenced to four years, nine months in prison, to be followed by three years supervised release, and was ordered to pay $1,706,342.74 in restitution. Cartier pleaded guilty to bank fraud conspiracy on April 18, 2018.

Melvin Goode Wentt a/k/a Melvin Goode, 59, of Brooklyn, New York, was sentenced to two years, ten months in prison, to be followed by five years of supervised release, and ordered to pay $765,603.25 in restitution.

Michael Miller, 58, of Sandy Springs, Georgia, was sentenced to two years in prison, to be followed by five years of supervised release, and ordered to pay $316,826 in restitution.

Rhaine Yamabushi a/k/a Marchelle Mathis, 45, of Florence, South Carolina, was sentenced to one year and a day in prison, to be followed by three years of supervised release, and ordered to pay $164,995 in restitution. Yamabushi pleaded guilty to bank fraud conspiracy on December 6, 2018.

Vladimir Marcellus, 31, of Ventura, California, was sentenced to three years probation, with 240 days of home detention, and ordered to pay $164,995 in restitution. Marcellus pleaded guilty to bank fraud conspiracy on April 27, 2018.

Kirk Evans, 46, of Ellenwood, Georgia, was sentenced to three years probation, with six months of home detention, and ordered to pay $47,799 in restitution. Evans pleaded guilty to bank fraud conspiracy on April 18, 2018.



This case was investigated by the Federal Bureau of Investigation and U.S. Postal Inspection Service.


Outcome: Miller:



18:1349.F ATTEMPT AND CONSPIRACY TO COMMIT BANK FRAUD
(1s) CBOP 24 MONTHS (concurrent); 5 YEARS SUPERVISED RELEASE (concurrent); $600.00 Special Assessment ($100 each count); RESTITUTION: $316,826 (jointly and severally)
18:1344(1) and Section 2.F BANK FRAUD
(2s-6s) CBOP 24 MONTHS (concurrent); 5 YEARS SUPERVISED RELEASE (concurrent); $600.00 Special Assessment ($100 each count); RESTITUTION: $316,826 (jointly and severally)




Wentt:



18:1349.F ATTEMPT AND CONSPIRACY TO COMMIT BANK FRAUD
(1s) CBOP 34 MONTHS (concurrent); 5 YEARS SUPERVISED RELEASE (concurrent); $300.00 Special Assessment ($100 each count); RESTITUTION: $765,603.25 (jointly and severally)
18:1344(1) and Section 2.F BANK FRAUD
(7s-8s) CBOP 34 MONTHS (concurrent); 5 YEARS SUPERVISED RELEASE (concurrent); $300.00 Special Assessment ($100 each count); RESTITUTION: $765,603.25 (jointly and severally)



08/15/2019 249 AMENDED JUDGMENT AND COMMITMENT as to Michael Miller (1), Count(s) 1s-6s: CBOP 24 MONTHS (concurrent); 5 YEARS SUPERVISED RELEASE (concurrent); $600.00 Special Assessment ($100 each count); RESTITUTION: $316,826 (jointly and severally). Counts 1-6 dismissed pursuant to Standing Order 07-04. The Court recommends that the defendant be incarcerated at a facility as close to Atlanta, Georgia as possible to be close to his family. The defendant shall voluntarily surrender to the United States Marshal for this district or report to the designated facility for service of sentence as directed by the United States Marshal. The Court orders that defendant's location monitoring equipment may be removed one (1) business day prior to his surrender date. Signed by Judge Leigh Martin May on 08/15/19. --Please refer to http://www.ca11.uscourts.gov to obtain an appeals jurisdiction checklist-- (aaq) (Entered: 08/15/2019)
08/15/2019 250 Minute Entry for proceedings held before Judge Leigh Martin May: Sentencing hearing held as to Melvin Goode Wentt. The Court adopted the Presentence Report and made it the findings of the Court subject to the rulings on Defendant's objections. The Court overruled Defendant's objections regarding not receiving the minor role reduction and loss amount. The Court heard from Government's and Defendant's counsel. The Court pronounced the sentence as to counts 1s, 7s, and 8s of the Superseding Indictment as CBOP thirty-four (34) months on each of counts 1s, 7s and 8s to run concurrently, five (5) years supervised release as to each of counts 1s, 7s and 8s to run concurrently, with standard and special conditions, no fine, restitution in the amount of $765,603.25 to be paid jointly and severally with co-defendant Cartier, and a special assessment of $300. The Court inquired about objections to the sentence. Government's and Defendant's counsel objected. The Court advised Defendant of his right to appeal his sentence. (Court Reporter Montrell Vann) (aaq) (Entered: 08/16/2019)
08/15/2019 251 JUDGMENT AND COMMITMENT as to Melvin Goode Wentt (4), Count(s) 1s, 7s-8s: CBOP 34 MONTHS (concurrent); 5 YEARS SUPERVISED RELEASE (concurrent); $300.00 Special Assessment ($100 each count); RESTITUTION: $765,603.25 (jointly and severally). Count(s) 1 and 7-8 dismissed pursuant to Standing Order 07-04. The Court recommends that the defendant be incarcerated at a Federal Prison Camp. The defendant shall voluntarily surrender to the United States Marshal for this district or report to the designated facility for service of sentence as directed by the United States Marshal. Signed by Judge Leigh Martin May on 08/15/19. --Please refer to http://www.ca11.uscourts.gov to obtain an appeals jurisdiction checklist-- (aaq) (Entered: 08/16/2019)


Plaintiff's Experts:

Defendant's Experts:

Comments: