Information
About MoreLaw
Contact MoreLaw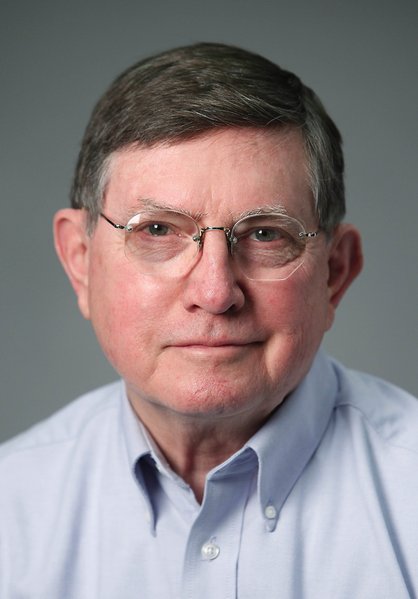 Please E-mail suggested additions, comments and/or corrections to Kent@MoreLaw.Com.
Help support the publication of case reports on MoreLaw
Date: 01-24-2018
Case Style:
United States of America v. Darik Hudson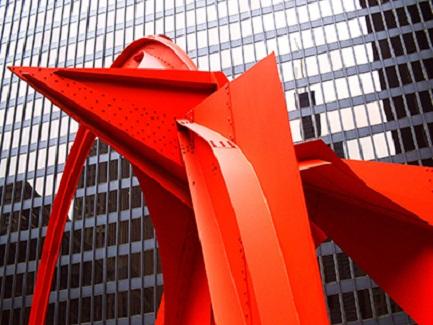 Northern District of Illinois Courthouse - Chicago, Illinois
Case Number: 1:16-cr-00241
Judge: Rebecca R. Pallmeyer
Court: United States District Court for the Northern District of Illinois (Cook County)
Plaintiff's Attorney: Brian S. Wallach
Defendant's Attorney: Robert Crowe
Description: Chicago, IL - Indiana Man Sentenced to 8 Years in Federal Prison for Bringing Guns and Ammunition to Chicago Area and Illegally Selling Them

An Indiana man has been sentenced to eight years in federal prison for bringing firearms and ammunition across the border into Chicago and illegally selling them.

DARICK HUDSON, 47, of Michigan City, Ind., sold six firearms and ammunition on three occasions in the fall of 2015. The weapons included five handguns and a rifle. Unbeknownst to Hudson, the buyer was cooperating with law enforcement.

Hudson also agreed to sell to the cooperating individual four additional firearms – two shotguns, a rifle and a handgun – but he fled from the transaction location when Chicago Police officers approached his vehicle. Hudson drove into Indiana, where law enforcement officers ultimately stopped his vehicle and apprehended him.

Hudson previously pleaded guilty to illegal possession of a firearm by a felon. On Jan. 10, 2018, U.S. District Judge Rebecca R. Pallmeyer imposed a 96-month prison sentence.

The sentence was announced by John R. Lausch, Jr., United States Attorney for the Northern District of Illinois; Celinez Nunez, Special Agent-in-Charge of the Chicago Field Division of the Bureau of Alcohol, Tobacco, Firearms and Explosives; and Eddie Johnson, Superintendent of the Chicago Police Department. The LaPorte County (Ind.) Sheriff's Office and the Lake County (Ind.) Sheriff's Office provided valuable assistance.

"The defendant trafficked in and attempted to profit from violence," Assistant U.S. Attorney Brian S. Wallach argued in the government's sentencing memorandum. "There is a need to make clear to individuals who find themselves in a similar position that a decision to pick up firearms – whether for personal use or to sell – will have serious consequences."

The three successful sales occurred in October and November 2015. The transactions occurred in a store parking lot on Torrence Avenue in south suburban Lansing, a store on 83rd Street in Chicago, and a store parking lot on River Oaks Drive in south suburban Calumet City. In exchange for the six firearms and ammunition, the informant paid Hudson a total of $2,550 in cash.

The fourth sale was supposed to have occurred in a store parking lot on 79th Street in Chicago. When the informant arrived at the meeting, Hudson directed him to an alternative location – a store on 159th Street in Calumet City. Shortly after Hudson arrived at the new location, Chicago Police officers approached his vehicle, and Hudson fled to Indiana. Law enforcement officers subsequently stopped his vehicle in Michigan City, Ind., and took him into custody.

Defendant was charged with violating 18 U.S.C. 922(G) which makes it unlawful to transport firearms across state lines.

(g) It shall be unlawful for any person—

(1) who has been convicted in any court of, a crime punishable by imprisonment for a term exceeding one year;

(2) who is a fugitive from justice;

(3) who is an unlawful user of or addicted to any controlled substance (as defined in section 102 of the Controlled Substances Act (21 U.S.C. 802));

(4) who has been adjudicated as a mental defective or who has been committed to a mental institution;

(5) who, being an alien—

(A) is illegally or unlawfully in the United States; or

(B) except as provided in subsection (y)(2), has been admitted to the United States under a nonimmigrant visa (as that term is defined in section 101(a)(26) of the Immigration and Nationality Act (8 U.S.C. 1101(a)(26)));

(6) who has been discharged from the Armed Forces under dishonorable conditions;

(7) who, having been a citizen of the United States, has renounced his citizenship;

(8) who is subject to a court order that—

(A) was issued after a hearing of which such person received actual notice, and at which such person had an opportunity to participate;

(B) restrains such person from harassing, stalking, or threatening an intimate partner of such person or child of such intimate partner or person, or engaging in other conduct that would place an intimate partner in reasonable fear of bodily injury to the partner or child; and

(C)(i) includes a finding that such person represents a credible threat to the physical safety of such intimate partner or child; or

(ii) by its terms explicitly prohibits the use, attempted use, or threatened use of physical force against such intimate partner or child that would reasonably be expected to cause bodily injury; or

(9) who has been convicted in any court of a misdemeanor crime of domestic violence,

to ship or transport in interstate or foreign commerce, or possess in or affecting commerce, any firearm or ammunition; or to receive any firearm or ammunition which has been shipped or transported in interstate or foreign commerce.
Outcome: Defendant was sentenced to 96 months' in prison.
Plaintiff's Experts:
Defendant's Experts:
Comments: