Please E-mail suggested additions, comments and/or corrections to Kent@MoreLaw.Com.
Help support the publication of case reports on MoreLaw
Date: 10-09-2019
Case Style:
Christopher Drennen v. Fresenius Medical Care Holdings, Inc.,
Case Number: 1:09-cv-10179-GAO
Judge: George A. OToole, Jr
Court: United States District Court for the District of Massachusetts (Suffolk County)
Plaintiff's Attorney: George, Kriss Basil, Steven Sharobem, Jessica Weber, and Christine Wichers
Defendant's Attorney:

Call 888-354-4529 if you need help finding a qui tam defense lawyer in Boston, Massachusetts

Description: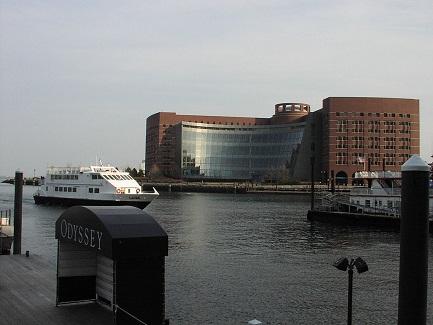 Boston, MA - George, Kriss Basil, Steven Sharobem, Jessica Weber, and Christine Wichers
Fresenius Medical Care Holdings, Inc., d/b/a Fresenius Medical Care North America, Inc., the largest operator of kidney dialysis clinics in the United States, has agreed to pay $5.2 million to resolve allegations that the company tested dialysis patients for Hepatitis B surface antigen more frequently than medically necessary and then billed Medicare for the unnecessary tests.
"Providers are expected to closely follow Medicare rules and bill properly — nothing more, nothing less," said United States Attorney Andrew E. Lelling. "When that obligation is violated, government health care programs – and American taxpayers – pay the price. This settlement is an example of how whistleblowers and government can work together to recoup and deter overbilling practices."
Patients suffering from End Stage Renal Disease (ESRD) and Chronic Renal Disease (CRD) require dialysis treatments 3-4 times a week because their kidneys no longer can perform some functions naturally. Because certain ESRD and CRD patients are at risk of contracting Hepatitis B, a virus-borne disease that affects the liver, Medicare established a testing frequency schedule for dialysis clinics to follow for reimbursement. The schedule depended on each patient's immunity to Hepatitis B infection, as determined through the result of a Hepatitis B antibody test. The schedule provided for reimbursement of monthly Hepatitis B surface antigen tests for patients who were not immune, but Fresenius also conducted, and billed Medicare for, frequent tests of patients it knew to be immune between Feb. 10, 2003 and Dec. 31, 2010. In many cases, Fresenius performed and billed Medicare for these tests for immune patients against their treating physicians' orders and without any accompanying documentation of medical necessity. These tests were not eligible for Medicare reimbursement under Medicare's testing frequency schedule, and the government alleged that Fresenius's bills for these tests were false.
A former employee of Fresenius, Christopher Drennen, brought these allegations through a whistleblower lawsuit. Under the qui tam provisions of the False Claims Act, private individuals, known as relators, can sue on behalf of the government for false claims and share in any recovery. In connection with today's announced settlement, Mr. Drennen will receive 27.5% of the recovery.
Outcome: Settled for $5.2 million.
Plaintiff's Experts:
Defendant's Experts:
Comments: