Please E-mail suggested additions, comments and/or corrections to Kent@MoreLaw.Com.
Help support the publication of case reports on MoreLaw
Date: 09-10-2019
Case Style:
United States of America v. Mary Catherine Grasmick
Case Number: 19-cr-00308
Judge: Daniel D. Domenico
Court: United States District Court for the District of Colorado (Denver County)
Plaintiff's Attorney: Jasand Mock
Defendant's Attorney:


Call Kent Morlan at 888-354-4529 if you need a criminal defense lawyer in Opelika, Alabama.

Description: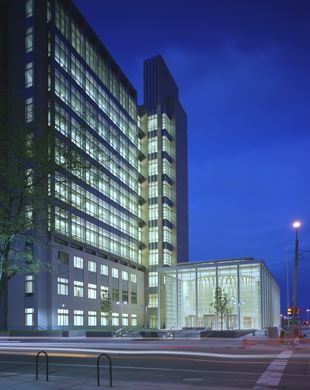 Denver, CO - Pueblo Company Owner Pleads Guilty to Falsifying Records to Obstruct a Federal Investigation
Pueblo business owner Mary Catherine Grasmick pled guilty to falsifying records with the intent to obstruct a federal investigation. The plea was accepted by U.S. District Court Judge Daniel D. Domenico yesterday in United States District Court in Denver. Sentencing is scheduled for December 17, 2019.
In addition to the guilty plea in the criminal case, Ms. Grasmick and her company MASS Service and Supply, LLC also agreed to pay a combined $500,000 to settle civil allegations that they made false statements to the Small Business Administration in connection with government contracts awarded to MASS under the SBA's Historically Underutilized Business Zone program ("HUBZone").
The HUBZone program provides federal contracting assistance to qualified small businesses located in historically underutilized business zones. One of the requirements to qualify is that at least 35 percent of a business's employees must reside in a HUBZone. If a business qualifies, it's eligible to bid on contracts specifically set aside for HUBZone businesses and gets a price preference when bidding on federal contracts subject to open competition. In order to remain in the HUBZone program, a small business must apply for recertification by the Small Business Administration every three years.
As part of the civil settlement, MASS and Ms. Grasmick acknowledged that between 2009 and 2012, MASS engaged in a scheme to deceive the SBA with the intent to influence the SBA's effort to determine if MASS was eligible to continue participating in the HUBZone program. Ms. Grasmick directed the scheme, created false documents, and allowed others to create false documents. MASS falsely claimed that some of its employees resided in HUBZones when in fact those employees lived elsewhere in non-HUBZone areas. During that same period, MASS applied for and was awarded a HUBZone set aside contract and a federal contract on which MASS benefited from the HUBZone program's pricing preference.
The Small Business Administration decertified MASS from the HUBZone program in 2012. The government then conducted an investigation into MASS's previous representations to the Small Business Association. During the course of that investigation, a special agent of the Defense Criminal Investigative Service requested that MASS provide information relating to MASS's employees and their HUBZone residency status. According to the facts contained in the plea agreement, Ms. Grasmick caused spreadsheets with false information to be created and sent to the special agent. Ms. Grasmick knew that information in the spreadsheets was false and that the spreadsheets contained false entries, but she intentionally submitted the spreadsheets to the special agent with the intent to impede and obstruct the government's investigation.
"Obstructing a federal investigation is a crime," said United States Attorney Jason R. Dunn. "Getting to the truth matters in every case. We are grateful that our prosecutors and excellent law enforcement partners work tirelessly to get to the truth in every investigation -- especially those that concern how our taxpayer dollars are spent."
"Individuals that provide false information to gain access to SBA's HUBZone Program harm eligible small businesses and undermine economic development in HUBZone areas," said Inspector General Hannibal 'Mike' Ware. "OIG will continue to aggressively pursue individuals that undermine Americans' confidence in federal contracting programs designed to assist small businesses. I want to thank the U.S. Attorney's Office and our law enforcement partners for their dedication to pursuing justice."
"Today's outcome is a clear example of the continued dedication by the U.S. Army's Criminal Investigation Command's Major Procurement Fraud Unit (MPFU) and our law enforcement partners who work diligently every single day to root out fraud and criminal deception," said Frank Robey, Director of MPFU. "Our reach and capabilities are far and wide."
"This case demonstrates the commitment of the Defense Criminal Investigative Service (DCIS), along with our law enforcement partners, to aggressively pursue those who attempt defraud the United States Government and the Department of Defense," said Michael Mentavlos, Special Agent-in-Charge of the DCIS Southwest Field Office. "This type of criminal activity undermines the integrity of the Small Business Program and demonstrates the commitment of DCIS and our investigative partners in holding those accountable for their actions."
The United States Attorney's office thanks the Defense Criminal Investigative Service, the U.S. Army Criminal Investigation Command's Major Procurement Fraud Unit, the Air Force Office of Special Investigations, the Department of Defense Office of Inspector General, the U.S. General Services Administration Office of the Inspector General, the SBA Office of Inspector General, and the Defense Contract Audit Agency for their diligent work on this investigation.
Assistant United States Attorney Bryan Fields is prosecuting the criminal case.

Charge:


18 U.S.C. § 1519 Falsification of Documents

Whoever knowingly alters, destroys, mutilates, conceals, covers up, falsifies, or makes a false entry in any record, document, or tangible object with the intent to impede, obstruct, or influence the investigation or proper administration of any matter within the jurisdiction of any department or agency of the United States or any case filed under title 11, or in relation to or contemplation of any such matter or case, shall be fined under this title, imprisoned not more than 20 years, or both.
Outcome: 09/05/2019 15 MINUTE ENTRY for Change of Plea Hearing as to Mary Catherine Grasmick held before Judge Daniel D. Domenico on 9/5/2019. Defendant present on bond. Plea of Guilty entered by defendant to Count 1 of the Information. Sentencing set for 12/17/2019 01:30 PM in Courtroom A 702 before Judge Daniel D. Domenico. Bond continued. Court Reporter: Tracy Weir. (pglov) (Entered: 09/05/2019)
09/05/2019 16 PLEA AGREEMENT as to Mary Catherine Grasmick (pglov) (Entered: 09/05/2019)
09/05/2019 17 STATEMENT IN ADVANCE OF PLEA OF GUILTY by Defendant Mary Catherine Grasmick (pglov) (Entered: 09/05/2019)
Plaintiff's Experts:
Defendant's Experts:
Comments: