Please E-mail suggested additions, comments and/or corrections to Kent@MoreLaw.Com.
Help support the publication of case reports on MoreLaw
Date: 09-12-2019
Case Style:
United States of America v. Kwesi Bovell
Case Number: 18-cr-571
Judge: Gary R. Brown
Court: United States District Court for the Eastern District of New York (King County)
Plaintiff's Attorney: Charles P. Kelly and Madeline O'Connor
Defendant's Attorney:

Call Kent Morlan at 888-354-4529 if you need a white collar criminal defense lawyer in Central Islip, New York.

Description: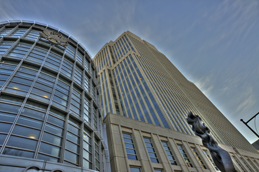 Brooklyn, NY - Former CFO of Long Island Real Estate Company Pleads Guilty to Multi Million Dollar Fraud
Defendant Admitted Stealing Millions of Dollars for Personal Expenses
Kwesi Bovell, age 36, from Valley Stream, New York, and the former chief financial officer (CFO) of The Mulholland Group, a real estate company in Manhasset (Mulholland), pleaded guilty to one count of wire fraud in connection with his embezzlement of millions of dollars from his employer over the course of three years. Bovell faces up to 20 years in prison, as well as restitution and a fine.
As described in court filings and as admitted during his guilty plea, Bovell was hired in 2015 as CFO of Mulholland, and was given signature authority over numerous bank accounts of the company and its subsidiaries. Over the next three years, Bovell fraudulently transferred over $3.5 million from Mulholland to his own company, Southgate Holding, LLC. Bovell used the stolen funds to support two laundromats and a fitness center that he owned and to purchase luxury goods.
"With today's guilty plea, Bovell has been held responsible for betraying his employer's trust by stealing millions of dollars to benefit himself, from the time he was hired until the discovery of his fraud," stated United States Attorney Donoghue.
The government's case is being handled by the Office's Long Island Criminal Division.

Charge:


18:1343, 2 and 3551 et seq. FRAUD BY WIRE 18:981(a)(1)(C);21:853(p);28:2461(c) CRIMINAL FOREITURE ALLEGATION
(1-2)
18:1343, 2 and 3551 et seq. WIRE FRAUD; 18:981(a)(1)(C); 21:853(p); 28:2461(c) CRIMINAL FORFEITURE ALLEGATION FOR COUNT ONE
(1s)
18:1343, 2 and 3551 et seq. WIRE FRAUD; 18:981(a)(1)(C); 21:853(p); 28:2461(c) CRIMINAL FORFEITURE ALLEGATION FOR COUNT TWO
(2s)
18:1344(2), 2 and 3551 et seq. BANK FRAUD 18:981(a)(1)(C);21:853(p);28:2461(c) CRIMINAL FOREITURE ALLEGATION
(3)
18:1344(2), 2 and 3551 et seq. BANK FRAUD; 18:981(a)(1)(C); 21:853(p); 28:2461(c) CRIMINAL FORFEITURE ALLEGATION FOR COUNT THREE
(3s)
18:1957(a), 1957(b), 2 and 3551 et seq. MONEY LAUNDERING; 18:982(a)(1) and 982(b)(1); 21:853(p) CRIMINAL FORFEITURE ALLEGATION FOR COUNT FOUR
(4s)
Outcome: 06/27/2019 54 Minute Entry for proceedings held before Judge Joan M. Azrack: CRIMINAL CAUSE FOR STATUS CONFERENCE. Defendant Kwesi Bovell present on bail with Counsel Joseph Kilada. AUSA: Charles Kelly. Initial Appearance, Arraignment and Status Conference held on 6/27/2019 at 11:00 AM. Initial Appearance and Arraignment held on the Superseding Indictment. Defendant waives public reading of the Superseding Indictment and enters a plea of not guilty. Waiver of speedy trial executed; time excluded from 6/27/2019 through 10/21/2019. Jury selection and trial scheduled set for 10/21/2019 at 09:30 AM in Courtroom 920 before Judge Joan M. Azrack. (Court Reporter Owen Wicker.) (Ortiz, Grisel) (Entered: 06/27/2019)
06/27/2019 55 ORDER TO CONTINUE - Ends of Justice as to Kwesi Bovell; Time excluded from 6/27/2019 until 10/21/2019. Ordered by Judge Joan M. Azrack on 6/27/2019. (Ortiz, Grisel) (Entered: 06/27/2019)
Plaintiff's Experts:
Defendant's Experts:
Comments: