Please E-mail suggested additions, comments and/or corrections to Kent@MoreLaw.Com.
Help support the publication of case reports on MoreLaw
Date: 10-19-2019
Case Style:
United States of America v. Trevor Antone Lucas
Case Number: 18-cr-4224
Judge: Cathy Ann Bencivengo
Court: United States District Court for the Southern District of California (San Diego County)
Plaintiff's Attorney: Michael A. Deshong
Defendant's Attorney:

Call 888-354-4529 if you need help finding a Conspiracy to Distribute and Possess with Intent to Distribute Hydrocodone; Criminal Forfeiture criminal defense lawyer in San Diego, California

Description: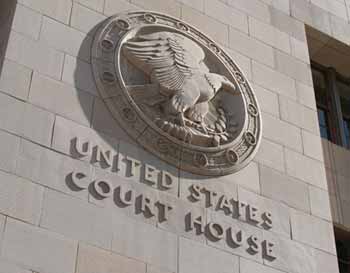 San Diego, CA - Online Drug Dealer Sentenced to 15 Years for Distributing Counterfeit Pills Containing Fentanyl that Caused Overdose Death
Drug dealer Trevon Antone Lucas was sentenced in federal court to 15 years in prison for selling the counterfeit oxycodone pills containing deadly fentanyl that caused the overdose death of a La Jolla resident in June of 2018.
Lucas, a resident of Highland, California, pleaded guilty in June to Distribution of Fentanyl Resulting in Death. In his plea, he admitted that he posted online advertisements for the illegal sale of prescription pills. The investigation revealed that Lucas was warned about the danger of the pills he was selling on two separate occasions. In late 2017, Lucas was warned that the pills he was selling were counterfeit and contained fentanyl that was much stronger than oxycodone pills. Then, just two months prior to the victim's death in mid-2018, Lucas was explicitly warned that counterfeit pills containing fentanyl had caused the overdose of a San Diego resident. Lucas was undeterred and continued to sell the counterfeit pills.
"Trevon Lucas knew the pills he was selling were deadly, but he sold them anyway, showing a remarkable disregard for the safety and well-being of his fellow human beings," said U.S. Attorney Robert Brewer. "His greed transcended his humanity, and for that he will serve a very long sentence." Brewer praised prosecutor Michael Deshong and federal, state and local investigators who worked hard to protect the community from the scourge of opioids and achieve justice for the victim and his family.
"Our hearts go out to the victim's family," said DEA Special Agent in Charge Karen Flowers. "The potential of their loved one will never be realized; but their hopes, dreams, love and laughter will forever be remembered. Earthly justice is a small measure of what awaits those who prey on the weak out of greed." Flowers further stated, "We at DEA are proud to be part of bringing justice to families scarred by the scourge of drug trafficking. We are relentless and we will not shy from putting murderers out of business. No matter how hard it is or how long it takes, DEA will always be in pursuit until we can close the case and look at the victim's loved ones and say, justice is done."
According to Lucas' plea agreement, on the evening of June 29, 2018, Lucas met the victim and sold him nine "blues," a slang term for prescription oxycodone pills, for $240. The "blues" purchased from Lucas were counterfeit and contained deadly fentanyl—the same pills that Lucas had previously been warned about selling. The victim died after consuming the pills. The victim's mother found him dead in his room the following morning.
Three other individuals, Cenclair Marie Fields, Kevin Vandale Chandler and Donovan Adontas Carter were charged in the same indictment with conspiring with Lucas to distribute prescription hydrocodone pills. All three have since pleaded guilty and been sentenced.
This case is the result of ongoing efforts by the U.S. Attorney's Office, the San Diego County District Attorney's Office, and multiple law enforcement agencies to investigate and prosecute the distribution of dangerous illegal drugs that result in overdose deaths.
Many opioid addicts start their addiction with legitimate prescription drugs. Drug cartels, looking to capitalize on the opioid epidemic, are making counterfeit prescription pills using deadly fentanyl. More than 399,000 people died from opioid overdoses, including prescription and illicit opioids, from 1999–2017.
In July 2018, Narcotics Task Force Team 10 was created to address drug overdose deaths in San Diego County. Team 10's first investigation was the fentanyl drug overdose of this La Jolla man on June 30, 2018. The victim was 37 years old and he left behind his mother and brother. He had recently completed his bachelor's degree in radiological sciences and was preparing to fly to the East Coast for a specialized program in dosimetry at the time he passed.
DEFENDANTS Case Number 18cr4224-CAB
Trevon Antone Lucas Age: 23 Highland, CA
SUMMARY OF CHARGES
Distribution of Fentanyl Resulting in Death – Title 21, U.S.C., Section 841(b)(1)(C)
Maximum Penalty: Mandatory minimum 20 years in prison up to life
AGENCIES
Drug Enforcement Administration
San Diego Police Department
Homeland Security Investigations
California Department of Health Care Services
Federal Bureau of Investigation
San Diego County District Attorney's Office

Charge:


21:841(a)(1), (b)(1)(C); 21:853 - Distribution of Fentanyl Resulting in Death; Criminal Forfeiture
(1)

Outcome: Committed to custody of BOP for term of 180 months. Supervised release of five (5) years to follow. Special assessment of $100.00 imposed. No fine.
Plaintiff's Experts:
Defendant's Experts:
Comments: