Information
About MoreLaw
Contact MoreLaw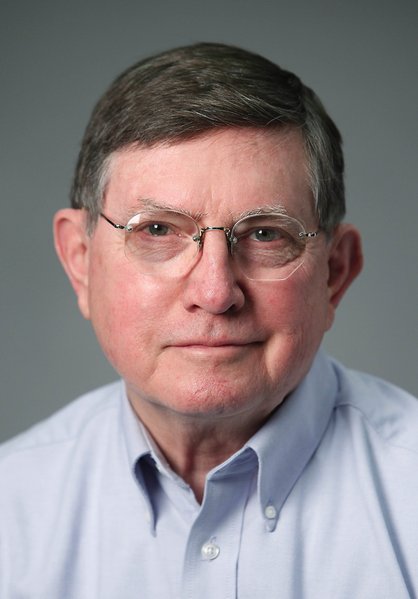 Please E-mail suggested additions, comments and/or corrections to Kent@MoreLaw.Com.
Help support the publication of case reports on MoreLaw
Date: 08-20-2019
Case Style:
United States of America v. Sky Justin Gornik
Case Number: 17-CR-2796AJB
Judge: Anthony J. Battaglia
Court: United States District Court for the Southern District of California (San Diego County)
Plaintiff's Attorney: Sherri Walker Hobson
Defendant's Attorney: Michael Stephen Berg


Do you need a criminal defense lawyer in San Diego?
Call: 888-354-4529 and we will help you for free.
Description: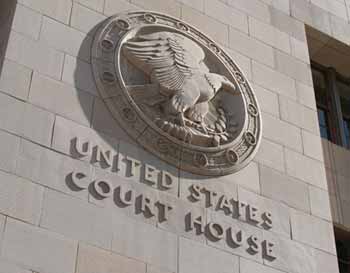 San Diego, CA - Dark Web Vendor Sentenced to 70 months for Internet Distribution of Deadly Carfentanil, Fentanyl, and Other Drugs

Millions of Dollars in Cryptocurrencies Forfeited

Sky Justin Gornik, age 39, of San Diego was sentenced by District Court Judge Anthony J. Battaglia to 70 months in prison for participating in a conspiracy to deliver, distribute and dispense controlled substances through the internet, in violation of Title 21, United States Code, Sections 841(h), 841(b)(1)(A), and 846. Gornik previously pled guilty to that charge and also admitted that he engaged in a conspiracy to launder drug proceeds using digital currencies, in violation of Title 21, United States Code, Sections 1956(a)(1)(A)(i) and 1956(h). As part of his guilty plea, Gornik admitted that from 2014 to June 7, 2017 (the date of his arrest by federal authorities), he bought and sold controlled substances on the Dark Web. Employing anonymous screen names, Gornik used multiple Dark Web marketplaces (including Alpha Bay, Trade Route, Abraxas, Evolution, Outlaw Market, and Dream Market) to buy and sell controlled substances. Specifically, Gornik admitted that he purchased and sold fentanyl and purchased the especially deadly opiate carfentanil using a variety of digital currencies. Gornik also purchased and sold multiple other controlled substances, including thousands of vials of ketamine, oxycodone pills, Dimethyltryptamine (DMT), Psilocybin and Psilocin, Amphetamine, Buprenorphine, Methamphetamine, and Naloxone.

According to court documents, agents seized 1.7 grams of carfentanil inside Gornik's residence on June 7, 2017. Carfentanil is a synthetic opioid approximately 10,000 more potent than morphine and 100 times more potent than fentanyl. The 1.722 grams of carfentanil seized in Gornik's residence could equate to over 86,000 fatal dosages. Gornik also possessed sheets of fentanyl gelatin tablets (approximately 100 tabs per sheet), which agents seized during the search. The public record reflects that Gornik obtained 600-1200 fentanyl gel tablets each week for approximately two years from a Dark Web vendor, identified as Steven Wallace George, who resides in Oklahoma. George, who manufactured pure fentanyl obtained from China into gelatin tablets, was prosecuted by federal authorities in Oklahoma (see Case No. 17-090-R, Western District of Oklahoma).

As part of his guilty plea, Gornik agreed to forfeit millions of dollars in digital or crypto currency including Bitcoins, Stratis, Ethereum, 2350 Monero, digital currency contained in Gornik's Bittrex accounts, and digital currency contained in Gornik's Poloniex accounts. Gornik admitted that these digital or crypto currency represented drug trafficking proceeds of the offense and were involved in the offense of money laundering over the Dark Web.

"Dark Web traffickers take note: we will not allow you to lurk in murky corners of the internet, selling and delivering deadly drugs as casually as an Amazon Prime package," said U.S. Attorney Robert S. Brewer, Jr., who commended AUSA Sherri Hobson and the multi-agency team for "cracking through multiple levels of anonymity mazes to uncover the true nature and extent of Gornik's drug dealing and money laundering."

"Battling opioids in the mail is one of the Postal Inspection Service's highest priorities. By working closely with our law enforcement partners in operations such as this, we can stop drugs and violence from reaching the American public," said Nichole Cooper, Inspector in Charge of the Los Angeles Division.

"Today's sentencing of Gornik demonstrates the commitment of Homeland Security Investigations (HSI) and our federal partners to bring these criminals to justice," said Juan Munoz, Acting Special Agent in Charge of HSI in San Diego. "HSI will continue to aggressively pursue those that continue to violate the law and jeopardize the safety of our communities by selling deadly opioids and other dangerous drugs via the Dark Web."

The investigation was led by U.S. Postal Inspectors in San Diego with the assistance of Special Agents of Homeland Security Investigations.

This case is the result of the ongoing efforts by the Organized Crime Drug Enforcement Task Force (OCDETF), a partnership that brings together the combined expertise and unique abilities of federal, state and local law enforcement agencies. The principal mission of the OCDETF program is to identify, disrupt, dismantle and prosecute high-level members of drug trafficking, weapons trafficking and money laundering organizations and enterprises.

DEFENDANT Criminal Case No.17CR2796AJB

Sky Justin Gornik Age: 39 San Diego, California

SUMMARY OF CHARGES

Count 1 (Conspiracy to Deliver, Dispense, and Distribute Controlled Substances By Internet)

Maximum penalty: 10 year minimum mandatory to life, fine of $1,000,000, 5 years of supervised release

Count 2 (Conspiracy To Launder Money)

Maximum penalty: 20 years; fine of $500,000, 3 years of supervised release

Criminal Forfeiture As To Count 1

Forfeiture to the United States of all property, real and personal, that constitutes or is derived from proceeds of the offense, and all property, real and personal, that was used to commit or to facilitate the commission of the offense.

Criminal Forfeiture As To Count 2

Forfeiture to the United States of all property, real and personal, involved in the offense.

AGENCIES

United States Postal Inspection Service, San Diego

United States Postal Inspection Services, Cyber Unit, Washington D.C.

United States Postal Inspection Service, Oklahoma

Homeland Security Investigations

Internal Revenue Service, Criminal Investigations

San Diego Police Department

San Diego District Attorney's Office

U.S. Department of Justice, Criminal Division, Money Laundering & Asset Recovery Section

Outcome: 08/19/2019 62 Minute Entry for proceedings held before Judge Anthony J. Battaglia: Sentence With PSR Hearing held on 8/19/2019 for Sky Justin Gornik (1), Count(s) 1, 2, 3, Dismissed by the Government. Count(s) 1s,2s: Bureau of Prisons for a period of SEVENTY(70)MONTHS AS TO EACH COUNT(S)1s-2s, to run Concurrent, Five(5)Years Supervised Release as to each Count(s)1s-2s, to run Concurrent, Assessment $100.00 as to each Count(s)1s-2s for a total of $200.00, Fine waived. Appeal rights waived. Criminal Forfeiture ordered. Probation office to submit amended presentence report. Defense counsel oral request to enter judgment (1)week out to Wednesday 8/28/19 - Granted. (Court Reporter/ECR Jeannette Hill). (Plaintiff Attorney Sherri Walker Hobson AUSA). (Defendant Attorney Jodi D. Thorp RET, Judy Clarke RET). (no document attached) (ymm) (Entered: 08/19/2019)
08/19/2019 66 SENTENCING MEMORANDUM by Sky Justin Gornik (Thorp, Jodi) (Entered: 08/19/2019)


Plaintiff's Experts:

Defendant's Experts:

Comments: