Information
About MoreLaw
Contact MoreLaw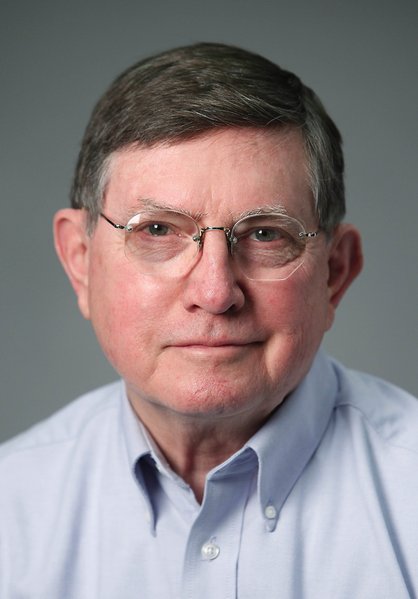 Please E-mail suggested additions, comments and/or corrections to Kent@MoreLaw.Com.
Help support the publication of case reports on MoreLaw
Date: 08-19-2019
Case Style:
United States of America v. Robert Timothy Allen
Case Number: 16-cr-0169
Judge: 1:16-cr-00169-MSK-GPG
Court: United States District Court for the District of Colorado (Mesa County)
Plaintiff's Attorney: Jeremy Chaffin and Kelly Winslow
Defendant's Attorney: Pro Se, Ashley Marie Petrey, David Ray Jones


Need a criminal defense lawyer in Grand Junction?
Call: 888-354-4529 and we will help you for free.
Description:




Grand Junction, CO - Grand Junction Jury Convicts Gunnison Man For Destroying Acres of Federal Land with a Bulldozer

A Grand Junction Jury took less than an hour of deliberation to convict Robert Timothy Allen of depredation of federal property.

Defendant Allen was indicted in 2016 and charged for damaging federal land in Saguache County between July 24, 2013, and May 22, 2014. After indictment, Allen evaded arrest for nearly two years before being arrested and ultimately detained in 2018. According to evidence presented at this week's trial, Allen dug-up about three acres of federal land with a bulldozer. While he claimed to be lawfully prospecting federal land, he received four official notices from the Bureau of Land Management and the Colorado Division of Reclamation, Mining, and Safety that he was violating the law and directing him to stop. After refusing to stop violating the law, he was prosecuted.

"Colorado is known for its beautiful scenery, and our public lands are a treasure for all Coloradans," said United States Attorney Jason Dunn. "Together with our federal partners, my office will ensure that these public lands are protected so that we all may enjoy them for years to come."

"The BLM appreciates the coordinated effort with the Department of Justice in resolving this case," said BLM Colorado State Director Jamie Connell. "Managing our public lands and its public resources are obligations we take seriously."



Charge:



Depredation of Federal Government Property in violation of 18 U.S.C. 1361



Section 1361 protects "any property" of the United States or an agency or department thereof, or any property being manufactured or constructed for the United States or an agency or department thereof, from willful depredation or attempted depredation. "Depredation" has been characterized as the act of plundering, robbing, pillaging or laying waste. United States v. Jenkins, 554 F.2d 783, 786 (6th Cir. 1977); cf. Deal v. United States, 274 U.S. 277, 283 (1927) ("depredation" defined in context of postal statute). This section prohibits actual physical damage or destruction of both real and personal property, but mere adverse possession of that property without physical harm is insufficient to violate the law. United States v. Jenkins, supra, 554 F.2d at 785. Section 1361 is a specific intent crime, see United States v. Jones, 607 F.2d 269, 273-74 (9th Cir. 1979), cert. denied, 444 U.S. 1085 (1980), and the government must prove that the defendant acted willfully; that is intentionally, with knowledge that he/she is violating a law. United States v. Simpson, 460 F.2d 515, 518 (9th Cir. 1972); United States v. Moylan, 417 F.2d 1002, 1004 (4th Cir. 1969), cert. denied, 397 U.S. 910 (1970). The government is not required to prove that defendant knew the property belonged to the government, because government ownership is "merely a 'jurisdictional fact'." United States v. LaPorta, 46 F.3d 152, 158 (2d Cir. 1994), quoting United States v. Feola, 420 U.S. 671 (1975). In fact, title or possession by the United States is not a necessary element of this offense, if the property in question was being made for the United States. The government must present evidence establishing value of damage. United States v. Seaman, 18 F.3d 649, 651 (9th Cir. 1994). The penalties for violations of this section are tied to the extent of the property damage. As amended on September 13, 1994, if the damage exceeds $100, the defendant is subject to a fine of up to $250,000, ten years imprisonment, or both. See Violent Crime Control and Law Enforcement Act of 1994, Pub. L. 103-322, § 330016, 108 Stat. 1796, 2146-47 (1994). When property damage does not exceed $100, the offense is a misdemeanor punishable by a fine of up to $100,000, one year imprisonment, or both. See 18 U.S.C. §§ 3559(a), 3571.

Outcome: 08/14/2019 90 MINUTE ORDER as to Robert Timothy Allen entered by Judge James A. Parker on 8/14/19. The Clerk of Court shall provide lunch to the jury for the duration of their deliberations commencing on Wednesday, August 14, 2019. (rkeec) (Entered: 08/14/2019)
08/14/2019 91 AMENDED MINUTE ORDER as to Robert Timothy Allen entered by Judge James A. Parker on 8/14/19. The Clerk of Court shall provide lunch to the jury, including the alternate juror, for the duration of their deliberations commencing on Wednesday, August 14, 2019. (rkeec) Modified on 8/14/2019 to add AMENDED to docket entry (rkeec). (Entered: 08/14/2019)
08/14/2019 92 MINUTE ENTRY for proceedings held before Judge James A. Parker: Jury Trial (Day 3) as to Robert Timothy Allen held on 8/14/2019. Jury Verdict as to Robert Timothy Allen (1) Guilty on Count 1. Sentencing set for 11/4/2019, at 01:30 PM, in Room 323 (Grand Junction) before Judge Marcia S. Krieger. Defendant remanded. Court Reporter: Terri Lindblom. (Attachments: # 1 Government's Witness List, # 2 Joint Exhibit List) (rkeec) (Entered: 08/15/2019)
08/14/2019 93 STIPULATION AND ORDER REGARDING CUSTODY OF EXHIBITS AND DEPOSITIONS as to Robert Timothy Allen entered by Judge James A. Parker on 8/14/19. (rkeec) (Entered: 08/15/2019)
08/14/2019 94 Jury Note - Unredacted - Restricted Doc. - Level 4 (rkeec) (Entered: 08/15/2019)
08/14/2019 95 Jury Note with juror signature redacted as to Robert Timothy Allen. (rkeec) (Entered: 08/15/2019)
08/14/2019 96 Jury Verdict Un-Redacted - Level 4 - Viewable by Court Only. (rkeec) (Entered: 08/15/2019)
08/14/2019 97 JURY VERDICT with juror signature redacted as to Robert Timothy Allen. (rkeec) (Entered: 08/15/2019)
08/14/2019 98 Jury Instructions as to Robert Timothy Allen. (Attachments: # 1 Limiting Jury Instruction as to Defendant's Exhibit A)(rkeec) (Entered: 08/15/2019)

Plaintiff's Experts:

Defendant's Experts:

Comments: