Please E-mail suggested additions, comments and/or corrections to Kent@MoreLaw.Com.
Help support the publication of case reports on MoreLaw
Date: 08-22-2019
Case Style:
United States of America v. Rafael Antonio Fabian
Case Number: 16-CR-131 (S-1) (DLI)
Judge: Dora Lizette Irizarry
Court: United States District Court for the Eastern District of New York (King County)
Plaintiff's Attorney: Drew G. Rolle, James P. McDonald, James P. McDonald, Tanisha R. Payne
Defendant's Attorney: Jason Russo



Do you need a criminal defense lawyer in New York?
Call: 888-354-4529 and we will help you find one for free.
Description: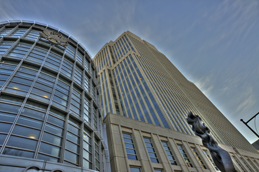 Brooklyn, NY - Long Island Man Convicted of Trafficking Narcotics in South Brooklyn
Following a two-week trial, a federal jury in Brooklyn returned a guilty verdict on August 15, 2019 against Rafael Antonio Fabian for conspiring to distribute and possess with intent to distribute narcotics, specifically crack cocaine. When sentenced by United States Chief District Court Judge Dora L. Irizarry, the defendant faces a mandatory minimum sentence of 10 years in prison and a maximum of life imprisonment. Chief Judge Irizarry ordered the defendant remanded.
Richard P. Donoghue, United States Attorney for the Eastern District of New York, and Ray Donovan, Special Agent-in-Charge, Drug Enforcement Administration (DEA), New York Division, announced the verdict.
"With today's verdict and the previous guilty pleas of his co-conspirators, Fabian's poison-pushing drug trafficking operation has been dismantled," stated United States Attorney Donoghue. "Together with our law enforcement partners, this Office will be unrelenting in pursuing networks like Fabian's that imperil our communities." Mr. Donoghue expressed his grateful appreciation to the Department of Homeland Security, Homeland Security Investigations, and the New York City Police Department for their assistance during the investigation.
"This conviction sends a message that law enforcement is committed to putting traffickers in jail and taking drugs off the streets," stated DEA Special Agent-in-Charge Donovan. "I commend the New York Drug Enforcement Task Force and the Eastern District of New York on their diligent work."
As proven at trial, between January 2014 and March 2016, Fabian conspired with others to supply drug dealers in the Sunset Park and Bay Ridge neighborhoods of Brooklyn, and elsewhere. Fabian, who referred to himself using the aliases "Calvo," "Rafaelito" and "Alofoke Music," supplied co-conspirators with Blackberry phones that he believed to be secure because the messages were encrypted. The evidence at trial included testimony from co-conspirators, narcotics seizures, ledgers containing the names of drug customers and transactions, and more than 50 pages of messages from Blackberry phones seized from co-conspirators detailing their drug trafficking activity.
Fabian and his co-conspirators maintained a stash apartment in Sunset Park and employed a crew of runners to deliver the narcotics. When making deliveries himself, Fabian drove several vehicles including an Audi sedan equipped with a secret trap compartment in the glove box to hide the drugs inside.
The government's case is being handled by the Office's Organized Crime and Gangs Section. Assistant United States Attorneys Drew G. Rolle and James P. McDonald are in charge of the prosecution.
The Defendant:
RAFAEL ANTONIO FABIAN (also known as "Rafaelito" and "Calvo")
Age: 43
Baldwin, New York

Charge:


CONSPIRACY TO DISTRIBUTE NARCOTICS
(1)
21:846,841(b)(1)(A)(i),84l(b)(1)(A)(ii)(II) and 841(b)(1)(A)(iii); 18:3551 et seq. - Heroin, Cocaine and Cocaine Base Distribution Conspiracy Heroin
(1s)
Outcome: 08/16/2019 180 ORDER OF DETENTION PENDING TRIAL as to Rafael Antonio Fabian. Ordered by Chief Judge Dora Lizette Irizarry on 8/15/2019. (Layne, Monique) (Entered: 08/16/2019)
08/16/2019 181 JURY VERDICT as to Rafael Antonio Fabian (2): Guilty on Count 1s. (Layne, Monique) (Entered: 08/16/2019)
Plaintiff's Experts:
Defendant's Experts:
Comments: