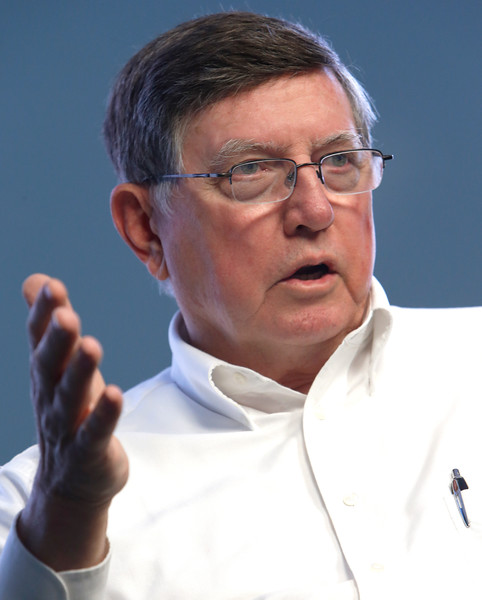 Description: Ellsworth, Kansas criminal defense lawyer represented Defendant charged with mistreatment of a dependent adult.


A jury sitting in Ellsworth County District Court convicted Defendant Lori Mayfield of one count of mistreatment of a dependent adult for using money belonging to her daughter Jessica for her own benefit by means of "false pretenses." Although the evidence showed that Mayfield misappropriated Jessica's money and may well have violated the applicable criminal statute in another way, the State failed to establish any false pretenses—an integral element of the charge the district court submitted to the jurors at its request. We, therefore, reverse Mayfield's conviction for insufficient evidence, vacate her sentence, and enter a judgment of acquittal.

FACTUAL AND PROCEDURAL HISTORY

When she was four years old, Jessica became deaf as the result of injuries she suffered in a motor vehicle mishap. Through a structured civil settlement for those injuries, Jessica was to receive a $17,000 payment when she turned 18. The settlement called for two more $17,000 payments to be made at three-year intervals. Ahead of the first payment, Mayfield petitioned the Sedgwick County District Court in June 2014 for a guardianship and conservatorship for Jessica, who is intellectually impaired. Mayfield was named as guardian and conservator for Jessica and in that capacity took an oath to act in her daughter's best interests. The district court appointed a lawyer to serve as Jessica's guardian ad litem. Mayfield later said she wanted someone else to serve as guardian and conservator.

Jessica received the $17,000 settlement check in August 2014 and deposited it in a joint checking account she had with Mayfield at a bank in Ellsworth, the community where they lived. In a telephone call with a bank representative shortly afterward, Jessica authorized the transfer of the money to Mayfield's checking account. The record indicates Mayfield and Jessica each received Social Security Disability Insurance payments, and those payments were the family's primary source of income.

During the trial, Mayfield testified that she intended to keep the money in her checking account temporarily. Other evidence suggested a special needs trust was to be established for Jessica along with the guardianship and conservatorship to preserve her disability payments. That did not happen.

In October 2016, the Kansas Department of Children and Families received a report that Jessica had been neglected, prompting an investigation into her care. The investigators quickly discovered that Mayfield and Jessica were impecunious. Jessica lost her government benefits because of the settlement money; the utilities to their home had been turned off for nonpayment; and they apparently sought discarded food at area convenience stores. Mayfield was removed as Jessica's guardian and conservator.

State investigators examined Mayfield's bank account and other financial records. They also interviewed Mayfield and various witnesses. The investigation showed Mayfield had spent Jessica's settlement payment in less than two months. Particularly relevant here, Mayfield bought Jessica a used car for $1,564.50 and spent $4,500 on a used pickup for herself. At trial, both Jessica and Mayfield testified they considered the pickup to be a gift. They also spent about $1,000 on a two-day trip to Topeka during which they bought clothes and Mayfield visited a casino. Mayfield testified that she gambled with her own money. The bank records showed numerous smaller expenditures of questionable benefit to Jessica.

In November 2017, the State charged Mayfield with one count of mistreatment of a dependent adult, a severity level 7 felony violation of K.S.A. 2014 Supp. 21-5417(a)(2)(A), for her handling of Jessica's money in the late summer and fall of 2014. In relevant part, the statute criminalizes "knowingly ... (2) taking the ... financial resources of a dependent adult for the benefit of the defendant ... by taking control, title, use, or management of the ... financial resources of the dependent adult through: (A) [u]ndue influence, coercion, harassment, duress, deception, false representation, false pretense or without adequate consideration to such dependent adult." K.S.A. 2014 Supp. 21-5417(a)(2)(A). Without parsing the statutory language too finely, we recognize the Legislature intended K.S.A. 2014 Supp. 21-5417(a)(2)(A) to criminalize a wide range of ways to divert or take the financial resources of a dependent adult, such as the "use" of those resources. The statute likewise identifies multiple methods for carrying out a particular diversion or taking, such as "false pretenses."

During the trial in March 2019, the State proceeded on the theory Mayfield used Jessica's money for her own benefit through false pretenses. The prosecutor specifically asked for a jury instruction outlining the elements of the crime in that way. And the district court obliged. In pertinent part, the instruction informed the jurors that to convict Mayfield they had to find: (1) Mayfield "use[d] ... Jessica Mayfield's insurance settlement payment"; (2) she did so for her own benefit; (3) she "took [those] financial resources by false pretenses"; (4) the amount taken was at least $1,000; (5) Jessica Mayfield "was a dependent adult"; and (6) the use and taking occurred between August 25 and November 17, 2014. The instruction also included the statutory definition of a "dependent adult" as a person "18 years of age or older who is unable to protect [her] own interest." See K.S.A. 2014 Supp. 21-5417(g)(2). Jessica's status as a dependent adult has never been a matter of contention. During closing argument to the jury, the prosecutor focused almost exclusively on Mayfield's purchase of the pickup and mentioned the trip to Topeka only in passing.

The jury convicted Mayfield. The district court later sentenced Mayfield to a presumptive guidelines punishment by placing her on probation for 24 months with an underlying prison term of 12 months and 12 months of postrelease supervision. Mayfield has appealed.

LEGAL ANALYSIS

On appeal, Mayfield raises multiple issues, including the sufficiency of the trial evidence to support the conviction. Because we find the sufficiency argument well-taken and, thus, dispositive, we do not address the other points.

In reviewing a sufficiency challenge, we construe the evidence in a light most favorable to the party prevailing in the district court, here the State, and in support of the jury's verdict. An appellate court will neither reweigh the evidence generally nor make credibility determinations specifically. State v. Jenkins , 308 Kan. 545, Syl. ¶ 1, 422 P.3d 72 (2018) ; State v. Butler , 307 Kan. 831, 844-45, 416 P.3d 116 (2018) ; State v. Pham , 281 Kan. 1227 1252, 136 P.3d 919 (2006). The issue for review is simply whether rational jurors could have found the defendant guilty beyond a reasonable doubt. Butler , 307 Kan. at 844-45 ; State v. McBroom , 299 Kan. 731, 754, 325 P.3d 1174 (2014).

On appeal, Mayfield effectively concedes the trial evidence viewed favorably to the State supports each element of the crime except for "false pretenses." The concession is sound. And with similar candor, Mayfield observes that the evidence might well justify a conviction on the theory the purchase of the pickup was "without adequate consideration" to Jessica, especially since she had a car of her own. We similarly decline to quarrel with that observation.

But, of course, the State chose not to prosecute Mayfield on that theory or for some other crime fitting the facts. We are limited to measuring the evidence against the crime and the theory of the crime the State elected to pursue. See State v. Broxton , 311 Kan. 357, 363, 461 P.3d 54 (2020) (" 'The State functionally has unbridled control over what to charge against a given defendant—that's the essence of prosecutorial discretion. ... Whatever the reasons, the call belongs to the State.' ") (quoting State v. Broxton , No. 114,675, 2017 WL 5184435, at *12 [Kan. App. 2017] [unpublished opinion] [Atcheson, J., concurring]).

The State contends the false pretense lies in Mayfield's apparent disregard of her oath as the guardian and conservator for Jessica. That is, Mayfield did not act in Jessica's best interests in buying the pickup and, therefore, either never intended to honor her oath when she took it or deliberately abandoned the oath when she made the purchase. The prosecutor also argued those notions to the jury. We are unpersuaded. The arguments turn on Mayfield's state of mind or intent and not on her conduct or actions. If Mayfield bought the pickup specifically for her own benefit—as appears likely from the evidence—she did disregard her oath as Jessica's guardian and conservator. And the pickup seemed to be of little direct benefit to Jessica. In combination, those circumstances would be wrongful, both morally and legally. The illegality could trigger various civil and criminal penalties. See, e.g., K.S.A. 59-1704 (civil liability for embezzlement from conservatee). The blameworthiness rests on a greedy motive inconsistent with Mayfield's oath.

Conversely, a false pretense entails a person's misleading or deceptive representation commonly made to carry out a wrongful act often bound up in obtaining money or some other thing of value from another. See 32 Am. Jur. 2d, False Pretenses § 10 ("The basis for a prosecution for obtaining money or property by false pretenses is a representation of a fact that is untrue, calculated to mislead, and intended to induce the person to whom it is made to part with something of value."); Black's Law Dictionary 1438 (11th ed. 2019) (defining "pretense" as "a way of behaving that is calculated to make people believe something untrue" and as "an instance of dissembling"). The trial evidence here did not show that Mayfield relied on any false pretenses in the sense of making untrue representations while using Jessica's money to buy the pickup or otherwise. She simply wrote checks drawn on her own account into which Jessica's money had been deposited.

More broadly, there was no demonstrable connection between Mayfield's appointment or status as the guardian and conservator for Jessica and the financial mistreatment in this case. Mayfield had access to the settlement proceeds from the outset because of her close familial relationship with Jessica and Jessica's daughterly trust in her. The circumstances here would have unfolded as they did even if Mayfield had not been appointed guardian and conservator for Jessica. The oath and its violation played no causative part in the dissipation of Jessica's money, including the purchase of the pickup. Mayfield could have and would have done what she did oath or no oath.

In short, because there was insufficient evidence to support the guilty verdict, we are legally obligated to reverse Mayfield's conviction for mistreatment of a dependent adult, to vacate her sentence, and to enter a judgment of acquittal. See Tibbs v. Florida , 457 U.S. 31, 40-41, 102 S. Ct. 2211, 72 L. Ed. 2d 652 (1982) ; State v. Hollins , 9 Kan. App. 2d 487, 489-90, 681 P.2d 687 (1984). We, hereby, do so.


Outcome: Conviction reversed and sentence vacated.
Plaintiff's Experts:
Defendant's Experts:
Comments: