Information
About MoreLaw
Contact MoreLaw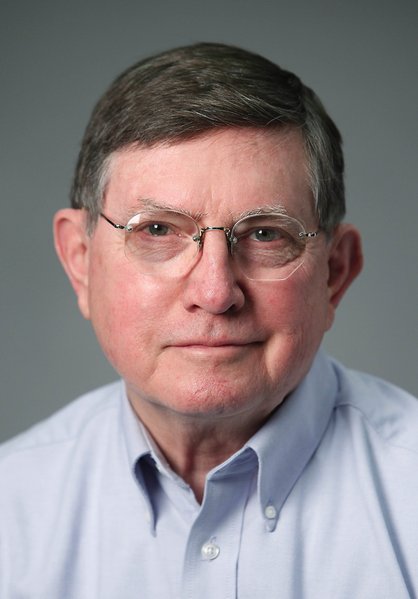 Please E-mail suggested additions, comments and/or corrections to Kent@MoreLaw.Com.
Help support the publication of case reports on MoreLaw
Date: 09-10-2019
Case Style:
CHARLES E. BROWN v. STATE OF KANSAS
Case Number: 120,315
Judge: Before ARNOLD-BURGER, C.J., BRUNS and WARNER, JJ. PER CURIAM
Court: COURT OF APPEALS OF THE STATE OF KANSAS
Plaintiff's Attorney: Adam Sokoloff, assistant district attorney, Mark A. Dupree Sr., district attorney, and Derek Schmidt, attorney general
Defendant's Attorney:
Call 888-354-4529 if you need a criminal defense lawyer in Kansas.
Description:
Call Kent Morlan at 888-354-4529 if you need a lawyer ⚖




This is Charles E. Brown's fourth appearance before the Kansas appellate courts in connection with his 1997 criminal case in which a jury convicted him of first-degree murder. The district court imposed a life sentence and applied the hard 25 sentencing rule. The Kansas Supreme Court affirmed Brown's conviction on January 22, 1999. State v. Brown, 266 Kan. 563, 973 P.2d 773 (1999). In its decision, the Kansas Supreme Court briefly summarized the facts of the underlying case and we will not repeat them here.

Three years later, Brown filed a pro se motion to correct illegal sentence. In his motion filed on November 14, 2002, Brown argued that the first-degree murder statute was unconstitutional and he also objected to the jury instructions. He further claimed that the district court denied his right to due process when it instructed the jury. Brown later added an "Addendum to Motion to Correct Illegal Sentence" attempting to explain his claims. The district court summarily denied the motion, finding "no factual issues nor substantial questions of law exist." The Kansas Supreme Court affirmed the denial of Brown's motion to correct illegal sentence on February 3, 2006. State v. Brown, 280 Kan. 898, 127 P.3d 257 (2006).

On January 15, 2008, Brown filed a "Motion for D.N.A. Hearing per K.S.A. 212512." In the motion, he requested DNA testing on teeth and bone fragments that were recovered at the scene of the crime. Brown alleged that the evidence was "planted or somehow dropped there by person or persons whom were instr[u]mental in framing him for a first degree murder charge." In denying the motion, the district court concluded that "[t]here can be no showing that such testing would result in the discovery of exculpatory evidence. The identity of the deceased was never an issue."

Several years later, on November 2, 2011, Brown again filed a motion for DNA testing. The district court denied the motion in a memorandum decision entered on March
3

13, 2012. In denying the motion, the district court explained that "[n]one of these conclusory allegations are supported by facts or evidence" and that "[n]o showing has been made by [Brown] that DNA testing would result in the discovery of exculpatory evidence as the identity of the deceased was never in issue." By an order issued November 7, 2012, this court dismissed Brown's appeal.

On May 5, 2017, Brown filed the K.S.A. 60-1507 motion that is the subject of this appeal. In his motion, Brown argued that "[e]xceptional circumstances exist[ed] thus excusing" his "lateness in raising these issues." Specifically, he argued that two letters from his former trial counsel, Barry Albin, dated March 1, 2016, and March 22, 2016, raised "additional questions of law." Brown attached the letters to his motion and included them in the record on appeal.

In a memorandum opinion issued on August 31, 2017, the district court concluded that it has been "shown that the movant is entitled to no relief and his petition is summarily denied." The district court further explained that the K.S.A. 60-1507 motion was filed "well outside the one year time limitation" and that Brown "has shown no manifest injustice or extraordinary circumstances that would provide an exception to this limitation."

On September 14, 2017, Brown filed a notice of appeal. The notice stated in its entirety "Petitioner attached letters from Trial counsel to Petition which conclusively show Judge Burdett[e']s prior ruling to be on false grounds. There is no time limit on a Brady claim." The notice of appeal did not list the judgment or orders from which Brown is appealing. Furthermore, the notice of appeal did not indicate the court to which he was appealing.



4

ANALYSIS

At the outset, we will address the issues of whether Brown's notice of appeal is sufficient to provide us with appellate jurisdiction. "[A]n appellate court has a duty to question jurisdiction on its own initiative." State v. Marinelli, 307 Kan. 768, 774, 415 P.3d 405 (2018). Whether jurisdiction exists is a question of law over which our review is unlimited. State v. Smith, 304 Kan. 916, 919, 377 P.3d 414 (2016).

The timely filing of a notice of appeal meeting the statutory requirements triggers appellate jurisdiction. See Albright v. State, 292 Kan. 193, 197, 251 P.3d 52 (2011). K.S.A. 2018 Supp. 60-2103(b) requires that a "notice of appeal shall specify the parties taking the appeal; shall designate the judgment or part thereof appealed from; and shall name the appellate court to which the appeal is taken." Furthermore, the Kansas Supreme Court requires that the "notice of appeal must be filed in the district court, be under the caption of the district court case, and be in substantial compliance with the judicial council form." Supreme Court Rule 2.02 (2019 Kan. S. Ct. R. 14).

Here, the notice of appeal reads in its entirety:

"Petitioner attached letters from Trial counsel to Petition which conclusively show Judge Burdett[e']s prior rulings to be on false grounds.

"There is no time limit on a Brady claim."

Accordingly, the notice of appeal fails to identify the judgment from which Brown is appealing. It also fails to identify the appellate court to which he is directing his appeal. Although we recognize that Brown filed his notice of appeal pro se, he is still required to substantially comply with the notice of appeal requirements. See Dawson v. State, 310 Kan. __, 444 P.3d 974, 980-81 (2019); Nguyen v. State, 309 Kan. 96, 104, 431 P.3d 862 (2018). Hence, we conclude that Brown's appeal fails for lack of jurisdiction.
5

We note, however, that even if Brown had complied with K.S.A. 2018 Supp. 602103(b) and Supreme Court Rule 2.02 in filing his notice of appeal, the district court did not err in summarily denying his K.S.A. 60-1507 motion. As the parties recognize, K.S.A. 2018 Supp. 60-1507(f)(1)(A) requires a movant to bring a motion "within one year of . . . [t]he final order of the last appellate court in this state to exercise jurisdiction on a direct appeal or the termination of such appellate jurisdiction." Here, it is undisputed that the mandate was filed in Brown's direct appeal on January 22, 1999. As such, the deadline for Brown to file a K.S.A. 60-1507 motion expired many years ago.

We also note that the statutory time limit can be extended by the district court to prevent manifest injustice. K.S.A. 2018 Supp. 60-1507(f)(2). To determine "manifest injustice," the district court must determine if there is "a colorable claim of innocence." K.S.A. 2018 Supp. 60-1507(f)(2)(A). In other words, the district court must determine whether the movant has shown that "it is more likely than not that no reasonable juror would have convicted [him or her] in light of new evidence." K.S.A. 2018 Supp. 601507(f)(2)(A).

Based on our review of the record, we find that Brown failed to establish manifest injustice to support the belated filing of his K.S.A. 60-1507 motion. Manifest injustice requires some "new evidence" which would make it more likely than not that a reasonable juror would have acquitted the movant. See K.S.A. 2018 Supp. 601507(f)(2)(A). Brown fails to provide any new evidence. Instead, he submitted two letters from his former trial attorney—evidently written in response to a request made by Brown—that contained information previously known or that could have been attained at any point over the last 20 years.

Based on the plain language in the letters, we do not find that they include new evidence or a colorable claim of innocence. Simply because Brown may have neglected to ask his former attorney about some of these matters previously does not make the
6

information contained in them new. Although Brown asserts that the letters contain an admission of ineffective assistance of counsel, the plain language of the letters does not support this interpretation.

We find nothing in the record to suggest that it is "more likely than not that no reasonable juror would have convicted [Brown] in light of new evidence." See K.S.A. 2018 Supp. 60-1507(f)(2)(A). Rather, we find that Brown has failed to establish manifest injustice. Accordingly, we conclude that the district court appropriately denied Brown's K.S.A. 60-1507 motion as untimely.

In addition, we find that Brown's K.S.A. 60-1507 motion to be successive. Under K.S.A. 2018 Supp. 60-1507(c), a "sentencing court shall not be required to entertain a second or successive motion for similar relief on behalf of the same prisoner." Not only are issues that have been previously addressed deemed to be successive but also issues that could have been raised previously. See Toney v. State, 39 Kan. App. 2d 944, 948, 187 P.3d 122 (2008). As the State correctly notes, the issues raised by Brown in the present motion are issues that were previously known or should have been known to him when he pursued his direct appeal as well as when he filed his various postappeal motions. Moreover, Brown has failed to argue exceptional circumstances to justify his successive motion.

A review of the record reveals that many of the issues Brown attempts to assert in his present K.S.A. 60-1507 motion were addressed in his prior motions and/or appeals. For example, in Brown's direct appeal, our Supreme Court found no error in the admission of physical evidence or expert testimony. Likewise, no error was found in the denial of the request for funds to hire an investigator. See Brown, 266 Kan. at 569-79. Similarly, Brown's claims regarding DNA evidence were previously addressed by the district court and his appeal was dismissed for failure to properly submit a brief. See Brown v. State, No. 108,104 (order dated November 7, 2012) (unpublished).

Outcome: Consequently, we find that even if we had appellate jurisdiction to hear this matter, Brown's K.S.A. 60-1507 motion fails because it is both untimely and successive.

Appeal dismissed.

Plaintiff's Experts:

Defendant's Experts:

Comments: