Information
About MoreLaw
Contact MoreLaw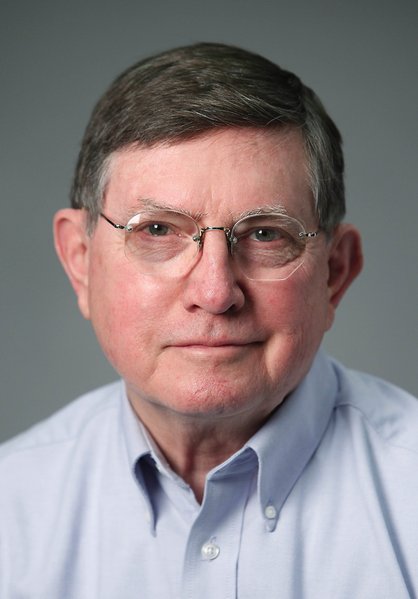 Please E-mail suggested additions, comments and/or corrections to Kent@MoreLaw.Com.
Help support the publication of case reports on MoreLaw
Date: 09-09-2019
Case Style:
STATE OF KANSAS v. SIERRA NICOLE HERN
Case Number: 119,997
Judge: Before BUSER, P.J., GREEN and MALONE, JJ. PER CURIAM
Court: COURT OF APPEALS OF THE STATE OF KANSAS
Plaintiff's Attorney: Ellen Mitchell, county attorney, and Derek Schmidt, attorney general
Defendant's Attorney:
Call 888-354-4529 if you need a criminal defense lawyer in Kansas.
Description:
Call Kent Morlan at 888-354-4529 if you need a lawyer ⚖




On February 26, 2018, the State charged Hern with one count of aggravated battery, a severity level 4 person felony. The affidavit alleged that Hern struck the alleged victim, Jason Nicholas Buster, with a metal tire iron, fracturing his orbital bone and skull. Hern completed an application for the appointment of counsel. Hern's financial affidavit
2

showed that she had been unemployed for six months, she was on public assistance, she had no funds to hire an attorney, and she had three dependent children at home. Based on the affidavit, the district court appointed the public defender's office to represent Hern.

At a hearing on March 28, 2018, Hern agreed to waive her right to a preliminary hearing and her counsel stated that she agreed to plead no contest to an amended charge of severity level 8 aggravated battery. Hern tried to tender her plea, but she became too emotional to complete the hearing. Hern began to explain that she "had quite a few witnesses" who saw what happened on the night in question, but then she began crying. The district court said it was not going to force Hern to enter a plea and set the case over to give Hern time to consult with her counsel.

The district court reconvened on April 4, 2018. Hern's counsel announced that she was ready to proceed with the plea under an agreement that her bond would be reduced to $5,000 after the plea was accepted. Hern once again became emotional but advised the court that she felt comfortable proceeding. The district court engaged in a colloquy with Hern to ensure that she understood her rights, the charge against her, the nature of the State's evidence, and the State's burden of proof. Hern admitted to discussing with defense counsel her trial rights and presumption of innocence, the State's burden of proof, and her right to confront and cross-examine witnesses. Hern acknowledged that by entering a plea, she would waive those rights and be found guilty.

When the district court proceeded to obtain a factual basis for the plea, Hern objected to the court using the probable cause affidavit because she stated that the affidavit was "not true." The district court explained it was not asking whether Hern thought the affidavit was true; it was asking whether she objected to the court using the affidavit as a basis for the plea. After a brief discussion with her attorney, Hern stated that she had no objection and entered her no-contest plea. The district court accepted her plea.
3

But instead of granting the bond reduction, the district court ordered Hern to undergo a mental health evaluation at the Saline County Jail before it would reduce the bond.

In a handwritten letter to the judge dated April 16, 2018, and filed with the district court on April 20, 2018, Hern admitted striking Buster but said she did so in self-defense. She stated that Buster had broken into her house that night and stolen her cell phone and her car. When she later located her car, she advised that Buster came running at her aggressively so she struck him with a diamond tip Mag flashlight. She stated that this was not the first time that Buster had tried to break into her house. Hern referred to her actions as self-defense but made no reference to wanting to withdraw her plea.

At a bond reduction hearing on April 23, 2018, Hern's counsel advised the district court that the mental health evaluation had not been completed because court services does not conduct evaluations at the jail for bond reduction purposes. The district court then agreed to reduce Hern's bond to $5,000 as long as she completed an evaluation within 30 days. Hern posted her bond and was released from jail on April 30, 2018.

At the sentencing hearing scheduled on June 22, 2018, Hern advised the district court that she desired to withdraw her plea. She reasserted her innocence and claimed self-defense. The district court granted a one-month continuance and told the parties that the case would proceed to sentencing unless Hern filed a written motion to withdraw her plea. Defense counsel said he would not be able to file the motion because "that would conflict me off [the] case." The district court did not ask about the specific nature of the conflict of interest. Instead, the district court continued the case to July 23, 2018, "for scheduling," and notified counsel "to order the transcript from the plea colloquy."

At the hearing on July 23, 2018, the district court announced that the case was scheduled that day "for sentencing." The public defender explained that Hern still wanted to file a motion to withdraw her plea and that she had been trying to retain counsel to do
4

so. The district court responded, "[T]he Court gave you 30 days to hire counsel and to pursue that and I don't see any motion filed or counsel retained and so I'm not going to wait any further on that issue." The district court proceeded with sentencing and asked Hern if there was any statement she wanted to make on her own behalf. Hern responded that she only pled no contest because she felt like the bond reduction was being held over her head. She further explained:

"And I mean I did this in self-defense. My house was broken into that night, my car was stolen, my phone was [taken]. When I found my car [the alleged victim] threatened me and came at me aggressively. I had a witness there. And all I had in my hand was a flashlight. I mean I had grown man coming at me and all I was doing was getting my car. I would not hurt anybody. I would not intentionally go in the manner of trying to hit anybody. I was attacked by a grown, I mean, an adult man."

The district court told Hern that if those facts were true, "then you shouldn't have entered a plea of no contest." Hern again explained that she was trying to hire a lawyer to file a motion to withdraw her plea. The district court told Hern that "this case has been in existence since February of this year, you've had months to retain counsel." Hern responded: "I didn't have the money." The district court ruled that Hern had not stated a valid basis to withdraw her plea and noted that she "may have a little buyer's remorse." The district court sentenced Hern to 18 months' imprisonment and granted probation for 18 months. The district court also ordered Hern to reimburse the Board of Indigents' Defense Services $250 for her attorney fees. Hern timely appealed.

On appeal, Hern claims the district court "erred in summarily denying [her] presentencing motion to withdraw plea." Hern also claims the district court violated her constitutional rights "when it increased her sentence based on prior criminal history not proven to a jury beyond a reasonable doubt." The State opposes both claims.

5

We will first address Hern's claim that the district court erred by summarily denying the motion to withdraw her plea. To begin with the State contends that because Hern did not file a written plea-withdrawal motion, she failed to raise her issue in district court and is thereby prevented from raising it on appeal. But our Supreme Court has addressed on appeal a defendant's oral motion to withdraw a plea under the same standards as a written plea-withdrawal motion. See State v. Prado, 299 Kan. 1251, 1256, 399 P.3d 473 (2014). Here, the record reflects that both Hern and her counsel articulated an oral plea-withdrawal motion and the district court rejected it without holding a separate hearing to address the motion. The issue is preserved for appeal.

Both parties agree that the summary denial of a motion to withdraw plea is reviewed de novo. State v. Fritz, 299 Kan. 153, 154-55, 321 P.3d 763 (2014). This court exercises de novo review because we have the same access to the motion, records, and files as the district court. 299 Kan. at 155. Like the district court, we must determine whether the motion, records, and files conclusively show that Hern is entitled to no relief. State v. Moses, 296 Kan. 1126, 1128, 297 P.3d 1174 (2013).

Before addressing Hern's reasons for wanting to withdraw her plea, we will first address our concern about whether Hern was denied her constitutional right to counsel in district court to assist her in filing the motion to withdraw her plea. Hern had a right to effective assistance of counsel during all critical stages of her criminal proceedings under the Sixth Amendment to the United States Constitution, and this carries "a correlative right to representation that is unimpaired by conflicts of interest or divided loyalties." State v. Pfannenstiel, 302 Kan. 747, 758, 357 P.3d 877 (2015).

The district court is charged with safeguarding a defendant's Sixth Amendment right to counsel. State v. Vann, 280 Kan. 782, 789, 127 P.3d 307 (2006). When a district court learns about a possible conflict of interest between an attorney and a defendant charged with a felony, the court has a duty to ask about the potential conflict. 280 Kan. at
6

789. The district court's failure to inquire after learning about a potential attorney-client conflict is an abuse of discretion. 280 Kan. at 789; see Prado, 299 Kan. at 1256-57.

We believe this case went off track at the hearing on June 22, 2018, when Hern told the district court that she wanted to withdraw her plea and her public defender advised that he would not be able to file the motion because "that would conflict me off [the] case." Rather than ask the public defender to explain the reasons for the conflict of interest, the district court simply granted a one-month continuance and told the parties that the case would proceed to sentencing unless Hern filed a written motion to withdraw her plea. Then at the hearing on July 23, 2018, the public defender again informed the district court that Hern still wanted to withdraw her plea. The court responded, "[T]he Court gave you 30 days to hire counsel to pursue that and I don't see any motion filed or counsel retained and so I'm not going to wait any further on that issue."

Hern, who was indigent and represented by the public defender's office, had a right to file a motion to withdraw her plea, and she had the right to counsel to help her file the motion. Hern's public defender notified the court that he would not be filing the motion because of an asserted conflict of interest. The district court did not ask about the conflict but proceeded to sentence Hern because she had not retained counsel to file a written motion within 30 days. The district court did not explain why it expected Hern, who was indigent, to hire a lawyer to file a written motion to withdraw her plea when her public defender asserted he could not do so.

As part of the sentencing hearing, the district court asked Hern if she wanted to make a statement on her own behalf. Hern explained that she felt pressured to enter a nocontest plea so that she could get a bond reduction and be released from jail. She also explained that she was not guilty of the charge and she only struck the alleged victim in self-defense. The district court ruled that Hern had not stated a valid basis to withdraw her plea and imposed the sentence. The fact that the district court afforded Hern her right
7

of allocution and allowed her to make a statement at sentencing does not substitute for the conflict-free counsel Hern had a right to receive to help her argue her motion.

In State v. Wilson, No. 95,960, 2008 WL 624556 (Kan. App. 2009) (unpublished opinion), the defendant asserted at sentencing that his court-appointed counsel was ineffective and that he wanted to file a motion to withdraw his plea. Counsel, referring to the "'untenable position'" the defendant was placing him in, told the district court that he could not argue the defendant's case. 2008 WL 624556, at *3. The defendant was thus forced to argue the merits of his motion. The district court found "'no good cause for [the] plea withdrawal'" and proceeded with sentencing. 2008 WL 624556, at *4. On appeal, this court found that the defendant did not receive a "meaningful" hearing on the motion to withdraw his plea, and the district court's failure to provide counsel undermined any probability that the motion would succeed. 2008 WL 624556, at *7. Therefore, this court vacated the defendant's sentence and remanded for a new hearing on the plea-withdrawal motion with new counsel appointed to represent the defendant. 2008 WL 624556, at *8.

This case is like Wilson. We conclude the district court effectively denied Hern her right to counsel to assist in filing a motion to withdraw her plea. For this reason, we vacate Hern's sentence and remand for further proceedings. Assuming the public defender's office has a valid conflict preventing it from filing a plea-withdrawal motion, the district court must appoint new counsel to represent Hern unless retained counsel enters an appearance on her behalf.

Outcome: Once Hern is allowed to file a written motion to withdraw her plea, the district court must hold a hearing on the motion unless it finds that the motion, records, and files conclusively show that she is entitled to no relief. Based on this disposition, we need not reach the sentencing issue Hern has raised in this appeal.

Sentence vacated and case remanded with directions.

Plaintiff's Experts:

Defendant's Experts:

Comments: