Information
About MoreLaw
Contact MoreLaw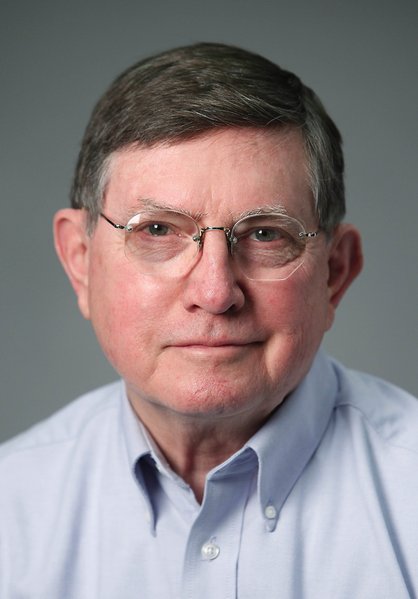 Please E-mail suggested additions, comments and/or corrections to Kent@MoreLaw.Com.
Help support the publication of case reports on MoreLaw
Date: 09-09-2019
Case Style:
STATE OF KANSAS v. SAMMIE JO SANDERS
Case Number: 119,977 119,978 119,979 119,980
Judge: Before BUSER, P.J., GREEN and MALONE, JJ. PER CURIAM
Court: COURT OF APPEALS OF THE STATE OF KANSAS
Plaintiff's Attorney: Amanda G. Voth, chief deputy county attorney, Gregory T. Benefiel, county attorney, and Derek Schmidt, attorney general
Defendant's Attorney:
Call 888-354-4529 if you need a criminal defense lawyer in Kansas.
Description:
Call Kent Morlan at 888-354-4529 if you need a lawyer ⚖




This consolidated appeal involves four of Sanders' criminal cases in which the district court revoked her probations and ordered her to serve the underlying sentences. Those four cases are summarized below.

2013 Possession of Methamphetamine Case

In 2013, Sanders was arrested after a traffic stop when officers found a scale with evidence of methamphetamine. Sanders pled no contest to possession of methamphetamine. The district court sentenced her to probation with an underlying sentence of 13 months in prison. Sanders' probation in this case was extended twice. As a result of these probation extensions, Sanders was still serving probation on this case in September 2017.

2014 Trafficking Contraband Case

In 2014, while in the McPherson County Jail, Sanders' tested positive for having ingested amphetamine or methamphetamine. Correctional officers searched Sanders' cell and found three plastic baggies containing methamphetamine. Sanders pled no contest to trafficking contraband in a correctional institution, which carried a presumptive prison sentence. But the district court granted Sanders a dispositional departure and sentenced her to probation with an underlying sentence of 41 months in prison.

July 2015 Possession of Methamphetamine with Intent to Distribute Case

In July 2015, a police officer stopped a vehicle driven by Sanders and noticed that she was trying to hide a bag under the car seat. The officer searched the bag and found syringes, a plastic bag containing methamphetamine, and many smaller plastic bags commonly used for distributing drugs. Sanders pled no contest to possession of
3

methamphetamine with intent to distribute, which carried a presumptive prison sentence. At sentencing, the district court granted Sanders' motion for a dispositional departure and sentenced her to probation with an underlying sentence of 111 months in prison. The district court ordered this sentence to run consecutive to the sentences imposed in Sanders' previous 2013 and 2014 cases.

November 2015 Possession of Methamphetamine Case

In November 2015, a police officer observed Sanders driving a vehicle with a suspended driver's license. An inventory car search discovered a syringe containing a small amount of methamphetamine. Sanders was found guilty upon her plea of no contest to possession of methamphetamine. The district court sentenced Sanders to probation with an underlying sentence of 20 months in prison. The district court ordered the sentence to run consecutive to Sanders' 2013, 2014, and July 2015 cases.

Hearing on Motion to Revoke Probations

On September 7, 2017, Sanders' intensive supervision officer moved to revoke her probations in all four cases after she was convicted of unauthorized use of a vehicle in Texas. The motion alleged several probation violations. The alleged violations in the 2013 and 2014 cases were:

 Sanders used methamphetamine twice since returning to Kansas in April 2017;  Sanders tested positive and admitted to consuming alcohol;  Sanders failed to report to community corrections within a reasonable time after returning to Kansas;  Sanders failed to attend five scheduled office visits;  Sanders was convicted of possession of methamphetamine with intent to distribute in her July 2015 case;
4

 Sanders was convicted of possession of methamphetamine in her November 2015 case;  Sanders was convicted of interference with law enforcement, driving while suspended, and driving without liability insurance in 2016;  Sanders was again convicted of driving while suspended and driving without liability insurance in 2016; and  Sanders was convicted of unauthorized use of a vehicle in Texas in August 2017.

The motion to revoke probations in Sanders' July 2015 and November 2015 cases contained similar allegations, but included only the 2017 Texas conviction as an occasion when she violated the law.

The district court held a consolidated hearing on the motions to revoke and heard a new case against Sanders in which she was charged with theft and five counts of forgery. During this hearing, Sanders stipulated to the allegations in the motions to revoke and the district court found she violated her probations in all four cases. Sanders waived a preliminary hearing on the new charges and informed the court that she would seek a "global plea agreement" with the State.

On October 20, 2017, the district court held a dispositional hearing, which involved eight McPherson County criminal cases filed again Sanders. At the hearing, the parties announced they had reached a global agreement disposing of Sanders' eight cases. As provided in the agreement, the parties recommended that the district court revoke Sanders' probation in the first four cases and order her to serve the prison sentences imposed in the 2013, 2014, July 2015, and November 2015 cases. In exchange for Sanders' agreement to serve the underlying sentences, the State agreed to (1) dismiss two 2017 cases, (2) not file another case with additional forgery charges, and (3) recommend that the district court consider the sentences in her two 2016 misdemeanor cases as time served.
5

After summarizing the agreement, the prosecutor commented that "the court has the jurisdiction to simply remand her to serve her sentence in each of these cases. That's the joint recommendation based on the agreement." In response to an inquiry by the district court, Sanders stated that she understood the terms of the agreement. The district court asked counsel for their comments regarding the disposition of the cases. The prosecutor responded, "[T]his is an agreed disposition . . . . It is just time for the defendant to go serve the sentences imposed previously by the court." In response to the district court's inquiry, defense counsel stated, "Other than the fact that we have agreed to the disposition in all of these cases the court has in front of it for disposition, we don't have any further comments, Your Honor." The district jduge then stated, "Well, based upon the agreement of the parties, the court is going to follow the agreement, Miss Sanders."

The district court followed the parties' agreement, revoked Sanders' probations in the four cases, and imposed the sentences previously ordered, for a controlling sentence of 185 months in prison. In revoking Sanders' probations the district judge found:

"I'm doing—making that decision based upon the felonies that were committed while you were on probation and also based upon the fact that you just are not amenable to probation any further and the welfare of the community is—the court is just finding that there's a public safety issue here and also that any further sanctions aren't going to be of any assistance to you on these matters. As noted by the county attorney, there were downward dispositional departures on these cases and the court gave you several chances and you continued to violate the law. So, the court is going to revoke your probation on all of these cases [and] will give you credit for time served."

The journal entries in all four cases on appeal contain the identical description of Sanders' probation violations for each respective case. Each journal entry states that Sanders was convicted of: (1) possession of methamphetamine with intent to distribute in the July 2015 case; (2) possession of methamphetamine in the November 2015 case;
6

(3) interference with law enforcement, driving while suspended, and driving without liability insurance in 2016; (4) driving while suspended and driving without liability insurance in 2016; and (5) unauthorized use of a vehicle in August 2017.

Sanders appeals.

ANALYSIS

On appeal, Sanders contends the district court abused its discretion by relying on impermissible considerations when revoking her probations. Sanders first argues the district court impermissibly based its decision on her convictions in the July 2015 case, the November 2015 case, and the two 2016 misdemeanor cases. Next, she claims the district court improperly relied on public safety reasons when it revoked her probation because the court failed to state particularized findings.

Once a probation violation has been established, the decision to revoke probation rests within the sound discretion of the district court. State v. Huckey, 51 Kan. App. 2d 451, 454, 348 P.3d 997 (2015). A judicial action constitutes an abuse of discretion if (1) no reasonable person would take the view adopted by the trial court; (2) it is based on an error of law; or (3) it is based on an error of fact. State v. Marshall, 303 Kan. 438, 445, 362 P.3d 587 (2015). Sanders bears the burden to show the district court abused its discretion. See Gannon v. State, 305 Kan. 850, 868, 390 P.3d 461 (2017).

The district court's discretion to revoke a defendant's probation is limited by statute. K.S.A. 2018 Supp. 22-3716(c) generally requires the district court to impose intermediate sanctions before ordering the defendant to serve the underlying sentence. Huckey, 51 Kan. App. 2d at 454. But if a defendant commits a new crime while on probation, the district court has complete discretion to revoke probation without imposing intermediate sanctions. K.S.A. 2018 Supp. 22-3716(c)(8)(A). And intermediate sanctions
7

are not required if the district court "finds and sets forth with particularity the reasons for finding that the safety of members of the public will be jeopardized or that the welfare of the offender will not be served by such sanction." K.S.A. 2018 Supp. 22-3716(c)(9)(A).

Sanders concedes that she had no right to intermediate sanctions because she committed a new crime—the August 2017 Texas conviction of unauthorized use of a vehicle—while on probation in all four cases. Thus, the district court exercised its discretion when deciding whether to revoke Sanders' probations. But Sanders contends the district court's decision was influenced by legally improper factors, which requires a remand for reconsideration.

Invited Error Doctrine

At the outset, Sanders' argument is inexplicable given that, as part of the parties' dispositional agreement, Sanders and the State jointly asked the district court to impose the previously ordered sentences. If the district court erred in revoking the various probations and imposing the sentences, this error was clearly invited by Sanders in order to obtain the benefits of the bargain she negotiated with the State.

Whether the doctrine of invited error applies presents a question of law over which we exercise unlimited review. State v. Hankins, 304 Kan. 226, 230, 372 P.3d 1124 (2016). It is well settled that a litigant may not invite error and then complain of the error on appeal. State v. Verser, 299 Kan. 776, 784, 326 P.3d 1046 (2014). Although, as set forth below, we find no error in the district court's exercise of judicial discretion, assuming that any error did occur, Sanders is precluded by the invited error doctrine from complaining about it.



8

District Court's Consideration of 2015 and 2016 Crimes

Sanders argues the district court erred by using the convictions in her 2015 and 2016 cases as a basis for revoking her probations. She first claims the district court improperly considered these convictions when revoking her probations in the July 2015 and November 2015 cases because the crimes occurred before she was granted probations in the 2015 cases.

After granting probation, a district court may not generally revoke that probation based on a crime committed by the defendant before sentencing. State v. Gary, 282 Kan. 232, 241, 144 P.3d 634 (2006) ("Lorenzo Gary's conduct prior to sentencing did not constitute a violation of the terms of his probation and therefore cannot be the basis for revoking that probation under Kansas law."). Sanders committed the crimes in her 2015 and 2016 cases before she was sentenced in the July 2015 and November 2015 cases. Thus, Sanders' 2015 and 2016 crimes may not constitute the grounds to revoke her probations in the July 2015 and November 2015 cases.

As Sanders observes, the journal entries in the July 2015 and November 2015 cases include her 2015 and 2016 crimes in the list of violations she committed while on her probations. The State concedes these journal entries wrongly included Sanders' 2015 and 2016 crimes as probation violations. It appears this error in the journal entries resulted from oversight during drafting rather than improper consideration by the district court because all four journal entries use the identical language. Moreover, at the revocation hearing the district court stated it based its decision to revoke on the crimes Sanders committed "while [she was] on probation."

Regardless, we find that any error did not change the district court's ultimate decision to revoke Sanders' probations in her July 2015 and November 2015 cases. See K.S.A. 2018 Supp. 60-261; State v. Volle, No. 115,354, 2016 WL 7429457, at *4 (Kan.
9

App. 2016) (unpublished opinion) (applying the harmless error standard of K.S.A. 60261 in a probation revocation case). Apart from her 2015 and 2016 crimes, Sanders committed a Texas felony in August 2017, while she was on probation in all four cases. Sanders also violated her probations by using methamphetamine, consuming alcohol, and failing to report to community corrections. And, as noted earlier, Sanders agreed to serve her underlying sentences as part of a global dispositional agreement. As a result, any error in considering Sanders' 2015 and 2016 crimes as probation violations in her 2015 cases is harmless and does not require reversal.

Next, Sanders argues that the State waived its ability to pursue probation revocations in her 2013 and 2014 cases based on her 2015 and 2016 crimes because it agreed to recommend probation for the 2015 and 2016 crimes.

Our court has found that the State may impliedly waive its right to pursue a probation revocation with unreasonable delays in prosecuting a violation. State v. Curtis, 42 Kan. App. 2d 132, 143, 209 P.3d 753 (2009). The Curtis court explained that an implied waiver may arise when a party's conduct evidences an intention to waive a right or the conduct is inconsistent with any other intention except to waive it. 42 Kan. App. 2d at 142. The State's failure to act without unreasonable delay divests the district court of jurisdiction to revoke a defendant's probation. 42 Kan. App. 2d at 142.

Unlike the failure to reasonably pursue a probation revocation, the State's agreement to recommend probation on new crimes committed while the defendant is on probation is not inconsistent with later using those new crimes as a basis to revoke probation. The State may believe the new crimes warrant no prison time in themselves, but it may also conclude the defendant's probations should be revoked when the new crimes are considered with additional probation violations. The State did not waive its ability to use Sanders' new crimes as a basis to revoke her probations. Moreover, Sanders provides no argument or authority suggesting why the State's recommendations for
10

probation would prevent the district court from considering the 2015 and 2016 crimes when it revoked her probations.

The district court did not commit reversible error by considering Sanders' 2015 and 2016 crimes when it revoked her probations.

Public Safety

Finally, Sanders contends the district court erred by bypassing intermediate graduated sanctions and ordering her to serve her underlying sentences without making the particularized findings supporting its decision required by K.S.A. 2018 Supp. 223716(c)(9)(A).

To invoke the bypass provisions of K.S.A. 2018 Supp. 22-3716(c)(9)(A), a district court must find and set forth with particularity the reasons for finding that the safety of the public will be jeopardized or that the welfare of the offender will not be served by an intermediate sanction. State v. Clapp, 308 Kan. 976, 988, 425 P.3d 605 (2018). But the four journal entries reflect that the district court did not invoke the public safety bypass provision in K.S.A. 2018 Supp. 22-3716(c)(9)(A). Instead, the district court only bypassed intermediate sanctions under K.S.A. 2018 Supp. 22-3716(c)(8)(A) because Sanders committed new crimes while on her probations. Regardless, since the district court appropriately revoked Sanders' probations and ordered imprisonment because she committed new crimes, this argument is moot. See State v. Hayes, No. 119,165, 2019 WL 1496299, at *2 (Kan. App. 2019) (unpublished opinion), petition for rev. filed May 2, 2019.

In summary, the district court lawfully revoked Sanders' probations and reasonably followed the parties' joint recommendation for Sanders to serve her underlying sentences. The district court appropriately bypassed intermediate sanctions
11

because Sanders committed a new crime while she was on the probations, and its decision to revoke the probations was reasonable. The probation in Sanders' 2013 case was extended twice and two of her cases carried presumptive prison sentences. Sanders also violated her probations by using methamphetamine, consuming alcohol, and failing to report to community corrections.

Outcome: The district court did not abuse its discretion by adhering to the dispositional agreement negotiated by Sanders and the State. We find no error in the district court's determination to revoke Sanders' probations and to order her to serve the underlying sentences.

Affirmed.

Plaintiff's Experts:

Defendant's Experts:

Comments: