Information
About MoreLaw
Contact MoreLaw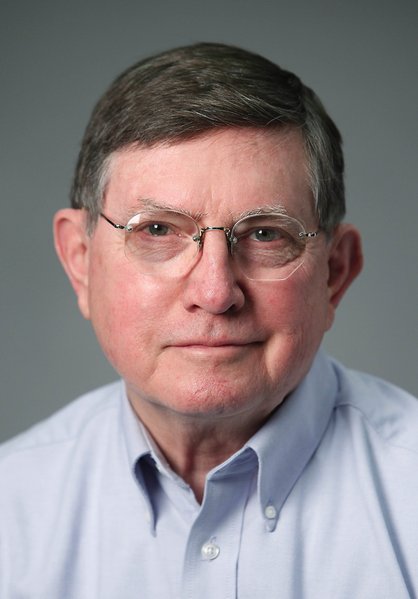 Please E-mail suggested additions, comments and/or corrections to Kent@MoreLaw.Com.
Help support the publication of case reports on MoreLaw
Date: 09-08-2019
Case Style:
STATE OF KANSAS v. VICTOR W. CARR
Case Number: 119,801
Judge: Before STANDRIDGE, P.J., PIERRON and ATCHESON, JJ. PER CURIAM
Court: COURT OF APPEALS OF THE STATE OF KANSAS
Plaintiff's Attorney: Boyd K. Isherwood, assistant district attorney, Marc Bennett, district attorney, and Derek Schmidt, attorney general
Defendant's Attorney:
Call 888-354-4529 if you need a criminal defense lawyer in Kansas.
Description:
Call Kent Morlan at 888-354-4529 if you need a lawyer ⚖




Carr was charged with aggravated battery on July 2, 2016. On December 12, 2016, he entered a no contest plea to the charge. Carr signed an acknowledgment of the rights he was waving and signed a plea agreement. At the time of the plea, Carr was in custody and told the district court he had not used any substance that would affect his ability to understand his rights. During the hearing, the court completed a plea colloquy, in which Carr stated that he understood the rights he was waiving and the nature of his charge.

Because Carr failed to appear at his sentencing hearing on March 30, 2017, the district court ordered an alias warrant.

A year later, after being arrested on the warrant, Carr filed a pro se motion to withdraw his plea. His new defense counsel adopted the motion, and the district court held a hearing on the matter. The court considered the transcript from the plea hearing, along with testimony by Carr and his previous defense counsel, Josh Wright.

Carr testified he did not recall entering his plea. He only remembered coming to court, talking to his lawyer in the street, and hearing his lawyer say his case was being continued and he would be in contact with him. Carr waited for his lawyer to contact him, but he never did. Carr also testified that while a man in his jail pod helped him write his motion to withdraw his plea, he knew enough to file a motion to withdraw his plea. Lastly, Carr testified he has memory issues and was taking medicine for mood swings and depression. In his pro se motion to withdraw his plea, Carr noted that his medications had affected his better judgment when he agreed to the plea.

3

Wright testified he had represented Carr when he entered the plea. He had visited with him seven or eight times before the plea. Wright also interviewed potential witnesses, concluding they would not help Carr's case. Wright had no concerns that Carr would not understand his rights at a plea hearing or trial, and he thought Carr was tracking pretty well throughout their conversations. When the State asked Wright if he was concerned that Carr had any mental impairment that would preclude him from understanding what was going on, Wright answered,

"Well, I certainly think that he understood what we were discussing in this case. As part of the plea agreement we did agree that he would receive a [mental health] assessment. As you know, many people who find themselves in Mr. Carr's position do need some mental health treatment, but nothing impaired his ability to understand his rights."

Wright believed Carr may have had some sort of mental health issue, but he did not believe it was anything that prevented him from understanding his rights or that would render him incompetent. The only thing indicated in Wright's notes was that Carr was taking some sort of pill to help with his alcohol problems. Before the plea, Wright thoroughly discussed with Carr any concerns he had, and nothing concerned Wright about Carr. Ultimately, Carr decided to enter the plea.

The district court denied Carr's motion because it found no basis to support a finding of good cause to allow him to withdraw the plea. The court cited the factors laid out in State v. Edgar, 281 Kan. 30, 36, 127 P.3d 986 (2006), finding none of them supported Carr's argument.

Subsequently, the district court sentenced Carr to 60 months in prison with 36 months of postrelease supervision.

On appeal, Carr argues his plea was not fairly and understandingly made because he claims his statements made at the plea withdrawal hearing suggested potential
4

competency issues. He claims the statements he made at the plea withdrawal hearing about not remembering his plea and taking strong medicines should have made the district court realize that Carr's competency at the prior plea hearing was in question. He contends he could not have voluntarily entered a no contest plea because perhaps he was incompetent all along. Considering the statements made at the plea withdrawal hearing, Carr maintains the district court abused its discretion by not ordering a competency evaluation. Carr asks us to reverse the district court's denial of his motion to withdraw his plea and to remand the case to the district court for further hearings on his ability to understand the nature of the charges and consequences of his plea. Carr, however, fails to show that the district court abused its discretion by denying his motion or by failing to sua sponte order a competency evaluation.

ANALYSIS

An appellate court reviews a district court's decision to deny a plea withdrawal motion for abuse of discretion. State v. Woodring, 309 Kan. 379, 380, 435 P.3d 54 (2019). This abuse of discretion review includes the district court's underlying determination that the defendant has not met the burden to show good cause. 309 Kan. at 380. A district court abuses judicial discretion where (1) no reasonable person would take the district court's view; (2) the discretion is guided by an erroneous legal conclusion, an error of law; or (3) substantial competent evidence does not support a factual finding on which a prerequisite conclusion of law or the exercise of discretion is based, an error of fact. State v. Ward, 292 Kan. 541, 550, 256 P.3d 801 (2011). The party seeking to withdraw the plea—here, Carr—bears the burden of establishing the district court's abuse of discretion. See Woodring, 309 Kan. at 380.

An appellate court reviews a district court's determination of the necessity of sua sponte order for a competency evaluation under the abuse of discretion standard as well.
5

The party asserting the challenge to the district court's failure to sua sponte order an evaluation bears the burden of proving that the district court abused its discretion. State v. Woods, 301 Kan. 852, 862, 348 P.3d 583 (2015).

"A plea of guilty or nolo contendere, for good cause shown and within the discretion of the court, may be withdrawn at any time before sentence is adjudged." K.S.A. 2018 Supp. 22-3210(d)(1). Considering whether the defendant has shown good cause, the district court typically considers the following three factors—commonly known as the Edgar factors: (1) whether competent counsel represented the defendant; (2) whether the defendant was misled, coerced, mistreated, or unfairly taken advantage of; and (3) whether the plea was fairly and understandably made. State v. DeAnda, 307 Kan. 500, 503, 411 P.3d 330 (2018) (quoting Edgar, 281 Kan. at 36). These factors do not form an exclusive list, and the district court may consider other factors when considering the existence of good cause. DeAnda, 307 Kan. at 503.

Carr argues his plea was not fairly and understandingly made because his statements made at the motion to withdraw his plea suggest that he could have been incompetent at his plea hearing. Carr argues that his statements about recollection and "strong medication" should have moved the district court to question his overall competency He contends the court abused its discretion by proceeding without a competency determination.


"To be constitutionally valid, guilty or no contest pleas and their resulting waiver of rights '"not only must be voluntary but must be knowing, intelligent acts done with sufficient awareness of the relevant circumstances and likely consequences."' The term 'voluntary' implicitly requires that the defendant be competent. [Citations omitted.]" State v. Shopteese, 283 Kan. 331, 340-41, 153 P.3d 1208 (2007). A defendant is incompetent when he or she is unable "to understand the nature and purpose of the proceedings against him" or "to make or assist in making his defense." K.S.A. 22-3301(1).
6


K.S.A. 2018 Supp. 22-3302 outlines the procedure for determining competency:

"(1) At any time after the defendant has been charged with a crime and before pronouncement of sentence, the defendant, the defendant's counsel or the prosecuting attorney may request a determination of the defendant's competency to stand trial. If, upon the request of either party or upon the judge's own knowledge and observation, the judge before whom the case is pending finds that there is reason to believe that the defendant is incompetent to stand trial the proceedings shall be suspended and a hearing conducted to determine the competency of the defendant."
Prior to the Carr's plea, neither party questioned Carr's competency. That said, as noted in the statute above, "a judge has a duty to sua sponte inquire into a defendant's competency if the judge's own knowledge and observation provide a reason to believe the defendant is incompetent to stand trial. The determination of necessity for such a sua sponte inquiry is within the trial court's discretion." Woods, 301 Kan. at 862. Carr believes that the district court should have raised the issue sua sponte. Carr presents two reasons the district court should have sua sponte raised a competency issue: (1) his statements about his memory and (2) the effect of his medication. Neither of these reasons, however, would tend to signify that Carr was incompetent.

First, "[m]emory loss alone does not render a defendant incompetent to stand trial. It is a factor to be considered in determining whether he is able to give rational assistance to his counsel, present any reasonably available defenses, and obtain a fair trial." State v. Gilder, 223 Kan. 220, Syl. ¶ 3, 574 P.2d 196 (1977). The proper determination for competency is whether Carr could make a rational determination at the time of the plea, determined from all the facts and circumstances presented to the district court. See 223 Kan. at 224. Here, there was no indication that Carr suffered from memory loss at his
7

plea hearing. He merely stated that he did not remember entering his plea. Wright testified that he had no concerns about Carr's competency at the time of the plea. His only concern was with Carr's overall mental health and alcohol problems. There is no indication that Carr's later memory loss affected his rational choice at the plea hearing in any way.

Second, while medication could render someone incompetent to stand trial, it was not the case here. See State v. Harkness, 252 Kan. 510, 517-18, 847 P.2d 1191 (1993) (discussing that, even when a defendant takes medication, determining competency should be made case by case). Both the plea hearing transcript and Wright's testimony indicate that Carr could clearly communicate with both the district court and Wright. There was no evidence presented that Carr's medication rendered him unable "to understand the nature and purpose of the proceedings against him" or "to make or assist in making his defense." See K.S.A. 22-3301(1). Thus, Carr presented no evidence to give the district court pause to order a competency evaluation. See State v. Marshall, 303 Kan. 438, 446-47, 362 P.3d 587 (2015) (finding district court did not abuse its discretion to sua sponte raise a competency evaluation when defendant was able to clearly communicate with district court, even though he was on medications for mental problems and exhibited signs of poor mental health).

Indeed, the evidence provided at the plea withdrawal hearing suggests that Carr was competent to enter into a plea, indicating the district court based its denial of the plea withdraw on substantial competent evidence. Nothing within the plea hearing transcript suggests that Carr was incompetent. Further, Wright testified that he had no concerns about Carr's competency. When Carr entered his plea, nothing indicated that he was incompetent to make the plea. In Carr's later statement, written in a motion that his pod mate helped him write, he contended his medications had affected his judgment. Lastly, Carr's later motion to withdraw his plea demonstrates that he understood his plea and its consequences. See Shopteese, 283 Kan. at 343 (stating that the defendant's later efforts to
8

withdraw his plea indicated to the court that the defendant was mentally competent and understood the proceedings). In summary, the evidence presented at the plea withdrawal hearing shows that the district court's decision was based upon substantial competent evidence and was reasonable.

Outcome: The district court did not abuse its discretion when it failed to sua sponte order a competency evaluation of Carr. This failure is the only argument Carr puts forward for the district court's abuse of discretion. As shown by the facts above, the district court's decision was supported by substantial competent evidence. We affirm.

Affirmed.

Plaintiff's Experts:

Defendant's Experts:

Comments: