Please E-mail suggested additions, comments and/or corrections to Kent@MoreLaw.Com.
Help support the publication of case reports on MoreLaw
Date: 09-19-2020
Case Style:
United States of America v. Mary Elizabeth Pickett
Case Number: 0:20-cr-00015-DLB
Judge: David L. Bunning
Court: United States District Court for the Eastern District of Kentucky (London County)
Plaintiff's Attorney: United States District Attorney's Office, Covington, Kentucky
Defendant's Attorney:




Free National Lawyer Directory



OR



Just Call 855-853-4800 for Free Help Finding a Lawyer Help You.

Description: Covington, KY - Criminal Law, Embezzlement, Mail Fraud, Aggravated Identity Theft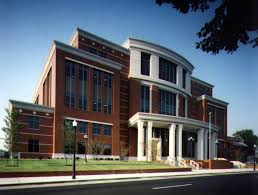 The United States of America charged Mary Elizabeth Pickett with embezzlement, mail fraud and aggravated identity theft.
According to Pickett's plea agreement, between January 4, 2013, and September 20, 2019, while she was the office manager of the Boyd County Child Support Enforcement Office ("BCCSEO"), Pickett misappropriated BCCSEO funds for her own personal use and benefit. As part of Pickett's scheme to embezzle BCCSEO funds, she submitted false payroll documents to the Kentucky Cabinet for Health and Family Services, falsely reporting that an employee had worked 40 hours per week, when in fact the employee had only worked 14 hours. Pickett then wrote herself checks for the difference. In total, Pickett embezzled $126,313.90. In connection with the scheme, Pickett also admitted to knowingly forging the signature of her supervisor, the contracting official of the BCCSEO, without his knowledge or permission.
Pickett was charged by way of information, waiving her right to indictment by a federal grand jury.
Robert M. Duncan, Jr., United States Attorney for the Eastern District of Kentucky; James Robert Brown, Jr., Special Agent in Charge, Federal Bureau of Investigation; and Commissioner Rodney Brewer, Kentucky State Police, jointly announced the guilty plea.
The investigation was conducted by the FBI and KSP. The United States was represented by Assistant U.S. Attorney Kate K. Smith.
18:1341 DEFRAUD AND OBTAIN MONEY AND PROPERTY BY MEANS OF FRAUDULENT PRETENSES
(1)
18:1028A(a)(1) FRAUD WITH IDENTIFICATION DOCUMENTS
(2)
Outcome: 09/11/2020 3 INFORMATION as to Mary Elizabeth Pickett (1) count(s) 1, 2. FORFEITURE COUNT not listed and not counted statistically.(JLS) (Entered: 09/11/2020)
09/11/2020 5 MINUTE ENTRY for ARRAIGNMENT & REARRAIGNMENT as to Mary Elizabeth Pickett held on 9/11/20 before Judge David L. Bunning:C. David Mussetter appeared as RETAINED counsel of record. Waiver of Indictment filed. Information Filed. Deft states true name is Mary Elizabeth Pickett. Copy of Info given to Deft. Deft formally arraigned and advised of rights. Sufficient factual basis for guilty plea. Deft Pleads Guilty to Info. Plea Agreement filed. Court orders PSR with copies furnished. Deft released on own recognizance, per Order Setting Conditions. Deft shall report to the Ashland USPO on 9/14/20 at 9:00 a.m. Case continued until SENTENCING set for 1/11/2021 at 10:00 AM in ASHLAND before Judge David L. Bunning. (Court Reporter Lisa Wiesman.) (JLS)cc: COR,USM,USP (Entered: 09/11/2020)
09/11/2020 6 WAIVER OF INDICTMENT by Mary Elizabeth Pickett (JLS) (Entered: 09/11/2020)
09/11/2020 7 ORDER in accordance with the Sentencing Reform Act as to Mary Elizabeth Pickett. Sentencing set for 1/11/21 at 10:00 a.m. in Ashland, KY. Signed by Judge David L. Bunning on 9/11/20. (JLS)cc: COR,USM,USP (Entered: 09/11/2020)
09/11/2020 8 ORDER Setting Conditions of Release as to Mary Elizabeth Pickett. Signed by Judge David L. Bunning on 9/11/20. (JLS)cc: COR,USM,USP (Entered: 09/11/2020)
09/11/2020 9 PLEA AGREEMENT as to Mary Elizabeth Pickett cc: COR,USP (JLS) (Entered: 09/11/2020)
Plaintiff's Experts:
Defendant's Experts:
Comments: