Information
About MoreLaw
Contact MoreLaw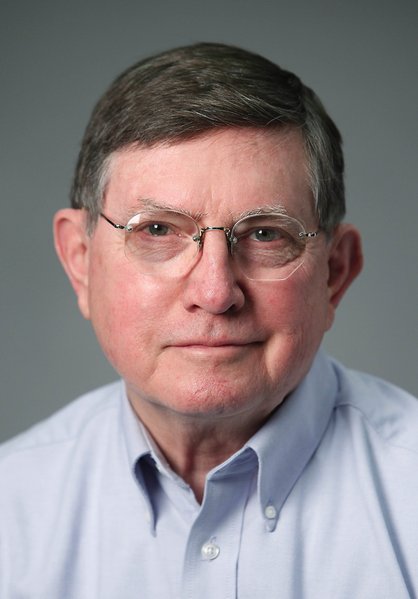 Please E-mail suggested additions, comments and/or corrections to Kent@MoreLaw.Com.
Help support the publication of case reports on MoreLaw
Date: 02-12-2018
Case Style:
United States of America v. Thurlee Belfrey, Roylee Belfrey and Lanora Belfrey
District of Minnesota Federal Courthouse - Minneapolis, Minnesota
Case Number: 0:14-cr-00373-ADM-TNL
Judge: Ann D. Montgomery
Court: United States District Court for the District of Minnesota (Hennepin County)
Plaintiff's Attorney: Robert Lewis and David Maria
Defendant's Attorney: Glenn Bruder for Lanore Belfrey


Kevin DeVore for Roylee Belfrey


Deborah Ellis for Thurlee Belfrey
Description: Minneapolis, MN - Health Care Business Owners Sentenced To Prison For Multi-Million Dollar Fraud And Tax Conspiracy

Three defendants were sentenced for their involvement in a years-long, multi-million dollar heath care fraud and tax conspiracy. THURLEE BELFREY, 52, ROYLEE BELFREY, 52, and LANORE BELFREY, 43, each entered guilty pleas on September 14, 2017, and were sentenced yesterday before Senior U.S. District Judge Ann D. Montgomery in Minneapolis, Minn.

"For more than a decade, these three defendants each played a role in a scheme that garnered millions in illicit profits by cheating government health care programs that were funded by honest taxpayers and intended for the needy," said Assistant U.S. Attorney Robert Lewis. "The sentences handed down are appropriate and just consequences."

"Employers have a responsibility to their employees to withhold the proper amount of taxes and pay those taxes over to the IRS," said IRS Criminal Investigation Acting Special Agent in Charge Hubbard Burgess, Saint Paul Field Office. "Because of employers like Thurlee Belfrey and Roylee Belfrey not complying with the tax laws, failing to turn over their employee's withheld taxes results in a loss of tax revenue to the United States government but more importantly, it affects the loss of future social security or Medicare benefits for their employees."

According to the defendants' guilty pleas and documents filed in court, brothers THURLEE and ROYLEE BELFREY ran multiple health care businesses that received funds from the Medicaid and Medicare programs funded by the federal government and the State of Minnesota. In 2003, following an investigation by the Minnesota Attorney General's Office into Royal Health Care, a business they started together in the 1990s, THURLEE BELFREY was convicted of felony theft by false representation. Based on his conviction, in 2004 the Minnesota Department of Human Services (DHS) and the United States Department of Health and Human Services (DHHS) excluded THURLEE BELFREY indefinitely from participating in state and federal health care programs, with no right to seek reinstatement for up to 20 years.

Despite this, and as he admitted in his guilty plea, THURLEE BELFREY conspired with his wife LANORE BELFREY to incorporate a new health care company, Model Health Care (Model), to continue the business operations and conceal THURLEE BELFREY'S involvement therein. To do this, and part of the scheme, LANORE BELFREY was named the owner of Model and intentionally failed to disclose THURLEE BELFREY'S involvement in managing the business. Despite being excluded, THURLEE BELFREY continued to manage Model. Government payment records show Model received more than $18,000,000 from Medicaid that would not have been paid but for the fraudulent misrepresentations made about THURLEE BELFREY'S lack of involvement in the businesses. According to the investigation, THURLEE and LANORE BELFREY received millions of dollars from Model during the scheme.

While THURLEE BELFREY ran Model, ROYLEE BELFREY operated several health care businesses as well. According to the defendants' guilty pleas, between 2007 and 2013, THURLEE and ROYLEE BELFREY deducted and collected money from their employees' wages, ostensibly for the payment of federal payroll taxes and Federal Insurance Contribution Act (FICA) taxes. However, they intentionally failed to pay the withheld taxes over to the IRS over the course of many years and, instead, used the money for other purposes, including attempts to develop a reality show based on their lives, high-end housing, a Caribbean cruise, luxury retail purchases, and thousands of dollars in cash withdrawals. In total, THURLEE and ROYLEE BELFREY admitted deducting and unlawfully using for their own benefit more than $3,960,000 in withheld taxes between 2007 and 2014.

This case is the result of an investigation conducted by the Minnesota Attorney General's Office, the Internal Revenue Service – Criminal Investigation Division, Federal Bureau of Investigation, and the Office of the Inspector General, United States Department of Health and Human Services.


Outcome: THURLEE BELFREY, 52

Saint Paul, Minn.

Convicted:

Conspiracy to defraud the United States, 1 count
Failure truthfully to account for and pay over withheld taxes, 1 count

Sentenced:

96 months in prison
Three years of supervised release
$8,944,036.82 in restitution



ROYLEE BELFREY, 52

Saint Paul, Minn.

Convicted:

Failure truthfully to account for and pay over withheld taxes, 2 counts

Sentenced:

60 months in prison
Three years of supervised release
$4,592,593.74 in restitution



LANORE BELFREY, 43

Minnetonka, Minn.

Convicted:

Conspiracy to defraud the United States, 1 count

Sentenced:

15 months in prison
Two years of supervised release
$402,158.00 in restitution

Plaintiff's Experts:
Defendant's Experts:
Comments: