Information
About MoreLaw
Contact MoreLaw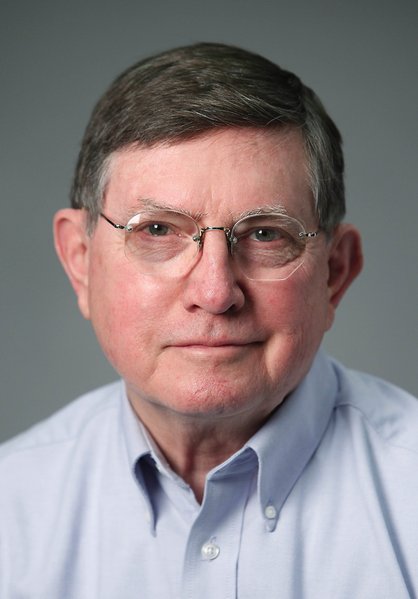 Please E-mail suggested additions, comments and/or corrections to Kent@MoreLaw.Com.
Help support the publication of case reports on MoreLaw
Date: 10-22-2008
Case Style: Glenn Weigel v. John K. Broad, et al.
Case Number: 05-8094
Judge: Seymour
Court: United States Court of Appeals for the Tenth Circuit on appeal from the District of Wyoming, Laramie County
Plaintiff's Attorney: Larissa McCalla, The Spence Law Firm, LLC, Jackson, Wyoming (G. Bryan Ulmer III, Lawyers & Advocates for Wyoming, Jackson, Wyoming, with her on the briefs), for Plaintiffs-Appellants/Cross-Appellees.
Defendant's Attorney: Christine Cox, Assistant Attorney General (Patrick J. Crank, Wyoming Attorney General, and John W. Renneisen, Deputy Attorney General, with her on the briefs), State of Wyoming, Cheyenne, Wyoming, for Defendants-Appellees/Cross- Appellants.
Description: Plaintiffs Glenn Weigel and David Weigel filed this action against Wyoming Highway Patrol Officers John K. Broad and Devan Henderson, and their supervisor, John Cox, individually. Plaintiffs make claims of failure to train and excessive force under 42 U.S.C. § 1983 and state negligence law. The claims stem from the death of their brother, Bruce Weigel, who died after an altercation with Troopers Broad and Henderson. Defendants moved for summary judgment, asserting qualified immunity. In concluding defendants were immune from suit, the district court held that while plaintiffs could show defendants violated Mr. Weigel's Fourth Amendment right to be free from unreasonable search and seizure, they could not show the troopers' conduct was objectively unreasonable in light of clearly established law. The court therefore granted defendants' motion for summary judgment. Because the standard for qualified immunity under Wyoming law is less stringent, the court denied defendants' motion for summary judgment as to the state law claims. The court certified the § 1983 claims for interlocutory appeal pursuant to Federal Rules of Civil Procedure 54(b), and stayed the matter pending appeal. We construe the court's certification order to only permit an appeal from the summary judgment entered on the § 1983 claims brought against Officers Henderson and Broad and our reference to defendants in this opinion refers only to them. On appeal, plaintiffs argue the district court wrongly decided the second prong of the qualified immunity test. Defendants cross-appeal, contending the court incorrectly decided the first prong of the qualified immunity test.

We take jurisdiction pursuant to 28 U.S.C. § 1291 and reverse the district court's grant of summary judgment as to plaintiffs' § 1983 claims because we conclude there are questions of fact as to the applicability of qualified immunity.

I

"In reciting the facts of this case, we view the evidence in the light most favorable to the non-moving party, as is appropriate when reviewing a grant of summary judgment." Fuerschbach v. Southwest Airlines Co., 439 F.3d 1197, 1201 n.1 (10th Cir. 2006) (citing FED. R. CIV. P. 56(c)).

On the morning of December 20, 2002, Wyoming Highway Patrol Troopers Broad and Henderson were both en route to the Wyoming port-of-entry on Interstate 25. In order to reach the port, the troopers exited I-25 southbound and turned around in the median to enter I-25 northbound. Trooper Broad entered I-25 northbound first, followed by Trooper Henderson. Just after Trooper Henderson entered the highway, Bruce Weigel struck Trooper Broad's car from behind. After the collision, Mr. Weigel's car careened through the median strip and re-entered I-25 south. Mr. Weigel's vehicle came to a rest on the left shoulder of the I-25 southbound lanes. Trooper Broad's vehicle stopped on the left shoulder of I-25 northbound, and Trooper Henderson pulled over to the right shoulder of I-25 northbound.

Trooper Broad radioed to dispatch that there had been an accident. Records indicate that call was made at 7:50 a.m. Trooper Broad approached Mr. Weigel's vehicle on foot to assess Mr. Weigel's injuries, if any. Mr. Weigel denied the need for an ambulance. Because it was department policy to notify a supervisor when an officer was involved in a crash, Trooper Broad radioed for his patrol supervisor. Troopers cannot work a crash in which they are involved, so Trooper Henderson agreed to be responsible for making the accident report.

While the report was being made, both Troopers Broad and Henderson asked Mr. Weigel about the cause of the accident. Mr. Weigel said he believed his vehicle's steering linkage had come loose or broken. Trooper Henderson then asked Mr. Weigel to produce his driver's license, vehicle registration, and insurance, but he was only able to produce his vehicle registration and insurance.

While speaking with Mr. Weigel, Trooper Henderson smelled alcohol on his breath. Trooper Broad agreed Mr. Weigel's breath smelled of alcohol. Believing Mr. Weigel's possible inebriation may have contributed to the accident, Trooper Henderson asked Mr. Weigel if he would submit to a field sobriety test and he agreed to do so. Mr. Weigel and Trooper Henderson then approached the interstate to return to Trooper Henderson's patrol car. Trooper Henderson "noticed a van coming toward [them]. [He] told the subject to wait before crossing the Interstate or he would get hit. [Mr. Weigel] looked at [him] [and] continued to walk across the Interstate. [He] then told [Mr. Weigel] once again to get back where [he] was and stay out of traffic. [Mr. Weigel] took a few steps back toward him, looked at him, [and] then looked at the van [and] ran straight out in front of the van." Aplt. App., vol. II at 333-34. Mr. Weigel was struck in the chest by the sideview mirror of the passing van. Seeing that Mr. Weigel was hit, Trooper Broad radioed for an ambulance. Records indicate this call was made at 7:54 a.m. Mr. Weigel continued his attempt to cross the interstate despite the blow. When Mr. Weigel fled, Trooper Henderson thought "he [was] trying to commit suicide because the van [was] right there and me and him [could] both see it." Id. at 396. Other witnesses generally described Mr. Weigel's behavior as "strange," "bizarre," "odd," id. at 619, "not normal," id. at 652, and "erratic." Id. at 638.

Concerned for the safety of Mr. Weigel and the public, Trooper Henderson followed Mr. Weigel, tackled him, and wrestled him to the ground in a ditch alongside the highway. A further struggle ensued, involving Mr. Weigel, Trooper Henderson, Trooper Broad, and, eventually, bystanders. Accounts of the struggle are conflicting, but it is generally agreed that Mr. Weigel fought vigorously, attempting repeatedly to take the troopers' weapons and evade handcuffing.

In the midst of the melee, Trooper Henderson put Mr. Weigel in a choke hold. Although Trooper Broad then got ahold of one of Mr. Weigel's arms, id. at 336, Mr. Weigel continued to resist and fight. At that point, the troopers solicited assistance from bystanders gathered near Mr. Weigel's vehicle. Responding to the call for help, Dana Stickley grabbed a downed fencepost and headed across the interstate to assist the officers. Because Trooper Broad had secured the second handcuff just as Mr. Stickley arrived, he did not club Mr. Weigel with the fencepost. Id. at 355. Even handcuffed, Mr. Weigel continued to struggle, so Mr. Stickley lay across the back of Mr. Weigel's legs. The troopers maintained Mr. Weigel in a facedown position. Trooper Broad applied pressure to Mr. Weigel's upper body, including his neck and shoulders, by using either one or both knees and his hands. See id. at 379 ("But I do not know if I had – I'm unsure whether or not I had one or two knees on him."). Trooper Henderson straddled Mr. Weigel's upper thighs and buttocks and held Mr. Weigel's arms in place. At some point, another bystander began binding Mr. Weigel's feet with plastic tubing or cord found in his vehicle, while Mr. Stickley remained on Mr. Weigel's legs. With Trooper Broad positioned on Mr. Weigel's upper torso, Mr. Stickley positioned on top of Mr. Weigel's legs, Mr. Weigel's hands cuffed and his feet bound or being bound,1 Trooper Henderson went to his vehicle to warm his hands. Mr. Stickley stayed on Mr. Weigel's legs until it was determined Mr. Weigel was in cardiac arrest. Aplt. App., vol. III at 645.

In his initial report to a police investigator, Trooper Henderson indicated that Mr. Weigel was subdued before he left him. "Trooper Henderson said the driver was laying on his stomach with his head turned to the side, legs straight out and just quit struggling . . . . Trooper Henderson went to his patrol vehicle to radio for additional assistance and obtain his coat and gloves."2 Id., vol. II at 340-41. In his deposition account of the event, Trooper Henderson testified he would not have returned to his vehicle "[i]f Mr. Weigel posed a safety risk to the safety of [him] or the other witnesses standing around or Trooper Broad." Id. at 406. He further stated he "felt confident with the witnesses around [Mr. Weigel] that if the suspect tried to get up that they would keep him down . . ." Id. at 425.

When Trooper Broad was asked in his deposition, "[D]id you feel comfortable that you could control [Mr. Weigel] without Mr. Henderson," he replied, "I think I did with the witnesses still holding down his lower body." Id. at 358. One witness testified that Mr. Weigel ceased to struggle at one or two points throughout the event. See id., vol. III at 618 ("[T]here was one, what I recall sort of a major time when [Mr. Weigel] quit struggling and then the situation seemed to be completely [diffused], . . . and then he started to try to get up and move around again, and that's when the officer said don't struggle, don't get up.") The witness viewed the situation as under control when Trooper Henderson went back to his car. Id. at 620. When Trooper Broad was asked how long Mr. Weigel struggled before he completely stopped, he responded: "Oh, after he was handcuffed? I don't know. A minute, minute and a half." Id. at 358. Trooper Henderson estimated his vehicle was approximately twenty feet from Mr. Weigel, Trooper Broad, and Mr. Stickley. While in the car, Trooper Henderson shut the door, turned on his heater, and warmed his hands. One witness testified Trooper Henderson made a radio call while in his vehicle. While dispatch records show a person at the scene radioed dispatch at 7:57 a.m. with information that the struggle had subsided, Trooper Henderson does not remember making this call. When Trooper Henderson returned to the immediate scene, Trooper Broad told him he believed Mr. Weigel had stopped breathing. The Troopers rolled Mr. Weigel on to his back and determined that he was in full cardiac arrest. A call to dispatch reporting this was made at approximately 8:00 a.m. Resuscitation began after a CPR mask was located, but the attempts to resuscitate Mr. Weigel were unsuccessful. The autopsy revealed the most likely cause of Mr. Weigel's death was "mechanical asphyxiation caused by inhibition of respiration by weight applied to the upper back." Aplt. App., vol. I at 185; vol. II at 472.

The risk of such asphyxiation should have been familiar to Troopers Broad and Henderson. Numerous training materials provided to the troopers addressed the risks of putting weight on an individual's back when the person is lying on his stomach. During the troopers use-of-force training at the Wyoming Law Enforcement Academy (WLEA), they were provided with extensive written materials, oral lectures, and audiovisual presentations regarding the dangers of Sudden Custody Death Syndrome and positional asphyxiation. Aplt. App., vol. I at 109-29. These documents discuss the phenomenon of sudden custody death and provide direction in avoiding the death of an arrestee. The materials repeatedly warn that putting weight on the upper torso of a person may cause positional asphyxiation. For example, one document provides the following two relevant guidelines for preventing deaths in custody: "[1)] As soon as the subject is handcuffed, get him off his stomach. Turn him on his side or place him in a seated position. [2)] If he continues to struggle, do not sit on his back. Hold his legs down or wrap his legs with a strap." Id. at 111.

Another training document provided to the troopers regarding sudden incustody death discusses the extra care that should be taken with detainees who have special needs. Id. at 128. "Special needs" prisoners are those that "violently resist arrest or try to assault officers, . . . are impaired by alcohol or other drugs, . . . breathe and sweat heavily and exhibit a pallid skin, . . . are engaged in incoherent and irrational conduct or speech, . . . [or] are overly obese and who are known to have a medical condition." Id. Troopers Broad and Henderson also viewed a powerpoint presentation on in-custody deaths. Id. at 194. One slide explained that in-custody deaths "tend to share elements which occur in a basic sequence: subjects display bizarre or frenzied behavior[;] almost always, subjects are intoxicated by drugs and/or alcohol[;] [there is a] violent struggle with police[;] and police use force and employ a type of restraint." Id. Informing on the "do's and don'ts [of] positional asphyxia," the slides stated, "[a]s much as possible, AND AS SOON AS POSSIBLE, relieve the subject of heavy weight used for control[;] Don't misinterpret a suspect's struggle for oxygen as continued resistance[; and] [a]s soon as possible get the person out of the prone position, on his/her side, or seated in [an] upright position[.]" Id. at 197.

The troopers also viewed a training video on avoiding the risks associated with positional asphyxiation. The video described the physiology of breathing and explained what happens when weight is placed on the back of a person in a prone position. The video admonishes law enforcement to be aware of the risks of weight applied to the back of a prone suspect and instructs them to roll a suspect off of his stomach and onto his side as soon as he is cuffed. Aplt. App, vol. III at 518. The demonstration of what to do once a person is subdued is precise: get the person off of his belly.

Finally, the troopers testified they had an understanding of the cause of positional asphyxiation. For example, when asked of his understanding of the term positional asphyxiation, Trooper Broad stated, it "is basically when somebody's face down and—and pressure is applied to their—back or their upper body, upper torso and it basically restricts them from breathing." Aplt. App., vol. II at 365.

II

We review de novo the district court's grant of summary judgment based on qualified immunity, applying the same legal standard used by the district court. Lawmaster v. Ward, 125 F.3d 1341, 1346 (10th Cir.1997). Summary judgment is appropriate only if "there is no genuine issue as to any material fact and . . . the moving party is entitled to a judgment as a matter of law." FED. R. CIV .P. 56(c). "We view the evidence and draw reasonable inferences therefrom in the light most favorable to the nonmoving party." Lawmaster, 125 F.3d at 1346. Qualified immunity is an affirmative defense to an excessive force claim.

The doctrine of "[q]ualified immunity is designed to protect public officials who act in good faith, on the basis of objectively reasonable understandings of the law at the time of their actions, from personal liability on account of later-announced, evolving constitutional norms." Pierce v. Gilchrist, 359 F.3d 1279, 1299 (10th Cir. 2004). When a defendant raises the qualified immunity defense on summary judgment, plaintiff must first "demonstrate that the defendant's actions violated a constitutional or statutory right." Nelson v. McMullen, 207 F.3d 1202, 1206 (10th Cir. 2000) (quotation omitted). "[A]fter identifying the constitutional right[s] allegedly violated, courts must determine whether the conduct was objectively reasonable in light of clearly established law at the time it took place." Pierce, 359 F.3d at 1297. As articulated by the Supreme Court, "[i]f no constitutional right would have been violated were the allegations established, there is no necessity for further inquiries concerning qualified immunity. On the other hand, if a violation could be made out on a favorable view of the parties' submissions, the next, sequential step is to ask whether the right was clearly established." Saucier v. Katz, 533 U.S. 194, 201 (2001) (emphasis added).

Constitutional Violation

Following Saucier, we first determine on the facts offered in support of plaintiffs' claim whether Troopers Broad and Henderson violated the constitutional prohibition against the use of excessive force.3 Like the district court, we conclude they did.

"[A]ll claims that law enforcement officers have used excessive force . . . in the course of an arrest, investigatory stop, or other 'seizure' of a free citizen should be analyzed under the Fourth Amendment and its 'reasonableness' standard." Graham v. Connor, 490 U.S. 386, 395 (1989); Holland ex rel. Overdorff v. Harrington, 268 F.3d 1179, 1187-88 (10th Cir. 2001). The "inquiry in an excessive force case is an objective one: the question is whether the officers' actions are objectively reasonable in light of the facts and circumstances confronting them, without regard to underlying intent or motivation." Graham, 490 U.S. at 388. Reasonableness is evaluated under a totality of the circumstances approach which requires that we consider the following factors: "the severity of the crime at issue, whether the suspect poses an immediate threat to the safety of the officers or others, and whether he is actively resisting arrest or attempting to evade arrest by flight." Graham, 490 U.S. at 396. Additionally, "the 'reasonableness' of a particular use of force must be judged from the perspective of a reasonable officer on the scene, rather than with the 20/20 vision of hindsight." Id. That perspective includes an "examination of the information possessed by the [officers]." Anderson v. Creighton, 483 U.S. 635, 641 (1987).

"Where [an] officer has probable cause to believe that [a] suspect poses a threat of serious physical harm, either to the officer or others, it is not constitutionally unreasonable to prevent escape by using deadly force." Carr v. Castle, 337 F.3d 1221, 1227 (10th Cir. 2003). Here, plaintiffs assert that after the threat of serious physical harm had passed, the troopers' application of weight to Mr. Weigel's upper torso was constitutionally unreasonable. The district court concluded as follows:

As alleged, [Mr.] Weigel was in custody at the time of his death. [Mr.] Weigel's death arguably came as a result of the pressure that was applied to his upper torso after he was subdued, and no longer a threat. He was in a prone position, and handcuffed. Indeed some evidence suggests that his legs were bound together. The evidence also suggests that the encounter had become stabilized to the point that one of the Troopers left [Mr.] Weigel and went to his vehicle to warm his hands—it is easily inferred that Trooper Henderson would not have left Trooper Broad had he thought [Mr.] Weigel still posed a credible threat to his safety. . . . An objectively reasonable police officer . . . would not have continued to apply pressure to [Mr.] Weigel's upper torso, thereby denying him oxygen, after [Mr.] Weigel was subdued and no longer a threat.

Aplt. App., vol. III at 718. A review of the facts in the light most favorable to plaintiffs persuades us they give rise to a jury question regarding whether the officers acted reasonably.

First, there is evidence a reasonable officer would have known that the pressure placed on Mr. Weigel's upper back as he lay on his stomach created a significant risk of asphyxiation and death. His apparent intoxication, bizarre behavior, and vigorous struggle made him a strong candidate for positional asphyxiation. See Cruz v. City of Laramie, 239 F.3d 1183, 1188-89 (10th Cir. 2001) (agitated state constituted a clue to trained officer that pressure on the chest was likely to cause positional asphyxia). And WLEA training materials made clear that the pressure applied to Mr. Weigel's upper torso would suffice to cause his suffocation. Second, there is evidence that Mr. Weigel was subjected to such pressure for a significant period after it was clear that the pressure was unnecessary to restrain him. The defendants make no claim that once Mr. Weigel was handcuffed and his legs were bound, he still would pose a threat to the officers, the public, or himself unless he was maintained on his stomach with pressure imposed on his upper back. Yet there was evidence that when Trooper Henderson returned to his vehicle to warm his hands, Mr. Weigel was handcuffed, his feet were bound, and Mr. Stickley was lying across his legs. See, e.g., Sallenger v. Oakes, 473 F.3d 731, 740 (7th Cir. 2007) (officer's departure from struggle raised question of fact as to degree of control over subject after he was cuffed.). There is also evidence that Mr. Weigel was maintained in that position for about three minutes: the time it took Trooper Henderson to walk to his vehicle, call the dispatcher to report that Mr. Weigel was under control, warm his hands, and return to Mr. Weigel. Making a reasonable inference that Trooper Henderson promptly called the dispatcher to report on Mr. Weigel's condition, the time between Trooper Henderson's two calls (three minutes) would be about the same as the length of time that Mr. Weigel was held on his stomach with his legs restrained, his hands cuffed, and his upper back held down by pressure from Trooper Broad.4

In short, there is evidence that for three minutes the troopers subjected Mr. Weigel to force that they knew was unnecessary to restrain him and that a reasonable officer would have known presented a significant danger of asphyxiation and death. If true, this constitutes an unreasonable use of force under the Fourth Amendment. See Gutierrez v. City of San Antonio, 139 F.3d 441, 449 (5th Cir. 1998) ("material dispute of fact exists as to whether Gutierrez posed a threat of death or serious bodily injury to the officers or to others," in hog-tying excessive force case).

Clearly Established Law

The district court also held that defendants violated Mr. Weigel's Fourth Amendment rights. But the court relieved them of liability on the ground that the law they violated was not clearly established at the time of the incident. We disagree. The question before us is whether the violation involved a clearly established right about which a reasonable person would have known. "Ordinarily, in order for the law to be clearly established, there must be a Supreme Court or Tenth Circuit decision on point, or the clearly established weight of authority from other courts must have found the law to be as the plaintiff maintains." The plaintiff is not required to show, however, that the very act in question previously was held unlawful in order to establish an absence of qualified immunity. Cruz, 239 F.3d at 1187 (quoting Medina v. City and County of Denver, 960 F.2d 1493, 1498 (10th Cir. 1992) (footnote omitted).

The district court compared the facts of Cruz, where the decedent was hogtied, to the facts of this case and concluded there was no clearly established law prohibiting the troopers' actions because of the dissimilarity between the factual scenarios. In Cruz, Wyoming police officers responded to a complaint of a naked man running on the exterior landing of an apartment building. Id. at 1186. When the officers arrived, Mr. Cruz, the man on the landing, was jumping up and down and kicking his legs in the air. When he descended from the landing, the officers wrestled him to the ground and handcuffed him. They applied a nylon restraint to his ankles to abate his continued struggle. Then a metal clip was used to fasten the wrist and ankle restraints together, a restraint technique known as hog-tying. Shortly thereafter, Mr. Cruz's face blanched. He was rushed to the hospital, where he was pronounced dead on arrival. Expert reports indicated that Mr. Cruz's death resulted from positional asphyxiation.

Although we held there was not clearly established law prohibiting the officers' actions at the time they encountered Mr. Cruz, we also made clear that similar future conduct was prohibited. Specifically, we stated, "officers may not apply th[e hog-tie] technique when an individual's diminished capacity is apparent." Id. at 1188. To reach this conclusion, we not only evaluated hog- 19- tying cases and the risks of that technique, we also generally discussed the known dangers of "sudden custody death syndrome." Id. at 1189. We made specific note of "the relationship between improper restraints and positional asphyxiation." Id. In particular, we highlighted the "breathing problems created by pressure on the back and placement in a prone position, especially when an individual is in a state of 'excited delirium.' These breathing problems lead to asphyxiation." Id.

The district court believed that the type of restraint used in Cruz was sufficiently different from that employed on Mr. Weigel that Cruz did not clearly establish the unconstitutionality of defendants' alleged actions. But our analysis in this case of the constitutionality of the restraint of Mr. Weigel does not require us to compare the facts of Cruz to the allegations here. It is based on more general principles. The Fourth Amendment prohibits unreasonable seizures. We do not think it requires a court decision with identical facts to establish clearly that it is unreasonable to use deadly force when the force is totally unnecessary to restrain a suspect or to protect officers, the public, or the suspect himself. Yet, as explained above, there is evidence that this is what happened here: even after it was readily apparent for a significant period of time (several minutes) that Mr. Weigel was fully restrained and posed no danger, the defendants continued to use pressure on a vulnerable person's upper torso while he was lying on his stomach.

A reasonable officer would know these actions present a substantial and totally unnecessary risk of death to the person. As the Supreme Court has stated:

For a constitutional right to be clearly established, its contours must be sufficiently clear that a reasonable official would understand that what he is doing violates that right. This is not to say that an official action is protected by qualified immunity unless the very action in question has previously been held unlawful, but it is to say that in light of pre-existing law the unlawfulness must be apparent.

Hope v. Pelzer, 536 U.S. 730, 739 (2002) (citations and internal quotations omitted). Cruz turns out to be highly relevant to this case, but not for its legal teaching. Rather, the opinion was apparently the reason for the extensive WLEA training on positional asphyxia that we describe above. The troopers' training instructor, Trooper Terry Vincent, testified he received a memorandum, distributed state wide, discussing the Cruz decision. Aplt. App., vol. II at 484. Trooper Henderson recalled Trooper Vincent posting "some case law in our office" regarding hog-tying or positional asphyxiation called "Cruz versus Wyoming or something like that." Id. at 418. Trooper Broad testified he vaguely remembered the decision in Cruz and understood it to be the reason that the Wyoming Highway Patrol was prohibited from hog-tying detainees. Id. at 367.

If Cruz had not been handed down, perhaps Wyoming troopers would not have received training on positional asphyxia and would be uninformed about the danger. But the reasonableness of an officer's actions must be assessed in light of the officer's training. The defendants' training informed them that the force they used upon Mr. Weigel produced a substantial risk of death. Because it is clearly established law that deadly force cannot be used when it is unnecessary to restrain a suspect or secure the safety of officers, the public, or the suspect himself, the defendants' unnecessary use of deadly force violated clearly established law.

We recognize the events leading up to Mr. Weigel's death happened quickly. We further acknowledge that, up to a point, the troopers were protecting themselves and the public from Mr. Weigel and Mr. Weigel from himself. But we are not addressing split second decisions by law enforcement officers to protect themselves and the public. Nor are we stating that the troopers necessarily acted unreasonably. If, however, the facts plaintiffs proffered are true and the jury draws the inferences most supportive of plaintiffs' position, then the law was clearly established that applying pressure to Mr. Weigel's upper back, once he was handcuffed and his legs restrained, was constitutionally unreasonable due to the significant risk of positional asphyxiation associated with such actions. We said this overtly, if not by strong and deducible inference, in Cruz. Moreover, cases from other circuits have stated it is "clearly established that putting substantial or significant pressure on a suspect's back while that suspect is in a face-down prone position after being subdued and/or incapacitated constitutes excessive force." Champion v. Outlook Nashville, Inc., 380 F.3d 893, 903 (6th Cir. 2004). See also Drummond ex rel. Drummond v. City of Anaheim, 343 F.3d 1052, 1061-62 (9th Cir. 2003); Gutierrez, 139 F.3d at 450-51. In these circumstances, defendants are not entitled to qualified immunity at this stage of the proceedings.

* * *

http://ca10.washburnlaw.edu/cases/2008/10/05-8094.pdf
Outcome: Accordingly, we REVERSE the district court's order dismissing plaintiffs' § 1983 claims against the troopers on the basis of qualified immunity, and we REMAND for further proceedings.
Plaintiff's Experts:
Defendant's Experts:
Comments: