Information
About MoreLaw
Contact MoreLaw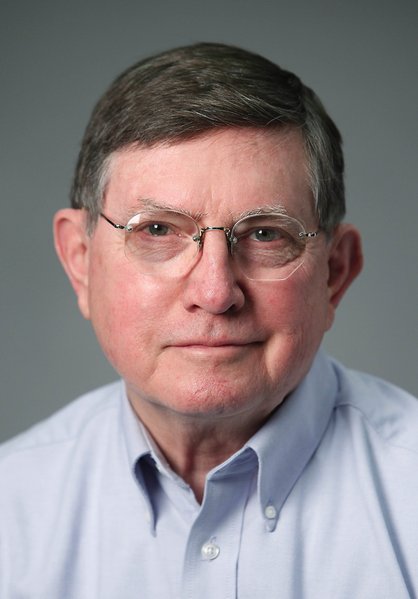 Please E-mail suggested additions, comments and/or corrections to Kent@MoreLaw.Com.
Help support the publication of case reports on MoreLaw
Date: 08-20-2019
Case Style:
John S. Young v. The State of Texas
Case Number: 03-18-00080-CR
Judge: Thomas J. Baker
Court: TEXAS COURT OF APPEALS, THIRD DISTRICT, AT AUSTIN
Plaintiff's Attorney: The Honorable Stacey M. Soule
Ms. Sarah M. Harp
Defendant's Attorney: Mr. David M. Guinn Jr.



Do you need a criminal defense lawyer in Austin?
Call: 888-354-4529 and we will help you find one for free.



Description:


MoreLaw Virtual Receptionists
Never Miss Another Call
Don't Wait - Call 918-582-6422 Today








Young was John Sullivan's criminal attorney on possession-of-child-pornography and
solicitation-of-a-minor charges. After Sullivan was arrested on those charges, he hired Ray Zapata
and Armando Martinez, local bail bondsmen, to help secure his bond. After Sullivan was bonded
from jail, Zapata introduced Sullivan to Young.
Besides helping to secure Sullivan's bond, Zapata agreed to drive Sullivan around,
to perform errands for him, and to monitor him. Approximately two months after Sullivan was
released from jail and after Sullivan met Young, Zapata drove to Sullivan's home and knocked on
his door, but Sullivan did not answer. When Zapata returned a few hours later, Sullivan still did not
answer the door, and Zapata called Martinez for help. After Martinez arrived, he went into the home
through a window. Once inside, Martinez found Sullivan's deceased body in the bathroom and then
called the police. While at Sullivan's home, Zapata took a religious book that belonged to Sullivan.
Shortly thereafter, Young's friend and former employee, attorney Chris Hartman, cut
two pages out of Sullivan's book that contained a holographic will ostensibly written by Sullivan and
filed the will with the probate court. The will named Young as the sole beneficiary of the estate.
Following a hearing, the probate court issued an order admitting the holographic will as a muniment
of title and bequeathing all of Sullivan's sizeable estate to Young.1
Sullivan's death and his will have been the subject of several criminal and civil appeals1 before this Court. See, e.g., Zapata v. State, No. 03-17-00537-CR, 2019 WL 2518752 (Tex. App.—Austin June 19, 2019, no pet. h.) (mem. op., not designated for publication); Chabot v. Estate of Sullivan, No. 03-17-00865-CV, ___ S.W.3d ___, 2019 WL 1271725 (Tex. App.—Austin Mar. 20, 2019, pet. filed); Law Offices of John S. Young, P.C. v. Deadman, No. 03-17-00148-CV, 2017 WL 6273258 (Tex. App.—Austin Dec. 5, 2017, no pet.) (mem. op.). 2
After the police began investigating the circumstances surrounding the creation of
the will, Young was charged with the following offenses:
(1) encouraging or directing or aiding or attempting "to aid another" "with intent to defraud or harm" "to make or complete or execute a writing, namely: a will, that purported to be the act of . . . Sullivan, who did not authorize the act of writing said will";
(2) encouraging or directing or aiding or attempting "to aid another" "with intent to defraud or harm" "to pass or publish to" the probate court "a forged writing, namely: a will, knowing such writing to be forged, and such writing had been made or completed or executed such that it purported to be the act of . . . Sullivan, who did not authorize the act of writing said will";
(3) unlawfully appropriating, "by acquiring or otherwise exercising control over, property, namely: money or real property, of the value of $200,000 or more, from the Estate of . . . Sullivan or from any heirs of . . . Sullivan, the owner thereof, without the effective consent of the owner, and with intent to deprive the owner of the property"; and
(4) knowingly transferring "the proceeds of criminal activity, namely: a check written to . . . Hartman for $167,500 which was proceeds derived from the theft from the Estate of . . . Sullivan or theft from any heirs of . . . Sullivan, and the value of the proceeds was $100,000 or more but less than $200,000."2
At the time that the offenses were alleged to have occurred, the Penal Code specified that2 theft was a first-degree felony if the value of the property appropriated was $200,000 or more and that money laundering was a second-degree felony if the value of the funds transferred was between $100,000 and $200,000. See Act of May 29, 2011, 82d Leg., R.S., ch. 1234, § 21, sec. 31.03(e)(7), 2011 Tex. Gen. Laws 3302, 3311 (amended 2015 & 2017) (current version at Tex. Penal Code § 31.03(e)(7)); Act of May 30, 2005, 79th Leg., R.S., ch. 1162, § 2, sec. 34.02(e)(3), 2005 Tex. Gen. Laws 3802, 3803 (amended 2015) (current version at Tex. Penal Code § 34.02(e)(3)). The statutes have been amended and now specify that theft is a first-degree felony if the value of the property at issue is $300,000 or more and that money laundering is a second-degree felony if the value of the funds is between $150,000 and $300,000. Because the sufficiency of the evidence pertaining to the value of the property for those offenses is undisputed and because no other substantive amendments were made to the statutes, we will refer to the current versions of the statutes in question. 3
At the end of the guilt-or-innocence phase, the jury found Young guilty of all four charges.
Following his convictions, Young filed a motion for new trial. After convening a
hearing and considering the parties' arguments, the district court denied the motion and issued
findings of fact and conclusions of law supporting its ruling.
DISCUSSION
Sufficiency of the Evidence
In his first issue, Young contends that the evidence was insufficient to support his
convictions.
Under a legal-sufficiency standard of review, appellate courts view the evidence in the
light most favorable to the verdict and determine whether "any rational trier of fact could have found
the essential elements of the crime beyond a reasonable doubt." Jackson v. Virginia, 443 U.S. 307,
319 (1979). When performing this review, an appellate court must bear in mind that it is the
factfinder's duty to weigh the evidence, to resolve conflicts in the testimony, and to make
"reasonable inferences from basic facts to ultimate facts." Id.; see also Tex. Code Crim. Proc.
art. 36.13 (explaining that "jury is the exclusive judge of the facts"). Moreover, appellate courts
must "determine whether the necessary inferences are reasonable based upon the combined and
cumulative force of all the evidence when viewed in the light most favorable to the verdict." Hooper
v. State, 214 S.W.3d 9, 16-17 (Tex. Crim. App. 2007). Furthermore, appellate courts presume that
conflicting inferences were resolved in favor of the conviction and "defer to that determination."
Clayton v. State, 235 S.W.3d 772, 778 (Tex. Crim. App. 2007). Courts must bear in mind that
"direct and circumstantial evidence are treated equally" and that "[c]ircumstantial evidence is as
4
probative as direct evidence in establishing the guilt of an actor" and "can be sufficient" on its
own "to establish guilt." Kiffe v. State, 361 S.W.3d 104, 108 (Tex. App.—Houston [1st Dist.] 2011,
pet. ref'd).
In reviewing the legal sufficiency of the evidence supporting a conviction, appellate
courts consider "all evidence that the trier of fact was permitted to consider, regardless of whether
it was rightly or wrongly admitted." Demond v. State, 452 S.W.3d 435, 445 (Tex. App.—Austin
2014, pet. ref'd). The evidence is legally insufficient if "the record contains no evidence, or merely
a 'modicum' of evidence, probative of an element of the offense" or if "the evidence conclusively
establishes a reasonable doubt." Kiffe, 361 S.W.3d at 107 (quoting Jackson, 443 U.S. at 320).
When presenting this issue on appeal, Young contends that the money-laundering
charge "is facially derivative from" the theft charge and that both of those charges are "impliedly
derivative from" the two forgery charges. Building on this premise, Young urges that "if the
evidence is insufficient to demonstrate either that (1) the will was a forgery, or (2) that . . . [he] knew
it was a forgery, then" all four judgments of conviction "must be reversed and this Court must
render" judgments "of acquittal." For the purpose of resolving this issue on appeal, we will assume
without deciding that Young's proposition is correct and will consider whether the evidence is
sufficient to establish that the will was a forgery and that Young knew that the will was a forgery.
Under the Penal Code, "'[f]orge' means . . . to alter, make, complete, execute, or
authenticate any writing so that it purports: (i) to be the act of another who did not authorize that act;
(ii) to have been executed at a time or place or in a numbered sequence other than was in fact the
case; or (iii) to be a copy of an original when no such original existed" or "to issue, transfer, register
5
the transfer of, pass, publish, or otherwise utter a writing that is forged within the meaning" set out
in the first portion of the definition. Tex. Penal Code § 32.21. Moreover, a "person commits an
offense if he forges a writing with the intent to defraud another." Id. § 32.21(b). "Intent to defraud
or harm may be established by circumstantial evidence," Leroy v. State, 512 S.W.3d 540, 543 (Tex.
App.—Houston [1st Dist.] 2016, no pet.), including "the conduct of the" defendant, Guevara v.
State, 152 S.W.3d 45, 50 (Tex. Crim. App. 2004).
When challenging the sufficiency of the evidence pertaining to whether the will was
forged, Young concedes that the State presented evidence suggesting that the handwriting in the
document at issue did not belong to Sullivan, but Young contends that the evidence came from
"marginally competent lay witnesses" and from "an inconclusive expert report." More specifically,
Young notes that the State called Sullivan's former attorney Joe Hernandez and Sullivan's half
sister Louise Chabot to testify about the handwriting found in the will, but Young contends that
the witnesses' familiarity with Sullivan's handwriting was "stale" because Hernandez represented
Sullivan in a legal matter several years before the events in question and because "Sullivan had cut
off contact with . . . Chabot nearly fifteen years" before the will was made. Similarly, Young notes
that Sarah Pryor testified as a handwriting expert for the State, but he contends that Pryor's testimony
was generally inconclusive regarding who wrote the will and that she could not identify or eliminate
any individual as being the author of the will or as the person who signed Sullivan's signature.
Additionally, Sullivan's financial advisor, Greg Estes, testified that the signature in the will looked
like it was Sullivan's writing and that the signature appeared similar to the signature on a prior
holographic will that Sullivan wrote before having surgery years earlier. Furthermore, Sullivan's
6
friend, Jean Bundrant, testified that the directives in the will naming Young as a beneficiary were
consistent with statements Sullivan made months earlier about his estate.
Alternatively, Young asserts that even if the will was forged, the evidence was
insufficient to establish that he knew the will was forged. When presenting this argument, Young
contends that the State's case rested on speculation that he conspired with Zapata to forge the will
and that he directed Zapata to perform tasks in furtherance of that plan. Stated differently, Young
argues that there is no evidence suggesting "any kind of conspiracy" or "pointing to . . . Young as
having a mental state in which he viewed the will as anything other than . . . Sullivan's last wishes."
Accordingly, Young urges that his conduct as it pertained to probating the will and obtaining title
to the assets in the estate were not indicative of any belief that the will was forged. Moreover,
Young testified during trial that he was unaware of the will until Hartman told him about it, that he
believed that Sullivan wrote the will, and that the writing in the will looked like Sullivan's. Further,
Young called several witnesses to the stand who testified that Young was very surprised when he
found out that he was named as a beneficiary in Sullivan's will.
Besides the evidence Young highlighted, other evidence was also presented during
the trial. Texas Ranger John Hanna testified that the will contained multiple grammar and spelling
errors as well as factual mistakes. Chabot testified that Sullivan was an educated man who knew
how to write well and liked to use Latin phrases and that the writing in the alleged will did not look
like Sullivan's writing because it was printed rather than cursive, because it did not contain Latin
phrases, because all of the "I's" were written in lower case even when inappropriate, and because
the signature did not look like Sullivan's regular signature.
7
Scott Quinn testified that he was friends with Sullivan, that the directives in the will
were inconsistent with Sullivan's previously expressed "after-death wishes," and that the will did
not look like Sullivan's writing because it did not contain Latin phrases and had spelling and
grammar errors. Tracy Manning, who regularly engaged in real-estate transactions with Sullivan,
as well as Hernandez and Martinez all testified that the handwriting in the will did not match
Sullivan's. Moreover, Hernandez and Zapata's long-time friend Juan Marquez both testified that
the handwriting looked like Zapata's. In addition, Marquez and Hernandez testified that Zapata
often misspelled words and had poor grammar. Further, the State's handwriting expert, Pryor,
testified that she examined the handwriting in the will, that she compared that writing with known
writing samples from Sullivan and Zapata, and that she concluded that there were "indications" that
Sullivan did not sign the will or write the contents of the will and that "Zapata may have written the
extended portion of the" will. Pryor also testified that "Sullivan had a high skill level" for writing,
that Zapata "had a moderate skill level" for writing, and that the will was written by someone with
a "moderate skill level."
In addition, as set out earlier, the alleged will made Young the sole beneficiary of
Sullivan's estate even though Sullivan and Young had only met two months before Sullivan died.
The alleged will also specified that it was created two days before Sullivan was found dead and
that Zapata witnessed the writing of the will. Although Estes testified that the signature in the will
looked like Sullivan's, he also admitted that Young transferred an investment account worth more
than $1 million to him so that he could manage the account.
Further, Martinez testified that after he found Sullivan's body, he told Zapata that they
needed to call the police but that Zapata took a photo of the body instead, called Young multiple
8
times, and sent the photo of the body to Young. Martinez explained that he told Zapata that they
should leave the scene but that Zapata told Martinez while he was on the phone with Young to "wait;
we can't go just yet. Give me a little time. I've got to find a document with . . . Sullivan's signature
on it." Further, Martinez related that after Zapata talked with Young, Zapata took one of Sullivan's
religious books before the police arrived.
Consistent with Martinez's testimony, the records for Young's, Zapata's, and
Hartman's phones for the time shortly after Sullivan's body was discovered documented that there
were fifteen phone calls between Young and Zapata, eight phone calls between Young and Hartman,
and seven phone calls between Zapata and Hartman. The records also showed that a few minutes
after Martinez called the police, Young, Hartman, and Zapata were all on a conference call together.
Testimony was presented at trial indicating that on the day after Sullivan was found,
Hartman filed the alleged holographic will written in Sullivan's book, and both probate court clerks
testified that Hartman seemed nervous when he filed the will. Additionally, Hartman filed on behalf
of Young an emergency application to cremate Sullivan's body just a few days after Sullivan was
found. Moreover, Young and Hartman both testified that Young was concerned about being able
to collect legal fees from Sullivan's estate. Hartman also testified that Young instructed him to
probate the will in the quickest and least expensive way possible.
Hernandez testified that Young told him that Young's "good friend" Zapata witnessed
Sullivan prepare the will. Hernandez further testified that after he told Young that Sullivan had
a sister, Young responded by repeatedly stating, "you didn't say that, Brother, I didn't hear that"
before walking away. Furthermore, Martinez explained in his testimony that when he later questioned
Zapata about the authenticity of the will, Zapata could not look him in the eye.
9
Additionally, evidence was presented during trial that in the seven months after
Sullivan died Young spent over one million dollars of the money that he obtained from Sullivan's
estate. Further, the evidence at trial showed that Young wrote a check to Hartman for $167,500
from the proceeds of Sullivan's estate, that Hartman subsequently gave Zapata a check for $65,312.50
that did not specify for whom the check was written, and that Zapata gave Marquez the check with
Marquez's name filled out on the check. Moreover, Marquez placed the funds in his IOLTA account
but changed the address for the account to Zapata's address. Finally, Zapata ordered checks and a
signature stamp with Marquez's signature on it and wrote multiple checks from the IOLTA account
to himself or on his behalf.
In light of our standard of review and given the evidence regarding the circumstances
in which the will was allegedly discovered, the will's purported creation within two days of Sullivan's
death, the will's naming of Young as sole beneficiary even though Sullivan had only known Young
a few months, and the unusual behavior of the individuals involved as well as the evidence indicating
that the handwriting in the will was not Sullivan's, a jury could reasonably determine beyond a
reasonable doubt that the will was a forgery and that Young was aware that the will was a forgery.
Cf. Leroy, 512 S.W.3d at 544 (determining that evidence was sufficient to support jury determination
that defendant knew that check was forged based on "suspicious circumstances").
For these reasons, we overrule Young's first issue on appeal.
Testimony of Zapata
In his second issue on appeal, Young contends that the district court erred by failing
to grant his motion asking the court to "continue the trial until alleged co-conspirator . . . Zapata
10
would be available to testify." In his motion to continue, Young noted that Zapata was "invoking
his 5th Amendment privilege" while "his case is pending" and, accordingly, asserted that the trial
should be postponed because Zapata was unavailable to testify. As support for his request, Young
attached a "sworn proffer" from Zapata's attorney stating that Zapata would provide exculpatory
evidence but could not currently do so because his conviction had not yet become final. See
Harston v. State, 59 S.W.3d 780, 784 (Tex. App.—Texarkana 2001, no pet.) (explaining that motion
for continuance "must have the affidavit of the missing witness or a showing under oath from
some other source that the witness would have actually testified to such facts"). More specifically,
Zapata's attorney stated that he believed that Zapata would testify that he found the alleged will in
Sullivan's book, that he read the contents of the will, that the will left all of Sullivan's estate to
Young, that Young did not ask Zapata "to forge" the will, and that Young "had no knowledge" of
the will until he was informed by Zapata or Hartman. In light of the preceding, Young urges this 3
On appeal, Young contends that the harm from not being able to call Zapata as a witness3 was enhanced in this case because grand jury testimony given by Zapata was presented to the jury. The portion of the record that Young refers to when making this argument is a hearing held outside the presence of the jury in which the parties were arguing about the admissibility of an exhibit containing prior testimony given by Young in a related proceeding in which he discussed Sullivan's handwriting and was asked whether he was familiar with the contents of prior testimony given by Zapata. During the hearing, Young objected to any reference to Zapata's prior testimony, and the district court sustained the objection and ruled that those portions of the exhibit referencing Zapata's prior testimony were not admissible. Moreover, a redacted version of the exhibit was admitted into evidence without objection, and the redacted version did not have references to Zapata's prior testimony. Accordingly, it does not appear that Zapata's grand jury testimony was presented to the jury in the manner suggested by Young in his brief. 11
Court "to vacate the judgment of conviction and remand this case for trial to commence not earlier
than the date of finality of co-defendant Zapata's case."4
Article 29.03 of the Code of Criminal Procedure provides that "[a] criminal action
may be continued on the written motion of the State or of the defendant, upon sufficient cause
shown; which cause shall be fully set forth in the motion. A continuance may be only for as long as
is necessary." Tex. Code Crim. Proc. art. 29.03. "The granting or denying of a motion for continuance
In his brief, Young refers to Whitmore v. State, 570 S.W.2d 889 (Tex. Crim. App. 1976)4 (op. on reh'g), as standing for the proposition that "where a witness is unavailable at trial due to a [Fifth] Amendment privilege that is resolved either by acquittal or final conviction, if that witness's testimony is sufficient to establish a reasonable probability of a different result at retrial, then such testimony constitutes newly available evidence entitling a defendant to a new trial." In that case, Whitmore and Totty were charged with murder and tried separately, and Whitmore was alleged to have hired Totty to kill Rummel. Id. at 894. Whitmore was convicted before the conclusion of Totty's trial. Id. at 895. In his motion for new trial filed after Totty was acquitted, Whitmore stated that he wanted Totty to testify but that "Totty would have asserted his Fifth Amendment right and refused to testify." Id. In addition, Whitmore offered during the hearing on the motion a copy of the transcript of Totty's testimony given at the trial in which he was acquitted. Id. In his prior testimony, Totty explained that he shot Rummel after seeing her with a knife in her hand and after Whitmore screamed for help. Id. The trial court denied the motion for new trial, and the court of criminal appeals determined that the trial court should have granted the motion. Id. at 895, 899. In its analysis, the court of criminal appeals noted that "[a] defendant may not call as a witness a co-defendant who has indicated he will assert his privilege against self-incrimination under the Fifth Amendment" but explained that "after the witness has been convicted or acquitted that witness'[s] testimony then becomes available." Id. at 896. Moreover, the court explained that Whitmore "was harmed by not being granted a new trial" given that the jury in Totty's trial believed his testimony that he shot Rummel to protect Whitmore. Id. at 898.
However, unlike Whitmore, nothing in the record in this case indicates that Zapata was acquitted. Cf. Zapata, 2019 WL 2518752 (affirming Zapata's conviction). Perhaps more importantly, there is nothing in the record before this Court demonstrating what Zapata's actual testimony would be. In addition, for reasons discussed more thoroughly in the body of the opinion, we do not believe, in light of the evidence of Young's guilt and of the evidence that Young presented in his defense, that there is a reasonable probability that Zapata's testimony would have resulted in a different outcome at trial. Accordingly, we do not believe the analysis from Whitmore is applicable here. 12
is within the sound discretion of the trial court." Renteria v. State, 206 S.W.3d 689, 699 (Tex. Crim.
App. 2006). Accordingly, "[w]e review a trial court's ruling on a motion for continuance for abuse
of discretion." Gallo v. State, 239 S.W.3d 757, 764 (Tex. Crim. App. 2007). Under that standard,
a trial court's ruling will only be deemed an abuse of discretion if it is so clearly wrong as to lie
outside "the zone of reasonable disagreement," Lopez v. State, 86 S.W.3d 228, 230 (Tex. Crim. App.
2002), or is "arbitrary or unreasonable," State v. Mechler, 153 S.W.3d 435, 439 (Tex. Crim. App.
2005). In the circumstances present here, "[t]o establish an abuse of discretion, there must be a
showing that the defendant was actually prejudiced by the denial of the motion." Splawn v. State,
160 S.W.3d 103, 108 (Tex. App.—Texarkana 2005, pet. ref'd).
As set out above, Young included Zapata's lawyer's affidavit specifying what the
lawyer believed that Zapata would testify to if given an opportunity. During a pretrial hearing on
the motion, the district court admitted into evidence transcripts offered by the State of testimony
given by Zapata at three prior related proceedings that contradicted many of the statements in the
affidavit from his lawyer. For example, Zapata repeatedly testified that he did not read the contents
of Sullivan's book or the will before handing the book to Young and that he never opened the
book. Cf. Williams v. State, 625 S.W.2d 769, 771 (Tex App.—Houston [14th Dist.] 1981, pet. ref'd)
(noting that trial court could have concluded "that the testimony appellant's codefendant would
offer was patently false" when determining that trial court did not abuse its discretion by denying
motion for continuance). If the district court had granted the motion to continue and if Zapata's
testimony was consistent with his lawyer's description, Zapata's testimony could potentially have
subjected him to impeachment by his prior testimony. See Tex. R. Evid. 613 (setting out process for
questioning witness regarding prior inconsistent statement).
13
Also, the length of the continuance needed to secure Zapata's testimony was unclear.
Zapata was convicted shortly before the trial at issue in this appeal, but "he would not be free to
testify without the fear of self-incrimination" for the charged offenses "until he had exhausted all
rights to judicial review." See Macias v. State, Nos. 01-06-00316—00319-CR, 2007 WL 4284857,
at *5 (Tex. App.—Houston [1st Dist.] Dec. 6, 2007, pet. ref'd) (mem. op., not designated for
publication) (emphasis added). Although this Court recently affirmed Zapata's conviction, see
Zapata v. State, No. 03-17-00537-CR, 2019 WL 2518752 (Tex. App.—Austin June 19, 2019, no pet.
h.) (mem. op., not designated for publication), Zapata may still challenge his conviction by appealing
to the court of criminal appeals. Moreover, the record before this Court indicates that Zapata may
have also invoked his Fifth Amendment privilege to avoid subjecting himself to a perjury charge.
For that reason, the time needed for a continuance could seemingly extend indefinitely beyond
the time in which his conviction for the charged offenses has become final. See Varela v. State,
561 S.W.2d 186, 191 (Tex. Crim. App. 1978) (explaining that "[i]f the evidence does not indicate
a probability that the witness can be secured by a postponement, or if it appears that a continuance
due to the absence of the witness would delay the trial indefinitely, the motion may be properly
denied"), superseded by rule on other grounds as stated in Bodin v. State, 807 S.W.2d 313, 317
(Tex. Crim. App. 1991); see also Deckard v. State, 953 S.W.2d 541, 544 (Tex. App.—Waco 1997,
pet. ref'd) (noting that State may pursue perjury charge by showing that defendant's "original
testimony was actually true, and consequently, his later statements directly contradicting this truthful
testimony must necessarily be false"). Further, although Zapata's attorney provided a statement
regarding what he believed Zapata would testify to, because Zapata "affirmatively invoked his Fifth
14
Amendment rights, 'it would be mere speculation to conclude that the proposed testimony by the
codefendant would have been of such weight and believability as to influence the decision of the
jury.'" Cf. Macias, 2007 WL 4284857, at *5 (quoting Williams, 625 S.W.2d at 771).
Finally, to the extent that Zapata's attorney's statement indicates what Zapata would
have actually testified to, we note that Young introduced similar evidence through various witnesses
testifying that it was Sullivan's intent to leave his estate to Young, that Young believed the will to
be a valid one made by Sullivan, that Young was surprised by the contents of the will, and that
Young was an honest person.
For all of these reasons, we must conclude that the district court did not abuse its
discretion by denying the motion for continuance.
Accordingly, we overrule Young's second issue on appeal.5
In the heading to his second issue, Young wrote that the district court's ruling deprived him5 "of his constitutional due process rights to a fair trial as well as the rights to compel attendance of Zapata as a witness and to confront and cross[-]examine him." However, other than assert that he was harmed by his inability to cross-examine Zapata regarding his prior grand jury testimony as discussed in footnote 3, see supra n.3 (discussing how prior testimony was discussed outside presence of jury); see also Ellis v. State, 99 S.W.3d 783, 789 (Tex. App.—Houston [1st Dist.] 2003, pet. ref'd) (noting that defendant "has no constitutional guarantee to cross-examine and confront his own witness, since that witness is not "against him"), Young does not otherwise argue in the analysis portion of his second issue that the district court's rulings violated his constitutional rights, see Tex. R. App. P. 38.1(i) (requiring appellant's brief to contain "clear and concise argument for the contentions made, with appropriate citations to authorities and to the record"); Contreras v. State, No. 03-10-00698-CR, 2013 WL 3270910, at *1 (Tex. App.—Austin June 19, 2013, no pet.) (mem. op., not designated for publication) (explaining that failure to specifically argue and analyze issue or provide authorities and record citations waives any error on appeal); see also Broxton v. State, 909 S.W.2d 912, 918 (Tex. Crim. App. 1995) (stating that "even constitutional errors may be waived"). Moreover, to the extent that Young's brief can be read as asserting that the district court's ruling violated his constitutional rights, we would be unable to sustain the issue in light of the reasons given above and in light of the evidence of Young's guilt. See Simmons v. State, Nos. 03-1200278—00280-CR, 2014 WL 2568493, at *2 (Tex. App.—Austin June 3, 2014, no pet.) (mem. op., 15
Jury Argument
In his third issue on appeal, Young contends that the district court erred by failing to
grant his motion for new trial on the ground that the district court should have granted his request
for a mistrial after the State allegedly made "improper argument before the jury" during the
punishment phase by "informing the jury as to the availability of an appeal bond." The relevant
exchange referenced by Young reads as follows:
[State]: And my single recommendation that I will give to you is that the floor for your consideration be 10 years. The reason for that is that any sentence 10 years or more—or any sentence less than 10 years will cause the Defendant to be released on an appeal bond pending resolution of this case.
[Young]: Your Honor, I object. He's arguing outside the law that this jury has been charged with. This is improper. Arguing outside the law.
[District Court]: Sustain the objection.
[State]: It's the Code of Criminal Procedure, Your Honor, Article 44.04.
[Young]: And we also ask that the jury be instructed to disregard.
[District Court]: Disregard the last statement.
[Young]: And because of the continuing egregious nature, we have to move for a mistrial.
[District Court]: Motion denied.
When asserting that the State made improper arguments in front of the jury, Young
likens his argument regarding an appellate bond to an improper jury argument regarding whether a
not designated for publication) (noting that "right to compulsory process . . . is not without limits" and that defendant must show that witness's testimony would be favorable and material to defense). 16
defendant will be released on parole. See Pryor v. State, No. 03-13-00347-CR, 2015 WL 2066228,
at *3 (Tex. App.—Austin May 1, 2015, pet. ref'd) (mem. op., not designated for publication).
Further, Young notes that article 44.04 of the Code of Criminal Procedure gives trial courts the
discretion to allow a defendant to pay an appeal bond provided that the sentence imposed is not
greater than or equal to ten years, see Tex. Code Crim. Proc. art. 44.04(b), (c), and asserts that the
State's argument "circumvent[ed]" that statute by instructing the jury to assess a sentence that would
not allow for release on an appeal bond and "interject[ed] new facts harmful to the accused" because
the jury was not given an instruction regarding appeal bonds. Moreover, Young contends that the
State misrepresented the law by stating that he would automatically be released on an appeal bond
rather than stating that it was possible that he could be released. Additionally, as support for his
arguments, Young highlights that he received sentences of eleven years in prison for the two felony
charges even though the charges were for felonies of different degrees. Finally, Young contends that
the district court's instruction to disregard was "insufficient to cure the argument."6
A trial court's denial of a motion for new trial is reviewed under an abuse-of
discretion standard. Charles v. State, 146 S.W.3d 204, 208 (Tex. Crim. App. 2004), superseded by
In its appellee's brief, the State asserts that Young has not preserved his third issue for6 appellate consideration because his general request for a mistrial was "too broad to comport with the current" appellate arguments that he presents in this issue regarding whether the State's comments circumvented article 44.04 and whether the State's comments interjected new facts that were harmful to him. See Yazdchi v. State, 428 S.W.3d 831, 844 (Tex. Crim. App. 2014) (stating that "the point of error on appeal must comport with the objection made at trial"). We disagree. When objecting to the State's argument, Young asserted that the State was "arguing outside the law that this jury has been charged with," and the context of the exchange demonstrates that Young was referring to article 44.04 of the Code of Criminal Procedure. See Tex. R. App. P. 33.1 (setting out requirements for preserving issue for appellate consideration, including stating grounds "with sufficient specificity to make the trial court aware of the complaint, unless the specific grounds were apparent from the context"). Accordingly, we conclude that Young has preserved his third issue for appellate consideration. 17
rule on other grounds as stated by State v. Herndon, 215 S.W.3d 901, 905 n.5 (Tex. Crim. App.
2007). Similarly, "[a]ppellate courts review a trial court's denial of a motion for mistrial under an
abuse-of-discretion standard of review." Browne v. State, 483 S.W.3d 183, 203 (Tex. App.—Austin
2015, no pet.). A mistrial will only be required under extreme circumstances where the prejudice
is incurable. Archie v. State, 221 S.W.3d 695, 699 (Tex. Crim. App. 2007); see also Hawkins v.
State, 135 S.W.3d 72, 77 (Tex. Crim. App. 2004) (explaining that mistrial may be used as "remedy
for improper conduct that is 'so prejudicial that expenditure of further time and expense would be
wasteful and futile'" (quoting Ladd v. State, 3 S.W.3d 547, 567 (Tex. Crim. App. 1999))). When,
as in this case, the trial court makes express findings of fact pertaining to its ruling, we defer to
those findings of fact if the record supports them. See Tex. R. App. P. 21.8(b); State v. Hernandez,
363 S.W.3d 745, 750 (Tex. App.—Austin 2011, pet. ref'd). "At a motion for new trial hearing, the
judge alone determines the credibility of the witnesses." Colyer v. State, 428 S.W.3d 117, 122 (Tex.
Crim. App. 2014). "Even if the testimony is not controverted or subject to cross-examination, the
trial judge has discretion to disbelieve that testimony." Id.
In resolving the issue presented on appeal, we must first determine whether the
district court erred by failing to grant the motion for new trial on the ground alleged before
addressing whether Young was harmed. Cf. Hawkins, 135 S.W.3d at 76-77 (explaining that because
trial court sustained objection and granted request for instruction to disregard, "[t]he only adverse
ruling—and thus the only occasion for making a mistake—was the trial court's denial of the motion
for mistrial" and that "[a] harm analysis is employed only when there is error, and ordinarily, error
occurs only when the trial court makes a mistake"). However, because this issue is based on the
18
district court's ruling denying Young's request for a mistrial, the analysis will involve "most, if not
all, of the same considerations that attend a harm analysis." Archie, 221 S.W.3d at 700 (quoting
Hawkins, 135 S.W.3d at 77). In performing a harm analysis pertaining to improper jury arguments,
reviewing courts consider the following: "(1) the severity of the misconduct (the magnitude of the
prejudicial effect of the prosecutor's remarks); (2) the measures adopted to cure the misconduct (the
efficacy of any cautionary instruction by the judge); and, (3) the certainty of conviction absent the
misconduct (the strength of the evidence supporting the conviction)." Berry v. State, 233 S.W.3d 847,
858-59 (Tex. Crim. App. 2007). When the allegedly improper argument was made during the
punishment phase, courts "analyze the third factor with regard to the certainty of the punishment
assessed." Archie, 221 S.W.3d at 700.
"[F]or an improper jury argument to warrant a reversal, it must be 'extreme or
manifestly improper.'" Kelly v. State, No. 02-08-00364-CR, 2010 WL 3834526, at *14 (Tex. App.—
Fort Worth Sept. 30, 2010, no pet.) (per curiam) (mem. op., not designated for publication) (quoting
Guidry v. State, 9 S.W.3d 133, 154 (Tex. Crim. App. 1999)). Generally speaking, "[a]n instruction
to disregard" is sufficient to cure error stemming from improper jury argument. Bautista v. State,
363 S.W.3d 259, 265 (Tex. App.—San Antonio 2012, no pet.); Bruton v. State, 921 S.W.2d 531, 535
(Tex. App.—Fort Worth 1996, pet. ref'd). When the trial court provides an instruction to disregard,
the error is reversible only when the statements are "extreme or manifestly improper, violative of a
mandatory statute, or injected new facts harmful to the accused." Barnes v. State, 70 S.W.3d 294,
308 (Tex. App.—Fort Worth 2002, pet. ref'd) (quoting Borjan v. State, 787 S.W.2d 53, 57 (Tex.
Crim. App. 1990)). Stated differently, to warrant a reversal, the error must "inflame and prejudice
the minds of the jury." Bruton, 921 S.W.2d at 536.
19
When addressing this issue, the district court made the following findings of fact and
conclusions of law:
Findings of Fact
155. The Court finds that the State's actual statement at trial was not misleading in nature and did not amount to a misstatement of [article] 44.0[4].
. . .
157. The Court finds that Defendant's prompt objection to the argument complained of was sustained at trial, and the jury was instructed to disregard the comment.
158. The Court finds, based on its observation of the delivery of the State's argument, the objection by defense counsel, and the demeanor of the jury in receiving the Court's instruction, . . . that the instruction to the jury was effective.
. . .
161. The Court also finds that in addition to the offenses of forgery, theft, and money laundering, and same transaction/contextual evidence of acts attendant, the State's punishment evidence suggested that Defendant:
a. "judgment proofed" himself prior to jury trial, by transferring ownership of real estate properties that had been funded by stolen funds; and
b. committed a prior bad act of engaging in an affair with a police officer's wife, and that during an intoxicated episode, he pulled a firearm on the police officer . . . .
. . .
Conclusions of Law
28. Assuming arguendo that correctly informing the jury of the availability of a bond pending appeal . . . is improper, Defendant failed to establish prejudice for the following reasons:
a. a curative instruction was given, and the jury was instructed to disregard the comment; [and]
20
. . .
d. the State's punishment evidence alone was strong enough to account for the punishment assessed by the jury.
Based on the totality of the record before this Court, we conclude that the record
supports the trial court's findings. After Young objected to the State's argument, the district court
sustained Young's objection and promptly instructed the jury to disregard the comments made by
the State regarding the appeal bond, Schirmer v. State, No. 03-97-00822-CR, 1999 WL 331696, at *4
(Tex. App.—Austin May 27, 1999, no pet.) (not designated for publication) (stating that reviewing
"court presumes that a trial court's instruction to disregard will be followed by the jury"). Moreover,
while perhaps ill-advised, the State made only one reference to the availability of an appeal bond,
and nothing in the State's argument was so extreme or inflammatory that the jury could not have
been expected to disregard the State's argument as instructed by the district court. Similarly, "[t]o
the extent" that the State's argument "injected new and harmful facts or urged the jury to consider
evidence not in the record, the statement was not so extreme or inflammatory that an instruction
to disregard would have had no curative effect." See Caldwell v. State, No. 14-10-00159-CR,
2011 WL 1413716, at *3 (Tex. App.—Houston [14th Dist.] Apr. 14, 2011, pet. ref'd) (mem. op., not
designated for publication). Given that the district court was able to observe the jury's reaction to
the State's argument and to the court's instruction to disregard, we defer to the district court's
determination that the instruction was effective.
Finally, regarding the strength of the evidence supporting Young's punishments, we
note, as set out earlier, that evidence was presented at trial indicating that Young had been involved
21
in a plan to take Sullivan's considerable assets by forging a will leaving Sullivan's entire estate to
himself. In addition, as the district court found, the State also introduced evidence during the
punishment phase of other acts of misconduct.
For all of these reasons, we must conclude that the district court did not abuse its
discretion by denying Young's motion for new trial on the ground that a mistrial should have been
ordered after the State referenced an appeal bond in its closing.
Accordingly, we overrule Young's third issue on appeal.
Statement from Katie Hartman
In his fourth issue on appeal, Young contends that the district court erred by failing
to grant his motion for new trial on the grounds that the State failed to disclose information required
to be disclosed under Brady v. Maryland and under the Michael Morton Act. More specifically,
Young argues that the State failed to disclose information exculpating him and inculpating Hartman
as the offender or as the person of "greater blameworthiness." Further, Young asserts that if the
information had been disclosed, he would have discovered other exculpatory information too.
In Brady v. Maryland, the Supreme Court explained that "the suppression by the
prosecution of evidence favorable to an accused upon request violates due process where the
evidence is material either to guilt or punishment, irrespective of the good faith or bad faith of the
prosecution." 373 U.S. 83, 87 (1963). Accordingly, "[t]o establish a due process violation under
Brady, a defendant must show that: (1) the State failed to disclose evidence in its possession; (2) the
withheld evidence is favorable to the defendant; and (3) the evidence is 'material,' that is, there is
a reasonable probability that had the evidence been disclosed, the outcome of the trial would
22
have been different." Hall v. State, 283 S.W.3d 137, 169 (Tex. App.—Austin 2009, pet. ref'd)
(quoting Webb v. State, 232 S.W.3d 109, 114 (Tex. Crim. App. 2007)); see United States v. Bagley,
473 U.S. 667, 682 (1985); see also Kyles v. Whitley, 514 U.S. 419, 441, 454 (1995) (reversing case
after determining that "disclosure of the suppressed evidence to competent counsel would have made
a different result reasonably probable"). "[E]vidence is favorable to the accused" if "it is exculpatory
or impeaching." Ex parte Reed, 271 S.W.3d 698, 726 (Tex. Crim. App. 2008). "A 'reasonable
probability' is a probability sufficient to undermine confidence in the outcome." Bagley, 473 U.S. at
682. "The defendant bears the burden of proving materiality." Ramus v. State, No. 03-10-00398-CR,
2011 WL 4923811, at *4 (Tex. App.—Austin Oct. 14, 2011, no pet.) (mem. op., not designated for
publication). The defendant must "show[ ] that the favorable evidence could reasonably be taken
to put the whole case in such a different light as to undermine confidence in the verdict." Kyles,
514 U.S. at 435. However, "[t]he mere possibility that an item of undisclosed information might
have helped the defense, or might have affected the outcome of the trial, does not establish
'materiality' in the constitutional sense." Hampton v. State, 86 S.W.3d 603, 612 (Tex. Crim. App.
2002) (quoting United States v. Agurs, 427 U.S. 97, 109-10 (1976)). The analysis "involves balancing
the strength of the [favorable] evidence against the evidence supporting conviction." Id. at 613.
"We consider the evidence in the light most favorable to the district court's ruling that the State's
failure to disclose the additional . . . information did not violate" the defendant's "due process
rights." See Hall, 283 S.W.3d at 171.
When the legislature passed the Michael Morton Act, it amended article 39.14 of the
Code of Criminal Procedure to expand the availability and scope of discovery that must be produced
23
by the State. See Act of May 14, 2013, 83d Leg., R.S., ch. 49, § 2, art. 39.14, 2013 Tex. Gen. Laws
106, 106 (codified at Tex. Code Crim. Proc. art. 39.14). As amended, article 39.14 provides that
"after receiving a timely request from the defendant[,] the state shall produce . . . any offense reports,
any designated documents, papers, written or recorded statements of the defendant or a witness . . .
that constitute or contain evidence material to any matter involved in the action and that are in the
possession, custody, or control of the state or any person under contract with the state." Tex. Code
Crim. Proc. art. 39.14(a). "[I]n order to establish that requested evidence is material, it is necessary
that a defendant must provide more than a possibility that it would help the defense or affect the
trial." Watkins v. State, 554 S.W.3d 819, 822 (Tex. App.—Waco 2018, pet. granted). On the contrary,
as in a Brady claim, materiality means that "there is a reasonable probability that had the evidence
been disclosed, the outcome of the trial would have been different." Meza v. State, Nos. 07-15
00418-CR, 07-16-00167-CR, 2016 WL 5786949, at *2 (Tex. App.—Amarillo Sept. 29, 2016, pet.
ref'd) (mem. op., not designated for publication) (quoting Evans v. State, No. 07-07-0377-CR,
2009 WL 57036, at *3 (Tex. App.—Amarillo Jan. 9, 2009, pet. ref'd) (mem. op., not designated for
publication)). In addition, the State is also required to "disclose to the defendant any exculpatory, 7
impeachment, or mitigating document, item, or information in the possession, custody, or control
In its appellee's brief, the State contends that the Michael Morton Act does not apply to the7 information at issue because the Act only requires the release of "written or recorded statements of the defendant or a witness" and because Young is not asserting that "the State failed to disclose any written or recorded statement." See Tex. Code Crim. Proc. art. 39.14(a). Given our ultimate resolution of this issue that the district court did not abuse its discretion by determining that the alleged failures to disclose did not violate the requirements of Brady or the Michael Morton Act, we need not exhaustively set out the scope of the Michael Morton Act and will instead assume that the information at issue falls within the scope of the Act. 24
of the state that tends to negate the guilt of the defendant or would tend to reduce the punishment
for the offense charged." Tex. Code Crim. Proc. art. 39.14(h).
In his motion for new trial, Young asserted that he learned after trial that the State
improperly suppressed evidence pertaining to Hartman's ex-wife, Katie Hartman, and attached
an affidavit from Katie as support for this claim. In her affidavit, Katie stated that she had 8
information regarding Young's trial but had been too afraid of her ex-husband to come forward.
Further, Katie elaborated that she "witnessed . . . Hartman hand write a will for . . . Sullivan and sign
. . . Sullivan's name to that will," that the will was written in a book that looked like the bible," and
that Hartman stated "that he was 'fixing' the will to make it proper." Additionally, Katie related that
Hartman made Young the beneficiary "to 'wrangle' . . . Young into this whole thing," that Hartman
was "the mastermind behind this forged will," and that "Young had no knowledge of the forgery
because" Hartman told her that "Young knew nothing about it." Finally, Katie stated that she
contacted a law-enforcement officer before the trial was over in an effort to relay the information
set out above to the prosecution.
During the hearing on the motion for new trial, Katie testified regarding her
observations of Hartman described above and regarding conversations that she had with law
enforcement personnel. In her testimony, Katie related that she told a law-enforcement official that
Hartman discussed spending the money from the estate quickly before Sullivan's alleged sex-abuse
victims sued the estate. Further, Katie repeated many of the statements made in her affidavit and
Because Katie Hartman has the same surname as her ex-husband, we will refer to her by8 her first name. 25
also explained that the handwriting in the will looked like Hartman's. Similar testimony regarding
the writing in the will was presented through the testimony of Cara Hardin, who testified that she
used to date Hartman, that she examined the writing in the will, and that she believed that the
handwriting looked similar to Hartman's.
However, in Katie's testimony, she conceded that she did not stand over Hartman to
watch what he was doing. In fact, Katie later admitted that she did not actually see Hartman sign
Sullivan's name, that she just assumed that it happened, and that someone else could have written
the will. Further, she acknowledged that she did not mention in the first conversation with a law
enforcement official that Young was innocent of the charges.
Moreover, Katie admitted that Young's investigator typed up the affidavit, that she
only "skimmed" the affidavit before signing it, and that she did not notice that her name was
misspelled or that the affidavit incorrectly stated that she saw Hartman sign Sullivan's name. In
addition, Katie testified that she had issues with substance abuse in the past, that she had a "terrible
marriage" with Hartman, that Hartman had been paying for her housing costs until recently, and that
she was unhappy that Hartman was dating someone else. Finally, Katie admitted that she meant to
send the following text message to Young's attorneys but inadvertently sent it to a law-enforcement
officer who had been trying to get a hold of her: "That's the last time I've spoken with [the officer]
and he did not respond. Okay? So, y'all can prove in court that I called before it ended."9
We note that shortly after the district court ruled on the motion for new trial, Katie filed9 another sworn statement with the district court. In her new statement, Katie explained that the affidavit submitted with the motion for new trial "was not actually [her] statement," that she did not read the prior affidavit before signing it, that Young's trial attorneys "took advantage of" her, that they encouraged her not to talk with the law-enforcement officer trying to contact her, that one of 26
In addition to calling Katie as a witness, Young called his two trial attorneys—Dan
Hurley and Frank Sellers—to the stand. In their testimonies, Hurley and Sellers explained that if
they had known the contents of Katie's conversation with various law-enforcement officials, they
would have questioned Katie, learned the facts forming the basis for her affidavit earlier, and focused
their defensive strategy on arguing that Hartman was the culprit.
During the hearing, testimony was presented regarding a conversation that Katie had
with Captain Greg Lewis before the trial concluded, and a recording of that conversation was
admitted into evidence. In addition, testimony was presented indicating that after Captain Lewis
informed the Attorney General's office that Katie had called him, an investigator for the Attorney 10
General's office, Brandon Reiser, contacted Katie to discuss her claims further. A copy of Reiser's
written statement regarding the conversation was admitted into evidence. In his testimony, Reiser
related that during his phone call with Katie, Katie explained that she was tired of Hartman and
Young getting away with their misdeeds and that she heard both Young and Hartman discussing
how they needed to spend the money from Sullivan's estate quickly before the individuals Sullivan
allegedly sexually assaulted "could get any of it." Moreover, Reiser testified that Katie made no
statement indicating that Hartman was the mastermind and that Katie referenced both Hartman
and Young when asserting that she observed criminal behavior. Finally, Reiser explained that
Katie's affidavit was inconsistent with the nature of their phone conversation.
Young's attorneys told her that she could not change her statement, that she had "no evidence of . . . Hartman's involvement with the forgery of the will," and that she "did not witness [Hartman] or [Zapata] in possession of a book that looked like a bible." This case was prosecuted by pro tem assistant district attorneys from the Attorney1 0 General's office. 27
At the hearing, the State called various witnesses to the stand who testified that Katie
was not a truthful person, that Katie had substance-abuse issues, and that Katie had a history of
instigating domestic abuse. Moreover, the State called one of Hartman's employees—Melinda
Pulattie—to the stand, and Pulattie testified that Katie was not present at Hartman's office at the time
that she claimed to have witnessed Hartman altering the will and that the will was never in
Hartman's office because it was removed from the book before the book was brought to the office.
The State called Hartman to the stand, and he denied the allegations that Katie made in her affidavit
and in her testimony, explained that Katie was mad at him because he was dating someone else, and
stated that Katie signed the affidavit when he stopped paying her expenses. Hartman also admitted
that he received money from Young, that he spent the money, and that the State had contemplated
charging him with perjury.
After considering all the testimony and other evidence presented during the hearing
on the motion for new trial, the district court found "not credible" Katie's testimony "suggesting that
she witnessed . . . Hartman forging the will of . . . Sullivan" and "that . . . Hartman was the
'mastermind' behind the conspiracy" and also found not credible Katie's statement in her affidavit
that Young had no knowledge of the forgery. When making these credibility determinations, the
district court explained that those determinations were based on Katie's "demeanor, personal
credibility, and reputation for truthfulness; [her] bias and animosity toward . . . Hartman; the
conflicting testimony of other, more credible witnesses . . . ; and the conflicting, credible evidence
admitted." In addition to these credibility determinations, the district court also made the following
findings of fact and conclusions of law:
28
Findings of Fact
121. The Court finds the recorded November 1, 2017 phone conversation between Capt. Greg Lucas and Katie Hartman in Movant's Exhibit 2 to be authentic.
122. The Court finds that Katie Hartman made the following statements to Capt. Greg Lucas:
a. ". . . he's stolen a lot of money, and I really don't know who else to call. I do know it's been stated in the paper that he has lied to the State Trooper. I have tried to reach him and I cannot get hold of him. Um—but—um—I feel like I have to say something because I feel like if I don't, then that's not right."
b. "Yes, and I'd wish I would have called sooner because I have nothing to hide and I do know probably way too much."
c. ". . . the one that admitted that he lied. I don't know why they're giving him any immunity right now—but yeah."
123. The Court finds credible Sgt. Brandon Reiser's testimony, which is consistent with his written memorandum, admitted as State's 201, stating that in the November 1, 2017 conversation, Katie Hartman:
a. Characterized Chris Hartman's actions as "shady."
b. Asked why John Young was the only one on trial and not Chris Hartman also.
c. Observed a conversation between Defendant John Young and Chris Hartman where the two men discussed spending the Sullivan estate funds before the "boys" got any of the money.
d. Said she had no other evidence or knowledge regarding Sullivan, Sullivan's estate, the will, or anything related to the investigation, other than that Chris Hartman had bought a $60,000 truck.
e. Said she was tired of "them" getting away with it.
. . .
29
127. The Court does not find credible Katie Hartman's testimony that she provided additional information to the State, beyond the statements the Court finds above were made to Capt. Greg Lucas and Sgt. Brandon Reiser . . . .
128. The Court does not find credible the testimony of Frank Sellers that if he had known the evidence that Katie Hartman provided the State, he would have completely changed the focus of the defense case and focused on the theory that Chris Hartman forged the will, for the following reasons:
a. Sellers bases his assertion on an assumption that Katie Hartman provided more information to the State than the weight of the evidence indicates she actually did;
b. Ms. Hartman's actual statements to the State contained inculpatory nuances and lacked exculpatory character as to Defendant (see Conclusions of Law supra); and
c. Chris Hartman had already testified for the defense at trial, and his testimony supported the defense theory that the will was authentic, which the defense had already committed to heavily over more than two weeks of trial.
129. The Court finds that the State did not violate any standing discovery order in this case.
130. The Court finds that the State did not fail to disclose statements "which might in any manner be material to the innocence of the Defendant or to the punishment, if any, to be set in this case," as requested in Defendant's motion for discovery, filed April 8, 2016.
131. The Court finds that the State did not fail to disclose information required to be provided to Defendant under Article 39.14, Code of Criminal Procedure.
Conclusions of Law
8. Defendant has failed to prove that the State possessed any evidence other than the . . . statements by Katie Hartman [listed above] . . . .
9. The State came into possession of the above information on November 1, 2017. With respect to any other information, Defendant has failed to prove that the State suppressed evidence . . . .
30
10. It is axiomatic that the State cannot suppress information that Defendant actually possesses. . . . As to the statements of Katie Hartman that implicate Chris Hartman in a theft scheme, Defendant knew very well that the State's theory of the case at trial included Chris Hartman as an unindicted coconspirator in the conspiracy to forge a will, steal the Sullivan estate, and to transfer proceeds of the theft to the participants. As to Ms. Hartman's statement that Mr. Hartman had admitted to lying, Defendant knew that, because the very admission that Katie Hartman was referring to that was published in the paper was elicited from Mr. Hartman by Defendant on direct examination at trial.
Favorability
11. Defendant has failed to prove that any of the remaining statements by Katie Hartman in the possession of the State were favorable, because none of them "justify, excuse, or clear [Defendant] from fault." . . .
Materiality
12. Because Defendant has failed to prove any of the information from Katie Hartman in the State's possession, that Defendant did not already have, was favorable to Defendant, he cannot show a reasonable probability of a different outcome at trial.
The record supports the district court's findings, including the credibility
determinations pertaining to Katie and Reiser, and we, accordingly, defer to those findings. From
those determinations, the district court found that Katie told law-enforcement officials that Hartman
stole a lot of money, that Hartman lied to a law-enforcement official and should not be given
immunity, that Hartman was acting in a shady manner, that Young and Hartman should both be tried
for these offenses, that she overheard Young and Hartman both discussing the need to spend the
money quickly to avoid any of Sullivan's victims making a claim on the estate, and that Young
and Hartman should not get away with it.
As the district court determined, the record reflects that Young was aware that the
State was arguing at trial that Hartman was involved in the alleged scheme regarding Sullivan's
31
estate and that Young was aware that Hartman admitted to lying to a law-enforcement officer about
this case because Young asked Hartman about that exchange during the guilt-or-innocence phase
of the trial. See Weismer v. State, Nos. 05-01-00806—00808-CR, 2002 WL 531478, at *2 (Tex.
App.—Dallas Apr. 9, 2002, pet. ref'd) (not designated for publication) (explaining that when "the
facts were known to the appellant or his trial counsel, he cannot, on appeal, seek relief on the basis
of the State's failure to disclose the same facts"). Additionally, as the district court determined, none
of the statements listed above were favorable to Young because those statements, "if disclosed and
used effectively," would not "make a difference between conviction and acquittal." See Harm v.
State, 183 S.W.3d 403, 408 (Tex. Crim. App. 2006). None of the statements exculpate Young
because they do not "justify, excuse, or clear the defendant from fault." See id. On the contrary, the
statements inculpate both Young and Hartman. Accordingly, we conclude that the district court did
not abuse its discretion by determining that the information that Katie gave to law-enforcement
officials was not favorable to Young or that Young was already aware of the information.
Furthermore, given our determination that the information was not favorable or was
already known to Young and given the evidence supporting Young's guilt set out previously, we
cannot conclude that there is a reasonable probability that disclosure of the information relayed to
the law-enforcement officials would have changed the outcome of the trial. Accordingly, we cannot
conclude that the district court abused its discretion by determining that the information was not
material in this case.
For all of these reasons, we conclude that the district court did not abuse its discretion
by denying Young's motion for new trial because the failure to disclose the conversations between
32
Katie and law-enforcement personnel did not violate Young's due process rights as articulated in
Brady and did not violate the Michael Morton Act.
Therefore, we overrule Young's fourth issue on appeal.
Ineffective Assistance of Counsel
In his final issue on appeal, Young contends that the district court erred by denying
his motion for new trial because he "was deprived of effective assistance of counsel" when his trial
attorney failed "to properly conduct voir dire and strike a biased juror" and failed "to investigate and
interview potential witnesses." The first of these grounds was mentioned in Young's motion for new
trial, and the district court made specific findings and conclusions pertaining to that argument. The
second ground was not included in the motion for new trial, but Young did make the argument
during the hearing on the motion for new trial. The district court did not include any findings or
conclusions specific to the second ground, but many of the findings and conclusions that it did
make bear on that issue.
If a defendant presents an ineffective-assistance claim to the trial court in a motion
for new trial, a reviewing appellate court analyzes the ineffectiveness claim as a challenge to the
denial of the defendant's motion for new trial. See Charles, 146 S.W.3d at 208; Sanchez v. State,
243 S.W.3d 57, 63 (Tex. App.—Houston [1st Dist.] 2007, pet. ref'd). Accordingly, an appellate
court reviews these types of ineffectiveness claims under an abuse-of-discretion standard of
review. Sanchez, 243 S.W.3d at 63. When performing its review, an appellate court views "the
evidence in the light most favorable to the [trial court's] ruling." Biagas v. State, 177 S.W.3d 161,
170 (Tex. App.—Houston [1st Dist.] 2005, pet. ref'd).
33
To succeed on an ineffectiveness claim, a defendant must show that the attorney's
"representation fell below an objective standard of reasonableness . . . under prevailing professional
norms" and that "there is a reasonable probability that, but for counsel's unprofessional errors, the
result of the proceeding would have been different." Strickland v. Washington, 466 U.S. 668, 688,
694 (1984). To satisfy the first prong, the defendant must overcome the strong presumption that his
trial "counsel's conduct falls within the wide range of reasonable professional assistance" and might
be considered sound trial strategy. Id. at 689; see Bone v. State, 77 S.W.3d 828, 833 (Tex. Crim.
App. 2002); Thompson v. State, 9 S.W.3d 808, 813 (Tex. Crim. App. 1999). A reviewing court must
strive to avoid the deleterious effects of hindsight and must be highly deferential to trial counsel.
Strickland, 466 U.S. at 689; Thompson, 9 S.W.3d at 813. In addition, evaluations of effectiveness
are based on "the totality of the representation," Frangias v. State, 450 S.W.3d 125, 136 (Tex. Crim.
App. 2013), and allegations of ineffectiveness must be firmly established by the record, Mallett v.
State, 65 S.W.3d 59, 63 (Tex. Crim. App. 2001). Furthermore, even though a defendant is not
entitled to representation that is error-free, a single error can render the representation ineffective if
it "was egregious and had a seriously deleterious impact on the balance of the representation."
Frangias, 450 S.W.3d at 136.
Regarding the second prong, the requirement that there be a reasonable probability
that the results would have been different means "a probability that is sufficient to undermine
confidence in the outcome." Strickland, 466 U.S. at 694; see Thompson, 9 S.W.3d at 812. "Prejudice
. . . from counsel's deficient performance is judged by 'whether counsel's conduct so undermined
the proper functioning of the adversarial process that the trial cannot be relied on as having produced
34
a just result.'" Ex parte Amezquita, 223 S.W.3d 363, 366 (Tex. Crim. App. 2006) (quoting
Ex parte Chandler, 182 S.W.3d 350, 353 (Tex. Crim. App. 2005)). "[A]n appellant's failure to
satisfy one prong of the Strickland test negates a court's need to consider the other prong." Garcia
v. State, 57 S.W.3d 436, 440 (Tex. Crim. App. 2001).
Juror 4
Turning to Young's arguments regarding voir dire, Young asserts that his trial
attorneys failed "to conduct a complete voir dire examination of" Juror 4. As support for this
assertion, Young points to testimony from the hearing on the motion for new trial in which one of
his trial attorneys, Sellers, testified that the jurors were asked a general question about any conditions
that might affect their ability to be unbiased and that Juror 4 stated that she needed to speak with the
attorneys about a recent acquittal of someone who allegedly sexually assaulted Juror 4's daughter.
Further, Young also highlights that Sellers related that neither he nor Young's other attorney, Hurley,
"followed up" with Juror 4 about this potential bias, that there was no strategy for failing to follow
up, and that the failure was an oversight. Finally, Young suggests that "but for the oversight," he
"would have had the opportunity to strike . . . [Juror 4], with a concomitant reasonable probability
that the outcome of the jury deliberations, sans . . . [Juror 4]'s biases, would have been different."
When addressing this issue, the district court issued the following findings of fact and
conclusions of law:
Findings of Fact
143. The Court finds that [Juror 4] disclosed in her juror questionnaire . . . the material facts Defendant complains of in his fourth allegation:
35
a. [Juror 4] knew prosecutor Jason Ferguson and "testified in a case for him earlier this year."
b. [Juror 4] knew criminal defense attorney Gerald Ratliff and "was questioned by him in court."
c. [Juror 4] had a negative experience with an attorney, mentioning specifically "the horrible way Ratliff treated my daughter in this courtroom when she was a crime victim."
d. [Juror 4]'s "thirteen year old daughter was the victim of attempted sexual assault."
144. The Court notes the testimony of . . . Sellers that he and co-counsel . . . Hurley employed a jury consultant to evaluate the venire panel, and that Sellers questioned [Juror 4] somewhat extensively, and she "said all the right things" at the time.
145. The Court notes Sellers's acknowledgment that Defendant's jury consultant analyzed juror backgrounds and responses to weighted questions and provided her analysis to the defense team.
146. The Court finds that both parties were given the rest of the day . . . to review the juror questionnaires and resume jury selection with the examination of the venire panel the following day . . . .
147. The Court does not find credible the testimony of Frank Sellers [and Dan Hurley] that the decision to not challenge [J]uror [4] was not strategy, based on the thoroughness of the juror questionnaire, the time spent in questioning the venire panel, the number of questions asked specifically of [Juror 4], and the obvious involvement of a jury consultant in evaluating each member of the venire panel.
. . .
150. The Court further notes that counsel for Defendant, through the process of jury selection, as well as throughout the entire trial, which lasted almost four weeks were vigorous and competent in their representation of Defendant.
Conclusions of Law
20. The Court finds the decision to not exercise a strike on [J]uror [4]—informed by juror questionnaire, a lengthy two-day voir dire process, direct questioning of
36
[Juror 4], use of weighted questions to evaluate juror desirability, and analysis by a jury consultant—to be grounded in strategy and not deficient performance.
As an initial matter, we note that nothing in the transcript from voir dire indicates that
Juror 4 communicated that she desired to speak with the attorneys in response to a question about
the potential jurors' abilities to be fair during trial. See Thompson, 9 S.W.3d at 813 (noting that
ineffectiveness claims must be founded in record). In any event, the record supports the district
court's findings, and accordingly, we defer to those findings. Although Juror 4 mentioned in her
juror questionnaire that she had a bad experience with the criminal-defense lawyer representing a
defendant in a case in which her daughter was allegedly sexually assaulted, Juror 4 also explained
that she would have no trouble being fair and impartial unless she knew one of the attorneys in this
case. In addition, both sides questioned Juror 4 regarding any potential bias she might have, and
Juror 4 stated in response to those questions that she knew the difference between "one set of
lawyers and following the law" and explained that she was able to consider the full range of potential
punishments. Further, as the district court found, Sellers testified during the hearing on the motion
for new trial that he questioned Juror 4, and Sellers and Hurley both testified that they hired a jury
consultant to analyze the responses by the venire members. Additionally, we defer to the district
court's determination regarding the credibility of Hurley's and Sellers's testimonies as to whether
their actions were part of a trial strategy.
In light of the preceding, we conclude that the district court did not abuse its
discretion by determining that Young failed to overcome the presumption that his trial attorneys'
conduct fell within the wide range of reasonable professional assistance. Having determined that
37
Young failed to meet the first prong for establishing an ineffectiveness claim, we need not address
the second prong.
Failure to Investigate a Potential Witness
In this issue, Young also contends that his trial attorneys were ineffective because
they failed to interview and investigate Katie before trial. Further, Young contends that if his
attorneys had investigated Katie, they would have been able to present an alternative defense that
"if the will was forged, it was done by . . . Hartman without the knowledge or participation of . . .
Young." As support for this proposition, Young refers to testimony given by Sellers and Hurley
during the hearing on the motion for new trial in which they indicated that if they had been aware
of Katie's knowledge about this case, they would have changed their defensive strategy entirely to
allow for the additional defense that Hartman forged the will without Young's knowledge. Further,
Young refers to testimony by Sellers during the hearing stating that the failure to interview Katie
was not part of a trial strategy.
"[C]ounsel has a duty to make reasonable investigations or to make a reasonable
decision that makes particular investigations unnecessary." Strickland, 466 U.S. at 691. The
reasonableness of a decision not to investigate must be considered in light of all of the circumstances
and assessed by applying a heavy amount of deference to an attorney's decision. Ex parte Martinez,
195 S.W.3d 713, 721 (Tex. Crim. App. 2006). "When assessing the reasonableness of an attorney's
investigation, a reviewing court must consider the quantum of evidence already known to counsel
and whether the known evidence would lead a reasonable attorney to investigate further." Id. In
addition, a claim "based on trial counsel's general failure to investigate" will fail in the absence of
38
"a showing of what an investigation would have revealed that reasonably could have changed the
result of the case." Straight v. State, 515 S.W.3d 553, 568 (Tex. App.—Houston [14th Dist.] 2017,
pet. ref'd).
As an initial matter, we note that although Young's trial attorneys testified that they
would have changed their defensive strategy if they had investigated and interviewed Katie, Hurley
also agreed at the hearing on the motion for new trial that it was a strategic decision not to speak with
Katie and explained that they "had no reason to believe that Katie . . . knew anything relevant to this
trial until" after the trial had ended. Cf. Ex parte McFarland, 163 S.W.3d 743, 754, 755 (Tex. Crim.
App. 2005) (determining that attorney's "trial preparation was objectively reasonable," in part, due
to "strategic decision" to have investigator focus on reconstructing crime scene and looking for
eyewitnesses rather than have investigator interview State's witness). Further, Hurley stated that
before the trial ended, he believed Katie was "an ex-wife who" was mad at Hartman and would not
"have any useful information." Similarly, Sellers testified that he "never noticed much of anything
about Katie," that he "did not think that the State thought that she was important," and that he "did
not think that she was a witness." Considering the totality of the circumstances known to the trial
attorneys and applying a heavy measure of deference, we conclude that the district court did not
abuse its discretion by determining that the decision not to investigate or interview Katie was
reasonable.
In addition, as set out previously, the district court did not find the testimony from
Young's trial attorneys credible that the defensive strategy would have changed had the defense
team known the information that Katie conveyed to law-enforcement officials, and we previously
39
concluded that the record supported that determination. Furthermore, we also previously concluded
that the district court did not abuse its discretion by determining that what Katie related to the
law-enforcement officials was not favorable to Young or material. Accordingly, we also conclude
based on the record before this Court that the district court did not abuse its discretion by
determining that it was not reasonably probable that the result of the case would have been different
had Young's attorneys interviewed and investigated Katie.
For all of these reasons, we must conclude that the district court did not abuse its
discretion by denying Young's motion for new trial after determining that Young was not denied
effective assistance of counsel.
Therefore, we overrule Young's final issue on appeal.

Outcome: Having overruled all five of Young's issues on appeal, we affirm the district court'sjudgments of conviction.


Plaintiff's Experts:

Defendant's Experts:

Comments: