Information
About MoreLaw
Contact MoreLaw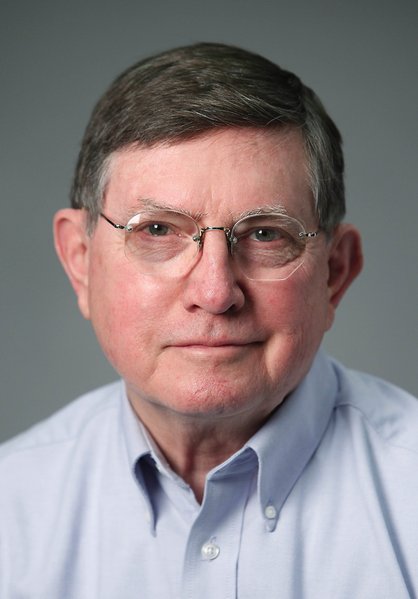 Please E-mail suggested additions, comments and/or corrections to Kent@MoreLaw.Com.
Help support the publication of case reports on MoreLaw
Date: 01-26-2016
Case Style: Twin Creeks Golf Group, L.P. v. Sunset Ridge Owners Association, Inc.
Case Number: 03-15-00763-CV
Judge: Melissa Goodwin
Court: TEXAS COURT OF APPEALS, THIRD DISTRICT, AT AUSTIN
Plaintiff's Attorney: Allen Halbrock
Defendant's Attorney: Noel Stout
Description: In the underlying proceeding, Sunset Ridge sued two other entities, Twin Creeks
Property, Ltd., and Twin Creeks Operating Co., L.P., and asserted claims based on a "monopoly in
violation of the Texas Anti-Trust Act and Sherman Anti-Trust Act" and for declaratory judgment
to construe an amended restrictive covenant and declare it invalid based on a provision of the Texas
Uniform Condominium Act. See Tex. Prop. Code § 82.0675 (addressing restrictions relating to club
membership). Twin Creeks Golf Group filed a plea in intervention, and Sunset Ridge thereafter filed
a motion for partial summary judgment against Twin Creeks Golf Group only. In its motion, Sunset
Ridge sought summary judgment on its declaratory judgment claim but not on its monopoly claim,
and the trial court's order addresses only Sunset Ridge's declaratory judgment claim. After the trial
court signed the order, Sunset Ridge filed an amended petition that did not include its monopoly
claim. In response, Twin Creeks Golf Group filed an amended answer and a plea in abatement 1
asserting that not all necessary parties had been joined. After the parties were unable to agree
whether the partial summary judgment order was a final appealable order, this appeal followed.
ANALYSIS
"[T]he general rule, with a few mostly statutory exceptions, is that an appeal may be
taken only from a final judgment. A judgment is final for purposes of appeal if it disposes of all
pending parties and claims in the record, except as necessary to carry out the decree." Lehmann
v. Har-Con Corp., 39 S.W.3d 191, 195 (Tex. 2001) (footnote omitted). "Because the law does not
The two entities that Sunset Ridge initially sued were not served and did not file answers.1 Prior to the trial court's partial summary judgment order, Sunset Ridge filed a notice of nonsuit without prejudice as to these two entities. In its amended petition that was filed after the trial court signed the partial summary judgment order, Sunset Ridge named these same entities as defendants along with Twin Creeks Golf Group. The parties join issue with the ramifications of the two entities' inclusion as defendants in the amended petition. Because we conclude that the partial summary judgment order is not a final appealable order in any case, we do not reach this issue. See Tex. R. App. P. 47.1. 2
require that a final judgment be in any particular form, whether a judicial decree is a final judgment
must be determined from its language and the record in the case." Id. When making this
determination, "[a] judgment 'must be read in light of the importance of preserving a party's right
to appeal'; if we imply finality from anything less than an unequivocal expression, a party's right to
appeal may be jeopardized." In re Burlington Coat Factory Warehouse, 167 S.W.3d 827, 830 (Tex.
2005) (quoting Lehmann, 39 S.W.3d at 195); see Tex. R. App. P. 26.1 (setting deadlines for
perfecting appeal from date judgment or order is signed); Park Place Hosp. v. Estate of Milo,
909 S.W.2d 508, 510 (Tex. 1995) ("All parties and all issues before the trial court must be disposed
of before a summary judgment becomes final and appealable. . . . Although the plaintiffs had filed
notice to nonsuit [pending party], the appellate timetable could not be triggered until a signed,
written order of the court dismissed him."); Farmer v. Ben E. Keith Co., 907 S.W.2d 495, 496 (Tex.
1995) (per curiam) ("The appellate timetable does not commence to run other than by signed, written
order, even when the signing of such an order is purely ministerial." (emphasis in original)).
The language of the trial court's partial summary judgment order supports that it is
not final. See Lehmann, 39 S.W.3d at 195 (determining whether judicial decree is final from "its
language and the record in the case"). For example, it addresses and grants only Sunset Ridge's
claim for declaratory judgment, and it anticipates "a final judgment based on this order." It also does
not contain language stating that it disposes of all parties and claims or that it is a final appealable
order. And, at the time that the trial court signed the order, Sunset Ridge's monopoly claim
remained pending. On this record, we conclude that the partial summary judgment order is
3
interlocutory. Further, it is not among the types of interlocutory orders that are appealable. See Tex.
Civ. Prac. & Rem. Code § 51.014 (addressing appeals from interlocutory orders).
We also conclude that Sunset Ridge's amendment of its petition to remove its
pending monopoly claim after the trial court already had signed the partial summary judgment order
did not make the order final and appealable; a further order from the trial court was required. See
Farmer, 907 S.W.2d at 496 (in context of determining whether order granting partial summary
judgment on contract claim was final and appealable, rejecting argument that appellate timetable ran
from date plaintiff filed "'supplemental petition' in which she abandoned her [other pending] claim"
and noting that rules of appellate procedure calculate period to perfect appeal "from the time the
judgment is signed, not from the filing of a pleading" (emphasis in original)); see also Tex. R. App.
P. 26.1; Crites v. Collins, 284 S.W.3d 839, 840–41 (Tex. 2009) (per curiam) (noting that, if other
claims such as motion for sanctions remain in case after judgment dismissing all of plaintiff's claims,
order determining last claim is final appealable order); Yi v. Ko, No. 05-15-00644-CV, 2015 Tex.
App. LEXIS 10123, at *1 (Tex. App.—Dallas Sept. 29, 2015, no pet.) (mem. op.) (dismissing appeal
because judgment and order did not dispose of claims against two other parties and rejecting
argument that "parties and claims were disposed by the combination of the default judgment, notice
of nonsuit, and trial court's closure of the case"; notice of nonsuit of other parties was filed after
judgment and order and "the trial court did not sign an order of nonsuit").

Outcome: The record before this Court does not contain an appealable order. Accordingly, we grant appellant's motion and dismiss this appeal for want of jurisdiction.
Plaintiff's Experts:
Defendant's Experts:
Comments: