Information
About MoreLaw
Contact MoreLaw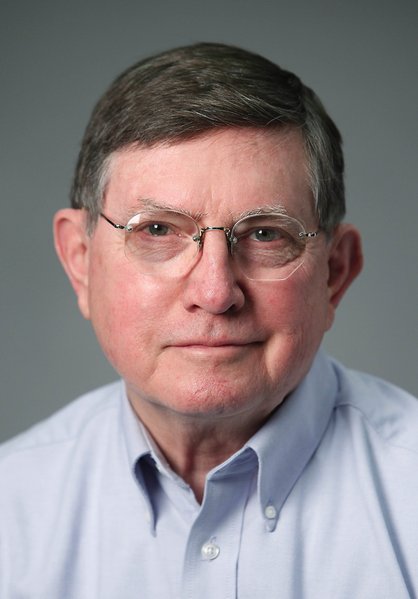 Please E-mail suggested additions, comments and/or corrections to Kent@MoreLaw.Com.
Help support the publication of case reports on MoreLaw
Date: 02-15-2018
Case Style:
Kye and Denise Knox and Raymond and Jacqueline Muckleroy v. Eagle Water Management, Inc.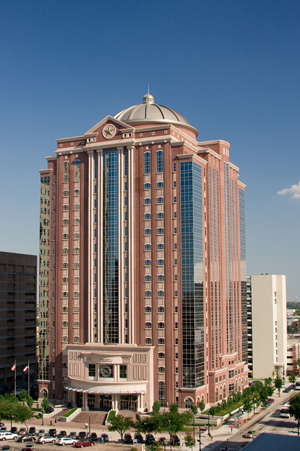 Harris County Courthouse - Houston, Texas
Case Number: 01-17-00627-CV
Judge: Bland
Court: Texas Court of Appeals, First District on Appeal from 270th District Court of Harris County
Plaintiff's Attorney: Jason Klein
Defendant's Attorney: Jason Jung and John Stephen Kenefick
Description: After wastewater pumps in their neighborhood failed during a heavy rainfall, four homeowners sued the pumping facility operator, alleging that the operator's negligence caused wastewater to flood their homes. The trial court granted summary
2
judgment. The homeowners appeal, contending that they adduced evidence that raises a fact issue as to each element of their negligence claim. Because no evidence raises facts to support a finding that the operator's negligence caused the homes to flood, we affirm.
BACKGROUND
Harris County Water Control and Improvement District 114 is a conservation and reclamation district. It is a political subdivision of the State, created under Article 16, Section 59 of the Texas Constitution, and it operates under Chapter 54 of the Texas Water Code.
The District owns a water production and distribution system and a waste water collection and treatment system. The District hired Eagle Water Management, Inc. to operate and maintain its equipment and facilities. Under its contract with the District, Eagle Water assumed numerous duties, including the following services:
1) Dispensing any and all chemicals necessary for the proper disinfection of supplied potable water, utilizing such chemicals and dispensing or vending equipment as may be owned, purchased, or provided by the District;
2) Lubricating pumps, motors, and related equipment, and the normal packing of pumps, using lubricants and packing materials purchased or provided at the District's expense;
3) Adjusting valves as required to maintain proper system operation (cost for required location of and repair or construction of valves to be borne by the District);
3
4) Inspecting belts and couplings to insure safe and proper equipment operation and replace as required at District expense;
5) Changing the flow recorder charges and replacing burned out light bulbs as required or needed (cost of materials to be borne by District);
6) Inspecting water ground storage tanks and elevated storage tanks for proper levels and for proper operation at each operating visit;
7) Collecting and submitting or cause to be collected and submitted for testing and analysis those water samples required by statute, regulatory agencies, or proper facility operation or as reasonably required by the District;
8) Providing a twenty-four (24) hour telephone answering service, or equivalent channel of communication with the District and its customers, with operators "on call" for emergencies in contact with the answering service;
9) Maintaining the cleanliness of the water by performing an annual flushing program, or any other intervals as conditions may require (labor cost to be borne by the District);
10) Collecting monthly bacteriological samples; and
11) Daily chlorine residual testing in the water distribution system.
Eagle Water was also responsible for (1) inspecting the District's facilities daily; (2) repairing and replacing parts and equipment when necessary; (3) providing the District with monthly billing and collection services; (4) rendering monthly financial reports; (5) preparing any necessary governmental reports; (6) performing installation and inspection services, including replacement of meters;
4
(7) disconnecting and reconnecting water service; and (8) providing general maintenance and repair services.
Eagle Water was not responsible for repairing or providing repair materials for water line or sewer line breaks or stoppages, or for replacing or making major repairs to equipment such as pumps, motors, blowers, and chlorinators.
Kyle and Denise Knox and Raymond and Jacqueline Muckleroy are homeowners in the District 114 area. Their neighborhood experienced heavy rain and flooding in 2015 and 2016. During several storms, the District's Lift Station No. 1, which provided wastewater collection and transportation to the Knox and Muckleroy homes, stopped working. Tracy Riley, the president of Eagle Water, attested that a severe rainstorm on or about May 25, 2015 caused a failure at the lift station. According to the homeowners, the stoppage caused wastewater to back up into their homes, which in turn caused extensive property damage.
The homeowners sued Eagle Water and several governmental entities. In their claim against Eagle Water, they assert that Eagle Water owed a legal duty to operate the lift station in a manner to avoid flooding their homes with waste water, and Eagle Water's breach of that duty was the cause of the flooding. Eagle Water moved for summary judgment on traditional and no-evidence grounds. It contended, among other grounds, that the homeowners lacked the expert testimony required to raise a
5
fact issue to support their claim that Eagle Water's negligence caused the flooding. The trial court granted the motion.
DISCUSSION
A. Standard of review and applicable law
We review de novo the trial court's ruling on a motion for summary judgment. Mann Frankfort Stein & Lipp Advisors, Inc. v. Fielding, 289 S.W.3d 844, 848 (Tex. 2009). In a traditional motion for summary judgment, the movant must establish that no genuine issue of material fact exists and the movant is thus entitled to judgment as a matter of law. TEX. R. CIV. P. 166a(c). The motion must state the specific grounds relied upon for summary judgment. Id. A genuine issue of material fact exists if the nonmovant produces more than a scintilla of probative evidence regarding the challenged element. See Ford Motor Co. v. Ridgway, 135 S.W.3d 598, 600 (Tex. 2004); see also Forbes Inc. v. Granada Bioscis., Inc., 124 S.W.3d 167, 172 (Tex. 2003) ("More than a scintilla of evidence exists if it would allow reasonable and fair-minded people to differ in their conclusions."). A defendant moving for traditional summary judgment must either (1) disprove at least one element of the plaintiff's cause of action or (2) plead and conclusively establish each essential element of an affirmative defense to rebut the plaintiff's cause. Khan v. GBAK Props., Inc., 371 S.W.3d 347, 352 (Tex. App.—Houston [1st Dist.] 2012, no pet.) (citing Am. Tobacco Co. v. Grinnell, 951 S.W.2d 420, 425 (Tex. 1997)).
6
After an adequate time for discovery, a party may move for a no-evidence summary judgment on the ground that no evidence exists of one or more essential elements of a claim or defense on which the adverse party bears the burden of proof at trial. Tejada v. Gernale, 363 S.W.3d 699, 704 (Tex. App.—Houston [1st Dist.] 2011, no pet.) (citing TEX. R. CIV. P. 166a(i)). The trial court must grant a no-evidence motion for summary judgment unless the nonmovant produces evidence raising a genuine issue of material fact on the challenged elements. TEX. R. CIV. P. 166a(i); LMB, Ltd. v. Moreno, 201 S.W.3d 686, 688 (Tex. 2006).
When reviewing a summary judgment, we take as true all evidence favorable to the nonmovant and resolve any doubts in the nonmovant's favor. Valence Operating Co. v. Dorsett, 164 S.W.3d 656, 661 (Tex. 2005); Provident Life & Accid. Ins. Co. v. Knott, 128 S.W.3d 211, 215 (Tex. 2003). The evidence raises a genuine issue of material fact when "the evidence supporting the finding, as a whole, 'rises to a level that would enable reasonable and fair-minded people to differ in their conclusions.'" Merrell Dow Pharms., Inc. v. Havner, 953 S.W.2d 706, 711 (Tex. 1997) (quoting Burroughs Wellcome Co. v. Crye, 907 S.W.2d 497, 499 (Tex. 1995)).
A common-law negligence cause of action has three elements: (1) a legal duty owed by one person to another, (2) a breach of that duty, and (3) damages proximately caused by the breach. Simmons v. Briggs Equip. Tr., 221 S.W.3d 109, 113 (Tex. App.—Houston [1st Dist.] 2006, no pet.) (citing Van Horn v. Chambers,
7
970 S.W.2d 542, 544 (Tex. 1998)); see also Aleman v. Ben E. Keith Co., 227 S.W.3d 304, 310 (Tex. App.—Houston [1st Dist.] 2007, no pet.). Proximate cause requires both cause in fact and foreseeability. W. Invs., Inc. v. Urena, 162 S.W.3d 547, 551 (Tex. 2005); Aleman, 227 S.W.3d at 310. "Cause in fact means that the defendant's act or omission was a substantial factor in bringing about the injury which would not otherwise have occurred." Union Pump Co. v. Allbritton, 898 S.W.2d 773, 775 (Tex. 1995). "Foreseeability exists if the actor, as a person of ordinary intelligence, should have anticipated the dangers his negligent act creates for others." Aleman, 227 S.W.3d at 310. The elements of proximate cause—cause in fact and forseeability—cannot be established by mere conjecture, guess, or speculation. W. Invs., 162 S.W.3d at 551.
B. Analysis
Eagle Water's motion for summary judgment contends that the homeowners have no evidence on the elements of duty, breach, and causation because the homeowners failed to designate an expert witness to testify as to these elements of their negligence claim. The homeowners respond that expert testimony is unnecessary in this case, where the Eagle Water contract imposes operational duties, and the live pleading alleges that Eagle Water owed them a legal duty to "act as a reasonable operator regarding the water authority and district within Harris County, Texas which it serviced."
8
Assuming that expert testimony was not required to show that Eagle Water owed a legal duty to the homeowners, the same does not hold true for showing that a breach of that duty caused the flooding in this case. Our common law of negligence requires expert testimony when an issue involves matters beyond jurors' common understanding. Mack Trucks v. Tamez, 206 S.W.3d 572, 583 (Tex. 2006); FFE Transp. Servs., Inc. v. Fulgham, 154 S.W.3d 84, 90–91 (Tex. 2004); see TEX. R. EVID. 702 (expert witness may testify if expert's scientific, technical, or other specialized knowledge will help trier of fact understand evidence or determine fact in issue). The question of whether expert testimony is necessary to establish breach and causation is one of law that we review de novo. See Fulgham, 154 S.W.3d at 89–90; Simmons, 221 S.W.3d at 114. We consider whether the conduct at issue involves the use of specialized equipment and techniques unfamiliar to the ordinary person. Simmons, 221 S.W.3d at 114 (citing Fulgham, 154 S.W.3d at 91); see also Knight Renovations, LLC v. Thomas, 525 S.W.3d 446, 453 (Tex. App.—Tyler 2017, no pet.) ("a lay person's opinion must be one that a person could normally form from observed facts.") (citing Health Care Serv. Corp. v. E. Tex. Med. Ctr., 495 S.W.3d 333, 339 (Tex. App.—Tyler 2016, no pet.). In such a case, expert testimony must establish both the standard of care and the violation of that standard. Simmons, 221 S.W.3d at 114 (citing Hager v. Romines, 913 S.W.2d 733, 734–35 (Tex. App.—Fort Worth 1995, no writ)).
9
In this case, the homeowners designated experts as to the damages that they sustained and attorney's fees, but did not proffer expert testimony to support their claim that Eagle Water breached its legal duty and caused their flooding damage.
The homeowners rely on two cases to support their claim, but both examine the imposition of a legal duty, rather than breach or causation. In Harris County Flood Control District v. Kerr, 499 S.W.3d 793 (Tex. 2016), the Supreme Court held that governmental entities that approved private development without fully implementing a previously approved flood-control plan could not be held liable to homeowners who suffered flood damage under a takings theory without specific evidence of an intent to cause flooding. Id. at 807; see TEX. CONST. art. 1, § 17(a). Like the Kerr plaintiffs, the plaintiffs in City of Dallas v. Jennings were required to raise a fact issue demonstrating that the City was liable under an inverse condemnation theory for discharged sewage that flooded their home. 142 S.W.3d 310, 312 (Tex. 2004). Addressing the element of intent, the Court held that a governmental entity may be liable under article I, section 17 of the Texas Constitution if it knows that either (1) a specific act taken to confer a public benefit is causing identifiable physical harm to private property, or (2) the specific property damage is substantially certain to result from an authorized government action—"that is, that the damage is 'necessarily an incident to, or necessarily a consequential
10
result of' the government's action." Id. at 314 (quoting Tex. High. Dep't v. Weber, 219 S.W.2d 70, 71 (Tex. 1949)).
The homeowners point to Eagle Water's president's statement that the pumps at the lift station failed after the rain event, contending that it constitutes an adequate admission that Eagle Water breached its duty and caused their flooding. But that statement neither identifies a cause of the pump failure nor assigns responsibility for preventing it, if it was preventable.
Eagle Water's contract with the District contains provisions indicating that pump failures are possible for reasons other than Eagle Water's failure to act as a reasonably prudent operator. The contract provides that Eagle Water is not responsible for any "loss, injury, or damage resulting from the diminution or interruption of . . . sewage collection or movement, unless attributable to Operator's negligence." It expressly disclaims that Eagle has any responsibility for "making repairs or providing repair materials for water line or sewer line breaks or stoppages, or replacing or making major repairs to equipment such as pumps." Further, the contract contains a force majeure clause that relieves Eagle Water "of its obligations, so far as they are affected by force majeure, during the continuance of any inability [to carry out its obligations] so caused . . . ."
The answer to whether a breach occurred thus requires an understanding of the specific cause of the pump stoppage and Eagle Water's role, if any, in
11
contributing to that cause. The pumps at the lift station are specialized equipment. To evaluate the evidence about the proper operation and maintenance of the pumps, a jury would require information concerning the equipment and processes involved in operating a sanitary wastewater collection, transportation, and treatment system, as well as the impact of the weather event that preceded the pump stoppage. Testimony from a witness with specialized knowledge of those operations is necessary to identify whether the stoppage resulted in part from Eagle Water's failure to act as a reasonably prudent operator. Cf. Simmons, 221 S.W.3d at 114–15 (holding that expert testimony about inspection process was required to establish whether maintenance and service of mobile rail-car mover's hydraulic system fell below standard of care and observing that mere fact company had agreement to perform operational maintenance on equipment, without more, did not establish breach of legal duty); Turbines, Inc. v. Dardis, 1 S.W.3d 726, 738 (Tex. App.—Amarillo 1999, pet. denied) (holding that inspection and repair of aircraft engine are not within experience of layman).
Because the record contains no testimony attributing the pump stoppage and the subsequent flooding to Eagle Water's failure to act as a reasonably prudent operator, the trial court properly granted summary judgment on the element of breach.

Outcome: We affirm the judgment of the trial court.

Plaintiff's Experts:
Defendant's Experts:
Comments: