Information
About MoreLaw
Contact MoreLaw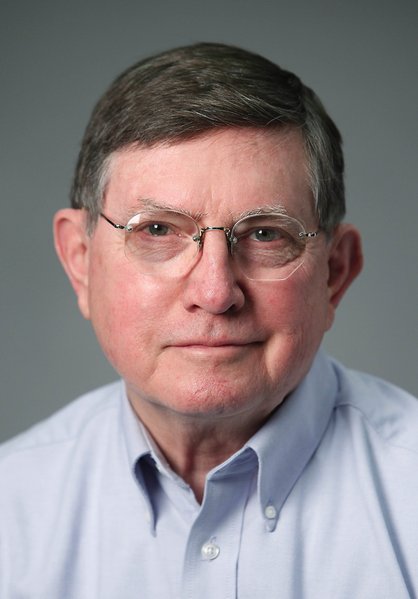 Please E-mail suggested additions, comments and/or corrections to Kent@MoreLaw.Com.
Help support the publication of case reports on MoreLaw
Date: 01-29-2018
Case Style:
United States of America v. Daniel Lee Dove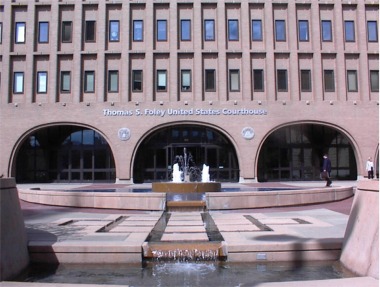 Eastern District of Washington Federal Courthouse - Spokane, Washington
Case Number:
Judge: Not Assigned
Court: United States District Court for the Eastern District of Washington (Spokane County)
Plaintiff's Attorney: Joseph P. Derrig
Defendant's Attorney: Not Available
Description: Spokane, WA - Central Washington Healthcare Organization Agrees to Settle ADA Claim with Deaf-Blind Individual

Joseph H. Harrington, United States Attorney for the Eastern District of Washington, announced that a settlement agreement under the Americans with Disabilities Act (ADA) has been reached between the U.S. Attorney's Office, the U.S. Department of Justice's (DOJ) Civil Rights Division and Astria Health. Astria Health, formerly known as Regional Health, is the parent company of Sunnyside Community Hospital and other Clinics located in central Washington. Astria operates 34 hospitals, clinics, and medical facilities in the Eastern District of Washington.

The U.S. Attorney Office began an ADA-based investigation of Astria Health after receiving a complaint that, despite a request for a Tactile American Sign Language interpreter, one of Astria Health's clinics failed on five (5) separate treatment occasions to provide a deaf-blind individual with a qualified interpreter. The deaf-blind individual alleged that, for approximately four months, he did not receive care because he was unable to communicate effectively with his treatment providers concerning his chronic health condition, which condition could result in potentially life-threatening complications if not properly managed.

The ADA establishes a federal mandate that seeks to eliminate discrimination against individuals with disabilities. The ADA requires hospitals and medical providers to ensure that their communication with individuals who are deaf or hard of hearing is as effective as their communication with other patients. See 42 U.S.C. § 12182(b)(2)(A)(iii) (1990); 28 C.F.R. § 35.160 (2007); 28 C.F.R. § 36.303 (2007); 28 C.F.R. pt. 36, App. B at 713-716 (2007). A hospital does this by providing communication aids, known in the law as "auxiliary aids or services," which include qualified sign-language interpreters, the exchange of written notes, text telephones that assist deaf or hard-of-hearing individuals in making phone calls, and a variety of other aids listed in the ADA regulation. The specific type of auxiliary aid or service that may be necessary in a given context will depend upon the needs of the particular individual involved and the nature of the communication at issue.

Astria Health fully cooperated with the U.S. Attorney's investigation and within days of being notified of the investigation initiated corrective action to ensure the deaf-blind individual involved received a qualified interpreter at his next healthcare visit.

Under the settlement, Astria agrees to take remedial steps to ensure compliance with the ADA at each of its 34 hospitals and clinics in central Washington. These steps include the appointment of an ADA point person who is familiar with the ADA's health care access and communication – interpreter requirements. This coordinator will also provide training to Astria's staff on ADA requirements and will enter into contracts with interpretive service providers. Astria will also adopt specific policies and procedures to ensure that auxiliary aids and communication services are provided promptly to individuals who are deaf, blind, or have communication challenges.

Harrington stated: "This Office and the DOJ Civil Rights Division are committed to protecting the rights of those who have vision, hearing, or speech disabilities, ensuring that they are able to effectively communicate with their health care professionals, especially when patients must have critical interaction with their medical care providers. This office did not seek civil penalties in this case – which can be up to $89,078 for a first violation and up to $178,156 for each subsequent violation – because Astria promptly acknowledged a problem, took immediate corrective action at its offending clinic and agreed to additional structural steps that will avoid similar problems at all of its 33 other medical facilities in the Eastern District of Washington. This settlement will ensure deaf and blind individuals get the auxiliary aids and services they need to effectively communicate with their medical providers in a timely manner at Astria's facilities. I am hopful that other such providers in Eastern Washington will review their ADA compliance obligations to ensure they too are providing quality access to health care for the blind, deaf, hard-of-hearing and other disabled individuals."

This enforcement action was taken pursuant to the U.S. Attorney Program for ADA Enforcement. The Program began as a pilot project in 1995, with a focus on effective communication in the nation's 911 call services, but has since expanded to other areas of disability discrimination. Virtually every U.S. Attorney Office within the Department of Justice has been involved with enforcement efforts, resolving more than 500 reported matters nationwide annually.

The U.S. Department of Justice has a number of additional resources available to assist entities with complying with ADA requirements. For further information, please visit http://www.ada.gov or call the Justice Department's toll-free ADA information Line at 800-514-0301 or 800-514-0383 (TDD). ADA complaints may also be filed by email to ada.complaint@usdoj.gov (link sends e-mail).

This enforcement action was handled by Joseph P. Derrig, an Assistant United States Attorney and Civil Rights Coordinator for the Eastern District of Washington, with assistance from the U.S. Department of Justice's Civil Rights Division, Disability Rights Section.
Outcome: Settled
Plaintiff's Experts:
Defendant's Experts:
Comments: