Please E-mail suggested additions, comments and/or corrections to Kent@MoreLaw.Com.
Help support the publication of case reports on MoreLaw
Date: 01-18-2020
Case Style:
State of New York v. Harvey Weinstein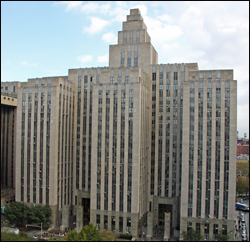 Manhattan Criminal Court Building - New York, New York
Case Number:
Judge: James Burke
Court: Supreme Court, New York County, New York
Plaintiff's Attorney: Joan Illuzzi
Defendant's Attorney: Donna Rounno
Description: New York, NY - The State of New York charged Harvey Weinstein with first-degree and third degree rape and first-degree criminal sexual act.

Defendant pleaded not guilty.

Weinstein's attorney objected to any white woman being seated.

The case against Weinstein will turn on whether the jury believes two women who claimed that he sexually assaulted them. Neither of them reported the assaults at the time to law enforcement and had contact with him after the alleged assaults.

Weinstein claimed that all of the alleged sexual assaults were consented to my the alleged victims.




Outcome: On trial.
Plaintiff's Experts:
Defendant's Experts: Jeffrey Luber, Elizabeth Loftus
Comments: