Please E-mail suggested additions, comments and/or corrections to Kent@MoreLaw.Com.
Help support the publication of case reports on MoreLaw
Date: 08-20-2019
Case Style:
United States of America v. Jonathan Manuel Lara Trocoso
Case Number:
Judge: Pattie B. Saris
Court: United States District Court for the District of Massachusetts (Suffolk County)
Plaintiff's Attorney: Lindsey E. Weinstein
Defendant's Attorney:


Do you need a criminal defense lawyer in Boston?
Call: 888-354-4529 and we will help you for free.
Description: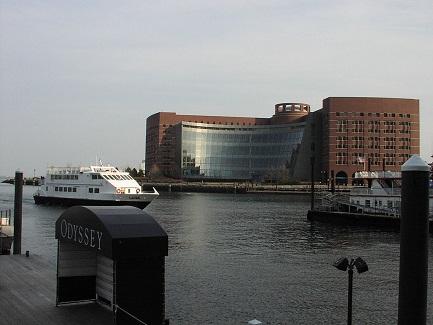 Boston, MA - Dominican National Sentenced For Illegal Reentry
After 2006 deportation, defendant illegally reentered the United States with mutilated fingerprints in effort to evade law enforcement
A Dominican national was sentenced yesterday in federal court in Boston for illegally reentering the United States after being deported.
Jonathan Manuel Lara Troncoso, 33, a Dominican national residing in Lawrence, was sentenced by U.S. District Court Chief Judge Patti B. Saris to two years in prison. Lara Troncoso will be subject to deportation upon completion of his sentence. In May 2019, he pleaded guilty to one count of illegal reentry of a deported alien.
Lara Troncoso was previously ordered deported from the United States in June 2006, but returned sometime thereafter and assumed the identity of a U.S. citizen from Puerto Rico. In an effort to avoid detection by law enforcement, Lara Troncoso mutilated his own fingerprints. While unlawfully in the country, he was convicted three times of drug offenses in Massachusetts while using a fraudulent identity, including a 2017 state conviction for fentanyl trafficking. By the time he was convicted of fentanyl trafficking, his fingerprints had regenerated and healed enough to match the fingerprints on file from his prior deportation
Outcome: Defendant was sentenced to two years in prison before deportation.
Plaintiff's Experts:
Defendant's Experts:
Comments: