Please E-mail suggested additions, comments and/or corrections to Kent@MoreLaw.Com.
Help support the publication of case reports on MoreLaw
Date: 09-20-2020
Case Style:
United States of America v. Hunter Morgan Uhde
Case Number:
Judge:
Court:
Plaintiff's Attorney:
Defendant's Attorney:
Description: Des Moines, IA - Criminal Law, Receiving and Distributing Child Pornography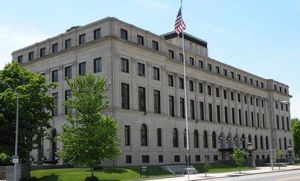 The United States of America charged Hunter Morgan Uhde, age 24, with receiving and distributing child pornography.
On February 14, 2020, Uhde pleaded guilty to Count One of a two-count Indictment. The investigation began in February 2019 with a tip from the Homeland Security Cyber Crimes Center based on activity through the "Kik" app in relation to a username associated with Uhde between November and December 2018. A search warrant was conducted on Uhde's residence in Coralville, Iowa. Agents found multiple electronic devices containing child pornography.
Uhde admitted to possessing child pornography on his phone and participating in illicit activities involving child pornography. After forensic examination of Uhde's devices, Uhde was found to have possessed 1,400 images and two videos of child pornography.
This matter was investigated by United States Department for Homeland Security and the National Center for Missing and Exploited Children (NCMEC). The case was prosecuted by the United States Attorney's Office for the Southern District of Iowa.
Outcome: Defendant was sentenced to 160 months in prison, five years of supervised release and was ordered to register offender, pay $27,000 in restitution and pay $100 to the Crime Victims' Fund.
Plaintiff's Experts:
Defendant's Experts:
Comments: