Please E-mail suggested additions, comments and/or corrections to Kent@MoreLaw.Com.
Help support the publication of case reports on MoreLaw
Date: 09-20-2020
Case Style:
United States of America v. Andres Rafael Viola
Case Number:
Judge: Richard F. Boulware, II
Court: United States District Court for the District of Nevada (Clark County)
Plaintiff's Attorney: United States District Attorney's Office, Las Vegas, Nevada
Defendant's Attorney:
Description: Las Vegas, NV - Criminal Law, Sexual Assault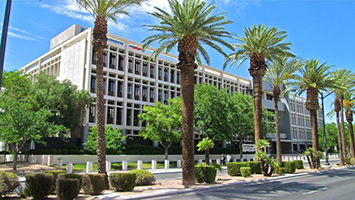 The United States of America charged Andres Rafael Viola, ate 36, with repeatedly sexually assaulting a child, producing images of the sexual abuse, and possessing hundreds of images and videos of child sexual assault.
Viola pleaded guilty in February 2020 to sexual exploitation of children and possession of child pornography. In addition to imprisonment, U.S. District Judge Richard F. Boulware II sentenced Viola to a lifetime term of supervised release. Under the Sex Offender Registration and Notification Act (SORNA), Viola must register as a sex offender. Viola's sentence also includes a $10,000 assessment pursuant to the Justice of Victims of Trafficking Act.
According to court documents, in May 2019, the National Center for Missing and Exploited Children (NCMEC) received a report from Yahoo, Inc. indicating that a user received child pornography sent by Viola, who was using the dark web Tor network to distribute images of child sexual assault.
On June 7, 2019, federal law enforcement arrested Viola at his Las Vegas residence. Law enforcement determined that Viola had supervisory control over a child victim. A forensic examination of electronic devices that were seized from Viola's home revealed nearly 350 child pornography images and video, including Viola's sexual exploitation of the child victim and a curated collection of child pornography from other victims. Viola had used the dark web to distribute, trade, and share the child sexual assault materials he created of the child victim.
For the hands-on offenses related to the child victim, Viola pleaded guilty in Nevada state court to one count of Sexual Assault of a Child under the Age of 14.
This case was the product of an investigation by HSI and the LVMPD. Assistant U.S. Attorneys Bianca Pucci and Elham Roohani prosecuted the case.
Outcome: Defendant was sentenced to 35 years in prison.
Plaintiff's Experts:
Defendant's Experts:
Comments: