Please E-mail suggested additions, comments and/or corrections to Kent@MoreLaw.Com.
Help support the publication of case reports on MoreLaw
Date: 06-10-2019
Case Style:
United States of America v. Henri Michelle Piette
Case Number: 6:17-cr-00079-RAW-1
Judge: Ronald A. White
Court: United States District Court for the Eastern District of Oklahoma (Muskogee County)
Plaintiff's Attorney: Edward Snow and Sarah McAmis
Defendant's Attorney: Warren Gotcher
Description: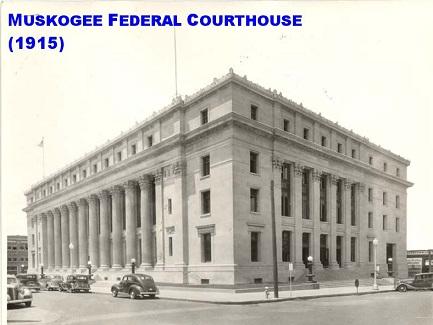 Muskogee, OK - The United States of America charged Henri Michelle Piette also known as Henri Michel Piette also known as
Henri Billy also known as Dan Reed also known as Billy Ira Sloop, Jr. also known as Michael Wayne Mansfield also known as
Christopher Allen McAnear with kidnapping in violation of 18 U.S.C. 1201 and traveling with intent to engage in sexual acts with a juvenile in violation of 18 U.S.C. 2423.
Outcome: 06/06/2019 198 MINUTES of Proceedings - held before Judge Ronald A. White: Jury Trial concluded on 6/6/2019 as to Henri Michelle Piette (Court Reporter: Karla McWhorter) (Attachments: # 1 Witness List by plaintiff, # 2 Exhibit List by plaintiff, # 3 Witness List by defendant, # 4 Exhibit List by defendant) (lal, Deputy Clerk) (Entered: 06/10/2019)
06/06/2019 199 JURY INSTRUCTIONS by Judge Ronald A. White as to Henri Michelle Piette (lal, Deputy Clerk) (Entered: 06/10/2019)
06/06/2019 200 JURY VERDICT - Redacted as to Henri Michelle Piette (1) Guilty on Count 1,2 (lal, Deputy Clerk) (Entered: 06/10/2019)
06/06/2019 201 JURY VERDICT - Unredacted as to Henri Michelle Piette (lal, Deputy Clerk) (Entered: 06/10/2019)
06/06/2019 202 Jury Notes - Redacted as to Henri Michelle Piette (lal, Deputy Clerk) (Entered: 06/10/2019)
06/06/2019 203 Jury Notes - Unredacted as to Henri Michelle Piette (lal, Deputy Clerk) (Entered: 06/10/2019)
06/06/2019 204 MINUTE ORDER by Judge Ronald A. White directing the parties to retrieve their respective trial exhibits, if they have not already done so, with said exhibits to be maintained for possible appeal purposes as to Henri Michelle Piette. (lal, Deputy Clerk) (Entered: 06/10/2019)
Plaintiff's Experts:
Defendant's Experts:
Comments: