Information
About MoreLaw
Contact MoreLaw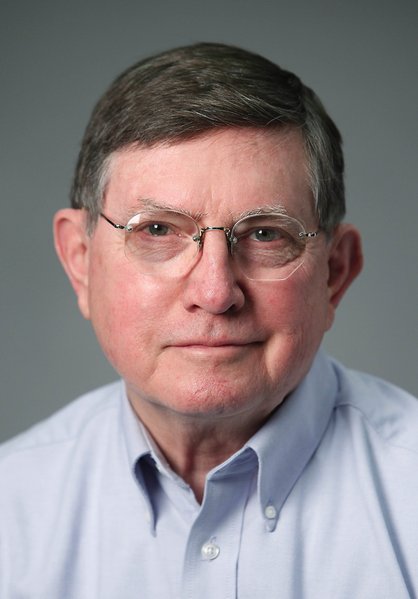 Please E-mail suggested additions, comments and/or corrections to Kent@MoreLaw.Com.
Help support the publication of case reports on MoreLaw
Date: 09-09-2019
Case Style:
STATE OF KANSAS v. ANGELO H. ORTEGA-CADELAN
Case Number: 119,987
Judge: Before ARNOLD-BURGER, C.J., BRUNS and WARNER, JJ. PER CURIAM
Court: COURT OF APPEALS OF THE STATE OF KANSAS
Plaintiff's Attorney: Boyd K. Isherwood, assistant district attorney, Marc Bennett, district attorney, and Derek Schmidt, attorney general
Defendant's Attorney:
Call 888-354-4529 if you need a criminal defense lawyer in Kansas.
Description:
Call Kent Morlan at 888-354-4529 if you need a lawyer ⚖



MoreLaw Virtual ReceptionistsNever Miss Another New Client Call


On November 30, 2006, the State charged Ortega-Cadelan with one count of rape. Specifically, the complaint alleged that Ortega-Cadelan committed an act of sexual intercourse with his 5-year-old stepdaughter in violation of K.S.A. 21-3502(a)(2), a severity level 1 person felony. However, the State should have charged the alleged crime as an off-grid felony because Ortega-Cadelan was over the age of 18 years. See K.S.A. 21-3502(c).

On February 26, 2007, Ortega-Cadelan entered into a written plea agreement that indicated that he would enter a plea to rape as either a severity level 1 person felony with a sentencing range of 147 to 653 months or as an off-grid felony with a sentencing range of 25 years to life. At the plea hearing, the State asked the district court to accept its oral motion to amend the complaint to reflect an off-grid felony under Jessica's Law, K.S.A. 21-4643(a)(1)(B).

The district court granted the State's motion and asked Ortega-Cadelan how he wished to plead to the amended charge. In response, Ortega-Cadelan pled guilty to the off-grid felony. The district court accepted the plea and found Ortega-Cadelan guilty of one count of rape—sexual intercourse with a child under the age of 14 in violation of K.S.A. 21-3502(a)(2).

A review of the record shows that Ortega-Cadelan knew that he had pled guilty to an off-grid felony. In fact, prior to sentencing he filed a motion seeking a downward durational departure to the grid. In particular, Ortega-Cadelan requested that the district court sentence him "on the grid and not according to Jessica's Law . . . ." Nevertheless, the district court denied the departure motion and sentenced Ortega-Cadelan to lifetime imprisonment with no possibility of parole for 25 years under Jessica's Law.

3

On direct appeal, Ortega-Cadelan argued that his sentence constituted cruel and unusual punishment. In addition, he claimed the district court abused its discretion by denying his motion for a downward durational departure. Ortega-Cadelan did not assert that his sentence was illegal nor did he claim that the district court sentenced him under the wrong statute in his direct appeal. Ultimately, the Kansas Supreme Court affirmed his sentence. State v. Ortega-Cadelan, 287 Kan. 157, 166, 194 P.3d 1195 (2008).

On July 7, 2017, Ortega-Cadelan filed the motion to correct an illegal sentence that is the subject of this appeal. In his motion, Ortega-Cadelan argued that the district court did not have jurisdiction to sentence him because the charging document was defective. The district court appointed counsel to represent Ortega-Cadelan and held a nonevidentiary hearing. Although Ortega-Cadelan's counsel acknowledged that the district court had granted the State's oral motion to amend the complaint prior to the entry of the plea, he complained that the State had failed to follow through on a promise to file an amended complaint.

In denying Ortega-Cadelan's motion to correct an illegal sentence, the district court found that the charge was amended to an off-grid crime before the plea was entered. The district court also found that there were no jurisdictional defects. Subsequently, Ortega-Cadelan filed a timely notice of appeal.

ANALYSIS

On appeal, Ortega-Cadelan contends that his sentence is illegal because it does not "'conform to the applicable statutory provision' in terms of punishment." Ortega-Cadelan argues that the district court sentenced him for a crime with which he was never charged. In response, the State contends that the district court did not err in denying the motion to correct an illegal sentence. It argues that Ortega-Cadelan was well aware that he was entering a plea to an off-grid offense at the plea hearing and that the failure to
4

memorialize the oral amendment to the complaint does not deprive the district court of jurisdiction.

Ortega-Cadelan filed his motion under K.S.A. 2018 Supp. 22-3504, which applies only when a sentence is illegal. Under K.S.A. 2018 Supp. 22-3504(3), an illegal sentence is one that is ambiguous, does not conform to an applicable statute, or is imposed by a court without jurisdiction. Whether a sentence is illegal within the meaning of K.S.A. 2018 Supp. 22-3504 is a question of law over which we exercise unlimited review. State v. Alford, 308 Kan. 1336, 1338, 429 P.3d 197 (2018).

Although Ortega-Cadelan attempts to frame his argument as a challenge to his sentence, he is essentially attempting to use a motion to correct an illegal sentence to challenge his conviction. In particular, his argument is based on his belief that he was charged and convicted of a severity level 1 offense rather than an off-grid offense. However, a motion to correct an illegal sentence is not the appropriate vehicle to collaterally attack a conviction. State v. Nash, 281 Kan. 600, 601-02, 133 P.3d 836 (2006); see State v. Davis, 283 Kan. 767, 769-70, 156 P.3d 665 (2007) (a motion to correct an illegal sentence is not a proper vehicle for the defendant's argument that he was prejudiced by an oral amendment to a complaint). Following Nash and Davis, we find that a motion to correct an illegal sentence is not the proper vehicle to challenge an oral amendment to a complaint.

We also find that the State made a lawful amendment to the complaint. It is undisputed that the district court granted the State's oral amendment to the charged crime on the record before Ortega-Cadelan pled guilty to the off-grid felony. The district court can allow the State to amend a complaint "at any time before verdict or finding if no additional or different crime is charged and if substantial rights of the defendant are not prejudiced." K.S.A. 22-3201(e). In other words, the State generally has wide discretion to amend a complaint. See State v. Woods, 250 Kan. 109, 115, 825 P.2d 514 (1992); see
5

also State v. Calderon-Aparicio, 44 Kan. App. 2d 830, 848, 242 P.3d 1197 (2010) ("Our Supreme Court has consistently given considerable latitude to the State in amending a complaint before trial.").

Although Ortega-Cadelan cites State v. Wilson, 240 Kan. 606, 608, 731 P.2d 306 (1987), in support of his argument, this case has been subsequently overruled. See State v. Dunn, 304 Kan. 773, 375 P.3d 332 (2016). In fact, our Supreme Court has expressly approved oral amendments made on the record in the presence of the defendant and his or her attorney. See State v. Nunn, 244 Kan. 207, 224, 768 P.2d 268 (1989); State v. Rasch, 243 Kan. 495, 501, 758 P.2d 214 (1988). Likewise, the failure to memorialize an amendment in writing does not deprive a court of jurisdiction over the defendant. Davis, 283 Kan. at 769; see also Dunn, 304 Kan. 773, Syl. ¶ 1 (charging documents do not bestow or confer subject matter jurisdiction on the state courts to adjudicate criminal cases, the Kansas Constitution does).

Here, the record indicates that the district court allowed the State to amend the charge prior to Ortega-Cadelan entering his plea. Moreover, the record reflects that he understood he was pleading guilty to the amended charge. Accordingly, we find that Ortega-Cadelan was convicted of an off-grid felony and that he was sentenced for an offgrid felony. We also find that Ortega-Cadelan fails to show that his sentence does not conform to the applicable statutory provision in terms of punishment. Thus, we conclude that the district court did not err in denying the motion to correct an illegal sentence.

We do, however, agree with Ortega-Cadelan that the Journal Entry of Judgment should be corrected to eliminate possible confusion in the future. We note that the journal entry—which was entered by the district court and signed by both attorneys—states that the "Grade of Offense" is "Felony Level 01 Person" with a "Presumptive Sentence Range" of 147-165 months in prison. However, the journal entry accurately reflects that
6

the "Sentence Imposed" was life imprisonment with no possibility of parole for 25 years under Jessica's Law.

A journal entry may be corrected "at any time" by a nunc pro tunc order. See K.S.A. 2018 Supp. 22-3504(2). The statute expressly provides that "[c]lerical mistakes in judgments . . . and errors in the record arising from oversight or omission may be corrected by the court at any time" on proper notice. K.S.A. 2018 Supp. 22-3504(2); see State v. Bailey, 306 Kan. 393, 398, 394 P.3d 831 (2017).

Outcome: Because the record reflects that the district court clearly granted the State's motion to amend the severity level to an offgrid felony, we remand this matter with directions for the district court to correct the Journal Entry of Judgment.

Affirmed in part and remanded with directions.

Plaintiff's Experts:

Defendant's Experts:

Comments: