Information
About MoreLaw
Contact MoreLaw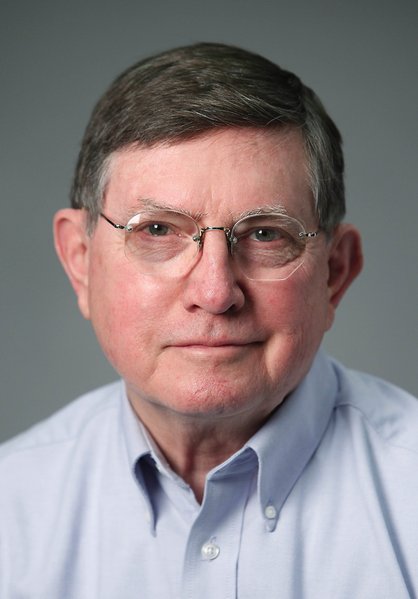 Please E-mail suggested additions, comments and/or corrections to Kent@MoreLaw.Com.
Help support the publication of case reports on MoreLaw
Date: 09-09-2019
Case Style:
STATE OF KANSAS v. JAMES NICHOLAS ATKINS
Case Number: 119,878
Judge: Before BUSER, P.J., GREEN and MALONE, JJ. PER CURIAM
Court: COURT OF APPEALS OF THE STATE OF KANSAS
Plaintiff's Attorney: Kate Duncan Butler, assistant district attorney, Charles E. Branson, district attorney, and Derek Schmidt, attorney general
Defendant's Attorney:
Call 888-354-4529 if you need a criminal defense lawyer in Kansas.
Description:
Call Kent Morlan at 888-354-4529 if you need a lawyer ⚖




In the early hours of January 1, 2018, Officer Steven Koenig of the Lawrence Police Department responded to a reported disturbance with weapons at an apartment in Lawrence. After Koenig arrived at the apartment, Atkins tried to leave the residence with his hands in his pockets. Officers ordered Atkins to stop and told him they were going to pat him down for weapons. Rather than stopping, Atkins pulled away from the officers and ran towards the back door.

Koenig grabbed Atkins' arm to stop him from escaping. Atkins then reached into his waistband and grabbed a firearm. Koenig believed Atkins was about to pull the firearm out of his waistband so he tackled Atkins, gripped his hand, and tried to "peel his hand off" the firearm. Atkins kept trying to pull the firearm out of his waistband throughout his fight with Koenig. Officers eventually removed Atkins' hand from the firearm and placed him under arrest.

On January 3, 2018, the State filed several charges against Atkins, including one count of aggravated assault of a law enforcement officer and one count of interference with law enforcement. Following plea negotiations, Atkins agreed to plead no contest to attempted aggravated assault of a law enforcement officer and interference with law enforcement. The amended information charged Atkins with attempted aggravated assault of a law enforcement officer, a "Level 8/Person/Felony."

At the plea hearing on March 29, 2018, Atkins' attorney announced that Atkins wanted to plead no contest to "attempted aggravated assault of a law enforcement officer.
3

That will be a severity Level 8 person felony." The district court later asked: "Sir, you are telling me that today you want to enter a plea to a Level 8 person felony. Are you aware that the maximum sentence, depending on your criminal history, for a Level 8 person felony, is 23 months in the Kansas Department of Corrections?" Atkins responded: "Yes, Your Honor."

When providing the factual basis for the plea, the State proffered: "Judge, we did have a preliminary hearing on this case, and ask the Court to remember those facts. The overt act for the attempted aggravated [assault] is when the defendant, as he was running from police, tried to remove a deadly weapon from his pants." The State clarified that the deadly weapon was a handgun. After receiving the factual basis, the district court again asked Atkins: "Alright. Knowing all those things, how do you plead to the amended charge of attempted aggravated assault on a law enforcement officer, a severity Level 8 person felony?" Atkins responded: "No contest."

The case was originally scheduled for sentencing on May 7, 2018. At that hearing, the district court asked defense counsel if he had explained to Atkins "about the registration requirements that result from the person felony with a deadly weapon?" Counsel responded that he had explained that matter to Atkins "very briefly." So at that point the district court engaged in a lengthy discussion with Atkins about the registration requirements under KORA. The district court explained that Atkins would need to register as a violent offender under KORA for 15 years because he used a deadly weapon during the commission of a person felony. Atkins stated that he understood and he signed a written notification of the procedure and requirements of the offender registration act.

Noting that it had not explained the registration requirements to Atkins at the plea hearing, the district court told Atkins: "If that changes your mind about how you want to go forward here, you need to communicate that to [defense counsel] and he can proceed accordingly." Atkins' counsel told the court: "I am very happy to go over the registration
4

in more detail with my client." As it happened, the sentencing hearing was continued for the parties to obtain clarification of some issues described in Atkins' drug and alcohol evaluation. Atkins did not file any type of motion to withdraw his plea.

The district court resumed the sentencing hearing on July 20, 2018. The State called two police officers to testify about an incident the prior weekend in which Atkins was arrested for driving under the influence. After considering the evidence and arguments, the district court sentenced Atkins to a controlling term of 18 months' imprisonment. The district court also ordered Atkins to register as a violent offender because he committed a person felony with a deadly weapon. The journal entry of judgment designates Atkins' crime of attempted aggravated assault of a law enforcement officer as a severity level 8 person felony. Atkins filed a notice of appeal.

ANALYSIS

On appeal, Atkins only challenges the district court's order requiring him to register as a violent offender. He argues that the district court wrongly ordered offender registration based on his attempted use—not actual use—of a deadly weapon. He also argues that his current crime of conviction of attempted aggravated assault of a law enforcement officer is not statutorily designated as a person felony, so the district court had no authority to order offender registration under K.S.A. 2018 Supp. 22-4902(e)(2). Finally, Atkins argues that K.S.A. 2018 Supp. 22-4902(e)(2) is unconstitutional because it imposes punishment based on judicial fact-finding. Atkins acknowledges that he makes all three claims for the first time on appeal. Generally, issues not raised before the district court may not be raised for the first time on appeal. State v. Gross, 308 Kan. 1, 6, 417 P.3d 1049 (2018). Kansas courts recognize three exceptions to this rule and consider issues for the first time on appeal when:

5

"(1) The newly asserted theory involves only a question of law arising on proved or admitted facts and is determinative of the case; (2) consideration of the theory is necessary to serve the ends of justice or to prevent the denial of fundamental rights; and (3) the district court is right for the wrong reason. [Citations omitted.]" State v. Phillips, 299 Kan. 479, 493, 325 P.3d 1095 (2014).

Atkins asserts that the first two exceptions apply to allow this court to consider his issues for the first time on appeal. The State agrees that the first exception applies. Thus, we will address the merits of Atkins' claims.

Did Atkins use a deadly weapon during the commission of attempted aggravated assault of a law enforcement officer?

Atkins first contends the district court erred by ordering him to register as a violent offender because he did not use a deadly weapon to commit the crime of attempted aggravated assault of a law enforcement officer. Atkins argues the record shows he only attempted to use a deadly weapon but failed to actually use one to commit the offense.

This issue involves interpreting statutory provisions in KORA, which presents a question of law subject to unlimited review. State v. Gilkes, 307 Kan. 725, 728, 415 P.3d 427 (2018). The most fundamental rule of statutory construction is that the intent of the Legislature governs if that intent can be determined. State ex rel. Schmidt v. City of Wichita, 303 Kan. 650, 659, 367 P.3d 282 (2016). An appellate court must first attempt to ascertain legislative intent through the statutory language enacted, giving common words their ordinary meanings. Ullery v. Othick, 304 Kan. 405, 409, 372 P.3d 1135 (2016).

An individual defined by KORA as a violent offender must register under the Act. State v. Marinelli, 307 Kan. 768, 774, 415 P.3d 405 (2018). A violent offender includes any person convicted of a person felony after July 1, 2006, when "the court makes a
6

finding on the record that a deadly weapon was used in the commission of such person felony." K.S.A. 2018 Supp. 22-4902(e)(2).

This court has defined "used" within the meaning of K.S.A. 2018 Supp. 224902(e)(2) as "the deliberate utilization (active employment) either directly, indirectly, or in some manner using a weapon that results in a change of circumstances of the crime being committed, such as facilitating commission of the offense." State v. Dinneen, 48 Kan. App. 2d 692, Syl. ¶ 4, 297 P.3d 1185 (2013). This concept of use "'certainly includes brandishing, displaying, bartering, striking with, and, most obviously, firing or attempting to fire a firearm.'" 48 Kan. App. 2d at 701 (quoting Bailey v. United States, 516 U.S. 137, 148, 116 S. Ct. 501, 133 L. Ed. 2d 472 [1995]). As a result, even an offender's reference to a firearm in the offender's possession could satisfy the statutory meaning of using a deadly weapon. 48 Kan. App. 2d at 701.

Aggravated assault of a law enforcement officer includes knowingly placing a law enforcement officer in reasonable apprehension of immediate bodily harm with a deadly weapon. K.S.A. 2018 Supp. 21-5412(d)(1). An attempt crime is defined as "any overt act toward the perpetration of a crime done by a person who intends to commit such crime but fails in the perpetration thereof or is prevented or intercepted in executing such crime." K.S.A. 2018 Supp. 21-5301(a).

Atkins used a deadly weapon during his commission of attempted aggravated assault of a law enforcement officer by reaching for, grabbing, and trying to remove a firearm from his waistband. When Atkins tried to pull out the firearm, he deliberately used the weapon in a manner that changed the circumstances of the crime. Specifically, Atkins committed the overt act required for his attempt conviction by grabbing the firearm. Although Atkins failed to remove the firearm from his waistband, the concept of use is broad and encompasses displaying or even referencing a deadly weapon. By
7

grabbing the firearm and attempting to pull it out when officers tried to apprehend him, Atkins used a deadly weapon towards perpetrating the crime.

Simply put, Atkins used a firearm in the commission of his crime and it does not matter that the crime was only an "attempted" aggravated assault of a law enforcement officer. The district court did not err by finding that Atkins used a deadly weapon during the commission of attempted aggravated assault of a law enforcement officer.

Is attempted aggravated assault of a law enforcement officer a "person felony" within the meaning of K.S.A. 2018 Supp. 22-4902(e)(2)?

Atkins next contends the district court erred by finding that his attempted aggravated assault of a law enforcement officer conviction was a person felony which subjected him to KORA registration. Atkins claims Kansas law provides no mechanism to designate current attempt convictions as person crimes and so courts may not rely on attempt convictions to order registration under K.S.A. 2018 Supp. 22-4902(e)(2). This issue also involves statutory interpretation, which presents a question of law subject to unlimited review. Gilkes, 307 Kan. at 728.

Not only did Atkins fail to raise this argument in district court, but everything in the record shows that Atkins acknowledged in district court that he was charged with and convicted of a person felony. The amended information charged Atkins with attempted aggravated assault of a law enforcement officer, a "Level 8/Person/Felony." At the plea hearing, the district court asked Atkins if he wanted "to enter a plea to a Level 8 person felony." Atkins responded: "Yes, Your Honor." At the hearing on May 7, 2018, the district court explained to Atkins that he would need to register as a violent offender under KORA for 15 years because he used a deadly weapon during the commission of a person felony. Atkins stated that he understood and he signed a written notification of the procedure and requirements of the offender registration act. Finally the journal entry of
8

judgment designates Atkins' crime of attempted aggravated assault of a law enforcement officer as a severity level 8 person felony.

But on appeal, Atkins argues that his current crime of conviction of attempted aggravated assault of a law enforcement officer is not statutorily designated as a person felony, so the district court had no authority to order offender registration under K.S.A. 2018 Supp. 22-4902(e)(2). That statute requires registration if a person "is convicted of any person felony and the court makes a finding on the record that a deadly weapon was used in the commission of such person felony." (Emphasis added.) Aggravated assault of a law enforcement officer is a person felony. K.S.A. 2018 Supp. 21-5412(e)(4). But as Atkins points out, the Kansas attempt statute provides no method for classifying attempt convictions as person or nonperson crimes. See K.S.A. 2018 Supp. 21-5301.

In response, the State points out that K.S.A. 2018 Supp. 21-6811(g) expressly provides that a "prior felony conviction of an attempt . . . to commit a crime shall be treated as a person or nonperson crime in accordance with the designation assigned to the underlying crime." The State also points out that under K.S.A. 2018 Supp. 21-5301(c)(1), an attempt to commit a nondrug felony is ranked two severity levels below its completed counterpart. The State argues that when reading these two sections of the criminal code together, it is clear that the Legislature intended that an attempt be treated simply as a less severe version of the underlying crime without changing the nature of the crime.

Atkins argues that K.S.A. 2018 Supp. 21-6811(g) applies only to prior convictions of attempted crimes and no statutory provision permits courts to classify current attempt convictions as person crimes. Put another way, Atkins argues that his conviction of attempted aggravated assault of a law enforcement officer is only classified as a person crime for criminal history purposes but not to designate the current crime of conviction.

9

The State responds that for this court to "hold that a felony conviction for attempt only gains a person or nonperson designation at the moment the defendant is sentenced is, at best, nonsensical." The State further asserts that Atkins' interpretation of the statutes "strips every inchoate crime of its person or nonperson designation until sentencing—a result that is clearly contrary to the legislature's intent in crafting our criminal code."

When construing statutes to determine legislative intent, appellate courts must consider various provisions of an act in pari materia with a view of reconciling and bringing the provisions into workable harmony if possible. State v. Keel, 302 Kan. 560, Syl. ¶ 7, 357 P.3d 251 (2015). The courts must construe statutes to avoid unreasonable or absurd results and presume the Legislature does not intend to enact meaningless legislation. State v. Frierson, 298 Kan. 1005, 1013, 319 P.3d 515 (2014).

We agree with the State that K.S.A. 2018 Supp. 21-6811(g) sufficiently reflects a legislative intent that any attempt to commit a crime shall be treated as a person or nonperson crime in accordance with the designation assigned to the underlying crime. Moreover, K.S.A. 2018 Supp. 21-5301(c)(1) provides that an attempt to commit a nondrug felony is ranked two severity levels below its completed counterpart. But there is no language in the statute to suggest that an attempt to commit a person crime such as aggravated assault of a law enforcement officer—which requires an overt act toward the perpetration of a crime done with the intent to commit such crime—changes the nature of the offense from person to nonperson. See K.S.A. 2018 Supp. 21-5301(a).

Here, the amended information charged Atkins with attempted aggravated assault of a law enforcement officer, a severity level 8 person felony. The district court asked Atkins if he wanted to enter a plea to a severity level 8 person felony, and Atkins responded: "Yes, Your Honor." If Atkins' argument on appeal is correct, his crime of attempted aggravated assault of a law enforcement officer is not designated as either a person or nonperson crime in the current case, but thereafter the crime is designated as a
10

person offense for criminal history purposes. We agree with the State that interpreting the applicable statutes within our criminal code in this way would be unreasonable and make little practical sense. Thus, we reject Atkins' claim that his current crime of conviction of attempted aggravated assault of a law enforcement officer is not designated as a person felony within the meaning of K.S.A. 2018 Supp. 22-4902(e)(2).

Is K.S.A. 2018 Supp. 22-4902(e)(2) unconstitutional?

Atkins next contends that K.S.A. 2018 Supp. 22-4902(e)(2) is unconstitutional under Apprendi v. New Jersey, 530 U.S. 466, 120 S. Ct. 2348, 147 L. Ed. 2d 435 (2000), because it requires a defendant to register as a violent offender when a judge—rather than a jury—determines that the defendant used a deadly weapon in the commission of a crime. Atkins argues that any fact necessary to increase the punishment for an offense other than a prior conviction must be established by a guilty plea or proved beyond a reasonable doubt to a jury. 530 U.S. at 490. Determining a statute's constitutionality is a question of law subject to unlimited review. State v. Petersen-Beard, 304 Kan. 192, 194, 377 P.3d 1127, cert. denied 137 S. Ct. 226 (2016).

But under Apprendi, only facts that increase the penalty, or punishment, for a crime need to be submitted to a jury. 530 U.S. at 490. The Kansas Supreme Court has repeatedly rejected the argument that offender registration under KORA is punishment. See, e.g., State v. Watkins, 306 Kan. 1093, 1095, 401 P.3d 607 (2017); State v. Huey, 306 Kan. 1005, 1009-10, 339 P.3d 211 (2017), cert. denied 138 S. Ct. 2673 (2018); PetersenBeard, 304 Kan. at 209. Recognizing our Supreme Court's decisions against him, Atkins clarifies that he raises this issue only to preserve it for Kansas Supreme Court review.

In Huey, the Kansas Supreme Court found that because the Kansas Legislature intended KORA to be a civil regulatory scheme—not punishment—a defendant must present "the clearest proof" that registration is punitive before the court would consider
11

registration a criminal penalty. 306 Kan. at 1010. The court must consider several factors to determine whether KORA's effects render it punitive as applied to violent offenders. These questions are fact intensive and require a robust record. But Huey raised his Apprendi challenge for the first time on appeal and thus failed to present facts in district court which showed that the registration's effects on him were punitive. Without a record, the court held it could not conclude the effects of KORA were so punitive to override the Legislature's intent that KORA be a civil remedy. 306 Kan. at 1010.

This court is duty bound to follow Kansas Supreme Court precedent, unless there is some indication the court is departing from its previous position. State v. Meyer, 51 Kan. App. 2d 1066, 1072, 360 P.3d 467 (2015). Like Huey, Atkins did not raise his Apprendi claim before the district court and has provided no fact-based record for this court to evaluate KORA's alleged punitive effects on him or any other violent offender. Thus, Atkins has not shown that his registration requirements as a violent offender are punishment. Because the registration order did not increase Atkins' punishment, it was unnecessary that a jury find beyond a reasonable doubt that Atkins used a deadly weapon in the commission of the crime. Atkins' duty to register as a violent offender under KORA did not violate Apprendi.

Outcome: Affirmed

Plaintiff's Experts:

Defendant's Experts:

Comments: