Information
About MoreLaw
Contact MoreLaw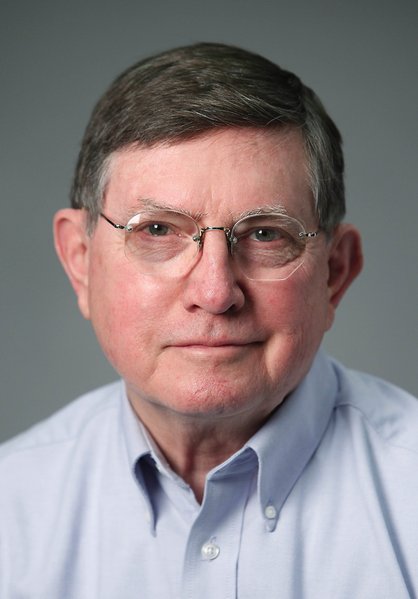 Legal Assistant Vendors
- Tulsa, OK
Legal Assistant Services - Family Law, Criminal Defense, Personal Injury, Business Litigation, Bankruptcy, Notary Public

I have been a legal secretary for many years and have worked for Kent Morlan, Scott Troy, John Harrington and many others in my career.


Paralegal Specialties of Tulsa - Tulsa, OK
Postconviction Litigation/Appeals

Paralegal Services/Legal Research/Brief and Motions drafting in civil and criminal matters

If your firm or Practice is in need of support, I have 3 decades of experience to offer and am available in the Downtown area. Centered in the MoreLaw Suites, near the courthouses, I offer the following services:

Specialty Services: Post-conviction and appellate litigation. I was the law librarian/legal assistant for pro-se defendants for over a decade and perfected hundreds of appeals and post-conviction motions. I also worked for Colorado Alternate Defense Counsel as a Post-conviction and Appellate Specialist for many years and was successful in many cases, returning over 450 years in sentence reductions or vacated convictions. I also have 16 published opinions, including:

* Bullard v. DOC, 949 P.2d 999 (Colo.1997) (Writ of Mandamus directed to DOC to release Bobby Bullard).

* Craig v. People, 986 P.2d 951 (Colo. 1999) (Enforced plea agreement under contract law, challenging mandatory parole extension of sentence in breach of contractually binding plea agreement).

* Shipley v. People, 45 P.3d 1277 (Colo. 2002)(Set precedent that Special Offenders were eligible for alternative types of sentences. 25 year prison term converted to five years probation on remand).

* Allen v. Reed, 427 F.3d 767 (10th Cir. 2005) (Employed Apprendi v. New Jersey to invalidate Coloradoā€™s aggravated sentencing scheme).

* Specialized in obtaining relief for breaches of plea agreements under contract law, employing Santobello v. New York, 404 U.S. 257, 92 S. Ct. 495, 30 L. Ed. 2d 427 (1971) and its progeny. Succinct case analysis and diagnosis of whether a breach exists and, if so, the preferable remedy.

Log on to youtube and Watch video at: Wirtz Interview or type in "Robert Wirtz Interview"¯.

I am also experienced in the areas of:

* Legal Research

* Brief and Motions preparation

* Case Analysis

* Investigations

* Pretrial Strategy

* Family Law

* Divorce

* Custody

* Support modification

* Civil Rights

After over a quarter of a century in the trenches, I have developed the ability to review a record and then diagnose a case and crystallize the meritorious issues quickly. I am task oriented and take directions well. I meet deadlines and love to research. Give me a legal question and I'll find your answer and prepare a draft of the memorandum, motion or brief. My specialty is case analysis for appellate and post-conviction clients. I can review an entire record, whether plea or trial, and ferret out the salient and meritorious issues. I am never afraid to say "I don't know"¯ because I do know how to find the answer: MooreLaw.com, Westlaw, Lexis Nexus, OSCN.net, and Google. I am also very experienced in pretrial strategies where we can assist a client before any damage can be done, eliminating the need for any appeal or post-conviction litigation altogether. Most of all, perhaps, I care. I care about what I do. I care about people and have found purpose in assisting people. If you could use another attorney at the expense of a paralegal, please give me an opportunity to prove my worth.


Tulsa Community College - Tulsa, OK
Tulsa Community College Legal Assistant Program


- Beaumont, TX
I am moving to Cedar Park, Texas in January and will be available to type depositions, statements, etc. for court reporters and/or attorneys. I am a certified legal assistant and have worked in the legal field for 22 years. My typing and proofreading skills are excellent.


The Virtual Paralegal - Traverse City, MI
The Virtual Paralegal is featured in the January / February, 2009 issue in Legal Assistant Today Magazine. Read here. We are not currently accepting resumes. All legal work performed byTVP must be supervised by an attorney. We cannot provide individuals with legal advice or draft legal documents without the supervision of an attorney. Tired of spending too much money to hire an "employee" to do the work or hiring a temp with little or no office or legal experience? Take advantage of outsourcing opportunities by contracting a virtual assistant or virtual paralegal. Virtual assistant paralegals are time efficient and less costly to your law firm, document preparation service, or other business entities. What we can do for you. The Virtual Paralegal can perform any office administration duties, including drafting correspondence, data entry, scheduling, prepare legal documents for court filing, legal research, draft responses, briefs, stipulations, motions, trial preparation, create Powerpoint presentations and so much more. We provide administrative work to all business entities. All work is completed virtually via email, fax or regular mail for cost efficiency. All work completed by The Virtual Paralegal is on a contracted basis versus employment. This allows your business, law firm or document preparation service to save time and money. Contact The Virtual Paralegal today to contract your virtual assistant or virtual paralegal. References are available upon request.


NALS, Inc. - Tulsa, OK
It was 1929 in Long Beach, California, and Eula Mae Jett along with several of her colleagues established a group that met and discussed topics affecting their careers as legal secretaries. The focus of these meetings shifted to education and the popularity grew. These meetings continued and the word of their success spread across the country. By 1949 chapters had developed similar groups and the National Association of Legal Secretaries was formed. NALS began to hold meetings not only on the local level but expanded to include state, regional, and even national meetings focusing on the legal services industry. This was the first time anything of this nature would take place. NALS was formed and began moving ahead with the goal of enhancing the careers of legal secretaries. As the profession evolved so did NALS. The information needed by legal secretaries was changing along with their job descriptions and the information provided by NALS paralleled this shift. Diversity of membership reflected a changing legal services industry. After several years of discussion on the topic of a name change to better reflect the nature and membership of NALS, it was determined that NALS would no longer be used as an acronym but rather as a name. This was determined because it was evident something needed to change but the rich history could not be abandoned. NALS determined to go with the new name along with the tag line "…the association for legal professionals" in 1999. Today NALS remains a leader in the legal services industry offering professional development by providing continuing legal education, certifications, information, and training to those choosing the legal services industry as their career. NALS members represent every area of this industry from paralegals and legal assistants to legal administrators and office managers. Because of this diversity and an openness to welcome all members of the industry, NALS offers a broad spectrum of expertise to make the programs offered valuable to all members of the legal services industry. This allows NALS members to learn about other areas of the industry, making career enhancement as well as advancement easily attainable. Tulsa Association


- Tulsa, OK
Legal Assistant/Paralegal. Intense experience in family law and litigation. Very familiar with all aspects of family law from initial client interview to trial. Two years experience with AV rated family law firm. Also worked in criminal and civil law. Adaptable and learn quickly.


Webb Professional Services - Hazelwood, MO
No matter how small your firm, you NEED to have a web presence. We can help! Having experience as a legal assistant makes Theresa Webb even more qualified to create and administer your law firm's website.


Dynamic Virtual Services - Oklahoma City, OK
Virtual Office Legal Assistant, Professional Answering Service, IT Solution for Small Business, Data Recovery and Backup Solutions - Dynamic Virtual Services is your solution for office support. We offer both virtual assistant services, as well as IT support for your home office or small business. We are based in Oklahoma City, OK and specialize in supporting solo and small law firms. Our goal is to provide you with the staff you need at a fraction of the cost so you can focus on your clients and customers without having to worry about the everyday tasks that come with running a business. We want to help you achieve a better work/life balance.