Information
About MoreLaw
Contact MoreLaw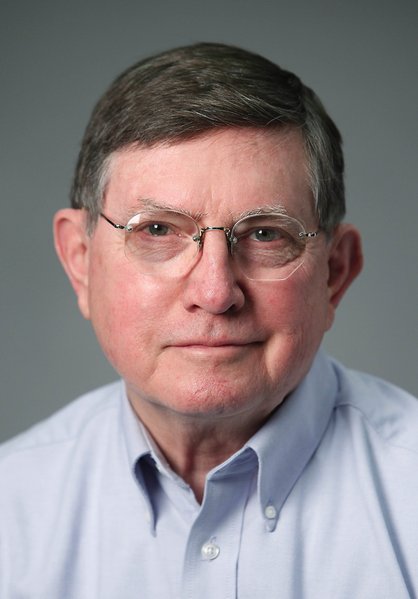 Cars Vendors
CarsDirect.com - El Segundo, CA

The Best Car Comparisons $25 Million Can Buy First, CarsDirect changed car buying forever. We introduced up-front, no-haggle, guaranteed low pricing on all makes and models. We have saved customers hundreds of millions of dollars by eliminating the mystery of car pricing. Now, with Autos.com, we have gone further. On Autos.com, CarsDirect and our subsidiary Autodata Solutions have created the most comprehensive and straightforward review of virtually every new and used vehicle sold in the U.S. Our team of more than 100 automotive experts produces and compiles the best automotive research data available--we take every car, truck, SUV, and van and rank them from best to worst. And we rank them on every important dimension, including: safety, gas mileage, acceleration, cargo space, performance, and more. Autos.com offers the most comprehensive set of objective vehicle comparisons in the U.S. Every vehicle, every dimension, ranked best to worst--without apology. We want you to make the best car buying decision. And to pay the lowest price. Happy shopping, The editorial teams of Autos.com, Autodata Solutions, and CarsDir


Easy Click Travel - Altamonte Springs, FL

Travel - Airline Tickets, Hotels, Rental Cars, Cruises, Packages


Orbitz - New York, NY


Orbitz - Great Beach Getaways!
Special Rates from Thrifty.
Dance Bride Dance! Find Orbitz Deals on Wedding Travel
Rental Cars, Hotel Rooms and Airline Tickets


Railroad Museum of Oklahoma - Enid, OK
One of the largest collections of railroad material in the United States. Exhibits include over 900 pieces of dining car china and silver service from passenger trains of the past, maps depicting various railroad lines, railroad paintings, depot clocks, steam engine bells, locks, keys, and a functioning telegraph system. A giant O-scale layout featuring a circus train and related equipment is a popular attraction for young and old alike. Our model railroad room includes HO-gauge, N-gauge and Lionel layouts. Nine cabooses are on display from different railroads that have served Enid, along with motor cars, a boxcar, a 3 dome tank car, a Frisco 1519 Steam Engine, an Amtrak lounge car, traveling post office car, car krane, and a 50 ton G.E. switcher locomotive that is still being used to move the rolling stock around on the museum tracks. A reference library of books, photos, videotapes, railroad money, postcards of depots all over the US, and much more is also on site. Suggested donation of $2 per person is appreciated. We welcome bus tours and can arrange catered dinners for up to 100 people. Two excursion trains are offered twice a year (call for dates and reservations).


- Athens, AL
Automobile Customizing Auto Race Cars Mufflers and Exhaust Systems Restoration and Reconditioning Address:no 2/3 L.F outside Athens, AL, City :thigur, State :alders Country:algeria.Telephone No:264-335-34, Zip / Postal Code:35611 http://www.taacc.com


Lowcosters - San Diego, CA
The convenient and hassle-free way to buy or lease your next new or used car, truck, SUV or van.

With 24 years of experience and 65,000 customers served throughout California, LowCosters. strives to provide quality service to every customer. Since our doors first opened, our philosophy of service has always been on satisfying our auto buying customers, not simply selling cars.

With LowCosters low price policy and friendly, dedicated staff, you can expect a pleasurable car buying experience! So, whether you want to shop our on-line used car inventory, request a new car search through our auto buying service, or receive a trade-in value quote on your current vehicle, you will always get "A Good Deal More" with LowCosters


LOCATIONS AND OTHER SERVICES - LOS ANGELES , CA
Welcome to http://www.BEBWORLD.com We specialize in Locations & Production Rental Services.  Our relationships with top industry clients, celebrities, planners, major studio producers, industry production companies, clubs and other venues allows us to offer a service that serves anyone and everyone who wants something, especially the elite and luxurious,   Let us provide you with the perfect deal for YOUR Industry and EVENTS, WEDDINGS, PARTIES, FAMILIES, VACATION STAYS, FILMS, TV, VIDEO, COMM, and PHOTO needs. We also have contacts interested in funding major A-list film projects. Please remember to tell your friends and others about our great site http://www.bebworld.com   Please browse/click our "Rental Galleries" to view many pictures of the rentals and services we have available. Simply click on "Contact Us" to request a quote!. When you request a quote, please mention the rental names and/or #s you're interested in. Thank you and enjoy everyday * http://www.BEBWORLD.com When renting a Private Location you will need to add: One day event or production insurance, Cleaning, Damage deposit refundable. We have the contacts for many business services. Welcome to HTTP://WWW.BEBWORLD.COM Click the site & galleries for Locations & Production Rental Services * Rental quotes per available Request@bebworld.com - e-mail your full request to get info Please view our rental galleries site: HTTP://WWW.BEBWORLD.COM Mansions, Houses, Clubs, Lofts, Warehouses, Exotic Cars, Jets, Yachts, Limos and more services.. Weddings, Events, Films, TV, All Productions.. Thank you and enjoy everyday


Jim Blankenship's Carstar Quality Collision Center - Tulsa, OK
CARSTAR was founded on the principle of raising the standards of the collision repair industry. CARSTAR owned repair centers must meet strict requirements concerning quality of work, training and customer satisfaction. Quality repairs combined with an exceptional warranty and excellent customer service give CARSTAR repair centers an unbeatable 95 percent customer satisfaction rating.


Lane's Claim Service - Tulsa, OK
Auto damage appraisals-Oklahoma Insurance Adjuster

Lane's Claim Service provides accurate & time driven appraisals on all makes and models. From classic cars, city vehicles, motor homes, domestic and foreign autos, to motorcycles, bicycles and marine also heavy equipment. We offer unparalleled service and performance. We are committed to providing unbiased computerized estimates, including digital photos, and detailed reports. Our services are always tailored to your unique needs. We provide over 50 years of combined experience in the auto damage industry. Our approach allows us to serve you without compromise. Our reward is satisfied clients!


New Mexico Legal Aid - Mescaleo, NM
Please select the office which provides services to your county:

Albuquerque Office (Bernalillo, Sandoval, Torrance and Valencia)

301 Gold SW

First Floor (zip 87102)

P.O. Box 25486

Albuquerque, NM 87125-5486

Telephone: 505-243-7871

Fax: 505-842-9864

Clovis Office (Curry, DeBaca, Quay & Roosevelt)

400 Pile, Suite 401 (zip 88101)

P.O. Box 864

Clovis, NM 88102

Telephone: 505-769-2326

Fax: 505-769-0922

Gallup Office (Cibola, McKinley, Zuni & Navajo Nation)

211 West Mesa, Suite 5 & 6

P.O. Box 1475

Gallup, NM 87301

Telephone: 505-722-4417

(800-524-4417)

Fax: 505-722-9562

Las Cruces Office (Dona Ana and Otero)

600 East Montana, Suite D

Las Cruces, NM 88001-4246

Telephone: 505-541-4800

Fax: 505-541-4860 (Las Cruces office) and 505-541-4809

Toll-Free #: 1-866-515-7667

Las Vegas Office (Harding, Mora, & San Miguel)

214 Grand Avenue

P.O. Box 1454

Las Vegas, NM 87701

Telephone: 505-425-3514

(866-416-1932)

Fax: 505-454-0090

Mescalero Apache Office (Mescalero)

148 Cottonwood Drive

PO Box 474

Mescalero, NM 88340

Telephone: 505-464-2260

Fax: 505-464-2261

Migrant Worker Unit

600 East Montana, Suite D

Las Cruces, NM 88001-4246

Telephone: 505-541-4800

Toll-Free #: 1-866-515-7667

Roswell Office (Chaves, Eddy, Lea, & Lincoln)

200 W. First Street, Suite 200

PO Box 1087

Roswell, NM 88202-1087

Telephone: 505-623-9669

Fax: 505-623-3083

Santa Ana Pueblo Office (Northern Pueblos)

P.O. Box 817

Bernalillo, NM 87004

Telephone: 505-867-3391

Fax: 505-867-3644

Santa Fe Office (Guadalupe, Los Alamos, Rio Arriba, & Santa Fe)

901 W. Alameda, Suite 20B

P. O. Box 5175

Santa Fe, NM 87501

Telephone: 505-982-9886

(866-416-1934)

Fax: 505-982-6278

Silver City Office (Southern Catron, Grant, Hidalgo & Luna)

301 West College Avenue, Suite 17

Silver City, NM 88061

Telephone: 505-388-0091

Fax: 505-388-0094

Toll-free Number: 1-866 224 5097

Socorro Office (Northern Catron, Sierra. Socorro, & Alamo Band)

(opening March 2008)

Taos Office (Colfax, Taos & Union)

214C Kit Carson

Taos, NM 87571

Telephone: 505-758-2218

(800-294-1823)

Fax: 505-758-3222