Information
About MoreLaw
Contact MoreLaw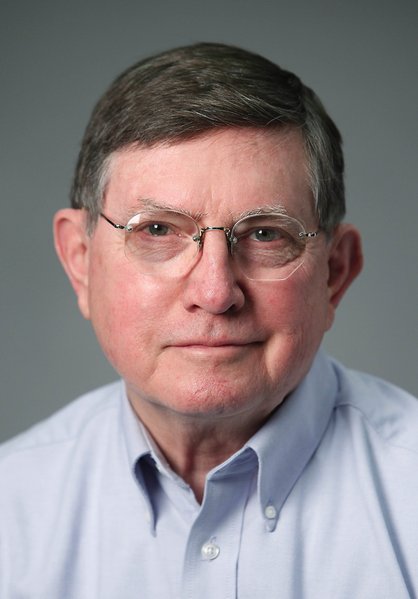 Portland Oregon Court Reporters
Basic Listings
Click Here For A Basic Listing!
Recent Basic Listings
Solheim Realtime Reporting - Solheim, Deborah - Portland, OR
Certified Realtime Reporter; medical, patent, intellectual property. Remote CART; realtime Internet streaming. Excellent references. Also serving Vancouver, Washington.


Moore Henderson Allen & Thomas - Allen, Kimberly - Portland, OR
We are one of the largest court reporting firms in the State of Oregon and are unsurpassed in providing the legal profession with state-of-the-art technology and services. We have an excellent, longstanding reputation in the specialized area of real-time and complex litigation reporting. Our staff can provide assistance in all aspects of litigation management. Call us today or schedule a deposition on-line. Some of our services include: Reporters on call for your last minute needs LiveNote and E-transcript binder E-transcript and disks in all formats Conference rooms located on the square Videoconferencing Document Scanning & Case Management Certified in-house videographer Condensed transcripts - every word indexed Transcripts on CD-ROM Competitive Bids for large litigation Instantaneous Rough Draft printout ...and much more.


Maguire Court Reporting - Portland, OR
Serving Portland and surrounding communities.


Beovich, Walter and Friend - Friend, Douglas - Portland, OR
Serving Portland Oregon


LNS Court Reporting and Captioning - Portland, OR
LNS Court Reporting, a locally owned firm, established in 1987, delivers quality services to customers in Oregon and Southwest Washington. LNS reporters are experienced professionals who have the highest credentials and employ the latest technology to meet your needs.


Iba Symonds & Dunn - Iba, Chris V - Portland, OR
A full-service court reporting agency, serving all of Oregon and Southwest Washington


Ross Court Reporting - Ross, Judy Faye - Portland, OR



Teach Reporting, Inc. - Teach, Catherine Attey - Portland, OR
Excellence in Court Reporting and Videoconferencing

Teach Reporting provides the finest court reporting service available in the Portland, Oregon metropolitan area and national court reporting markets. We also offer state-of-the-art videoconferencing in our comfortable, well-appointed conference room. For excellence, accuracy and outstanding service, call us today!


DTI - Portland, OR
Our Portland court reporters offer an unmatched level of local, personal service backed by the infrastructure of a leading national discovery and litigation services company to our Pacific Northwest clients.


Angels Northwest Reporting Services, LLC - Portland, OR
Angels Northwest Reporting Services is a fully-staffed, state-of-the-art court reporting firm in the heart of downtown Portland. We provide the legal community with the professional, accurate court reporting you expect, and the extraordinary service you deserve.


Angels Northwest Reporting Services, LLC - Morgan, Nancy - Portland, OR
Court, Deposition, Convention Reporting, Legal Videography and Realtime Reporters Serving: Oregon: Multnomah, Clackamas, Washington, Marion, Linn, Benton, Polk, Columbia, Yamhill, Tillamook, Clatsop, Hood River, Lane. Washington: Clark, Cowlitz, Lewis


Naegeli Deposition And Trial - Teraci, Richard - Portland, OR
For over 35 years, NAEGELI Deposition and Trial has been known as the industry's leading choice for court reporting and litigation support. Awarded for Outstanding Professional Service and Best Court Reporting Firmfor many consecutive years, we strive to set the standard with all-inclusive services and cutting edge technology. With our corporate headquarters located in Portland, Oregon and additional offices throughout the United States, we provide nationwide court reporters, videography, videoconferencing, trial support and trial presentation, copying, trial technology consultants and trial technicians, legal interpreting and transcription services. At NAEGELI Deposition and Trial, we deeply value our clients. Our dedicated team will go the extra mile to help you win your case.


Aaron Thomas Court Reporting - Thomas, Aaron Michael - Portland, OR
We offer a full range of court reporting services including depositions , arbitrations , hearings, realtime court reporters, complete litigation support, and conference rooms. In addition to offering you superior court reporters, our full range of litigation services are designed to meet your needs locally, nationally and internationally. At Aaron Thomas Court Reporting & Videography, we offer transcription delivery to suit any need including Realtime reporting, instant rough-draft transcripts, daily or expedited transcript delivery, electronic transcript delivery, and PDF transcripts. (LiveNote™, Summation™, and CaseView™ platforms supported)


Need Help Finding A Court Reporter?
If you need assistance in finding a court reporter to assist you with your court reporting needs, feel free call MoreLaw at 918-582-6422 or 866-753-1142 for assistance or E-mail MoreLaw at info@MoreLaw.Com and we will assist you free of charge in finding a court reporter to help you.
Since 1996, MoreLaw's goal has been to collect and publish information about the best court reporters in the United States.