Position: Member
TEL: 303-990-0621
FAX:
Email: Click Here
Admitted: Colorado
Law School:
College:
Birth Date and Place:
Practice Areas: Criminal Defense, Sex Crimes, Traiffic, DUI Felonies, Personal Injury, Car Wrecks
Additional Information: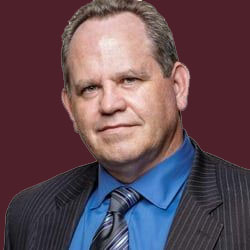 Kent Morlan interview of Jim Colgan
See: Christina Craig v. Walmart, Inc.; State of Colorado v. Rogel Aguilera-Mederos
James Colgan has over a quarter of a century of trial experience from both sides of the courtroom, including the prosecution and defense in criminal trials. He began his legal career as a police officer. He has also represented plaintiffs in civil lawsuits. When you or a family member need a lawyer in Colorado, the Law Offices of James Colgan are the legal team for you.