Sexual Abuse Law
Billy Gear vs State of Florida




Appellant and the victim, Melissa Darnell, had custody disputes over their infant son. On December 29, 2015, Sergeant Bryan Hayden of the Taylor County Sheriff's Office served Appellant with a court order to take custody of the infant—with More... $0 (12-13-2018 - FL)


Demeko Ladjuan Sims vs State of Florida




There was a robbery at a Pensacola Quick Mart store. Two masked men entered the store, pointed guns at two clerks, and took one clerk's phone and wallet, along with $700. Store cameras captured video and still photos of the robbery.
2 More... $0 (12-13-2018 - FL)


Larry D. Waldon a/k/a Larry Waldon a/k/a Larry Walton a/k/a Larry D. Walton v. State of Mississippi




On November 23, 2015, Geoffrey McGowan drove his 2011 Chevy Tahoe to a
friend's house. While there, he left his vehicle running in front of the house. Wh... More... $0 (12-13-2018 - MS)


Tammy H. Ratliff a/k/a Tammy Hubbard v. Dennis L. Ratliff

Legal Suites and Virtual Offices In Downtown Tulsa
624 South Denver
918-398-5678 or Pat@morelaw.com


More... $0 (12-13-2018 - MS)


John Edward Dennis a/k/a John E. Dennis a/k/a John Dennis v. State of Mississippi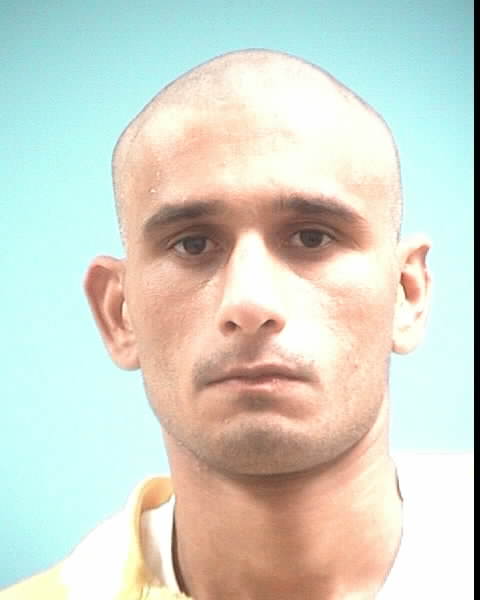 On the morning of July 28, 2014, Stephen Tapper sat in his gray 2013 Ford F-150
truck, parked in front of his house in D'Iberville, Mississippi. As he sat... More... $0 (12-13-2018 - MS)


Kaleigh Ann Dartez a/k/a Kaleigh Dartez v. State of Mississippi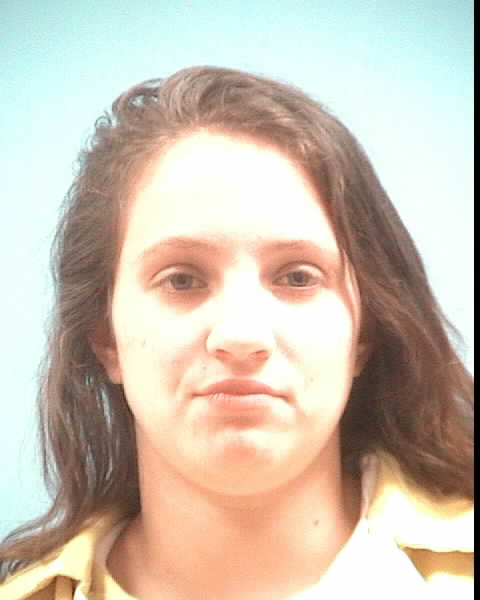 On November 14, 2014, around 4 a.m., Harrison County deputy sheriff Brandon
Hendry was on his way home after his shift. As Hendry drove down Kiln-Delisle ... More... $0 (12-13-2018 - MS)


Cameron Dwayne May a/k/a Cameron D. May a/k/a Cameron May v. State of Mississippi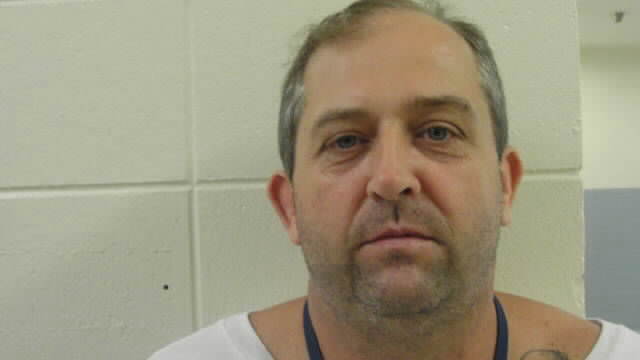 May scoured Ocean Springs for a victim. In the hapless Barbara Jalanivich, he found
one. After feigning interest in a rental at the apartment complex where... More... $0 (12-13-2018 - MS)


STATE OF NEBRASKA V. RICARDO C. JACKSON

On September 7, 2017, the State filed an information charging Jackson with four counts: (1) terroristic threats, a Class IIIA felony, pursuant to Neb. Rev. Stat. § 28-311.01 (Reissue 2016) (victim Norman Brew... More... $0 (12-13-2018 - NE)


STATE OF NEBRASKA V. MIKE H. VALDEZ



At trial, the State's witnesses testified as follows: In January 2017, Valdez entered an apartment and confron... More... $0 (12-13-2018 - NE)


Hugo Aristoteles Castellanos Monzon v. Ingrid Fabiola De La Roca




Hugo Castellanos Monzón1 appeals the District Court's denial of the Petition he filed pursuant to the Hague Convention on the Civil Aspects of International Child Abduction (the "Convention")2 and the International Child Abduction Remedies Act ("ICARA"),3 seeking the return of his mi... More... $0 (12-13-2018 - NJ)


STATE OF NEBRASKA V. COURVOISIER V. SIMS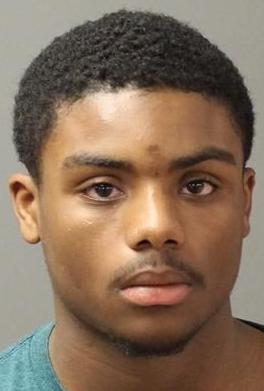 The State filed an information on January 8, 2016, charging Sims with two coun... More... $0 (12-12-2018 - NE)


State of Oklahoma v. Jerrica Lackey




Tulsa, OK - The State of Oklahoma charged Jerrica Lackey with:

Count # 1. Count as Filed: CHSA, SEXUAL ABUSE - CHILD UNDER 12, in violation of 21 O.S. 843.5 F
Date of Offense: 05/16/2017
Party Name Disposition Information
LACKEY, JERRICA ANN R... More... $0 (12-12-2018 - OK)


Shirlean Warren v. KIA Motors America, Inc.
A jury awarded plaintiff and appellant, Shirlean Warren, $17,455.57 in damages
pursuant to the Song-Beverly Consumer Warranty Act (Civ. Code, § 1790 et seq.)
(the Song-Beverly Act), commonly known as California's "lemon law." (Goglin v. BMW of
North America, LLC (2016) 4 Cal.App.5th 462, 467, fn. 5 (Goglin).) As part of the
judgment, the court awarded Warren $115,848.24 in attorney... More...

$0 (12-12-2018 - CA)


STATE OF NEBRASKA V. ORLING A. CARRASCO-ZELAYA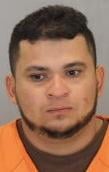 On the evening of April 15, 2016, and into the early morning hours of April 16, Carrasco-Zelaya and Margarito Nava-... More... $0 (12-12-2018 - NE)


STATE OF MISSOURI vs. REX EATON




Viewed in the light most favorable to the verdict, the evidence is as follows. O... More... $0 (12-12-2018 - MO)


STATE OF MISSOURI vs. RICKIE ALLEN REAGAN, SR.




We review all evidence and reasonable inferences drawn from the evidence in the... More... $0 (12-12-2018 - MO)


ADAM Logan SHAFFER v. STATE OF ARKANSAS




On June 16, 2005, appellant was charged in case No. CR2005-82 with residential burglary, class B felony, pursuant to Ark. Code Ann. § 5-39-201 (Repl. 2013). On the same day, appellant was charged in case No. CR2005-83 with two counts of... More... $0 (12-12-2018 - AR)


JONATHAN DANIEL V. STATE OF ARKANSAS




On 21 September 2016, Snow was charged with battery in the first degree and endangering the welfare of a minor in the first degree. The State alleged that Snow had abused his three-week-old infant, causing bruises, a broken clavicle, se... More... $0 (12-12-2018 - AR)


Shaun Anthony Allen v. State of Arkansas




On January 31, 2017, the State charged Allen with second-degree domestic battery in the Lonoke County Circuit Court. The State also charged Allen as a habitual offender. On March 7, 2017, Allen's counsel filed a motion for discovery requ... More... $0 (12-12-2018 - AR)


RYAN SAIGE OXFORD v. STATE OF ARKANSAS




Oxford was originally charged by criminal information in connection with the shooting death of Justin Lopez. It was established at trial that Oxford and three other men took guns and masks with them, questioned people at a wedding, went... More... $0 (12-12-2018 - AR)


John Gorman v. Rensselaer County





John Gorman appeals from a judgment of the United States District Court
for the Northern District of New York (Kahn, J.) dismissing his complaint on
summary judgment. Gorman brought this action under 42 U.S.C. § 1983,
alleging (inter alia) that the defendants (1)... More... $0 (12-12-2018 - NY)


Larry W. Jander v. Retirement Plans Committee of IBM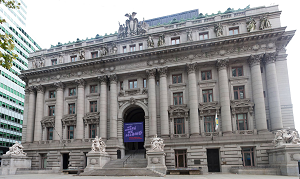 Plaintiffs‐appellants Larry Jander and Richard Waksman appeal from a
judgment of the Southern District of New York (Pauley, J.) dismissing their suit
against fiduciaries of IBM's employee stock option plan ("ESOP"). Plaintiffsappellants
claim that t... More... $0 (12-12-2018 - NY)


Kennedy Donohue v. Amn Services, LLC
In this wage and hour class and representative action, the trial court granted a
motion for summary judgment brought by defendant AMN Services, LLC (AMN), and
denied motions for summary adjudication of one cause of action and one affirmative
defense brought by plaintiff Kennedy Donohue, individually and on behalf of five
certified plaintiff classes she represents (together Plaintif... More...

$0 (12-12-2018 - CA)


Ronald Deshon Runels v. The State of Texas




As set out above, Runels was charged with assaulting Holder. During the trial,
undisputed evidence established that Runels and Holder were temporarily living in Holder's car at
the time o... More... $0 (12-11-2018 - )


Cristal Juanita Montoya v. The State of Texas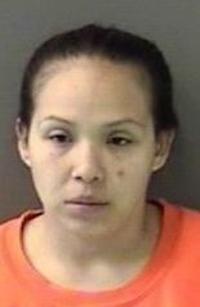 The jury heard evidence that appellant met S.A.I. through S.A.I.'s cousin, who
babysat appellant's children. Appella... More... $0 (12-11-2018 - TX)


Next Page