Securities Fraud Law
United States of America v. Cubby Wayne Williams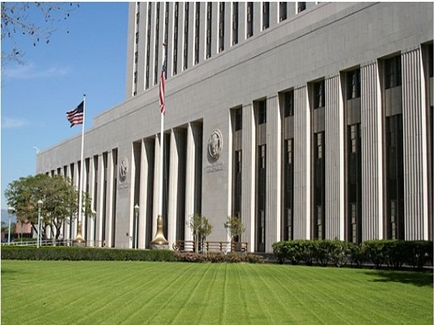 Los Angles, CA - Inglewood-based Tax Preparer Convicted in Scheme that Sought More than $5 Million in Fraudulent Refunds

A tax preparer and ex-California Franchise Tax Board employee was found guilty by a jury of feder... More... $0 (10-15-2019 - CA)


United States of America v. Lisa Ann Schafer




Minneapolis, MN - Glenwood Postal Service Employee Pleads Guilty To Stealing More Than $100,000 In Government Benefits

LISA ANN SCHAFER, 57, was sentenced for for stealing $108,490.47 in federal disability benefits. SCHAFER, who was charged via felony information on September 24, 201... More... $0 (10-15-2019 - MN)


United States of America v. LeRoy Constantine




Detroit, MI - Melvindale Man Sentenced for Defrauding the Michigan Unemployment Insurance Agency

A Melvindale, Michigan resident was sentenced to 70 months in federal prison after having pleaded guilty to wire fraud and aggravated identity theft in connection with unemployme... More... $0 (10-15-2019 - PA)


United States of America v. Ademola Okulaja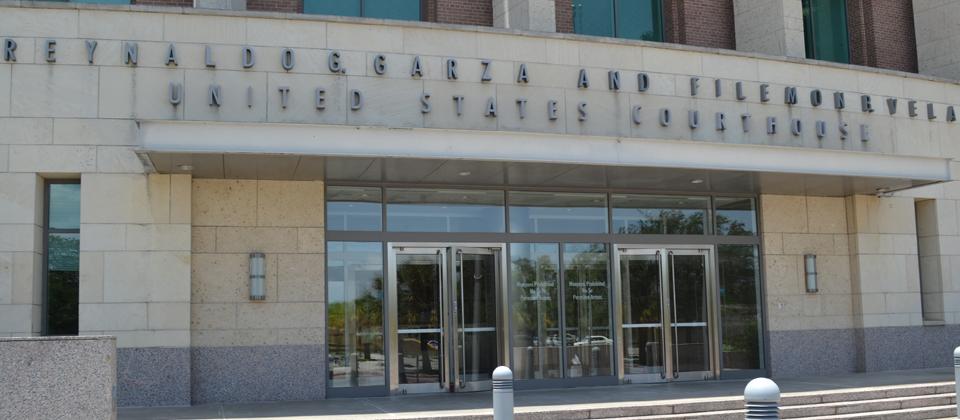 Houston, TX - Jury convicts Nigerian for presenting fake British documents to open local bank accounts

A jury has returned a guilty verdict against a 57-year-old Nigerian man for committing passport fraud. The jury deliberated for one ... More... $0 (10-15-2019 - TX)


United States of America v. Kendall Ray Gray




Texarkana, TX - Texarkana Felon Sentenced for Firearms Possession

A 31-year-old Texarkana, Texas, man has been sentenced to federal prison for firearms violations in the Eastern District of Texas.

Kendall ... More... $0 (10-15-2019 - TX)


United States of America v. Donna H. Woods




Dallas, TX - Dallas Charter School CEO involved in Contractor Kickback Scheme Found Guilty

A Dallas charter school CEO was convicted for her role in a corruption scandal Friday evening, following an investigation by the FBI Dallas Field Off... More... $0 (10-14-2019 - TX)


United States of America v. Natacha Gonzalez




Columbia, SC - Florida Woman Sentenced to Federal Prison for Health Care Fraud

Natacha Gonzalez, age 47, of Weston, Florida, was sentenced to 12 months and one day in prison after pleading guilty to Health Care Fraud and Aggravated Identity The... More... $0 (10-14-2019 - SC)


STATE OF OHIO v. THOMAS J. SPENCER
Call 888-354-4529 if you need a Criminal Defense Attorney in Ohio.




The Pickaway County grand jury indicted Spencer on two counts of
forgery and two counts of receiving stol... More... $0 (10-13-2019 - OH)


United States of America v. Frank Roberto Chatburn Ripalda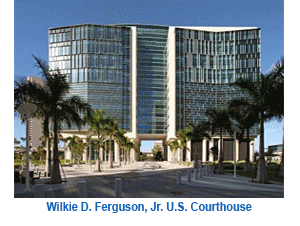 Miami, FL - Miami-based Financial Advisor Pleads Guilty for Conspiring to Launder Money Relating to FCPA and Ecuadorian Bribery Law Violations

A financial advisor based in Miami, Florida, pleaded guilty to a money laundering conspiracy for his role in using the U.S.... More... $0 (10-12-2019 - FL)


United States of America v. Michael James Pratt and Matthew Isaac Wolfe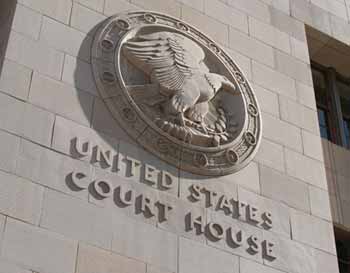 San Diego, CA - GirlsDoPorn Owners and Employees Charged in Sex Trafficking Conspiracy

The owners and two employees of the popular adult websites GirlsDoPorn and GirlsDoToys were charged in federal court today with sex trafficking crimes in ... More... $0 (10-12-2019 - CA)


United States of America v. Ademola Babatunde Okulaja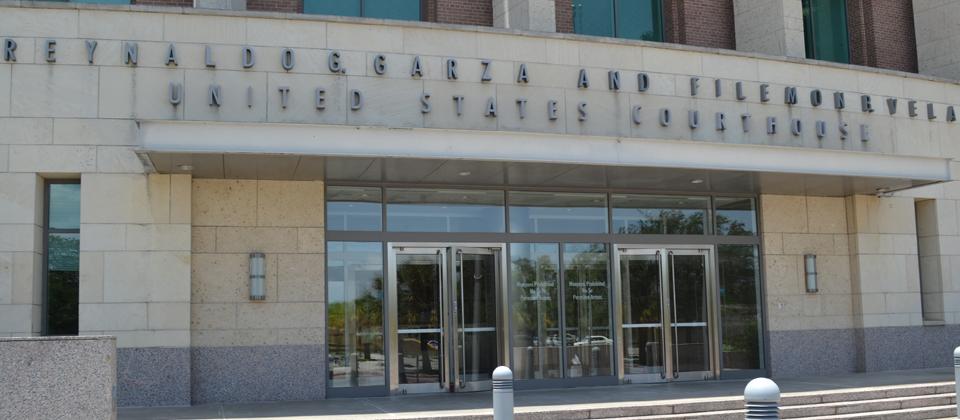 Houston, TX - Jury convicts Nigerian for presenting fake British documents to open local bank accounts

A jury has returned a guilty verdict against a 57-year-old Nigerian man for committing passport fraud. The jury deliberated for one ... More... $0 (10-12-2019 - TX)


United States of America v. All Vision, LLC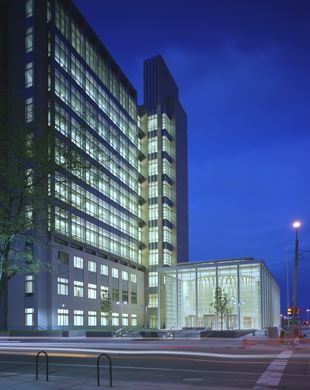 Denver, CO - Billboard Licensing Company Pays $2.85 Million To Resolve Allegations That It Defrauded The Postal Service

Jason Dunn, the United States Attorney for the District of Colorado, announced a resolution that resolves fraud allegations against All Vision LLC ("... More... $2850000 (10-12-2019 - CO)


United States of America v. Kevin R. Palmer




Albany, NY - Jamaican Citizen Sentenced to 46 Months for Defrauding Elderly Albany Couple

Kevin R. Palmer, age 37, a Jamaican citizen residing in Suwanee, Georgia, was sentenced to 46 months in prison for stealing more than $320,000 from an elderly Albany couple in a mai... More... $0 (10-12-2019 - NY)


United States of America v. Penni Sherman, a/k/a Penni Parker




New Haven, CT - Norwalk Bookkeeper Pleads Guilty to Fraud and Tax Offenses

Penni Sherman, also known as Penni Parker, 52, of Norwalk, waived her right to be indicted and pleaded guilty in Bridgeport federal court to fraud and tax offenses stemming from an embezzlement scheme... More... $0 (10-12-2019 - CT)


United States of America v. Brandon Becker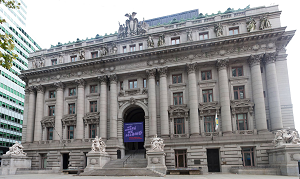 New York, NY - CEO Of Credit Card Processing Company Charged In $19 Million Credit Card Laundering Scheme
Defendant Charged with Creating Sham Merchant Accounts to Enable Access to Credit Card Processing System for Deceptive Businesses

BRANDON BECKER, the for... More... $0 (10-12-2019 - NY)


United States of America v. Gregory Bayard




New York, NY - Court-Appointed Executor Of Decedent's Estate Sentenced To Two Years In Prison For Embezzlement

GREGORY BAYARD was sentenced to 24 months in prison in White Plains federal court for embezzling approximately $1.4 million from a decedent's estate for... More... $0 (10-11-2019 - NY)


United States of America v. Samuel Maxwell Styron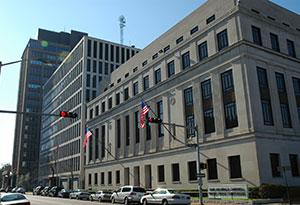 Mobile, AL - Foley Resident Receives 18 Months in Prison for Bank Fraud

United States District Judge Jeffrey U. Beaverstock sentenced defendant Samuel Maxwell Styron, 66, a resident of Foley, Alabama, to imprisonment for 18 months for bank fraud. As part of the sentence, the ju... More... $0 (10-11-2019 - AL)


Elise Sharon v. Peter J. Porter
Attorney defendant Peter J. Porter represented plaintiff Elise Sharon in a
lawsuit resulting in a 2008 default judgment entered in favor of Sharon. In October 2015,
a judgment debtor wrote to Sharon, claiming the judgment was void. In November 2015,
Sharon's new attorney correctly opined that the judgment was indeed void. In September
2016, the debtor filed a motion to vacate the j... More...

$0 (10-11-2019 - CA)


DAVID VERHOFF v. PHILIP G. VERHOFF -and- SANDRA VERHOFF

If you need a Estate Attorney in Ohio, call at 888-354-4529.

MoreLaw Legal Marketing Services
The Better Way To Market Your Services On The Internet
Call: 888-... More... $0 (10-10-2019 - OH)


United States of America v. Lewis Mobley, Vertuies Wall and Lawrence Grice




Atlanta, GA - Three Gangster Disciples leaders convicted of racketeering, attempted murder, and other crimes

Jury heard about triple murder in nightclub, murder of witness, 50 pounds of cocaine, and shooting of teena... More... $0 (10-10-2019 - GA)


United States of America v. Naif Abdulaziz M. Alfallaj

Oklahoma City, OK - Saudi Citizen Sentenced to More Than 12 Years in Prison for Concealing Attendance at Al Qaeda Training Camp and Visa Fraud

Naif Abdulaziz M. Alfallaj, 35, a citizen of Saudi Arabia and a former resident of Weatherford, Oklahoma, has been sentenced to 151 months in federal... More... $0 (10-10-2019 - OK)


United States of America v. Domingo Aguirre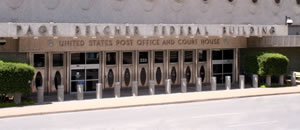 Tulsa, OK - Tulsa Man Sentenced for Laundering Money in Large Scale Methamphetamine Operation

A Tulsa man was sentenced for his involvement in drug trafficking and money laundering operations while he worked at Casa Herrera, a local money remitter business.

U.S... More... $0 (10-10-2019 - OK)


United States of America v. Rusty Shawn Summit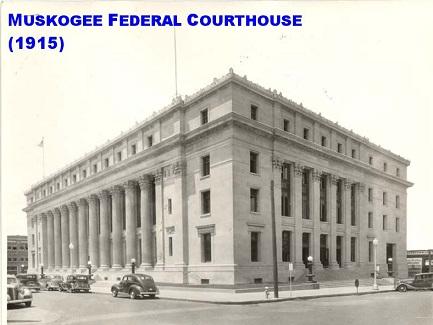 Muskogee, OK - Kingston Man Pleads Guilty To Wire Fraud

Rusty Shawn Summit, age 38, of Kingston, Oklahoma, entered a guilty plea to Wire Fraud, in violation of Title 18, United States Code, Sections 1343 and 2, puni... More... $0 (10-09-2019 - OK)


United States of America v. Paul A. Rinfret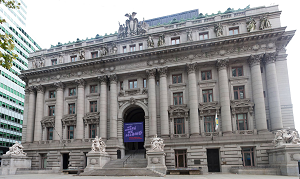 New York, NY - Former Wall Street Trader Pleads Guilty To Running A Ponzi Scheme

Paul A. Rinfret pled guilty to participating in a Ponzi scheme in which he obtained approximately $19 million in total from victims through a variety of lies and misrepresentations.... More... $0 (10-09-2019 - NY)


State of Oklahoma v. BERRY, JONTRE LESHAWN

MoreLaw Virtual ReceptionistsA Receptionist for Five Dollars A Day
Call 918-582-6422 Today





Tulsa, OK - The State of Oklahoma charged Jontre Leshawn Berry with:

Count # 1. Count as Filed: DU8II, UNLAWFUL POSSESSION OF CONTROLLED DRUG WITH INTENT TO DIS... More... $0 (10-08-2019 - OK)


Next Page