Right to Privacy Law
Donald Ray King v. The State of Texas




According to the evidence presented at the hearing on the motion to suppress, on the 1
night of July 25, 2015, Officer Alex Wakim of the ... More... $0 (12-11-2018 - TX)


Andrew Michael Wilson v. The State of Texas




Wilson married Katherine, Amy's stepmother,2 in 2006, when Amy was about
four years old. In June or July of 2012, Wilson, Katherine, an... More... $0 (12-11-2018 - tx)


Joshua Eric Townley v. The State of Texas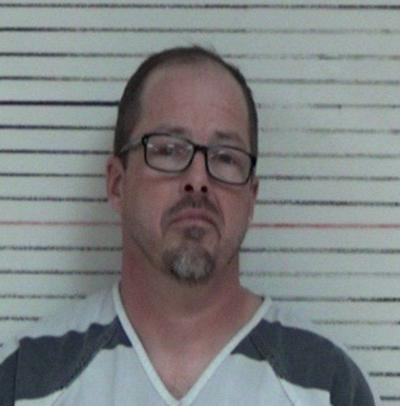 The jury heard evidence that Appellant sexually abused the complainant over a
period of years while Appe... More... $0 (12-10-2018 - TX)


Lavoy Woods v. The State of Texas




Woods is the father of Amy,1 the complainant in this case. He and Amy's mother, Mariah, married in November 2006, a month after Amy's birth, but separated
in late 2012 and divorced in 2013. In 2016, Mariah received a Fa... More... $0 (12-10-2018 - TX)


Devon Torrey Love v. State Department of Education
The California Court of Appeal, Second Appellate District recently rejected
various constitutional challenges to Senate Bill No. 277. (Brown v. Smith (2018) 24
Cal.App.5th 1135 [rejecting claims Sen. Bill No. 277 violated four provisions of the
California Constitution: the free exercise of religion, the right to a public education,
equal protection, and substantive due process].) S... More...

$0 (12-08-2018 - CA)


David Haddad v. Randall Gregg


Market Your Practice In Ten Counties for $10 A Month
Cost Effective Affordable Internet Marketing For Your Practice






David Haddad su... More... $0 (12-06-2018 - MI)


The Regents of the University of California v. The Superior Court of Los Angeles County, Katherine Rosen, Real Party in Interest


Market Your Practice In Ten Counties for $10 A Month
Cost Effective Affordable Internet Marketing For Your Practice






Katherine Rosen... More... $0 (12-06-2018 - CA)


STATE OF MONTANA v. JOHNATHAN SAMUAL WILSON



MoreLaw Suites Virtual Offices
Office from Home and Make More Money
918-582-3993



The relevant facts are not in dispute. On June 21, 2016, at approxima... More... $0 (12-05-2018 - MT)


United States of America v. Bryan Deneumostier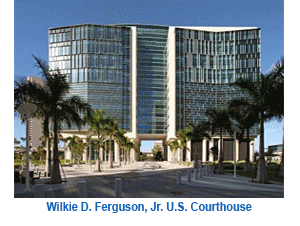 Miami, FL - Florida Man Sentenced to Three Years in Prison for Surreptitiously Producing and Distributing Pornographic Audio and Video Recordings of Himself Engaged in Sexual Activity with at Least 80 Others

A Homestead, Florida man was sentenced today in feder... More... $0 (12-04-2018 - FL)


STATE OF KANSAS v. MICHAEL A. CHIGHISOLA




In early 2014, C.D. (Mother) and K.D. (Stepfather) started having difficulty ... More... $0 (12-03-2018 - KS)


Sleepy's, LLC v. Select Comfort Wholesale Corporation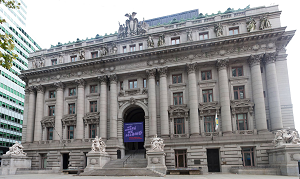 At all relevant times, Sleepyʹs LLC (ʺSleepyʹsʺ or the ʺplaintiffʺ) was a bed
and mattress retailer obtaining products for resale from a variety of
manufacturers. In that endeavor, it entered into a ʺRetail Partnershipʺ with... More... $0 (12-03-2018 - NY)






In the early months of 2016, Springfield Police Detective Jerrod Osborne had
been investigating Akeyinde Holloway for drug trafficking. On March 23, 2016, Osborne
was driving an unmarked car and was doing drive-bys of 17 North Shaffer Street in
Springfield, Ohio. Durin... More... $0 (12-02-2018 - OH)


Hopi Tribe v. Arizona Snowbowl Resort, et al.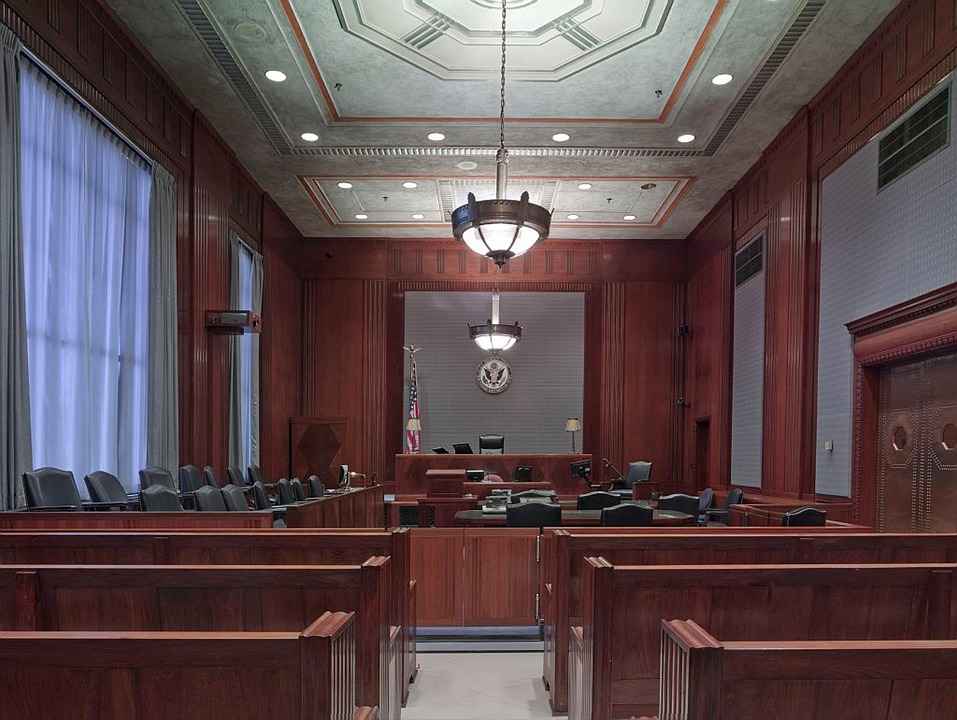 ¶1 Private parties may bring public nuisance claims in Arizona if the alleged
nuisance caused the plaintiff special injury, meaning "damage [that is] different in kind
or quality from that suffered by the public ... More... $0 (11-30-2018 - )


David Morgan v. Claudia Davidson
Plaintiff, cross-defendant and respondent David Morgan sued Daniel Pena and
defendant, cross-complainant and appellant Claudia Davidson for battery. Davidson
filed a cross-complaint against Morgan, alleging (1) assault, (2) battery, (3) conversion,
2
and (4) invasion of privacy. The trial court found in favor of Morgan and awarded him
$209,000. Davidson raises three issues on ... More...

$0 (11-27-2018 - CA)


David L. v. The Superior Court of San Diego
Consistent with the Due Process Clause of the Fourteenth Amendment to the
United States Constitution, may California exercise specific personal jurisdiction over a
nonresident in a paternity action where the mother and young child live in California and
conception occurred in another state? Mariana L. initiated a paternity and child support
action in San Diego County against David ... More...

$0 (11-27-2018 - CA)


Deborah K. Schlussel v. City of Dearborn Heights
Deborah Schlussel filed a request with the City of Dearborn Heights under Michigan's Freedom of Information Act (FOIA) to obtain booking photographs of a Muslim woman without her religious headscarf. The City denied Schlussel's request, citing a privacy exception to FOIA. In response, Schlussel sued the City and various Dearborn Heights officials (collectively, "the City"), alleging that the City ... More...

$0 (11-26-2018 - MI)


In re: MCGRAW-HILL GLOBAL EDUCATION HOLDINGS LLC




These consolidated mandamus petitions require us to decide whether two professional photographers bringing separate copyright infringement actions are bound by a forum selection clause in contracts they did not
4
sign. We conclude that the photographers are not bound because t... More... $0 (11-23-2018 - PA)


Rhonda Nesbitt v. FCNH, Inc., et al.





Plaintiff-Appellant Rhonda Nesbitt is a former massage therapy student who
attended a for-profit vocational school operated by Defendants-Appellees ("Steiner").
Ms. Nesbitt, on behalf of a class of former students, brought suit claiming the students
... More... $0 (11-20-2018 - CO)


Regina Thomas v. Southern Farm Bureau Life Insurance Company
Plaintiffs appeal an order denying attorney's fees and costs under 28 U.S.C. § 1447(c). Because the district court did not abuse its discretion, we affirm.
Case: 18-60400 Document: 00514719491 Page: 1 Date Filed: 11/12/2018
No. 18-60400
2
I.
Regina Thomas and Pam Pilgrim sued in state court, challenging their terminations by Southern Farm Bureau Life Insurance Company ("the com... More...

$0 (11-16-2018 - MS)


Tony Lewis Grider v. State of Iowa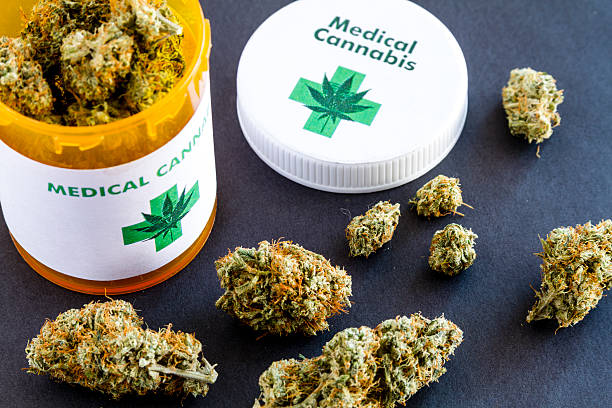 Sooner Cannabis Consultants


Click Here For... More... $0 (11-06-2018 - IA)


Matthew N. Fulton, D.D.S. v. Enclarity, Inc.
Plaintiff Matthew N. Fulton, DDS, P.C., a dental practice in Linden, Michigan, brings this suit on behalf of itself and others similarly situated. Fulton alleges that it received a fax from Defendants in September 2016 that was an unsolicited advertisement under the Telephone Consumer Protection Act (TCPA), 47 U.S.C. § 227, but that failed to include the requisite opt-out provision. Arguing that t... More...

$0 (11-06-2018 - MI)


Tynisa Williams v. City of Cleveland



In 2009, Tynisa Williams brought suit against the City of
Cleveland ("the City"), on behalf o... More... $0 (11-06-2018 - OH)


Steven Jennings Ormsbee v. The State of Texas



More... $0 (11-02-2018 - TX)


Lavoy Woods v. The State of Texas



Morelaw Internet Marketing
National Find A Lawyer Directory








Woods is the father of Amy,1 the complainant in this case. He and Amy's mother, Mariah, married ... More... $0 (10-30-2018 - TX)


Sarah Sumner v. Simpson University
"The First Amendment guarantees to a religious institution the right to decide
matters affecting its ministers' employment, free from the scrutiny and second-guessing
2
of the civil courts." (Schmoll v. Chapman University (1999) 70 Cal.App.4th 1434, 1436
(Schmoll).) The so-called ministerial exception is "a 'nonstatutory, constitutionally
compelled' exception to federal civil ... More...

$0 (10-29-2018 - CA)


Next Page