Res Judicata Law
Sarah Plott Key v. Elizabeth Plott Tyler

MoreLaw Virtual Receptionists
Nosotros hablamos español




Sarah Plott Key (Key) appeals from orders of the probate
court (1) striking her petition to enforce a no contest clau... More... $0 (04-20-2019 - CA)


RODOLFO GAONA v. STATE OF KANSAS




The decision from Gaona's direct appeal provides more detail on the underly... More... $0 (04-15-2019 - KS)


STATE OF OHIO - vs - BENJAMIN N. GREEN




As an initial point, Green cited facts in hi... More... $0 (04-13-2019 - OH)


APRIL NICOLE DOUGLAS, ALEXIS PHILLIPS and R.W., A MINOR CHILD vs.WILLIE O. LEWIS, and LAVETTA A. LEWIS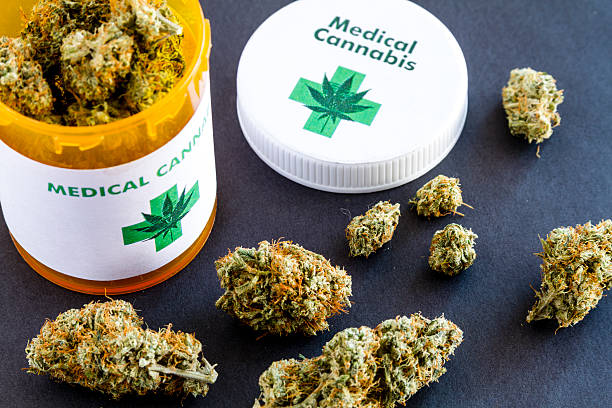 Sooner Cannabis Consultants


Click Here For... More... $0 (04-08-2019 - OH)


Bryan Keith Martin and Mary Elizabeth Martin vs. Carolyn Summers, et al




The relevant and somewhat tortured legal history of this case began in 1999. In
September 1999, the Cole County Circuit Court appointed Mary Martin to be the legal
guardian of DeBrodie, who was the... More... $0 (04-05-2019 - MO)


ROBERTO SIMON RINCON v. STATE OF KANSAS




Following a bench trial on stipulated facts, and after preserving his right t... More... $0 (04-03-2019 - KS)


JASON W. SCHAEFFER v. STATE OF KANSAS




Jason W. Schaeffer pled guilty to first-degree murder, aggravated kidnapping... More... $0 (04-03-2019 - KS)


STATE OF OHIO - vs - JON P. KRUG




This is the fourth time Mr. Krug has appealed to this court in regard to his
underlying conviction and sentence on four counts of felonious assault, each with a repeat
violent offender specification, and one count of carrying c... More... $0 (03-24-2019 - OH)


Ione Valley Land, Air, and Water Defense Alliance, LLC v. County of Amador, Newman Minerals, LLC, Real Parties in Interest
In 2012, the County of Amador (County) certified a final environmental impact
report (EIR) and approved the Newman Ridge Project (Project), an aggregate quarry and
related facilities near Ione owned by real parties in interest Newman Minerals and others
(Applicants). Ione Valley Land, Air, and Water Defense Alliance, LLC (LAWDA) filed
2
a petition for writ of mandate under the... More...

$0 (03-24-2019 - CA)


STATE OF OHIO v. CLARENCE FRY




Mr. Fry admittedly stabbed his girlfriend four times, which resulted in her death.
Following a jury trial, he was convicted of aggravated murder with two death specifications,
aggravated murder, murder, and other felonies. Th... More... $0 (03-22-2019 - OH)


STATE OF OHIO vs. MICHAEL T. GRAYSON




Grayson was found guilty of four counts of improperly discharging a firearm in
violation of R.C. 2923.161(A)(1); one count of felonious assault in violation of R.C.
2903.11(A)(1); two counts of felonious assault in violation o... More... $0 (03-21-2019 - OH)


David E. Kaplan v. Reed Smith, L.L.P.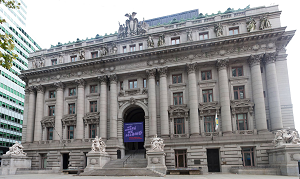 Appeal from an order of the United States District Court for the Southern
District of New York (Naomi R. Buchwald, J.) enjoining proceedings in Reed
Smith LLP v. Wohl, Index No. 155574/2017 (N.Y. Sup. Ct. N.Y. Cty. filed June 19,
2017) under the in‐aid... More... $0 (03-20-2019 - NY)


STATE OF OHIO v. FREDERICK R. INSCHO, JR.


In 1995, after discovering that his wife was involved in an extramarital affair,
Inscho hit her with h... More... $0 (03-10-2019 - OH)


United States of America v. Rogelio Gonsalez, a/k/a Nol, a/k/a Jose Luis Chavez, a/k/a Luis Acosta-Rivas, a/k/a Albert Aroolo-Estrada, a/k/a Norberto Escarcega Ramos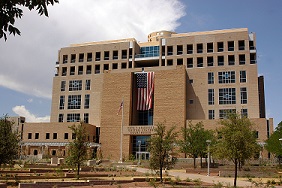 Rogelio Gonsalez pleaded guilty to three counts of distributing
methamphetamine. He was sentenced to 151 months' imprisonment, which was at
the low end of the Sentencing Guidelines range of 151 to 188 months. Although his
plea agreement contained an appeal waiver, he... More... $0 (03-08-2019 - NM)


Ricky M. Johnson v. Commissioner, Social Security Administration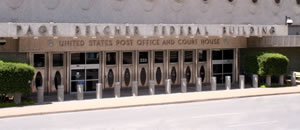 Ricky M. Johnson appeals from the district court's order denying his
application for Social Security disability benefits and supplemental security income
benefits. Exercising jurisdiction under 28 U.S.C. § 1291 and 42 U.S.C. § 405(g),
we affirm.
I. BACKGROUND... More... $0 (03-03-2019 - OK)


UNITED GULF MARINE, LLC v. CONTINENTAL REFINING COMPANY, LLC



In a previous appeal, this court recited much of the factual and
procedural background relevant to thi... More... $0 (03-01-2019 - OH)


GEORGE SPRY v. REX PRYOR, Warden




In 2012, Spry was attacked in the prison and suffered serious injuries requir... More... $0 (02-22-2019 - KS)


STATE OF KANSAS v. JOHNNY WIGGINS




At the time of the murder, Wiggins was in the Kansas State Penitentiary under... More... $0 (02-22-2019 - KS)


United States of America v. Farris Dwayne Griffin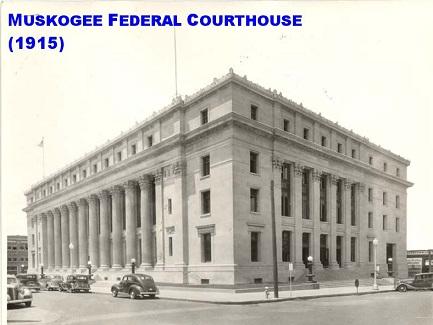 Farris Griffin pleaded guilty to one count of being a felon in possession of
a firearm in violation of 18 U.S.C. § 922(g). The district court sentenced Griffin
to 57 months in prison based on the Presentence Report (... More... $0 (02-22-2019 - OK)


ATHONY L. TAYLOR v. STATE OF KANSAS




The underlying facts of the criminal case against Taylor were set out in our ... More... $0 (02-21-2019 - KS)


Jorge Fierro v, Landry's Restaurant, Inc.
Plaintiff Jorge Fierro filed the underlying action against defendant Landry's
Restaurants, Inc.,1 seeking remedies for what Fierro alleges to be Landry's Restaurants's
violations of specified California labor laws and wage orders. Fierro asserts claims on
behalf of himself and on behalf of a class of individuals that he alleges is similarly
situated. Landry's Restaurants demurred t... More...

$0 (02-19-2019 - CA)


State of Ohio v. James T. Conway, III




This is the second petition for postconviction relief that Conway has filed in this case. See State v. Conway, 10th Dist. No. 05AP-76, 2005-Ohio-6377 (hereinafter "Conway I.") We adopt the following summary of the facts of this case fro... More... $0 (02-18-2019 - OH)


STATE OF OHIO vs. ISAAC J. PIERCE




On June 22, 2015, Appellant was indicted on five counts: (1)
felonious assault, R.C. 2903.11(A)(2); (2) aggravated burglary,
R.C. 2911.11(A)(2); (3) child endangering, R.C. 2919.22(A); (4) disrupting
public services, R.C... More... $0 (02-16-2019 - OH)


STATE OF OHIO vs. GENESIS HILL



Defendant-appellant Genesis Hill appeals the Hamilton County
Common Pleas Court's judgment overruling his... More... $0 (02-09-2019 - OH)


Meierhenry Sargent, LLP v. Bradley Williams; Kerry Williams





This appeal presents a pair of issues arising out of a fee dispute between a law firm, Meierhenry Sargent LLP, and two dissatisfied clients, Bradley and Kerry Williams. After removing the firm's lawsuit seeking to recover its unpaid fees to federal court, the Williamses stayed the action to allow... More... $0 (02-07-2019 - SD)


Next Page