Res Judicata Law
James Stuart, individually and on behalf of all others similarly situated; Careda L. Hood v. State Farm Fire and Casualty Company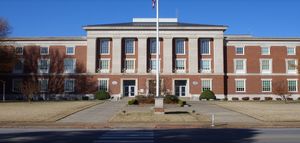 State Farm Fire and Casualty Company appeals the district court's1 ruling
certifying a class of Arkansas homeowners who allege that State Farm improperly
withheld amounts for labor depreciation when making payments under their insurance
policies. We held th... More... $0 (12-08-2018 - AR)


STATE OF OHIO v. ANTHONY COLLINS




In July 2007, after a jury trial, Collins was found guilty of endangering children
(Count 1) and rape (victim under the age of 10) (Count 2). At a sentencing hearing on
July 26, 2007, the trial court sentenced him to life without parole for the rape and to five
years for... More... $0 (12-01-2018 - OH)


Bernard Cote, the Personal Representative of the Estate of Judith Berger, v. R.J. Reynolds Tobacco Company and Phillip Morris USA, Inc.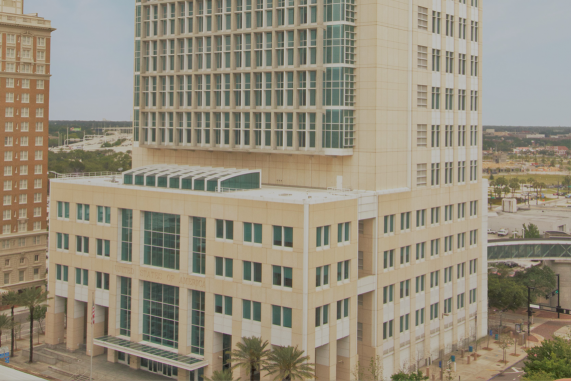 Plaintiff Judith Berger ("Mrs. Berger")1 sued Philip Morris USA, Inc. ("Philip Morris") for intentional and unintentional torts, seeking compensatory and punitive damages for smoking-related injuries. After a nine-day, bifurcated trial... More... $0 (12-01-2018 - FL)


United States of America v. Joshua Sedillo




After Joshua Sedillo pleaded guilty to two counts of distributing
methamphetamine, the district court sentenced him to 140 months in prison, followed by
a five-year term of supervised release with alternative conditions: either marry the mother
of his childre... More... $0 (11-29-2018 - CO)


Amy Jo Hicks v. John Lee Perkins v. Commissioners of Social Security
When individuals in this country are unable to work because of physical or mental disabilities, they may file for Social Security Disability Insurance ("SSDI") and Supplemental Security Income ("SSI") benefits. The eleven plaintiffs here all filed for these benefits, and they all eventually received them. The trouble, however, is that they were represented in their efforts by Eric Conn, a Kentucky... More...

$0 (11-26-2018 - KY)


Dorinda Lauer v. Commissioner, Social Security Administration





Dorinda Lauer appeals pro se from the district court's order affirming the
Commissioner's decision denying her application for Social Security disability and
Supplemental Security Income (SSI) benefits. She applied for these benefits in
February 2013... More... $0 (11-20-2018 - UT)


Ronald DeCoster v. Waushara County Highway Department and Waushara County, Wisconsin




When Waushara County set out to improve a rural highway, a dispute erupted about
who owned a tract of land on which Ronald DeCoster had
erected a fence. The County maintained that it owned the
land or at least had a transportation easement tha... More... $0 (11-18-2018 - WI)


State of Ohio v. Robert Lee Tucker




Following a jury trial, Robert Lee Tucker was convicted of robbery, a
violation of R.C. 2911.02(A)(3), a third-degree felony, and obstructing official business,
a violation of R.C. 2921.31(A), a second-degree misdemeanor. The tri... More... $0 (11-10-2018 - OH)


STATE OF OHIO v. TAMMY DIANE CLARK



Morelaw Internet Marketing
National Find A... More... $0 (11-08-2018 - OH)


STATE OF OHIO v. BART W. KEGLEY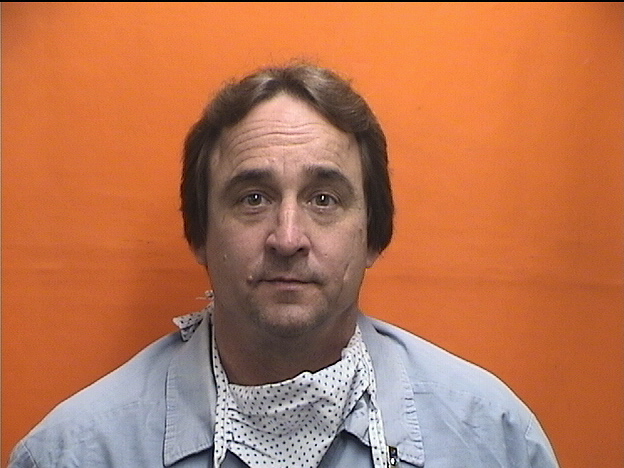 In 2014, Kegley was convicted of two counts of possession of drugs in
violation of R.C. 2925.11(C)(3)(d) and 2925.11(C)(4)(a), third-degree and fifth
degree felonies, respectively, and one count of the illegal cultivation of marihu... More... $0 (11-08-2018 - OH)


Victor Guerrero v. California Department of Corrections and Rehabilitation
Victor Guerrero, a Mexican immigrant and aspiring California correctional officer,
filed a federal action alleging discriminatory failure-to-hire against the California
Department of Corrections and Rehabilitation (the CDCR), among other defendants. He
pled federal and state law claims, but only his state claims allowed him to seek general
damages.
The federal court dismissed G... More...

$0 (11-08-2018 - CA)


Augustus Mendenhall v. State of Indiana




The parties to this case have a long and storied past. In 1983, Burke
Mendenhall (Burke), a real estate developer and Mendenhall's father, leased
property within the Lafayette Sq... More... $0 (11-06-2018 - IN)


Southwest Orthopaedic Specialists v. Ira Wayne Allison





¶1 Ira Wayne Allison and Allison Legal, PLLC (collectively Allison), appeal the district court's denial in part of a motion to dismiss the lawsuit of Southw... More... $0 (10-30-2018 - OK)


IN RE: THE MARRIAGE OF: CAROL A. LAY v. WARREN H. ELLIS, JR.

Legal Suites and Virtual Offices In Downtown Tulsa
624 South Denver
918-398-5678 or Pat@morelaw.com


More... $0 (10-28-2018 - OK)


BRANDON SMITH v. BL COMPANIES, INC., ET AL

Legal Suites and Virtual Offices In Downtown Tulsa
624 South Denver
918-398-5678 or Pat@morelaw.com


More... $0 (10-26-2018 - MS)


Shaun South v. State of Indiana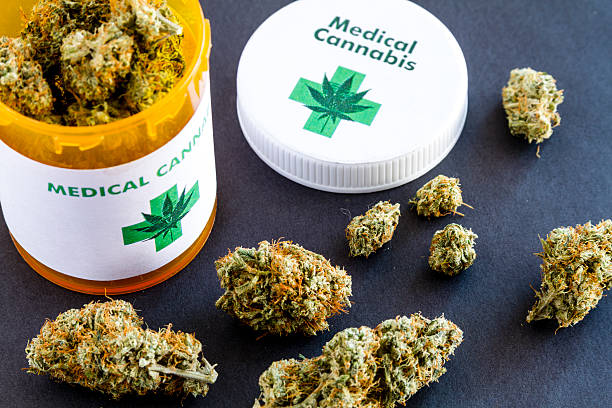 Sooner Cannabis Consultants


Click Here For... More... $0 (10-22-2018 - IN)


Michael E. Barri v. The Workers' Compensation Appeals Board
Michael E. Barri (Barri), Tristar Medical Group (Tristar), and Coalition for
Sensible Workers' Compensation Reform (CSWCR) petitioned this court pursuant to
Labor Code section 5955 (all further statutory references are to the Labor Code, unless
otherwise indicated). They seek a peremptory or alternative writ of mandate, prohibition,
or other appropriate relief directing the Workers... More...

$0 (10-21-2018 - CA)


Pamela Sue Praytor v. Commissioner, Social Security Administration
Pamela Sue Praytor appeals a district court order affirming the Commissioner's denial of disability benefits. She contends an administrative law judge (ALJ) incorrectly evaluated her treating physician's opinion and her credibility. Exercising jurisdiction under 28 U.S.C. § 1291 and 42 U.S.C. § 405(g), we reverse and remand for further proceedings.
* After examining the briefs and appellate re... More...

$0 (10-21-2018 - OK)


George Daniel Nitchman v. The State of Wyoming
MORELAW Legal Services Marketing






In 2007, Mr. Nitchman pleaded guilty to unlawful manufacture of a controlled substa... More... $0 (10-17-2018 - WY)


Teamsters Union v. Warner Chilcott Limited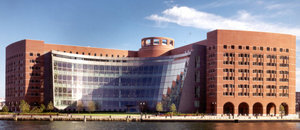 MoreLaw Performance Marketing




<... More... $0 (10-17-2018 - MA)


STATE OF KANSAS v. JEROME E. LEWIS





In 1996, the State charged Lewis with statutory rape. Lewis entered a guilty plea but afterwards thought better of th... More... $0 (10-10-2018 - KS)


Alex Cheveldave v. Tri Palms Unified Owners Association
Tri Palms Unified Owners Association (the Association) is a group of
homeowners in the Tri-Palms Estates.
There is a recreation facility adjacent to the TriPalms
Estates, and homeowners pay a fee for that recreation facility. In 2014, in
bankruptcy proceedings, Kort & Scott Financial Group, LLC (K&S) was the successful
bidder on the recreation facility. The Association entered... More...

$0 (10-04-2018 - CA)


STATE OF OHIO - vs - SETH MIZE





In 2008, Mize pled guilty to two separate counts of robbery. The trial court
sentenced Mize to seven years in prison on one count of robbery and five years of
community control on the other robbery count. The trial court ordered that Mize's community... More... $0 (09-30-2018 - OH)


The Inland Oversight Committee v. City of San Bernardino, First American Title Insurance Company




This matter relates to a proposed development in the Highland Hills area of the
City of San Bernardino that has been pending in various permutations for decades.
Plaintiffs and appellants The Inland Oversight Committee (IOC), CREED-21, and
Highland Hills Homeowners Associatio... More... $0 (09-28-2018 - CA)


STATE OF OHIO vs. LAURICE GILBERT
On October 26, 2006, a Cuyahoga County Grand Jury indicted Gilbert for two counts of aggravated murder and two counts of aggravated robbery, each with one- and three-year firearm specifications. As we previously explained in our decision considering Gilbert's direct appeal, State v. Gilbert, 8th Dist. Cuyahoga No. 90615, 2009-Ohio-463, [t]he case proceeded to a jury trial, and Gilbert was f... More...

$0 (09-21-2018 - OH)


Next Page