Reasonable Care Law
Jedediah James Watson v. The State of Texas




We review alleged jury-charge error in two steps: first, we determine whether
error exists; if so, we then evaluate whether sufficient harm resulted from the error to require
rev... More... $0 (08-19-2019 - TX)


Ignacio Sanchez Moreno v. The State of Texas

MoreLaw Suites Virtual Offices
Office from Home and Make More Money
918-582-3993


Moreno was romantically involved with D.M. and later moved in with D.M. and
her ... More... $0 (08-19-2019 - TX)


Ronald Starkey v. The State of Texas
FORMER YOUTH PASTOR FOUND GUILTY OF CHILD SEXUAL ASSAULT




In 2004 when Abby2 was four years old, she made an outcry to her babysitter in
which she identified Starkey,... More... $0 (08-19-2019 - TX)


Daniel Bartolo Hernandez v. The State of Texas

MoreLaw Suites
Make More Money At MoreLaw Suites
624 South Denver and 601 South Boulder
Click Here For More Information
918-582-3993





Arguing that his initial detention was not based on reasonable suspicion,
Hernandez a... More... $0 (08-19-2019 - TX)


Robert Lee Thompson v. The State of Texas

MoreLaw Virtual Receptionists
Never Miss Another Call
Don't Wait - Call 918-582-6422 Today








The events in question took place on a property located in Paradise, Texas. More... $0 (08-19-2019 - TX)


Ricci Chambless Bradden II v. The State of Texas




Appellant was in the military and was stationed at Fort Hood in Killeen, Texas.
Johnson worked at a Walgreens pharmacy in Arlington, Texas. On the morning of
May 2, 2016, A... More... $0 (08-19-2019 - TX)


United States of America v. Jeffrey Scott Terry

Oklahoma City, OK - Mangum Pharmacist Pleads Guilty to Health Care Fraud

JEFFREY SCOTT TERRY, 37, of Mangum, Oklahoma, has pleaded guilty to two felony counts of health care fraud, announced U.S. Attorney Timothy J. Downing and Oklahoma Attorney General Mike Hunter.

According to an ... More... $0 (08-19-2019 - OK)


Rachael Michelle Mainers v. The State of Texas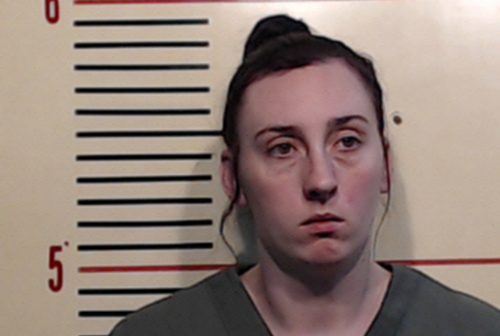 On November 16, 2015, Mainers and C.M.'s father took him to urgent care
after Mainers noticed that his leg was "making a popping noise" and that he was not
"using his leg appropriately... More... $0 (08-19-2019 - TX)


Timothy Joel Carpenter v. The State of Texas

MoreLaw Virtual Receptionists
Never Miss Another Call
Don't Wait - Call 918-582-6422 Today








The record in this case consists of the testimony of the DPS trooper who
s... More... $0 (08-18-2019 - TX)


Miguel Dwayne Hobdy v. The State of Texas




After obtaining an arrest warrant for Hobdy, Fort Worth police located Hobdy
in Louisiana. He was then extradited back to Fort Worth where the State charged
Hobdy with six co... More... $0 (08-18-2019 - TX)


Ex parte Charles Barton

MoreLaw Legal Services Marketing
Turn Your Litigation Successes Into Internet Marketing for Your Practice for Pennies
Call 918-582-6422 Today!

More... $0 (08-18-2019 - TX)


Raymond Blech v. Richard Blech




Although a judgment creditor may generally attempt to
enforce a money judgment against most assets of a debtor, such a
creditor may not reach a debtor's interest in a trust if the tr... More... $0 (08-18-2019 - CA)


Lonnie Lynberg Johnson Jr. v. The State of Texas

MoreLaw Legal Services Marketing
Turn Your Litigation Successes Into Internet Marketing for Your Practice for Pennies
Call 918-582-6422 Today!

More... $0 (08-17-2019 - TX)


William Paul West v. The State of Texas




A jury convicted appellant William Paul West for driving while intoxicated, his
third such offense and thus a felony. See Tex. Penal Code Ann. § 49.09(b)(2).
West's appeal stem... More... $0 (08-17-2019 - TX)


Castella Lee v. The State of Texas

MoreLaw Legal Services Marketing
Turn Your Litigation Successes Into Internet Marketing for Your Practice for Pennies
Call 918-582-6422 Today!

More... $0 (08-17-2019 - TX)


Marvin Rodriguez v. The State of Texas
Left: Marvin Rodriguez after he was arrested in October 2015. Right: He was booked into the Tarrant County Jail on Thursday after he was convicted of murder.





On the afternoon of Oc... More... $0 (08-17-2019 - TX)


United States of America v. Marqaret Gastelum




Tucson, AZ - Elder Caregiver Sentenced to 30 Months in Prison for Defrauding a 92-Year-Old Homebound Victim

Margaret Gastelum to 30 months in prison for defrauding a 92 year-old homebound- victim. The court also ordered Gastelu... More... $0 (08-17-2019 - AZ)


A,J, Fistes Corporation v. GDL Best Contractors, Inc.
Plaintiff A.J. Fistes Corporation (Fistes) appeals from a
judgment entered after the trial court sustained without leave to
amend the demurrer filed by defendants GDL Best Contractors,
Inc. (GDL) and its officers, Francisco M. Lopez, Jose C. Lopez,
and Benjamin Lopez (collectively, the Lopezes), to Fistes's third
amended complaint. Fistes brought suit against GDL, the
Lopez... More...

$0 (08-17-2019 - CA)


Aerron Dowdy v. The State of Texas

MoreLaw Legal Services Marketing
Turn Your Litigation Successes Into Internet Marketing for Your Practice for Pennies
Call 918-582-6422 Today!

More... $0 (08-16-2019 - TX)


Charles Victor Riddle v. The State of Texas





Police began to investigate Riddle after the complainant in this case, Jane,1
reported to School Counselor that when she was ten years old, Riddle, Jane's step
grandfathe... More... $0 (08-16-2019 - TX)


Charles Dean Bryant v. The State of Texas




On the morning of September 14, 2016, two men with the City of Grapevine's
parks crew were driving to work near Grapevine Lake when they were alerted to a fire
in some brush a... More... $0 (08-16-2019 - TX)


Son T. Duong v. The State of Texas




Federal due process requires that the State prove beyond a reasonable doubt
every element of the crime charged. Jackson v. Virginia, 443 U.S. 307, 316, 99 S. Ct.
2781, 2787 (... More... $0 (08-16-2019 - TX)


Ryan Lee Daniel v. The State of Texas

MoreLaw Legal Services Marketing
Turn Your Litigation Successes Into Internet Marketing for Your Practice for Pennies
Call 918-582-6422 Today!

More... $0 (08-16-2019 - TX)


Randy Manyvorn v. The State of Texas

MoreLaw Suites

Legal Suites and Virtual Offices In Downtown Tulsa
Petroleum Club Building
601 South Boulder
918-582-3993 or info@morelaw.com
More... $0 (08-16-2019 - TX)


United States of America v. Michael Austin Seward and Kevin James McCormick




East St. Louis, IL - Former CEO, CFO of South Florida Tech Support Scam Plead Guilty to Federal Charges in Southern Illinois

There will be no trial for two South Florida men who owned and operated a fraudulent tech support
business known as Client ... More... $0 (08-16-2019 - IL)


Next Page