Real Property Law
John S. Young v. The State of Texas

MoreLaw Virtual Receptionists
Never Miss Another Call
Don't Wait - Call 918-582-6422 Today








Young was John Sullivan's criminal attorney on possession-of-child-pornography ... More... $0 (08-20-2019 - TX)


United States of America v. Sky Justin Gornik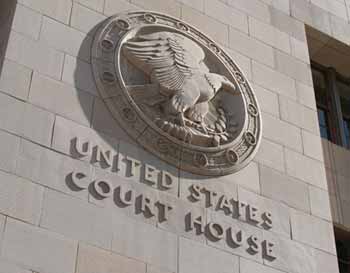 San Diego, CA - Dark Web Vendor Sentenced to 70 months for Internet Distribution of Deadly Carfentanil, Fentanyl, and Other Drugs

Millions of Dollars in Cryptocurrencies Forfeited

Sky Justin Gornik, age 39, of San Diego was sentence... More... $0 (08-20-2019 - TX)


United States of America v. Michael Miller and Melvin Goode Wentt




Atlanta, GA - Operators of fraudulent auto financing company sentenced to federal prison

Michael Miller and Melvin Goode Wentt have been sentenced for their roles in a bank fraud conspiracy involving seven defendants... More... $0 (08-20-2019 - GA)


United States of America v. Behzad Sabagh




Philadelphia, PA - Real Estate Investor Guilty of Bribing Philadelphia Sheriff's Office Employee Sentenced

Behzad Sabagh, 37, of Philadelphia, Pennsylvania, was sentenced to 1 month imprisonment, 9 months house arrest as part of 3 years supervised release, $30,000 fine and $... More... $0 (08-20-2019 - PA)


Union of Medical Marijuana Patients, Inc. v. City of San Diego, California Coastal Commission, Real Party in Interest




The California Environmental Quality Act, Public
Resources Code sections 21000 et seq. (CEQA), applies to
"projects," a term defined by statute. In general, a project is an
activ... More... $0 (08-20-2019 - CA)


Robert Lee Thompson v. The State of Texas

MoreLaw Virtual Receptionists
Never Miss Another Call
Don't Wait - Call 918-582-6422 Today








The events in question took place on a property located in Paradise, Texas. More... $0 (08-19-2019 - TX)


United States of America v. Jeffrey Scott Terry

Oklahoma City, OK - Mangum Pharmacist Pleads Guilty to Health Care Fraud

JEFFREY SCOTT TERRY, 37, of Mangum, Oklahoma, has pleaded guilty to two felony counts of health care fraud, announced U.S. Attorney Timothy J. Downing and Oklahoma Attorney General Mike Hunter.

According to an ... More... $0 (08-19-2019 - OK)


United States of America v. Robert Timothy Allen




Grand Junction, CO - Grand Junction Jury Convicts Gunnison Man For Destroying Acres of Federal Land with a Bulldozer

A Grand Junction Jury took less than an hour of deliberation to convict Robert Timothy Allen of depredation of federal property.

Defendant Allen was ind... More... $0 (08-19-2019 - CO)


Miguel Dwayne Hobdy v. The State of Texas




After obtaining an arrest warrant for Hobdy, Fort Worth police located Hobdy
in Louisiana. He was then extradited back to Fort Worth where the State charged
Hobdy with six co... More... $0 (08-18-2019 - TX)


Ex parte Charles Barton

MoreLaw Legal Services Marketing
Turn Your Litigation Successes Into Internet Marketing for Your Practice for Pennies
Call 918-582-6422 Today!

More... $0 (08-18-2019 - TX)


United States of America v. Randell Eugene Yeager




Kansas City, MO - Independence Man Pleads Guilty to Arson Conspiracy to Damage a Local Business

An Independence, Missouri, man pleaded guilty in federal court to his role in an arson conspiracy to damage a local business.

Randell Eugene Yeager, Jr., 46,... More... $0 (08-18-2019 - MO)


Raymond Blech v. Richard Blech




Although a judgment creditor may generally attempt to
enforce a money judgment against most assets of a debtor, such a
creditor may not reach a debtor's interest in a trust if the tr... More... $0 (08-18-2019 - CA)


Lonnie Lynberg Johnson Jr. v. The State of Texas

MoreLaw Legal Services Marketing
Turn Your Litigation Successes Into Internet Marketing for Your Practice for Pennies
Call 918-582-6422 Today!

More... $0 (08-17-2019 - TX)


Castella Lee v. The State of Texas

MoreLaw Legal Services Marketing
Turn Your Litigation Successes Into Internet Marketing for Your Practice for Pennies
Call 918-582-6422 Today!

More... $0 (08-17-2019 - TX)


Marvin Rodriguez v. The State of Texas
Left: Marvin Rodriguez after he was arrested in October 2015. Right: He was booked into the Tarrant County Jail on Thursday after he was convicted of murder.





On the afternoon of Oc... More... $0 (08-17-2019 - TX)


United States of America v. Behzad Sabagh




Philadelphia, PA - Real Estate Investor Guilty of Bribing Philadelphia Sheriff's Office Employee Sentenced

Behzad Sabagh, 37, of Philadelphia, Pennsylvania, was sentenced today to 1 month imprisonment, 9 months house arrest as part of 3 years supervised release, $30,000 fine... More... $0 (08-17-2019 - PA)


A,J, Fistes Corporation v. GDL Best Contractors, Inc.
Plaintiff A.J. Fistes Corporation (Fistes) appeals from a
judgment entered after the trial court sustained without leave to
amend the demurrer filed by defendants GDL Best Contractors,
Inc. (GDL) and its officers, Francisco M. Lopez, Jose C. Lopez,
and Benjamin Lopez (collectively, the Lopezes), to Fistes's third
amended complaint. Fistes brought suit against GDL, the
Lopez... More...

$0 (08-17-2019 - CA)


State of Oklahoma v. Boyster, Rebecca Lee




Guthrie, OK - The State of Oklahoma charged Rebecca Lee Boyster with:

Count # 1. Count as Filed: OPJ, Pattern of Criminal Offenses, in violation of 21 O.S. 425
Date of Offense:... More... $0 (08-16-2019 - OK)


STATE OF OKLAHOMA, Plaintiff, v. KAVAUGHN LARVON BLALOCK, Defendant.

MoreLaw Suites
Make More Money At MoreLaw Suites
624 South Denver and 601 South Boulder
Click Here For More Information
918-582-3993





Tulsa, OK - The STATE OF OKLAHOMA, Plaintiff, charged KAVAUGHN LARVON BLALOCK, Defendant w... More... $0 (08-16-2019 - OK)


State of Oklahoma v. Eunnia Shashia Jones, a/k/a Eunnia R. Jones
MoreLaw Virtual ReceptionistsA Receptionist for Less Than a Dollar an Hour


Tulsa, OK - The State of Oklahoma charged Eunnia Shashia Jones, a/k/a Eunnia R. Jones with:

Count # 1. Count as Filed:... More... $0 (08-16-2019 - OK)


Charles Victor Riddle v. The State of Texas





Police began to investigate Riddle after the complainant in this case, Jane,1
reported to School Counselor that when she was ten years old, Riddle, Jane's step
grandfathe... More... $0 (08-16-2019 - TX)


Charles Dean Bryant v. The State of Texas




On the morning of September 14, 2016, two men with the City of Grapevine's
parks crew were driving to work near Grapevine Lake when they were alerted to a fire
in some brush a... More... $0 (08-16-2019 - TX)


Randy Manyvorn v. The State of Texas

MoreLaw Suites

Legal Suites and Virtual Offices In Downtown Tulsa
Petroleum Club Building
601 South Boulder
918-582-3993 or info@morelaw.com
More... $0 (08-16-2019 - TX)


William T. Schmitt v. Frank LaRose, Ohio Secretary of State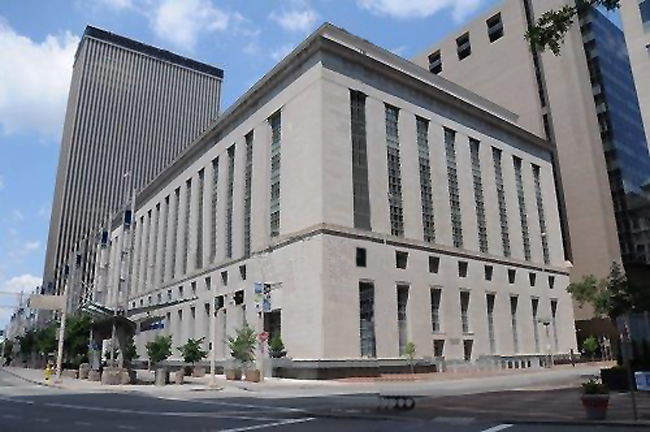 Plaintiffs William T. Schmitt and Chad Thompson submitted proposed ballot initiatives to the Portage County Board of Elections that would effectively decriminalize marijuana possession in the Ohio villages of Garrettsville and Windham. The Board declined to certify the proposed initia... More... $0 (08-16-2019 - OH)


Randall Ray Lyle v. The State of Texas

MoreLaw Virtual Receptionists
Never Miss Another Call
Don't Wait - Call 918-582-6422 Today








In 2011, Lyle was indicted for theft of property valued at more than $20,000 More... $0 (08-16-2019 - TX)


Next Page