Railroad Law
Tim P. Brundle v. Wilmington Trust, N.A.




After owners of a closely held corporation sold the company to its Employee Stock Ownership Plan ("ESOP"), a participant in the ESOP brought this action. The participant contended that the trustee chosen for the ESOP by the corporation breached its fiduciary duties to the ESOP and overpaid ... More... $0 (03-22-2019 - VA)


FABIAN CLAXTON v. STATE OF TENNESSEE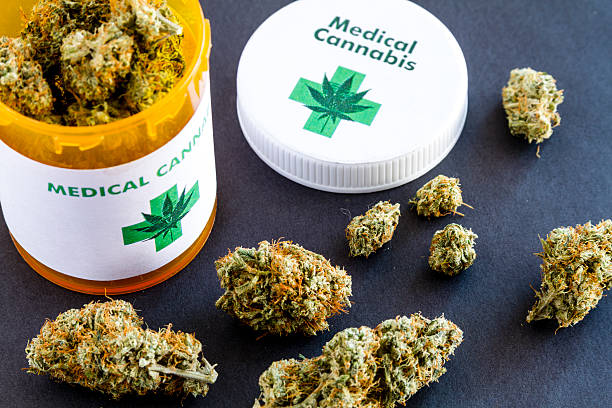 Sooner Cannabis Consultants


Click Here For... More... $0 (03-20-2019 - TN)


Adrian Bryant v. Jeffrey Sand Company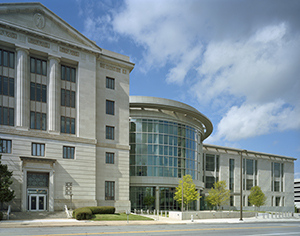 After trial, a jury awarded Adrian Bryant nominal compensatory damages and
$250,000 in punitive damages for his claim of hostile work environment against his
former employer, Jeffrey Sand Company. The district court1 denied Jeffrey Sand's
1The Honorable Brian S. Mill... More... $0 (03-18-2019 - AR)


Charles Greenhill and Amphib, Inc. v. Richard M. Vartanian and Platinum Fighter Sales, Inc.




Hermann Göring, head of the
Luftwaffe in World War II, remarked: "When I saw those
Mustangs over Berlin, I knew that the war was lost." The P-
51 Mustang fighter entered service in January 1942, and
long-ran... More... $0 (03-11-2019 - IL)


Alejandro Jorge-Chavelas v. Louisiana Farm Bureau Casualty Insurance Company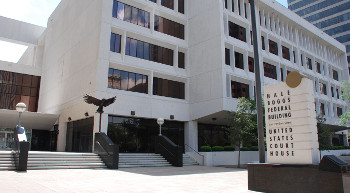 Workers' compensation laws strike a statutory bargain between labor and management. They all but guarantee that a worker will recover from an employer for workplace injuries. In exchange for that certainty, the worker gives up the right to pursue a potentially larger recovery... More... $0 (03-11-2019 - LA)


STATE OF KANSAS v. JASON TODD ROSS




In April 2016, 18-year-old Cameron Johnson lived in a duplex with his older brother, Jarrod Johnson, known as Jaye, and their roommate, Jessica Holdt. The ground floor included Cameron's bedroom, Holdt's bedroom, a living room, and ... More... $0 (03-04-2019 - KS)


Jonathan Gilmer v. Patrick McCormack and Union Pacific Railroad Company



Helena, AR - Jonathan Gilmer sued Patrick McCormack and Union Pacific Railroad Company on personal injury, negligence and respondeat superior theories.... More... $1 (03-01-2019 - AR)


Tatiana Boggs v. Union Pacific Railroad Company



Las Vegas, NV - Tatiana Boggs sued Union Pacific Railroad Company on personal injury, auto negligence and respondeat superior theories.

This ... More... $0 (03-01-2019 - NV)


Daniel Jones and Mary Jones v. National Railroad Passenger Corporation (Amtrak)



Boston, MA - Daniel Jones and Mary Jones sued the National Railroad Passenger Corporation (Amtrak) on personal injury negligence theories.... More... $1 (02-25-2019 - MA)


Devlon Deaquel Johnson v. The State of Texas




Both parties agree the underlying facts are irrelevant to this appeal's disposition so we do not recount them in any detail. A Bell County grand jury indicted appellant for possession of cocaine in an amount less than one gram. A... More... $0 (02-11-2019 - TX)


Patrick Velarde v. GW GJ, Inc., d/b/a The Salon Professional Academy of Buffalo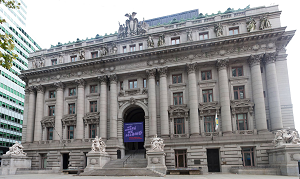 In Glatt v. Fox Searchlight Pictures, Inc., 811 F.3d 528 (2d Cir. 2015), we addressed
the application of certain federal and state employment laws to activities performed in a
commercial setting by temporary "interns." We applied a "primary beneficiary" test: if,<... More... $0 (02-06-2019 - NY)


Jeffrey A. Kopplin v. Wisconsin Central Limited, d/b/a NC




Jeffery Kopplin brought two claims against the Wisconsin Central railroad under the Federal Employers' Liability Act ("FELA"), 45 U.S.C. §§ 51 et seq. Both rest on the same allegation: that Kopplin injured his elbow in an effort to operate a broken railro... More... $0 (02-04-2019 - WI)


State of Ohio v. Cody Ross Rickard




On the morning of October 28, 2013, a crew of CSX workers were repairing
a railroad crossing near the town of Bradner in Wood County, Ohio. The crossing was
located within several hundred feet of the intersection of John Stree... More... $0 (02-02-2019 - OH)


State of Oklahoma v. James Allen Wilson, a/k/a James W. Hill, a/ka/ James Allen Hill



Tulsa, OK - The State of Oklahoma charged James Allen Wilson, a/k/a James W. Hill, a/ka/ James Allen Hill with:

Count # 1. Count as Filed: B... More... $0 (01-31-2019 - OK)


Michael A. Frost v. BNSF Railway Company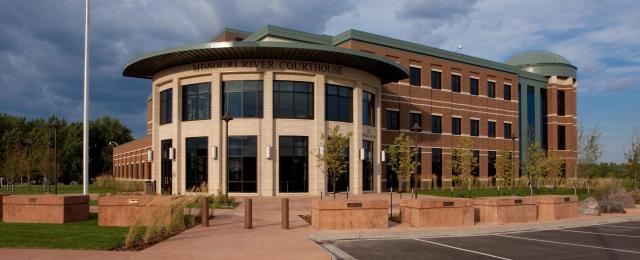 Michael Frost sued the BNSF Railway Company, alleging
that it violated the Federal Railroad Safety Act (FRSA) when
it disciplined and ultimately terminated him after he
committed a pair of safety rule violations and filed an injury
report. At trial, the distri... More... $0 (01-31-2019 - MT)


Artur Sigalavillavicencio v. The State of Texas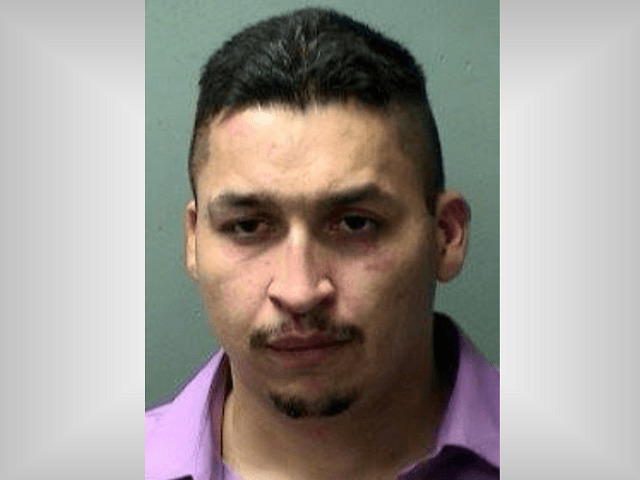 Appellant and M.C. had been together since 2011, but there had been multiple
incidents of domestic violence throughout their relationship. The jury heard evidence
that:
• In 2011, Appellant, who "[... More... $0 (01-29-2019 - TX)


GBRB PROPERTIES, LLC v. PATRICIA A. HILL and DAVID L. HILL and SERGIO RAYMONDO and MARIA G. AMADOR, Husband and Wife, and SERGIO'S PORTABLE WELDING, INC



More often than not, when you buy real estate in Kansas, there are strings attached to the property. These strings often come in the ... More... $0 (01-22-2019 - KS)


State of Oklahoma v. Ricky DeWayne Edmonson



Oklahoma City, OK - State of Oklahoma charged Ricky DeWayne Edmonson with:

Count # 1. Count as Filed: BRG2, BURGLARY - SECOND DEGREE, in vio... More... $0 (01-15-2019 - OK)


STATE OF KANSAS v. JON A. HETER




On November 17, 2016, shortly after midnight, Heter was riding his bicycle on... More... $0 (01-15-2019 - KS)


Joe H. Fox v. Mississippi Department of Transportation and National Railroad Passenger Corporation, d/b/a Amtrak



Jackson, MS - Joe H. Fox sued Mississippi Department of Transportation and National Railroad Passenger Corporation, d/b/a Amtrak on personal injury, a... More... $0 (01-09-2019 - MS)


David Lee v. Northeast Illinois Regional Commuter Railroad Corporation



Current and former employees filed
a complaint in federal court against Northeast Regional
Commuter Railroad Corporation ("Metra") and... More... $0 (01-08-2019 - IL)


David J. Randle v. Crosby Tugs, LLC





While working aboard the M/V DELTA FORCE, David J. Randle suffered a stroke. The nature of his injury was not immediately apparent, a... More... $0 (01-07-2019 - LA)


Jane Doe v. April Woodard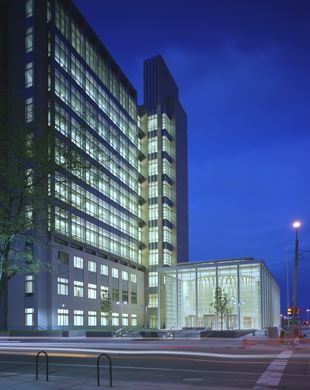 I.B., a minor child, and her mother, Jane Doe (collectively, "Does"), claim that
April Woodard, a caseworker from the El Paso County Department of Human Services
("DHS"), a state agency, wrongfully searched I.B. at the Head Start preschool program
in Colorado S... More... $0 (01-04-2019 - CO)


Un Suk Guernsey, by and through her conservator, Cara Guernsey v. City of Salinas
A driveway into the Westridge Shopping Center meets North Davis Road at a Tintersection
in the City of Salinas (City). A 12-foot-wide crosswalk runs across the
driveway on City property. The crosswalk was originally painted in 1997 and never
repainted. A City ordinance provided that the City "shall . . . maintain crosswalks at
intersections . . . by appropriate . . . marks . . . ."... More...

$0 (01-01-2019 - CA)


STATE OF OHIO v. JONATHAN HOWARD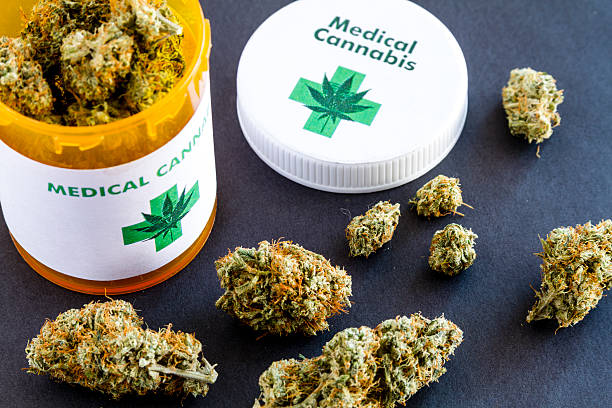 Sooner Cannabis Consultants


Click Here For... More... $0 (12-30-2018 - OH)


Next Page