Qualified Immunity Law
State of Ohio v. Keith D. Stanford
MoreLaw Performance Internet Marketing

Completely Free Marketing If It Does Not Work




K... More... $0 (09-29-2018 - OH)


Ryan Lee v. Todd Tucker; Mark O'Harold; Amanda Weiss; Chad Walker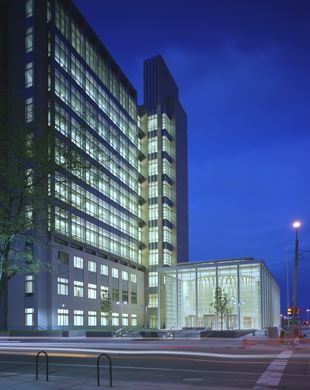 Ryan Lee sued four Douglas County Sheriff's Deputies, pursuant to 42 U.S.C.
§ 1983, alleging violations of his First and Fourth Amendment rights. The
defendants moved for summary judgment, arguing that Lee's rights were not
FILED
United States Court of Appe... More... $0 (09-28-2018 - CO)


Wade Boldt v. Northern States Power Company




The question in this case is whether the Labor Management Relations Act
completely preempts a Minnesota Human Rights Act claim for disability
discrimination brought by a former employee of a nuclear power plant. Because the
employee's claim cannot be resolved without interp... More... $0 (09-28-2018 - MN)


Melanie Kelsay v. Matt Ernst




Melanie Kelsay sued sheriff's deputy Matt Ernst under 42 U.S.C. § 1983,
alleging that Ernst used excessive force while arresting Kelsay. The district court
denied Ernst's motion for summary judgment, and Ernst appeals on the ground that
he is entitled to qualified immunity... More... $0 (09-28-2018 - NE)


STATE OF OHIO v. VICTOR OJEZUA




Ojezua was indicted on October 6, 2014, on one count of possessing cocaine
in an amount equaling or exceeding 20 grams, but less than 27 grams, in violation of R.C.
2925.11(A). The charge arose after police officers discovered cocaine on Ojezua's
pers... More... $0 (09-27-2018 - OH)


Jermaine Thornton v. State of Indiana





In December 2016, Thornton was living with his girlfriend, Misty Daniels
("Daniels"). Thornton had dated Daniels for seven years, and they had a child
together. Between December 10 and 18, 2016, Thornton hit Daniels multiple
... More... $0 (09-27-2018 - IN)


Judy Dilley v. Holiday Acres Properties, Inc.




Judy Dilley and Abigail Brown were injured while horseback riding in Wisconsin. Both women are citizens of other states, so they sued the trail and stable operators in federal court in western Wisconsin asserting claims of negligence. They... More... $0 (09-27-2018 - WI)


Kaleena Bullington v. Bedford County, Tennessee; Penny Cooper




Plaintiff Kaleena Bullington ("Bullington") appeals the district court's grant of judgment on the pleadings to Defendants Bedford County, Tennessee, ("County") and Penny Cooper ("Cooper") (together, "Defendants"). For the following reasons, we VACATE the district court's judgm... More... $0 (09-26-2018 - TN)


Robert Findleton v. Coyote Valley Band of Pomo Indians
This is our third appeal concerning contractor Robert Findleton's attempts to
enforce arbitration clauses in agreements he entered into with the Coyote Valley Band of
Pomo Indians (the Tribe), which failed to pay him for work he performed for the Tribe.
In the first appeal, we held the Tribe had waived its sovereign immunity for purposes of
arbitrating the contract disputes and tha... More...

$0 (09-26-2018 - CA)


Ryan Lee v. Todd Tucker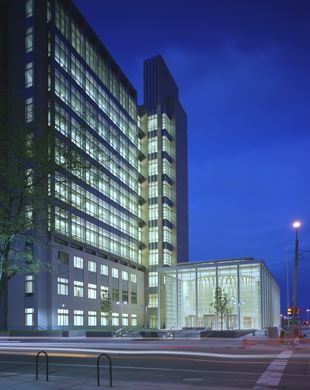 Ryan Lee sued four Douglas County Sheriff's Deputies, pursuant to 42 U.S.C.
§ 1983, alleging violations of his First and Fourth Amendment rights. The
defendants moved for summary judgment, arguing that Lee's rights were not
2
violated, and even if his rights wer... More... $0 (09-25-2018 - CO)


Kendra Crocker v. Stanley Glanz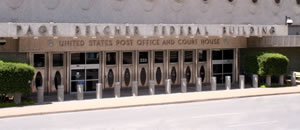 Eric Grant was assaulted and raped by another inmate while in custody at the
Tulsa County Jail. Grant's co-guardians filed suit on his behalf against Sheriff
Stanley Glanz under 42 U.S.C. § 1983, asserting supervisory liability. Glanz has
filed this interlocutory... More... $0 (09-25-2018 - OK)


Angela Roberson-King v. State of Louisiana Workforce Commission





Angela Roberson-King worked as a rehabilitation counselor at Louisiana Rehabilitation Services (LRS), a division of Louisiana's Office of Workforce Development. In 2014, she applied to become a district supervisor at LRS. She interviewed for the... More... $0 (09-25-2018 - LA)


George Alvarez v. The City of Brownsville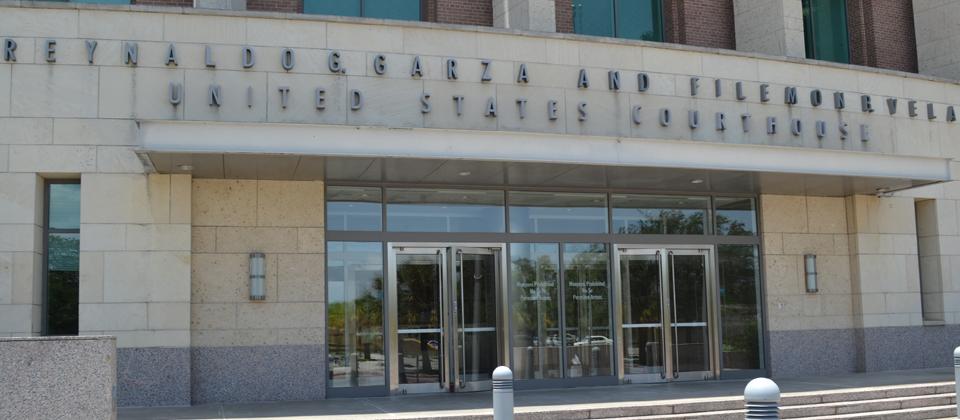 This case was reheard en banc after the Appellee, George Alvarez, had his $2.3 million judgment reversed and his claims against the City of Brownsville dismissed by a panel of this court. The en banc court has carefully considered two impo... More... $0 (09-25-2018 - TX)


Peggy Shumpert v. City of Tupelo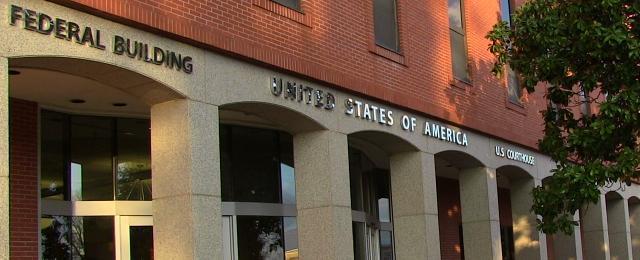 Plaintiffs-Appellants appeal the district court's grant of summary judgment dismissing their Fourth Amendment, 28 U.S.C. § 1983 excessive force and state law claims against Defendants-Appellees, the City of Tupelo and Officer Cook. Plaintiffs also appeal the district court... More... $0 (09-25-2018 - MS)


STATE OF KANSAS v. FOSTER L. EVERETTE




Everette and Andrea Garrison were in a romantic relationship for about two years before her death. While the couple did not live together, Everette occasionally spent the night at Garrison's home. Their relationship was notable for frequent discord and arguments.
More... $0 (09-24-2018 - KS)


Carol Lee Walker v. Senior Deputy Brian T. Coffey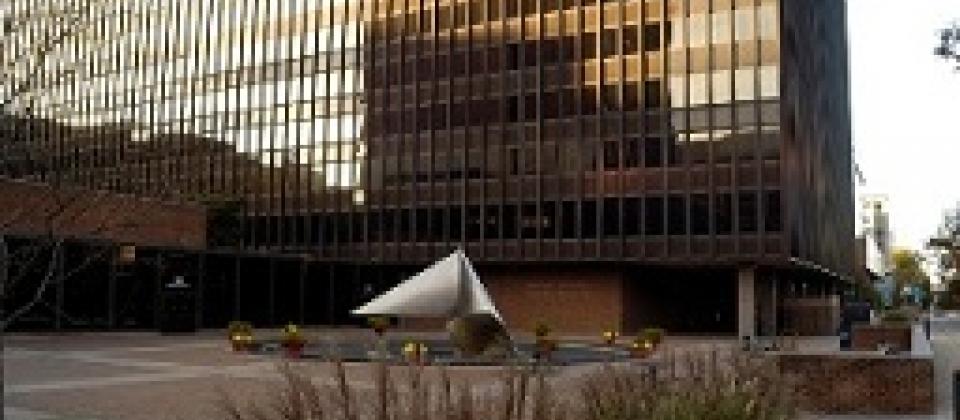 Appellant Carol Lee Walker commenced this action under 42 U.S.C. § 1983. She alleges that Appellees—a prosecutor and a special agent employed by the Pennsylvania Office of the Attorney General (OAG)—violated her Fourth Amendment right to ... More... $0 (09-24-2018 - Pa)


Bob Glasscox v. City of Argo, David Ramsay Moses




Bob Glasscox was driving his pickup truck down the interstate in Alabama when he experienced an episode of diabetic shock. Physically unable to control his truck, Mr. Glasscox began driving erratically at high speeds. Concerned motorists reported Mr. Glasscox's driving to law enforcement, ... More... $0 (09-23-2018 - GA)


Jeffrey Koeppel v. Valencia College




Accused robbers, rapists, and murderers have statutory and constitutional rights. So does a college student who is accused of stalking and sexually harassing another student. The question in this case is whether Valencia College violated Jeffrey Koeppel's statutory or constit... More... $0 (09-23-2018 - FL)


Denise Williams vs State of Florida
Petitioner is charged with first-degree murder, a capital offense, and conspiracy to commit first-degree murder and accessory after the fact to first-degree murder, offenses which are punishable by life imprisonment. See § 782.04(1), Fla. Stat. Article I, section 14, of the Florida Constitution states: Pretrial release and detention.— 2 Unless charged with a capital offense or an offense... More...

$0 (09-22-2018 - FL)


STATE OF OHIO vs. LAURICE GILBERT
On October 26, 2006, a Cuyahoga County Grand Jury indicted Gilbert for two counts of aggravated murder and two counts of aggravated robbery, each with one- and three-year firearm specifications. As we previously explained in our decision considering Gilbert's direct appeal, State v. Gilbert, 8th Dist. Cuyahoga No. 90615, 2009-Ohio-463, [t]he case proceeded to a jury trial, and Gilbert was f... More...

$0 (09-21-2018 - OH)


STATE OF OHIO v. KEITH L. MILLER
On July 14, 2017, Appellant was indicted by the Mercer County Grand Jury on one count of aggravated possession of drugs, a felony of the fifth degree, in violation of R.C. 2925.11(A); 2929.11(C)(1)(a). (Doc. No. 1). On July 25, 2017, Appellant was released by the trial court on an OR bond. (Doc. No. 7). As part of his OR bond, Appellant was subject to the following conditions: 1) Do not ... More...

$0 (09-20-2018 - OH)


Melody Chacker v. JPMorgan Chase Bank. N.A.
Pursuant to California Rules of Court, rules 8.1105(b) and
8.1110, this opinion is certified for publication with the exception
of Parts II.A–II.B and Part II.D.

Plaintiff and appellant Melody Chacker (plaintiff)
refinanced a loan on her home and then failed to make required
loan payments, which triggered non-judicial foreclosure
proceedings. Plaintiff sued to stop the... More...

$0 (09-19-2018 - CA)


Herman N. Nunes v. HIE Holdings, Inc. Federal Courthouse - Honolulu, Hawaii
In 2008, Congress enacted the ADA Amendments Act
("ADAAA"), which broadened the definition of disability
under the Americans with Disabilities Act ("ADA"),
42 U.S.C. §§ 12101 et seq. As relevant to this appeal, the
ADAAA expanded the scope of the ADA's "regarded-as"
definition of disability. We have not opined on this issue
in the ten years since the ADAAA was enacted and s... More...

$0 (09-19-2018 - HI)


Alec Marsh v. J. Alexander's, L.L.C. District of Arizona Federal Courthouse - Phoenix, Arizona
Congress enacted the Fair Labor Standards Act ("FLSA") in 1938 in response to a national concern that the price of American development was the exploitation of an entire class of low-income workers. President Roosevelt, who pushed for fair labor legislation, famously declared: "The test of our progress is not whether we add more to the abundance of those who have much; it is whether we provide eno... More...

$0 (09-19-2018 - AZ)


The People of the State of Colorado v. Curtis A. Brooks
This case presents the question of whether Colorado's recently enacted
sentencing scheme for juvenile offenders who received unconstitutional mandatory
sentences to life in prison without the possibility of parole ("LWOP") violates the
Special Legislation Clause of the Colorado Constitution. We conclude that it does not.
¶2 Based on acts that Brooks committed when he was fifte... More...

$0 (09-18-2018 - CO)


Next Page