Proximate Cause Law
Richard Natofsky v. The City of New York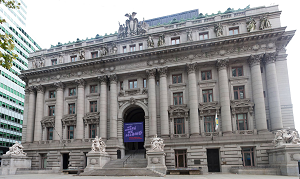 Plaintiff Richard Natofsky appeals from a judgment of the United
States District Court for the Southern District of New York granting summary
judgment to Defendants (Buchwald, J.). Natofsky served as the Director of
Budget and Human Resources at the New York C... More... $0 (04-18-2019 - NY)


United States of America v. Juan Fletcher Gordillo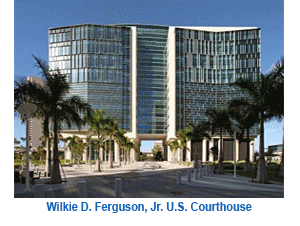 Juan Fletcher Gordillo pled guilty to a single count charging him with possession of a firearm and ammunition by a prohibited person -- an alien unlawfully in the United States -- in violation of More... $0 (04-17-2019 - FL)


STATE OF OHIO v. JAMES DEAN MCMASTERS




On June 7, 2017, two intruders were shot dur... More... $0 (04-11-2019 - OH)


STATE OF OHIO v. DANIELLE L. HECKATHORN




On Sunday, March 8, 2015, a di... More... $0 (04-11-2019 - OH)


STATE OF OHIO v. KYLE PATRICK




Defendant-appellant, Kyle Patrick, appeals ... More... $0 (04-11-2019 - OH)


STATE OF OHIO vs. RICHARD BARNHART, JR.




Appellant, Richard Barnhart, Jr., was involv... More... $0 (04-10-2019 - OH)


Laurence Johnson v. The Raytheon Company, Inc.
Plaintiff and appellant Laurence Johnson was seriously
injured when he fell from a ladder at work. At the time, Johnson
was employed by an independent contractor which provided
maintenance engineering staff for defendant and respondent The
Raytheon Company, Inc. Raytheon was undergoing a renovation
project of a water cooling tower on its premises. The prime
contractor for t... More...

$0 (03-28-2019 - CA)


Lance R. Belville v. Ford Motor Company





A group of individuals and corporations sued Ford Motor Company for an alleged defect in their purchased or leased Ford vehicles manufactured between 2002 and 2010. The district court dismissed various claims of certain Plaintiffs, excluded the opinion... More... $0 (03-25-2019 - WV)


State of Ohio v. Janei M. Brightwell




On December 17, 2016, Tremaine Manns received a telephone call from his cousin, Shai-kee Allen, the victim. Allen needed a ride from his home on Alum Creek Drive in Columbus to an auto shop on Hamilton Road and then to a duplex on Napol... More... $0 (03-23-2019 - OH)


STATE OF OHIO vs. MICHAEL RILEY




On June 5, 2016, at just before 2:30 a.m., Juan Mitchell and Tarez Steele were
shot as they exited the Iron City Café on W. 14th Street and Jennings Avenue in Cleveland.
Mitchell died on the scene, and Steele required surgery ... More... $0 (03-22-2019 - OH)


STATE OF OHIO vs. ANTHONY NEWLIN




On November 1, 2016, Newlin was indicted by the grand jury on 22 criminal counts
including involuntary manslaughter, corrupting another with drugs, drug trafficking, drug
possession, and possession of criminal tools. The firs... More... $0 (03-21-2019 - OH)


United States of America v. Mark Anthony Salinas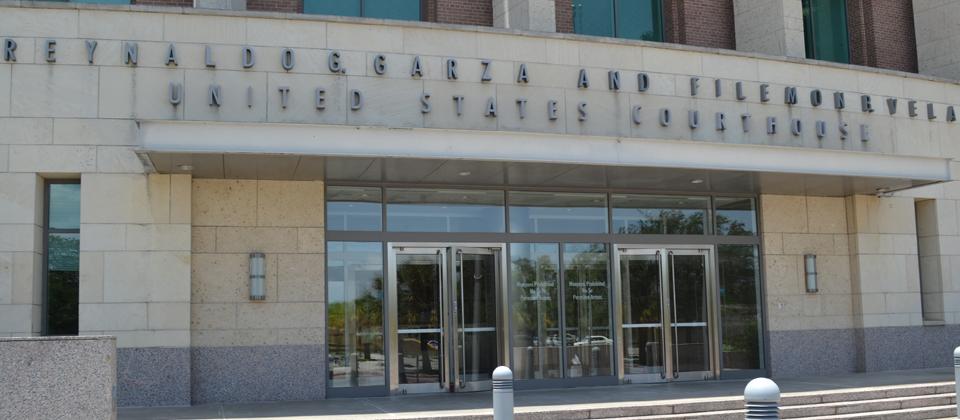 Two brothers pleaded guilty to conspiring to transport illegal aliens within the United States by means of a motor vehicle, in violation of 8 U.S.C. § 1324(a)(1). One of the aliens they transported died from a heart attack while fleeing law enf... More... $0 (03-21-2019 - TX)


LAWRENCE RALSTON v. STATE OF ARKANSAS







Appellant appeals from his conviction by a jury of sexual assault in the second degree and rape for which he was sentenced to a total of fifty years' imprisonment in the Arkansas Department of Correction. On appeal, he arg... More... $0 (03-18-2019 - AR)


Margaret L. Knoblauch v. The State of Texas




On August 15, 2016, the day Knoblauch's case was set for trial, Knoblauch filed a written
but unsworn motion for continuance. Knoblauch requested a continuance of thirty days, arguing
good cause existed for t... More... $0 (03-15-2019 - tx)


Donna L. Soto v. Bushmaster Firearms International, LLC, et al.




On December 14, 2012, twenty year old
Adam Lanza forced his way into Sandy Hook Elemen-
tary School in Newtown and, during the course of 264
seconds, fatally shot twenty first grade children and six
staff members, and wounded two other staff members.
Lanza carried... More... $0 (03-15-2019 - CT)


STATE OF OHIO - v - DUKE BOWLING, JR.




Bowling pled guilty to one count of aggravated trespassing in violation of R.C.
2911.211. Prior to his plea, Bowling was a... More... $0 (03-12-2019 - OH)


STATE OF OHIO - vs - STEVEN JAMES MAZZOLA




On August 26, 2017, Mr. Mazzola broke into the home occupied by his sister
and her roommate and stole items worth approximately $925. The Trumbull County
Grand Jury indicted Mr. Mazzola on a single charge of burglary, a second-... More... $0 (03-12-2019 - OH)


STATE OF OHIO vs. AHRON M. WILLIAMS




Appellant was indicted for aggravated murder, two counts of murder,1 two counts
of felonious assault, and discharge of firearm on or near prohibited premises. These charges
1Ap... More... $0 (03-11-2019 - OH)


STATE OF OHIO vs. JOHN MILLS, JR.




On September 13, 2017, the Cuyahoga County Grand Jury indicted Mills for one
count of burglary in violation of R.C. 2911.12(A)(2), and one count of petty theft in violation of
R.C. 2913.02(A)(1). Mills pleaded not guilty, and... More... $0 (03-01-2019 - OH)


Kenneth Brown v. State of Tennessee




This case concerns the July 3, 2010 shooting of individuals outside a homeon Northme... More... $0 (02-28-2019 - TN)


Portia A. Boulger v. James H. Woods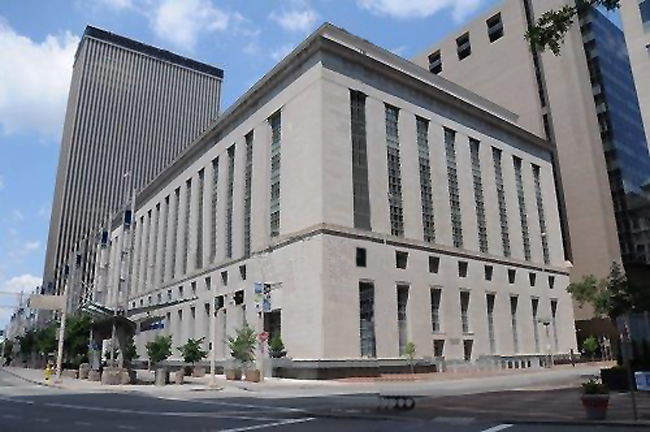 Portia Boulger filed an action for defamation and invasion of privacy based upon a tweet by James Woods, a well-known movie actor and producer. The district court denied Woods's motion for summary judgment, due to Boulger's lack of service, but granted his motion for judgment on the p... More... $0 (02-28-2019 - OH)


United States of America v. John Maddux, Jr., Christina Carman, Julie Coscia and Michael E. Smith




The defendants here took part in a decade-long scheme surreptitiously to sell tax-free cigarettes, thereby defrauding federal, state, and local governments of more than $45 million in tax revenue. The federal government eventually uncovered the scheme and charged them with 34 ... More... $0 (02-27-2019 - KY)


STATE OF OHIO - vs - ZACKARY WILSON




Defendant-appellant, Zachary Wilson, appeals his conviction and sentence in
the Warren County Court of Common Pleas for murder and improperly discharging a firearm
into a habitation.
{¶ 2} In December 2016, appellant lived... More... $0 (02-19-2019 - OH)


State of Ohio v. Anthony Robinson




This is an appeal by defendant-appellant, Anthony Robinson, from a judgment of conviction and sentence entered by the Franklin County Court of Common Pleas following a jury trial in which he was found guilty of murder. {¶ 2} On Novembe... More... $0 (02-18-2019 - OH)


STATE OF OHIO vs. GARY R. KESLAR




} On October 20, 2017, Keslar was indicted on seven counts of burglary, six counts of
theft, two counts of grand theft, and one count of resisting arrest. The underlying offenses are
alleged to have occurred between May 19 and... More... $0 (02-18-2019 - OH)


Next Page