Products Liability Law
KENNY LEMONT DANNER, JR. V. STATE OF ARKANSAS




In reviewing a challenge to the sufficiency of the evidence, we view the evidence in
the light most favorable to the State and consider only the evidence that supports the verdict.
Cluck v. State, 365 Ark. 166, 226 S.W.3d 780 (2... More... $0 (12-12-2018 - AR)


John Gorman v. Rensselaer County





John Gorman appeals from a judgment of the United States District Court
for the Northern District of New York (Kahn, J.) dismissing his complaint on
summary judgment. Gorman brought this action under 42 U.S.C. § 1983,
alleging (inter alia) that the defendants (1)... More... $0 (12-12-2018 - NY)


Audley Muschette v. Paul W. Gionfriddo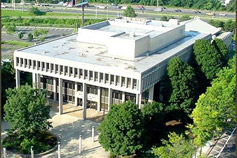 Plaintiffs Audley and Judith Muschette bring suit on behalf of their son,
A.M., who was tased twice at his school by the defendant‐appellant, Officer Paul
Gionfriddo, following an incident between A.M. and his teacher. The United
States Dist... More... $0 (12-12-2018 - CT)


Larry W. Jander v. Retirement Plans Committee of IBM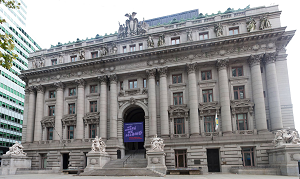 Plaintiffs‐appellants Larry Jander and Richard Waksman appeal from a
judgment of the Southern District of New York (Pauley, J.) dismissing their suit
against fiduciaries of IBM's employee stock option plan ("ESOP"). Plaintiffsappellants
claim that t... More... $0 (12-12-2018 - NY)


Kristen Mantikas v. Kellogg Company






29 Plaintiffs appeal from a judgment of the United States District Court for
30 the Eastern District of New York (Sandra J. Feuerstein, J.) granting
31 Defendant's motion to dismiss Plaintiffs' compl... More... $0 (12-12-2018 - NY)


In re: Mildred M. Dukes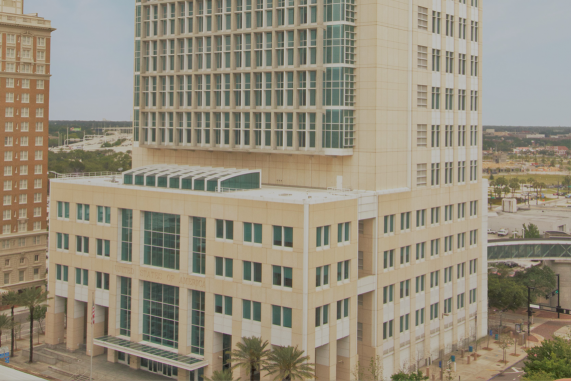 Mildred M. Dukes ("Debtor") filed for Chapter 13 bankruptcy in 2009, and the bankruptcy court confirmed her bankruptcy plan in 2010. At the time her plan was confirmed, Debtor had two outstanding mortgages with Suncoast Credit Uni... More... $0 (12-11-2018 - fl)


Lavoy Woods v. The State of Texas




Woods is the father of Amy,1 the complainant in this case. He and Amy's mother, Mariah, married in November 2006, a month after Amy's birth, but separated
in late 2012 and divorced in 2013. In 2016, Mariah received a Fa... More... $0 (12-10-2018 - TX)


Suzanna F. Dailey v. Nikos Hecht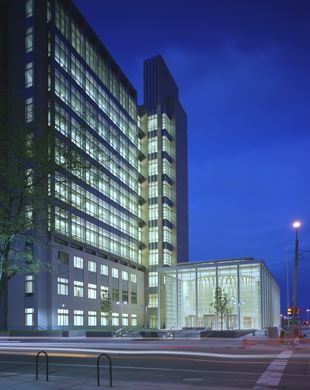 Plaintiff Suzanna F. Dailey appeals a jury verdict in favor of Defendant Nikos
Hecht on claims of assault, battery and sexual assault, and intentional infliction of
emotional distress. Ms. Dailey argues that errors in the district court's evidentiary
rulings an... More... $0 (12-10-2018 - CO)


Amanda Meleski v. Estate of Albert Hotlen
This case involves a procedure by which an insurance company, as the entity
controlling the litigation and incurring the risk of loss, is a de facto party under Probate
Code sections 550 through 555 in "an action to establish [a] decedent's liability for which
2
the decedent was protected by insurance" (Prob. Code, § 550),
1 and thus also is a party
under Code of Civil Pro... More...

$0 (12-10-2018 - CA)


United States of America v. Ev3, Inc.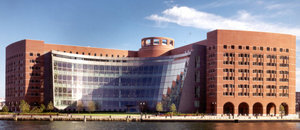 Boston, MA - Medical Device Maker ev3 to Plead Guilty and Pay $17.9 Million for Distributing Adulterated Device; Covidien Paid $13 Million to Resolve Civil Liability for Second Device

Minnesota-based medical device manufacturer ev3 Inc. has agreed to plead guilty to charges ... More... $0 (12-09-2018 - MA)


R. Alexander Acosta v. Melissa W. Cook; Melissa W. Cook & Associates, P.C. and Scott Brian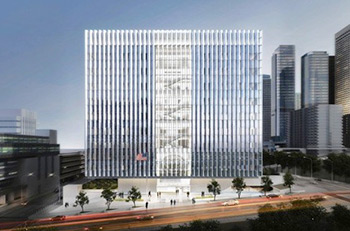 Defendant-Appellant Scott Brain, a former trustee of the Cement Masons Southern California Trust Funds (the Trust Funds), and Defendants-Appellants Melissa Cook and Melissa W. Cook & Associates, PC (collectively, the Cook Defendants), former counsel to the Trust Funds, a... More... $0 (12-09-2018 - CA)


Jerry Hoang v. Bank of America, N.A.





If a creditor fails to make required disclosures under the
Truth in Lending Act (TILA), borrowers are allowed three
years from the loan's consummation date to rescind certain
loans.1 15 U.S.C. § 1635(f). Borrowers may effect that
rescission s... More... $0 (12-09-2018 - WA)


Robert Genisman v. Hopkins Carley
In this legal malpractice action, appellant Robert Genisman alleges his former
attorneys, Hopkins Carley and Mark Heyl (collectively respondents), were negligent in
their representation of him in connection with the 2005 sale of his ownership interest in
two private companies (the Transaction). Genisman alleges the Transaction initially was
structured as a buyout and respondents re... More...

$0 (12-09-2018 - CA)


Charles Malveaux v. The State of Texas





On March 31, 2017, Malveaux was convicted of DWI, third offense, a third
degree felony, relating... More... $0 (12-08-2018 - TX)


James Stuart, individually and on behalf of all others similarly situated; Careda L. Hood v. State Farm Fire and Casualty Company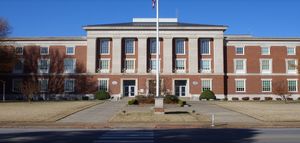 State Farm Fire and Casualty Company appeals the district court's1 ruling
certifying a class of Arkansas homeowners who allege that State Farm improperly
withheld amounts for labor depreciation when making payments under their insurance
policies. We held th... More... $0 (12-08-2018 - AR)


Devon Torrey Love v. State Department of Education
The California Court of Appeal, Second Appellate District recently rejected
various constitutional challenges to Senate Bill No. 277. (Brown v. Smith (2018) 24
Cal.App.5th 1135 [rejecting claims Sen. Bill No. 277 violated four provisions of the
California Constitution: the free exercise of religion, the right to a public education,
equal protection, and substantive due process].) S... More...

$0 (12-08-2018 - CA)


United States of America v. Jonathan Tilman Lane




Milwaukee, WI - Kiel Wisconsin Man Sentenced to Federal Prison for Food Tampering

Judge Pamela Pepper, sentenced Jonathan Tilman Lane, from Kiel, Wisconsin, to 54 months in federal prison, followed by 3 years of supervised released for tampering ... More... $0 (12-07-2018 - WI)


Lawrence S. Brodsky v. Humana Dental Insurance Company, d/b/a Humana Specialty Benefits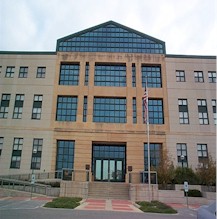 These appeals, which we have consolidated
for purposes of disposition, both concern the Federal
Communication Commission's "Solicited Fax Rule." Despite
the decline and fall of the fax machine, litigation continues between
fax advertisers and unwilling recipients of their ... More... $0 (12-07-2018 - IL)


United States of America v. Actelion Pharmaceuticals, US, Inc.




Boston, MA - Drug Maker Actelion Agrees to Pay $360 Million to Resolve False Claims Act Liability for Paying Kickbacks

Pharmaceutical company Actelion Pharmaceuticals US, Inc. (Actelion), based in South San Francisco, California, has agreed to pay $360 mil... More... $360000000 (12-06-2018 - MA)


United States of America v. Gregory Stanton




Memphis, TN - Memphis Man Pleads Guilty to Tampering with Consumer Products

A Memphis man pleaded guilty to one-count of tampering with consumer products.

On September 11, 2018, a federal grand jury returned an indictment against Gregory Stanton, 49, for tainting ... More... $0 (12-06-2018 - TN)


David Haddad v. Randall Gregg


Market Your Practice In Ten Counties for $10 A Month
Cost Effective Affordable Internet Marketing For Your Practice






David Haddad su... More... $0 (12-06-2018 - MI)


The Regents of the University of California v. The Superior Court of Los Angeles County, Katherine Rosen, Real Party in Interest


Market Your Practice In Ten Counties for $10 A Month
Cost Effective Affordable Internet Marketing For Your Practice






Katherine Rosen... More... $0 (12-06-2018 - CA)


DERRICK GRANT COLLINS V. STATE OF ARKANSAS




On March 15, 2013, Collins was charged with aggravated burglary, aggravated
robbery, kidnapping, theft of property, possession of marijuana, and possession of drug
paraphernalia. He pled guilty and was sentenced to four years of probation. On August 6,
2015, the State fil... More... $0 (12-05-2018 - AR)


SAMUEL W. FIELDS v. KEN MCGOVERN and DEBORAH PORTER


Market Your Practice In Ten Counties for $10 A Month
Cost Effective Affordable Internet Marketing For Your Practice







Because Fi... More... $0 (12-04-2018 - KS)


BRANDON LEE GALLEHER v. STATE OF KANSAS




On March 6, 2012, Galleher was arrested and charged with: (1) attempt to manu... More... $0 (12-04-2018 - KS)


Next Page